AJ Styles Clearly Injured His Shoulder During the Royal Rumble, So When Will He Be Back?
AJ Styles suffered a shoulder injury during his scuffle with Edge at the Royal Rumble, but how bad was it? Get an update on his condition here.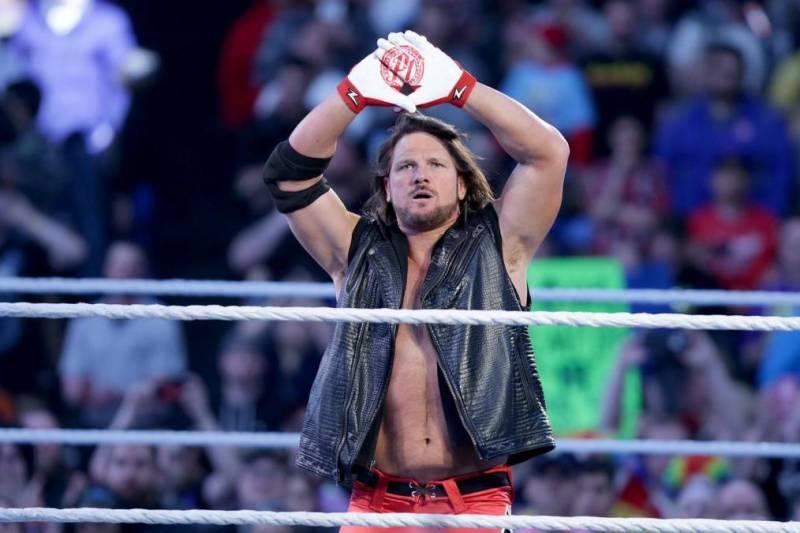 During this past Royal Rumble, it was evident that AJ Styles sustained a nasty shoulder injury after getting speared by Edge. While professional wrestling is a rough and tumble sports spectacle that many fans sadly watch for the threat of great violence and harm against the performers, it's always tragic whenever a Superstar injures themselves for the sake of the crowd.
So what's the update on AJ's status with the WWE?
Article continues below advertisement
As one of the WWE's top wrestlers, there was a lot of hype surrounding AJ's participation in the Royal Rumble. It was his first time at the contest since 2016 and fans were stoked to see Edge, one of the biggest names during the Attitude Era and after, return to the squared circle. Pairing him up against Styles was, without exaggeration, a dazzling spectacle, and when Edge landed that spear, it was a poetic shock of past vs. present in the organization.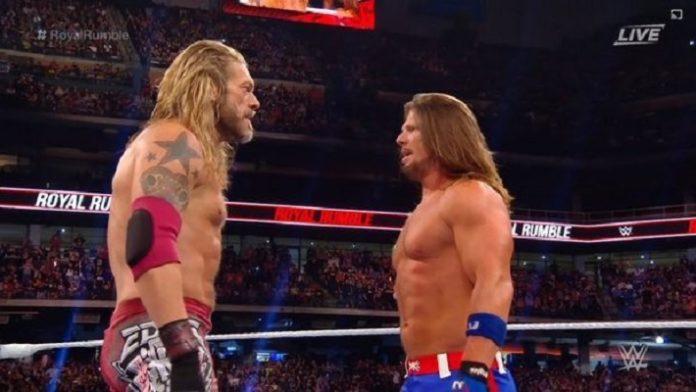 Article continues below advertisement
How did AJ Styles get injured?
However, it became evident right after Edge's spear that something wasn't right with AJ. As it turns out, he sustained a pretty serious shoulder injury. He held his dangling left arm, which caught the attention of a ringside referee who spoke with Edge and right after that, AJ was tossed over the top apron, eliminating him from the contest. Was it all part of the show to heighten the drama? Fans could only hope.
It turns out, however, that the shoulder injury wasn't part of kayfabe, something that AJ discussed on his Mixer channel. While a lot of folks online were attributing the injury to ring rust on Edge's part and him not hitting the spear correctly, AJ cleared that up right away, saying it was 100% his own fault and had nothing to do with the Canadian wrestler's performance:
Article continues below advertisement
"Just so everything is clear: Edge did nothing, absolutely 100% nothing wrong. His move, his spear, everything was perfect the way he did it. If there is any blame put on anybody about what I'm dealing with my shoulder, it's me. 100% me. I was over-brothered as they say, I just went crazy with my bump there."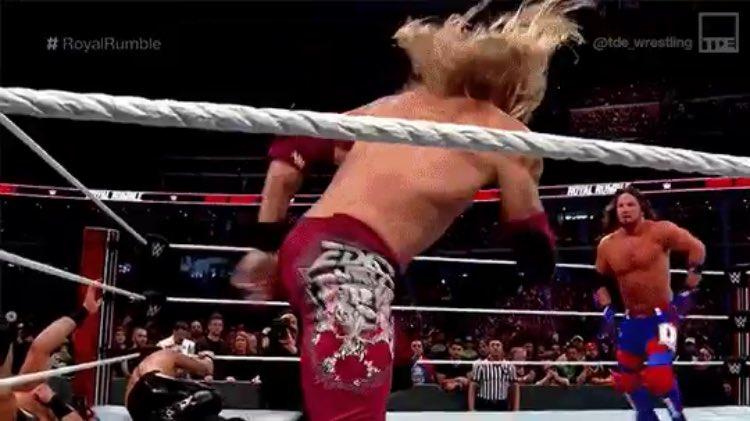 Article continues below advertisement
AJ continued, "The only problem with flipping the way I did, the first thing to hit was my left shoulder. I thought I dislocated my shoulder. They wanted to get me out of there right away but I told them we can't do that, I can't roll under the bottom rope, that's not how the Rumble works. I said I'm staying in, and somebody's going to have to throw me over. We made sure that happened."
As it turns out, his shoulder was separated, and it's an issue that can be rectified in most cases with physical therapy, so he more than likely won't have to go under the knife, "It is a separated shoulder. If you are going to do some damage to your shoulder, that might be the best one to do because you can come back with therapy from this."
Article continues below advertisement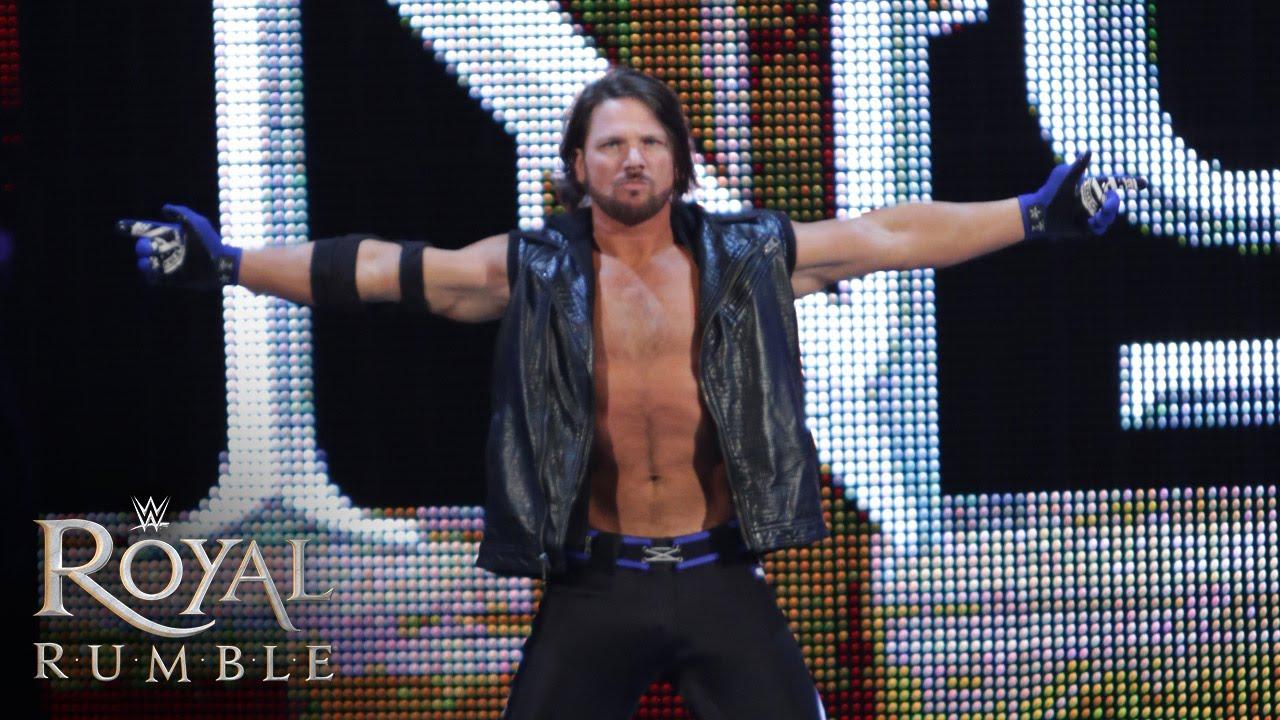 "I'm pretty sure that is all it is. I could tell you Monday morning it was very difficult to put on a shirt. To put on deodorant, I couldn't even reach across. It sucked. From Monday to Tuesday and therapy today, I'm feeling a lot better. I don't expect to be out very long. I'm betting on myself that I'll be back before they think that I'm ready. We'll see how that works out."
Article continues below advertisement
AJ's confident he'll be able to return to the ring sooner than later and there's no danger of him missing his bout at Wrestlemania on May 22, either. Sitting on the couch is something that's driving AJ nuts in the meantime, "I got work to do. It is one thing to be off of work, it is another one not being able to go to work, that drives me nuts. Drives me insane, not being able to work out. I'm going to get back after it as soon as I can."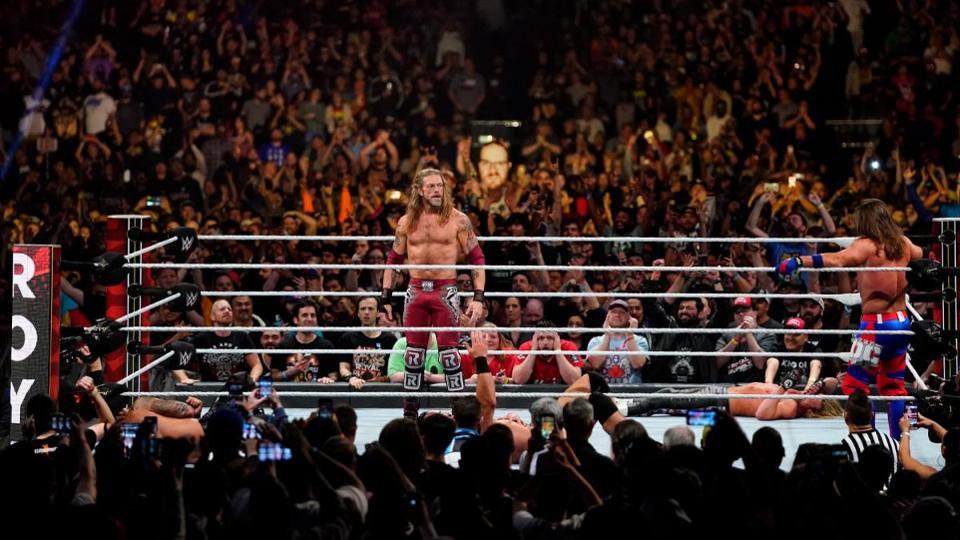 Hopefully AJ will be in the ring sooner than later and so far, it's already looking good. He's rehabbing his shoulder, making progress, and will hopefully get in a few appearances before the big dance at Wrestlemania.