Beth Phoenix Sustained a Huge Head Injury at the WWE Royal Rumble and Fans Are Concerned
Beth Phoenix was bleeding profusely during the WWE's Royal Rumble and it turns out it wasn't part of the act at all. Find out what happened.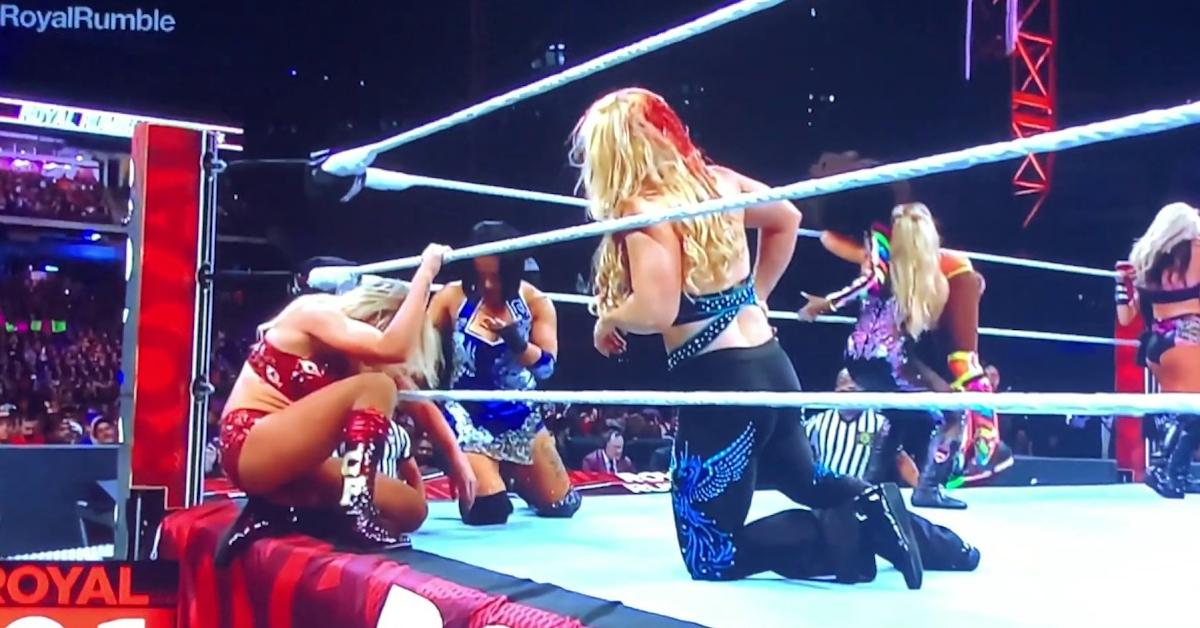 Beth Phoenix made her return to the ring for the first time since WWE's Wrestlemania 35 during the Royal Rumble and put on a crazy good performance. Sadly, however, Beth's comeback wasn't without its drawbacks. The Superstar was the 19th addition to the Woman's Royal Rumble and fans were happy to see her back in action.
Article continues below advertisement
The hall of famer, however, took a nasty tumble against the post, slamming her head on the banister. It didn't take long for viewers to realize that the Glamazon was bleeding profusely. So much so that her hair was soaked red and began trickling over the squared-circle canvas with every move that she made.
Undeterred, however, Beth continued to wrestle, not backing down an inch, persisting to put on a show for everyone in attendance.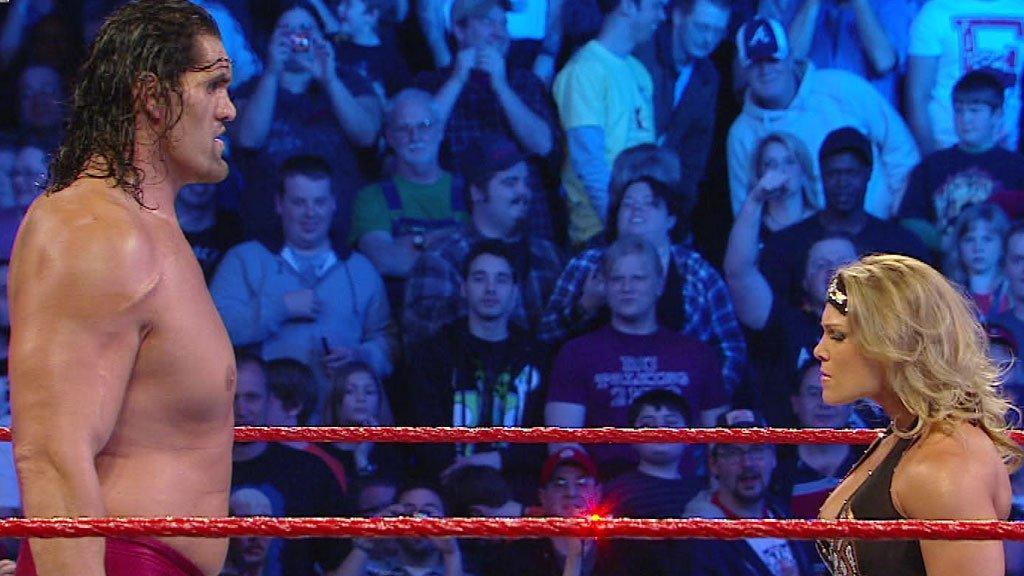 Article continues below advertisement
The dedication to her craft in spite of the injury had many worried: was she all right? Was she going to continue wrestling in the pay-per-view? Or did she just cut her return short after a single appearance? Journalist Dave Meltzer was able to get the inside scoop and revealed that not only is Beth Phoenix going to be back in action soon, but thankfully her injury wasn't as serious as it may have seemed.
He reported, "Beth Phoenix ... hit the back of her head on the post and that's where all the blood was from the back of her head. She was bleeding tremendously and worked a long period of time with the blood and everything, but not a serious injury."
Article continues below advertisement
Beth and Edge were back in business.
Beth's return wasn't the only high-profile comeback that WWE fans enjoyed, her husband, Edge, a WWE legend and Hall of Fame Superstar that is arguably one of the hardest working and recognizable names in the business, also surprised fans at the Rumble.
Article continues below advertisement
Edge's return was rumored and talked about for a long time, and despite the Canadian wrestler's constant denials of these rumors, he showed up not missing a beat, to the delight of everyone who had tuned in.
The Attitude-Era wrestler has sustained a "career-ending" injury that he vowed would keep him out of action from the WWE permanently.
Sure, he showed up on a recent broadcast not too long ago to deliver a much needed spear to heel Elias that not only got fans stoked but the entire pro-wrestling world speculating that he'd be back for good — but Edge still managed to convince everyone that his appearance was a one shot deal.
Article continues below advertisement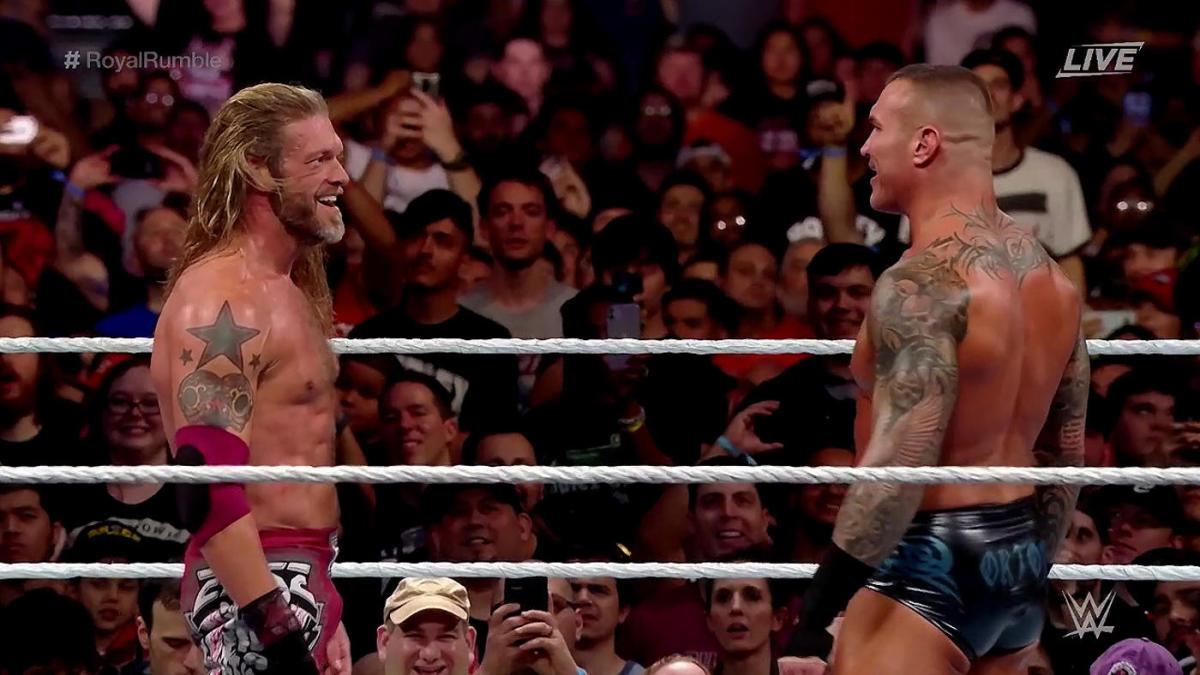 Well, it wasn't. Both Edge and his wife, Phoenix, spent a considerable amount of time in the ring, putting in more than a quick appearance. Beth was in the women's Royal Rumble for a whopping 23 minutes, and Edge spent around the same amount of time in his division and was one of three finalists in the contest.
Article continues below advertisement
The WWE wouldn't have kept them in their respective bouts that long if they didn't have big plans for the Superstars. Folks are speculating that while the organization has some big plans for Edge, they think that Beth's name recognition will be utilized in NXT to help give more oomph to the Wednesday night brand.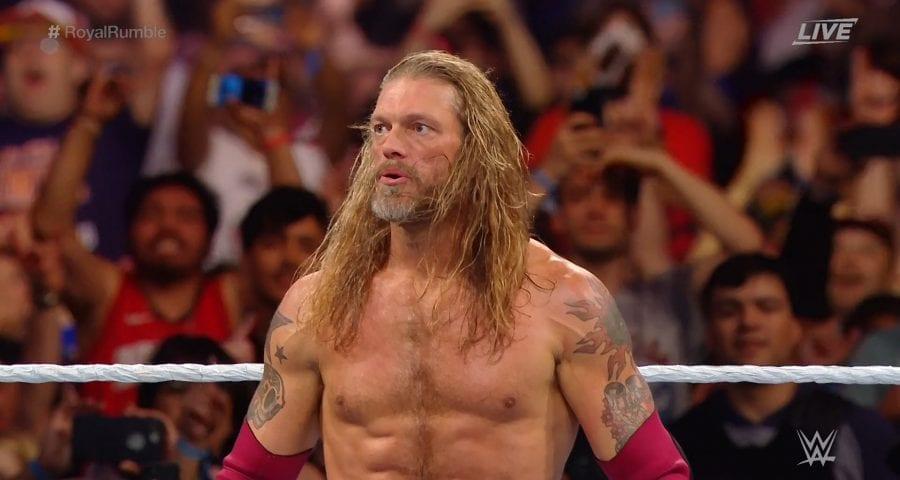 Beth, along with Finn Balor, should help NXT combat the ever-growing AEW Dynamite fan base. Are you excited to see these two big names back in the squared circle?