Players Want Snapchat's Easter Egg Hunt to Come Back for 2021 — but They Might Be out of Luck
Snapchat has been hosting an Easter egg hunt via the Snap Map for the past few years. Players seem to like it and want the game to come back this year.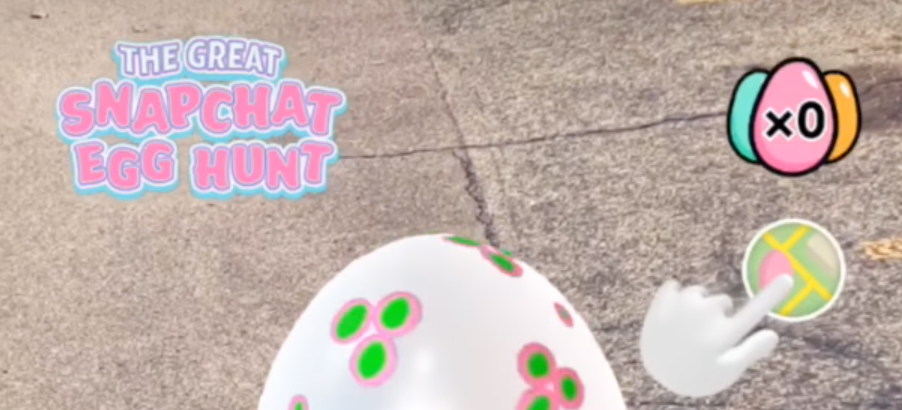 With April here, there are going to be tons of super cute Easter-themed products and events all over for everyone to get into the spirit. Snapchat had its own event ready for its users that's made them want to get up and active since 2019. But even the quarantining of 2020 couldn't stop the hunt. Snapchat just made it easier to look for eggs at home instead.
Article continues below advertisement
Snapchat's Easter egg hunt, called the Great Snapchat Egg Hunt, was a big hit last year, with tons of people asking for it to come back this year. Unfortunately for us, Snapchat just confirmed that the egg hunt would not be coming back for 2021.
What is the Snapchat Easter egg hunt?
Snapchat's egg hunt brings all kinds of fun elements to Snapchat. In this event, players use their phone's location services to hunt down eggs through Snapchat's Snap Map. Think of it like Pokémon Go, except instead of Pokémon, you're catching eggs.
Through your phone's camera, you can see virtual eggs pop up on the map as you move around. Each year, these eggs are at all kinds of public locations, so there isn't supposed to be any worry about safety or privacy.
Article continues below advertisement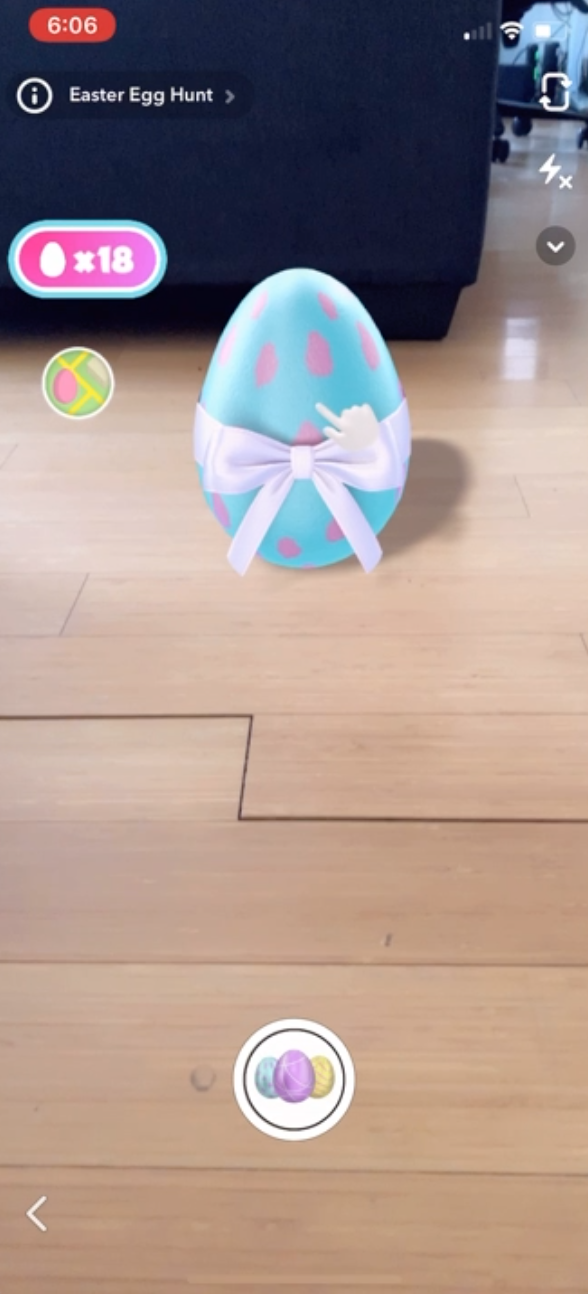 Each regular egg is worth one point, but there are some rare golden eggs that are worth five points each. When you're close to an egg on Snap Map, just tap on it to collect it, but don't worry about having to race other Snapchatters to collect them. Everyone has a chance to get all the eggs on the map.
Article continues below advertisement
Plus, players may also come across "chicks." When you tap on one, a mini-game opens up, and those give you the chance to win an additional one to 10 points.
Your score, along with the global score and your friends' score, is in the top right corner of the Snap Map, but there's no need to worry about your privacy. You can still participate in the Easter egg hunt without sharing your location in Ghost Mode, or you can share with just select people. Then only you or those people you choose can see your score.
Will there be a Snapchat Easter egg hunt for 2021?
Although Snapchat hadn't made an official statement, they finally posted to Twitter in a reply to someone asking about its famous Easter egg hunt. Their tweet stated, "Hey! We are taking a break from Egg Hunt this year," with a little chick in an egg emoji. People are not happy about this though.
Article continues below advertisement
One person even asked if it's an April Fools' joke, but much to all of our chagrin, it doesn't seem to be. Instead of Snapchat's Easter egg hunt this year, they directed us to their web page on "Playing Games in Snapchat," which contains info about Snapchat's year-round game offerings.
Even though there's been some progress when it comes to COVID-19 with the different vaccines available, it would make sense for Snapchat to make sure its Easter egg hunt is doable from home. It is possible that after figuring out how to do the Great Snapchat Egg Hunt from home last year, Snapchat wasn't sure of what to do this year to make it fun, different, and fair to both vaccinated and unvaccinated people. Hopefully, the egg hunt will return next year.