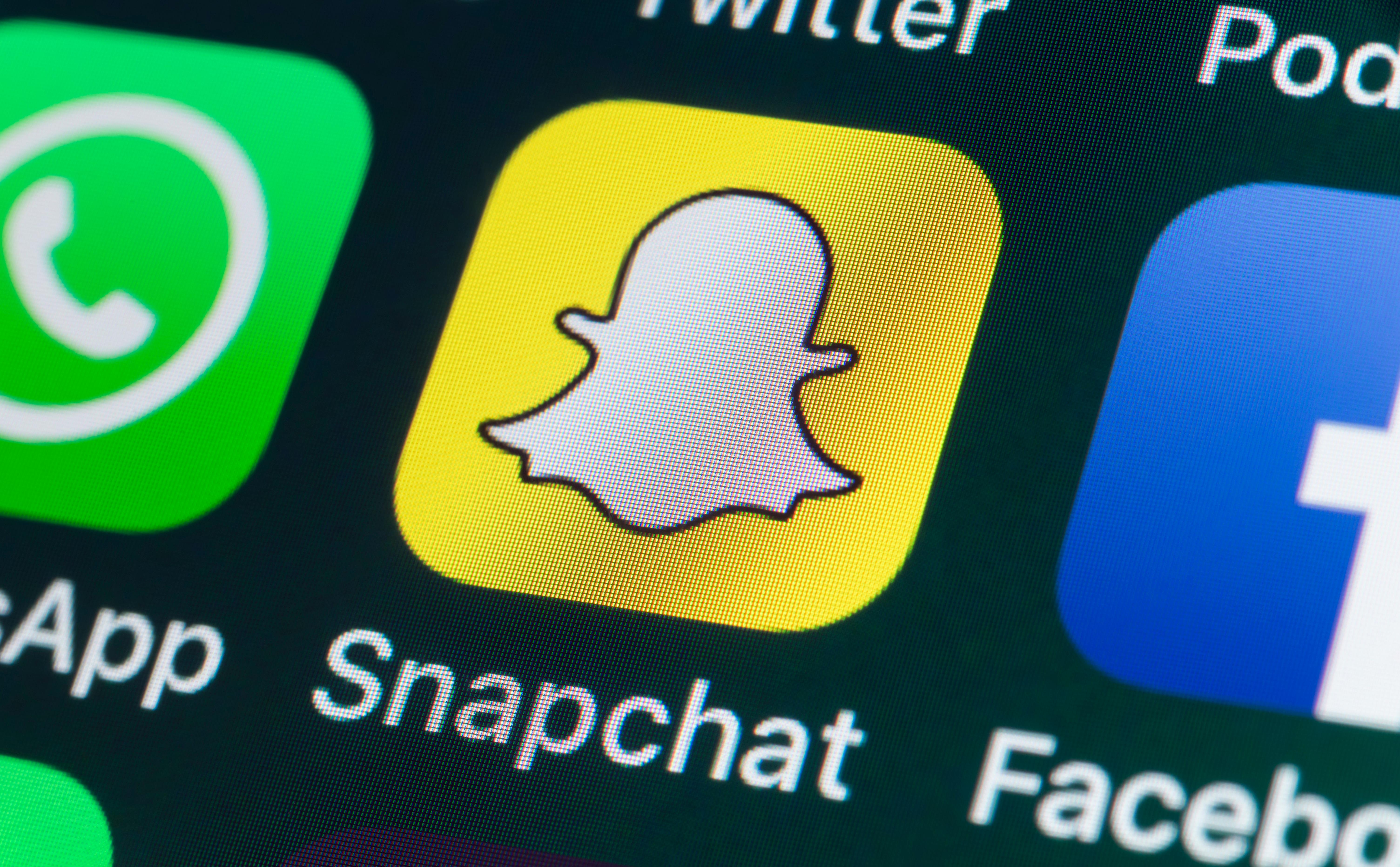 Did Your Snapchat Heart Emoji Disappear? Here's Why
Within the past day, several Snapchat users were surprised to find that their red and pink heart emojis were replaced with yellow emojis for no apparent reason. Many are worried that the app is trying out a new system while others believe that it's simply a glitch. Either way, fans have taken to Twitter and made it clear that they are not happy about this.
Article continues below advertisement
We can't help but wonder: Why did all of those Snapchat hearts disappear and change to yellow? And when did this all start? Before we get into the real issue, here's a breakdown of what the heart emojis really mean.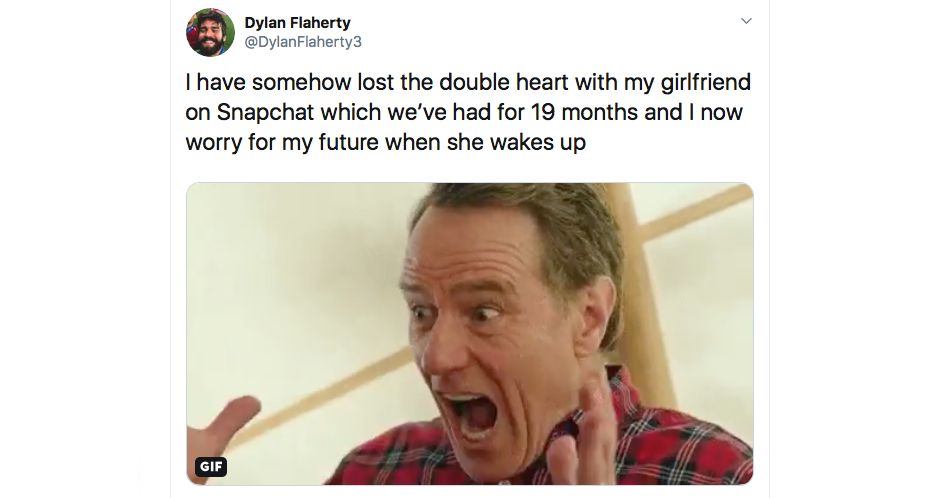 Article continues below advertisement
The Yellow Heart means you are No. 1 best friends.
In other words, you send the most snaps to this person and they send the most snaps to you, compared to everyone else. This makes the two of you No. 1 best friends.
The Red Heart means you've hit the two-week mark.
You can upgrade to the red heart if you've been No. 1 best friends with this person for at least two weeks straight. In other words, you snap each other more than your other friends for two weeks.
Article continues below advertisement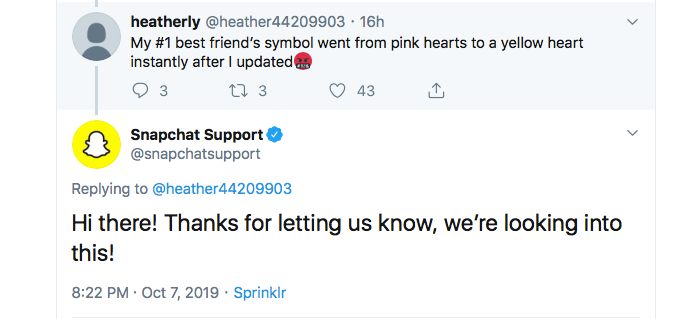 The Pink Hearts mean you've been BFFs for months.
Well, BFFs for two months straight or more, to be exact. So typically, you'd start at yellow, then move up to red and eventually get to two pink hearts if you and your friend continue to snap each other the most. It definitely takes commitment on both ends!
Article continues below advertisement
Why did the Snapchat heart go from red to yellow for no reason?
You're probably confused because you and your BFF clearly passed the Yellow Heart stage a long time ago. Or maybe you're feeling panicky because you and your partner suddenly went from pink hearts to a yellow heart. But don't worry, it turns out that the whole thing is just a temporary glitch that Snapchat support is looking into as we speak.
Is there anything I can do to get my heart emojis back?
Since it's a Snapchat glitch, this unfortunately means that people will have to wait until Snapchat fixes the issue. However, users can still report the problem directly to the support team by tweeting them or sending a direct message on Twitter. They can also stay on the lookout for live updates about Snapchat heart emojis.
Article continues below advertisement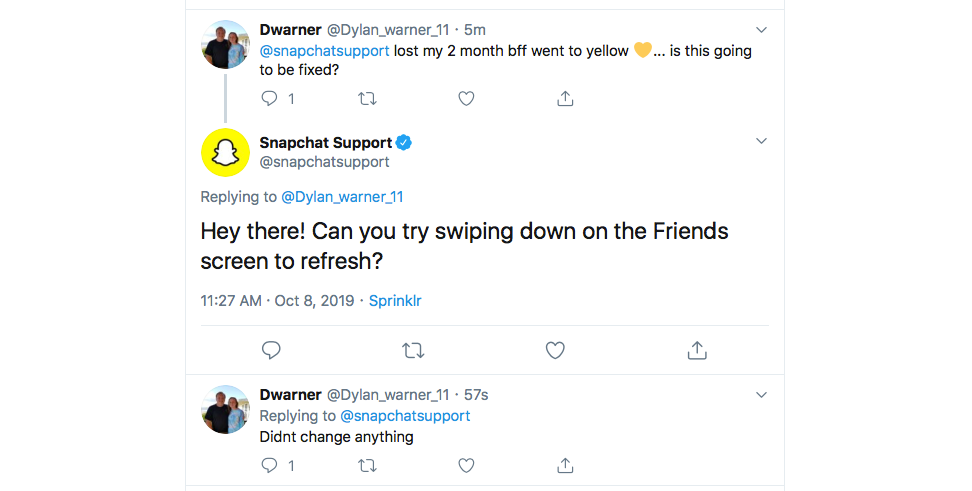 They were made aware of the issue on Oct. 7, when multiple users flooded their support Twitter account with complaints about the heart emoji changes. Though they've responded that they're working on it, as of now, the issue has yet to be resolved.
Article continues below advertisement
In their most recent tweets from Oct. 8, the support team advised multiple users to try refreshing their friends screen, but it didn't seem to make any changes.
How long will this take?
It's tough to tell, since Snapchat hasn't shared any details about when the system will be back to normal. However, we do know that the team is aware and trying to fix it. So for now, just hang tight. Those heart emojis will be back to normal!