'SNL's "Trump Addicts" Ad Struggles to Imagine Life Without Constant POTUS Drama
Many people desperately want Donald Trump out of White House, but 'SNL's "Trump Addicts" ad points out the down side of Trump losing the election.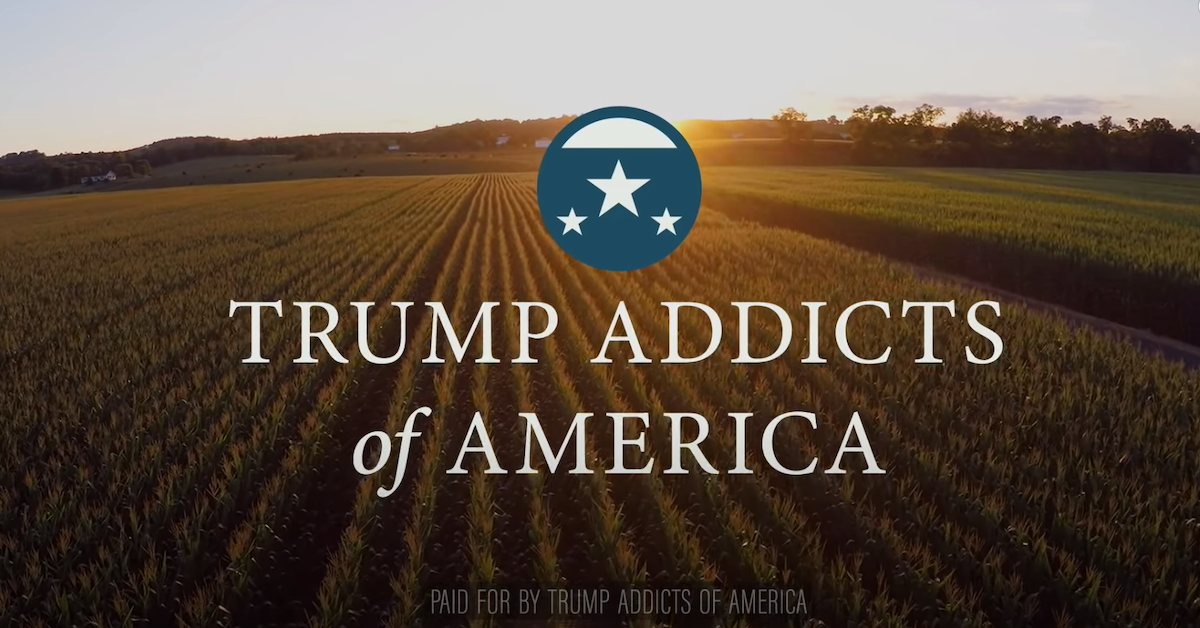 For those who vehemently oppose President Donald Trump, it's hard to imagine another four years of his leading the U.S.. They've been shocked and disgusted day after day with the POTUS' late-night tweeting, polarizing rhetoric, scandals within the administration, and more. But if Trump were to lose on Nov. 3, well, that would be difficult to fathom, too. (What would dominate the daily news and general conversation?) That's exactly what SNL's "Trump Addicts" ad addressed on Oct. 24.
Article continues below advertisement
Some of the most-talked-about bits on this episode of Saturday Night Live were the final presidential debate cold open and Adele's skit as a contestant on The Bachelor. However, the show's "Trump Addicts" commercial hilariously touched upon an existential crisis many Americans might face if Donald Trump ends up losing re-election.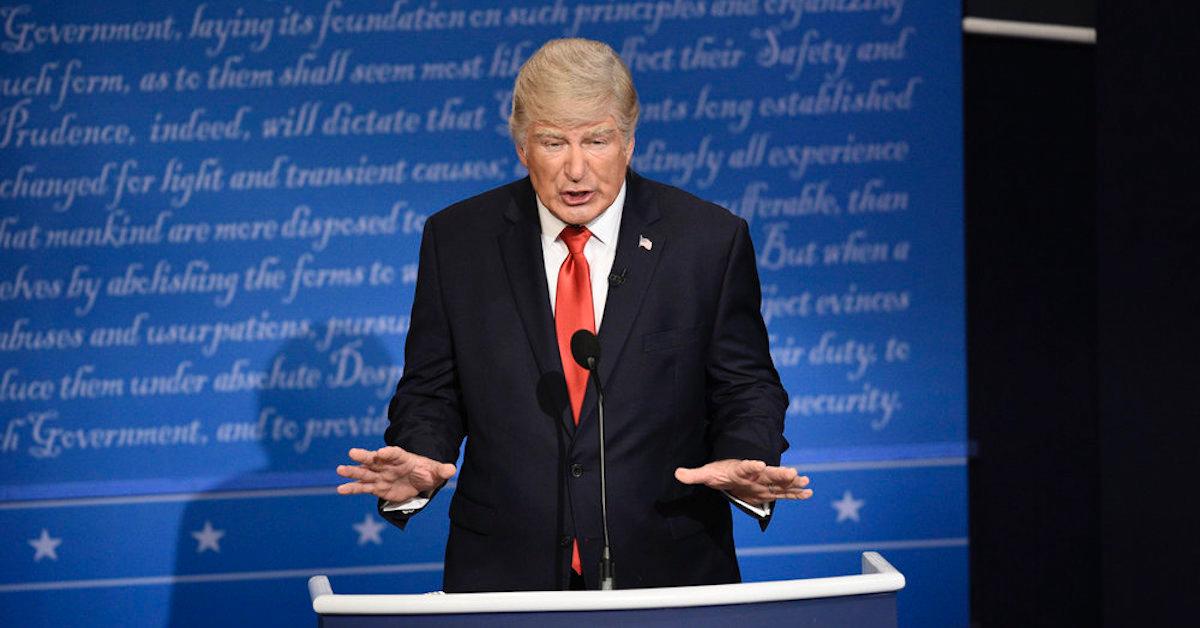 Article continues below advertisement
The "Trump Addicts" ad on 'SNL' struggles to imagine the U.S. post-Donald Trump.
"Everyone knows this could be the most important election in our nation's history," Kenan Thompson begins in the ad, before various SNL cast members take turns saying lines. "And the two choices couldn't be more different: four more years with Donald Trump or a fresh start with Joe Biden? Can we survive four more years of scandal, name calling, and racial division? Or do we want a leader who unites the country?"
The people go on to share why they're voting for Biden and that they're worried — before realizing, "If Donald Trump isn't president, then what are we going to talk about? Like, what would our conversations even be?"
"Because the only thing I've talked about for four years is Donald Trump," Pete Davidson admits.
Article continues below advertisement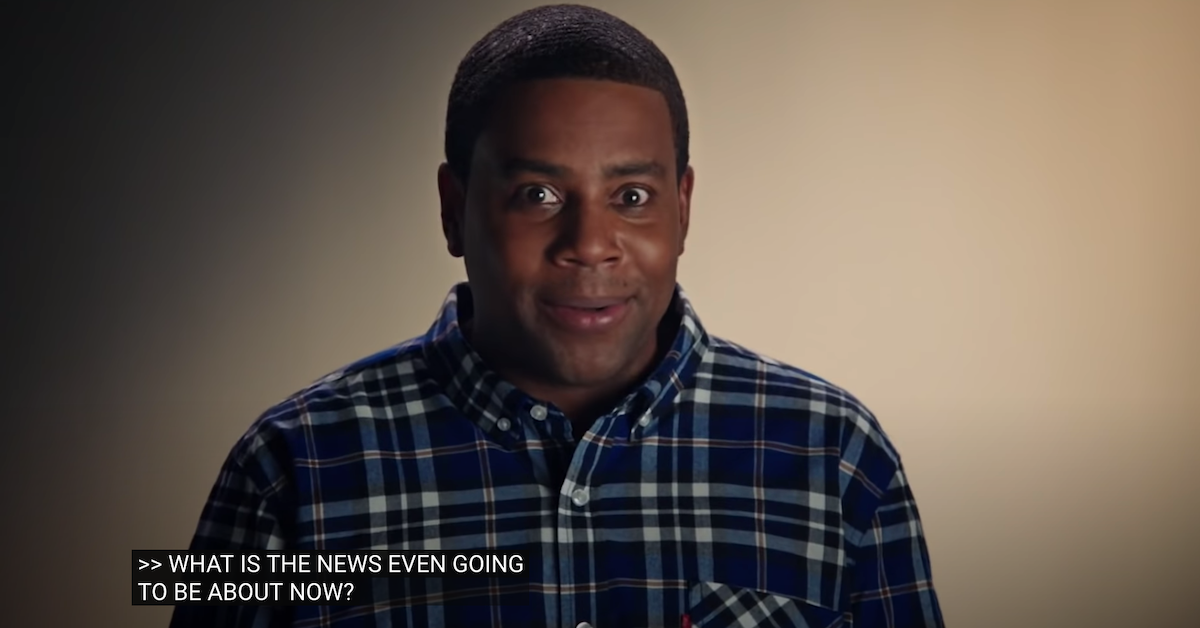 That's when the people in the ad start to share just how much Trump has affected their everyday lives.
"Every single day I tell someone, 'Can you believe what Trump just said?'" Bowen Yang says.
"My entire personality is hating Donald Trump," Melissa Villaseñor adds. "If he's gone, what am I supposed to do, focus on my kids again? No thanks.
Article continues below advertisement
Another concerned American shares, "I argue with my dad every day about Trump. Before this, we hadn't spoken in years."
Yet another person chimes in, "I used to watch civil rights videos and wonder what it would be like to live in those times. Now thanks to Trump, I get it."
Article continues below advertisement
After all, Donald Trump gave us so much — like " injecting bleach in our blood," and "openly calling African nations sh--holes," the people in the ad reasoned. Plus, "'kids in cages' wasn't even a phrase before Trump." That's why on Nov. 3, they'll not only be worried about the outcome of the election, but about their "favorite villain disappearing."
"Like if they replaced the Joker with Batman's butler Alfred. Sure, Gotham will be more stable. But I'd rather watch Joker blow up a hospital," Pete Davidson reasoned. (Well, we can't argue with that.)
Article continues below advertisement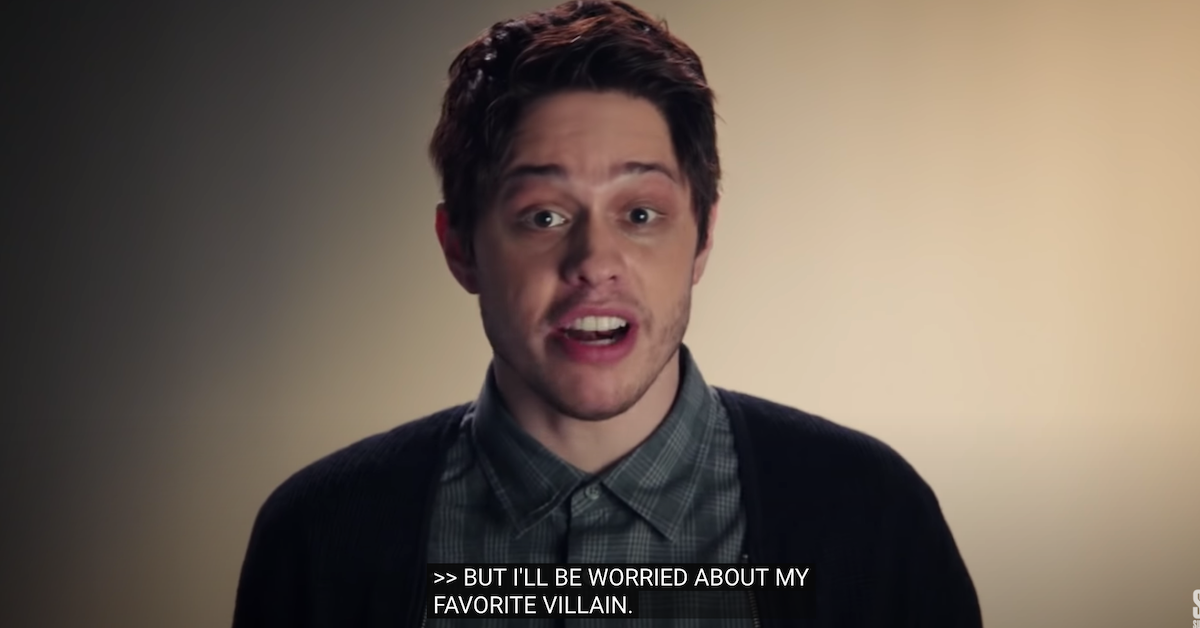 That's when the epiphany comes, "And then I remembered that even if he loses, Trump isn't going away ... Yeah if anything, he's going to get more vocal."
"And with all his crimes, there's bound to be at some point. And maybe Trump will represent himself in court," Kenan says excitedly. "OK, I gotta stop getting my hopes up."
"Who knows, maybe Donald and Ivanka will run together in 2024?" Beck Bennett adds. Except, that suggestion apparently went a step too far, as literally everyone immediately shuts him down.
The ad ends with the message, "Paid for by Trump Addicts of America. You know he's bad for you, but it's hard to imagine life without him."