'SNL' Mocks Tiffany Trump for Partying in Miami Amid the Coronavirus Pandemic
The Tiffany Trump 'SNL' sketch on Saturday, Oct. 17, mocked the president's daughter for partying maskless in Miami on her birthday.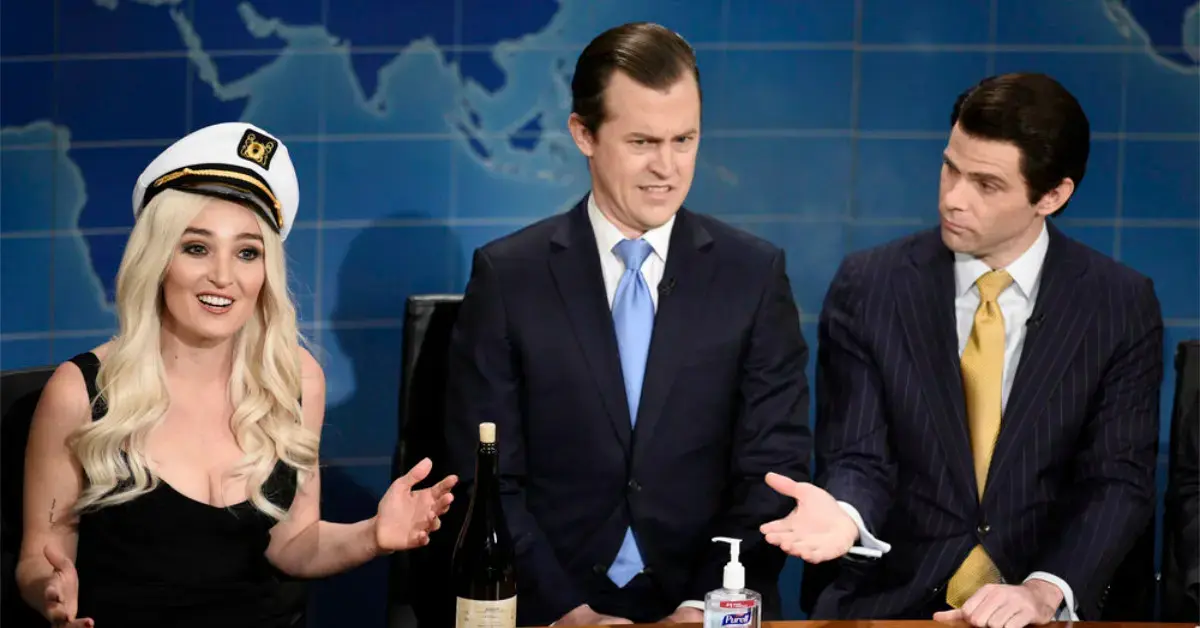 Her father has COVID-19, coronavirus cases are spiking in Florida, but Tiffany Trump still partied maskless in Miami for her 27th birthday in October — and Saturday Night Live didn't miss the chance to poke fun at both Tiffany, both for the dangerous birthday bacchanal and the perception that she's an outcast in Donald Trump's family.
Article continues below advertisement
Tiffany Trump's 'SNL' skit mocked her birthday partying amid a pandemic.
In the "Weekend Update" segment of the NBC comedy series' Saturday, Oct. 17, episode, cast member Colin Jost interviewed spoof versions of Trump's adult sons — Eric, played by SNL's Alex Moffat, and Don Jr., played by cast member Mikey Day. The two sons said they were going to bring Ivanka, Donald's first daughter — but, in the words of Alex's Eric, "She doesn't like us."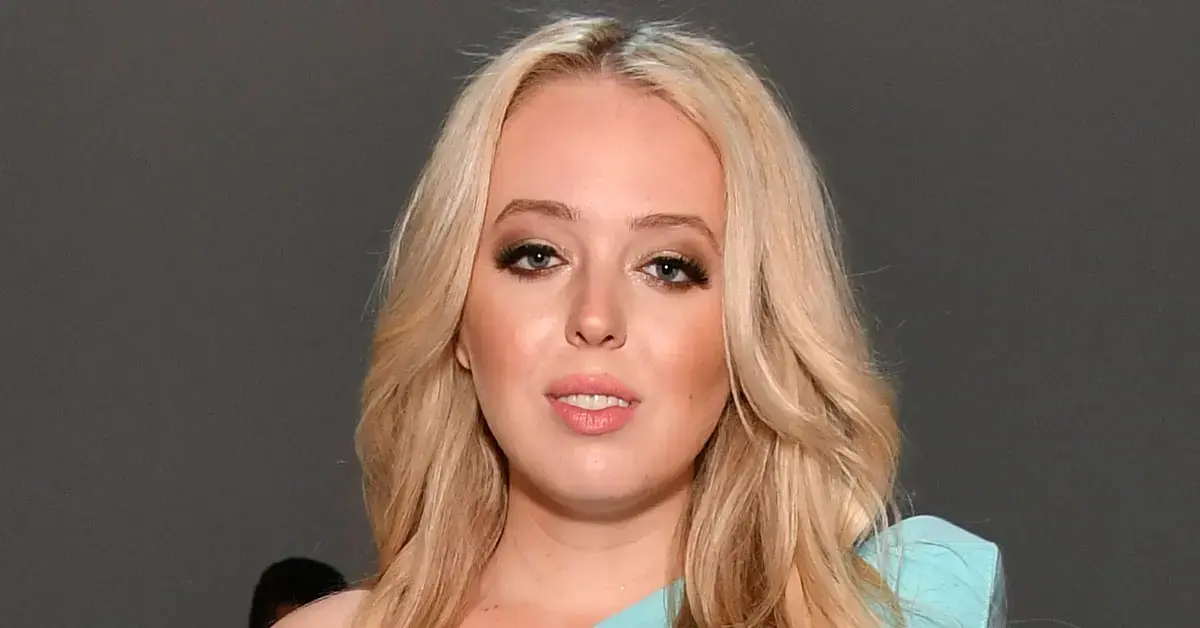 Article continues below advertisement
So instead, they brought along Tiffany, the president's second daughter, played by SNL's Chloe Fineman. "Haha! Happy birthday to me!" Chloe's Tiffany said, wearing an askew captain's hat and swinging around a bottle of champagne.
Colin asked Tiffany about the flak she got in the press for partying in Miami.
"Look, I'm just trying to be a relatable millennial, Colin," she replied. "But yeah, the media got all butt-hurt because I was partying maskless in Miami with the first 20 randos to slide into my DMs. But I mean, as a stepchild named Tiffany, it's kind of my job to get faded in South Beach."
Article continues below advertisement
Tiffany's appearance in the segment, however, confused Alex's Eric, who asked, "Don, who is that lady?"
"That's your sister, Eric," Mikey's Don Jr. replied. "Wait, Tiff, I don't know if you and your sister have officially met, actually."
"Uh, not in person, no," Chloe's Tiffany confirmed.
Article continues below advertisement
Alex's Eric started calling Chloe's Tiffany "Notvanka," and Mikey's Don Jr. told him not to use that nickname. "It's OK!" Chloe's Tiffany responded. "Dad does."
"Were you worried about spreading COVID to your party guests considering your father just had it?" Colin asked Chloe's Tiffany.
"Uh, no, Daddy has always taken the 6-foot social distance rule very seriously with me," she replied.
Tiffany Trump's birthday in Miami raised eyebrows amid the COVID-19 pandemic.
Tiffany was pilloried on social media and in the press for her lavish birthday party in Miami last week. A viral video on Twitter, for example, juxtaposed clips from Tiffany's celebrations — in which she and several party guests are seen in proximity without masks — with sobering images from the coronavirus pandemic.
Article continues below advertisement
According to People sources, Tiffany — whose father was hospitalized for three days after a COVID-19 diagnosis earlier this month — met up with her boyfriend, Michael Boulos, and a group of friends at Miami restaurant Komodo on Sunday, Oct. 11. "They don't have to wear masks at the table which is socially distanced in the dining room, but her group of friends were all cozy and close together," a source told the magazine.
Article continues below advertisement
Later that night, the group went to another local restaurant, Kiki on the River. "Tiffany was smiling and laughing and having a great time while sipping Dom Perignon and posing for pictures with her pals," a different source said.
The magazine's sources also reported on Tiffany's celebrations out and about in Miami on Monday, Oct. 12, and Tuesday, Oct. 13. "She definitely had fun," one eyewitness said. "All week, they were partying, drinking and enjoying their meals."
After news broke that Tiffany and her guests partied without masks in a coronavirus hotspot, the hashtag #ByeTiffany trended on Twitter as users shared horrific experiences with COVID-19. "I haven't met my beautiful little granddaughter," one Twitter user wrote. "She was born in May in Miami. Her nanny gave her Covid-19 when she was 2 weeks old. She was in the hospital for a week. She's fine now, and I see her over FaceTime. I don't know what she smells like. #ByeTiffany."