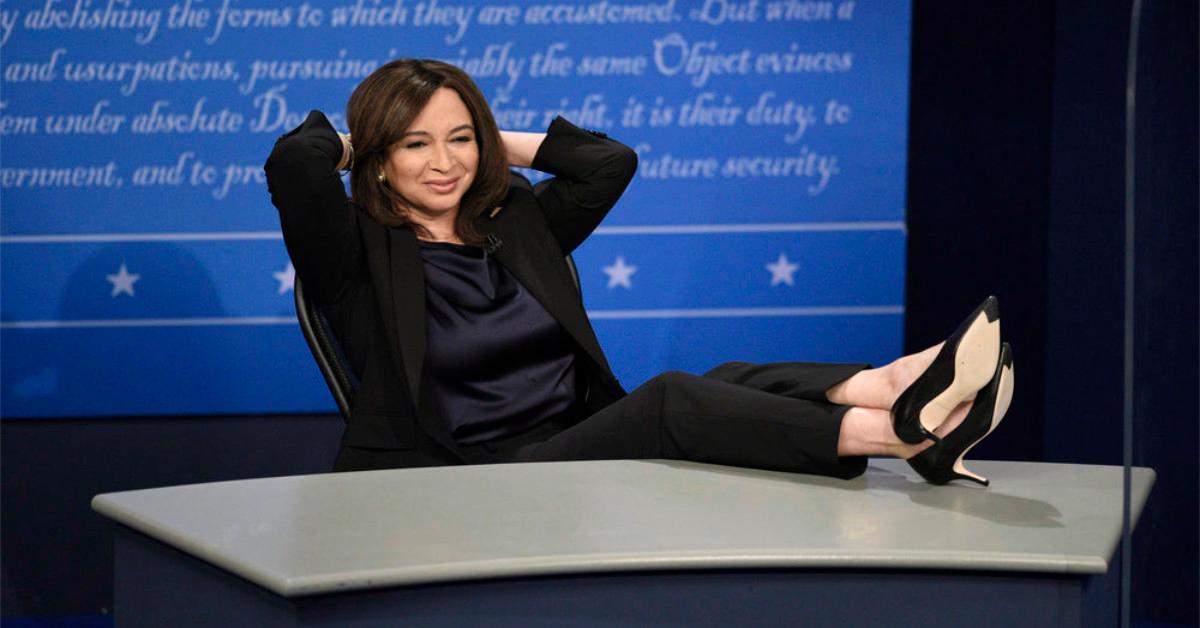 Maya Rudolph Throws "Clair Huxtable Side-Eye" in 'SNL' 2020 VP Debate Skit
Article continues below advertisement
Maya Rudolph played Kamala Harris, senator of "Kamalafornia"
Introducing the skit was SNL cast member Kate McKinnon as debate moderator Susan Page. "Good evening, I'm Susan Page, and I missed book club for this," she said. "Tonight, you'll notice that between the candidates we've installed buffet-style sneeze guards on account that one of you works for patient zero."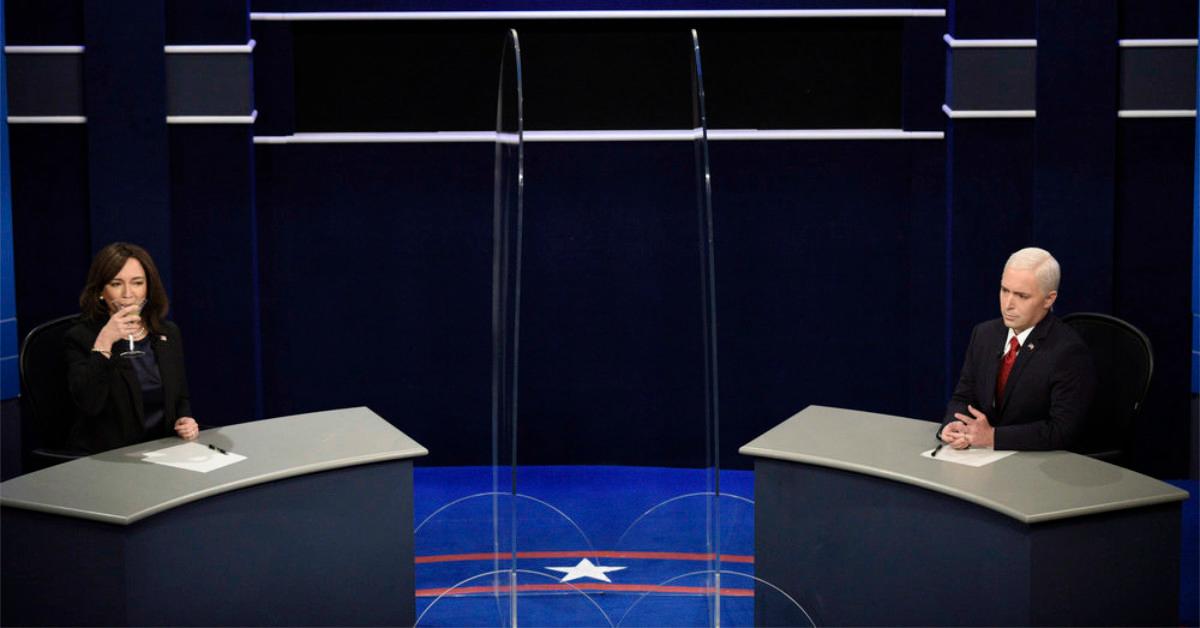 Article continues below advertisement
Naturally, the first debate topic was the coronavirus pandemic — and President Donald Trump's COVID-19 diagnosis. "As you heard from his primary physician, Dr. Handsome Liar, Trump is in peak physical condition," said SNL star Beck Bennett, in character as Vice President Mike Pence.
But SNL alum Maya Rudolph stole the show, playing California senator and VP hopeful Kamala Harris. In character, Rudolph perfectly captured Harris' now-viral body language during the Oct. 7 debate. "I'd like to hear the Vice-President's response and while he speaks, I'm going to smile at him like I was at a TJ Maxx and a white lady asked me if I work here." Rudolph's Harris said. (And later: "I'm going to switch to a more Clair Huxtable side-eye.")
Article continues below advertisement
Rudolph also riffed on Harris' response about the prospect of a COVID-19 vaccine. "Look, if Dr. Fauci says a vaccine is good, I will be the first in line like it's an Anne Taylor sample sale," she said. "But if Trump says it's safe, I will throw that vaccine in the trash like last week's shrimp pad thai."
Then she raised a martini glass. "Besides, mama's got all the vaccine I need right here," she said.
Article continues below advertisement
Joe Biden and Herman Cain swarmed in as flies
Saturday Night Live didn't miss the chance to mock Pence's obliviousness to the fly that landed on his head in the real-life debate. But in SNL's version, the fly was Jim Carrey's version of Joe Biden, who turned into a bug after trying to use a teleportation device, just like Jeff Goldblum's character in the 1986 film The Fly.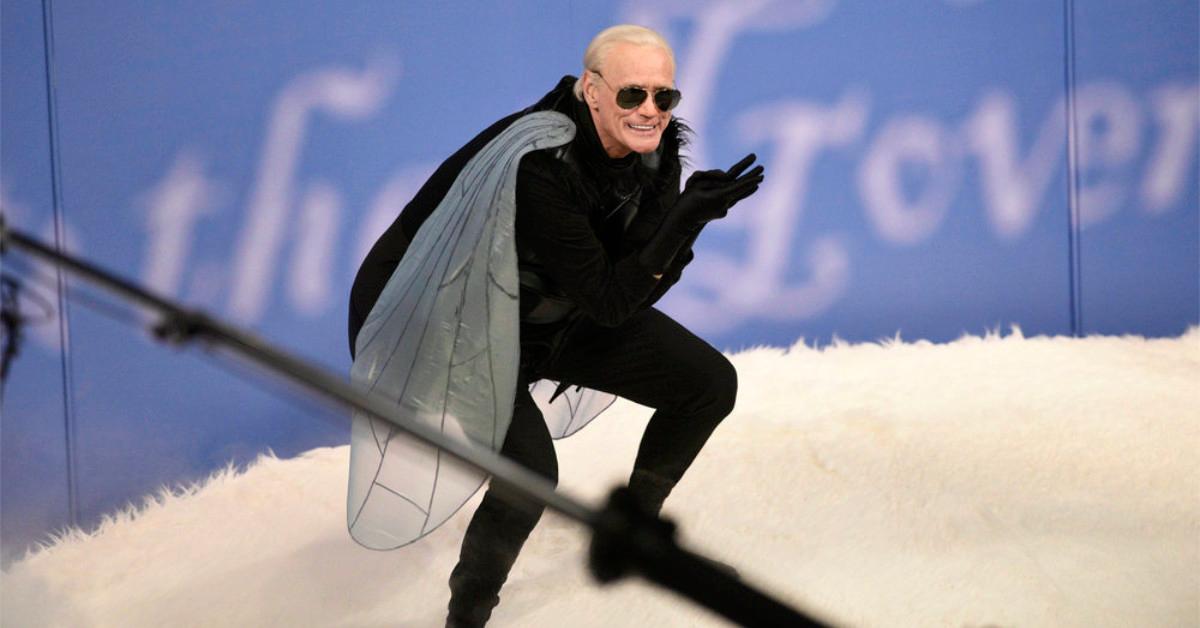 Article continues below advertisement
And once Carrey's Biden landed on Pence's head, he went "full Goldblum," paraphrasing the actor's Jurassic Park character: "God created dinosaurs, dinosaurs became Republicans, Republicans created Trump, Trump destroys God."
Then flew in another fly, this one representing late Trump supporter and former Republican presidential candidate Herman Cain as played by SNL's Kenan Thompson. "Reincarnated as a damn fly and these fools, Trump and Pence, killed me, man!" he told Biden.
Kenan as Herman continued, "They invited me to a rally with no mask and said, everything's fine, Herman. I catch corona. Trump tells me, everything's fine, Herman. The White House doctors check me out, they say, everything's fine, Herman. Three days later, I'm gone! If you're watching this at home, don't trust this white devil about that 'rona."
Saturday Night Live airs on Saturdays at 11:30 p.m. EST on NBC.