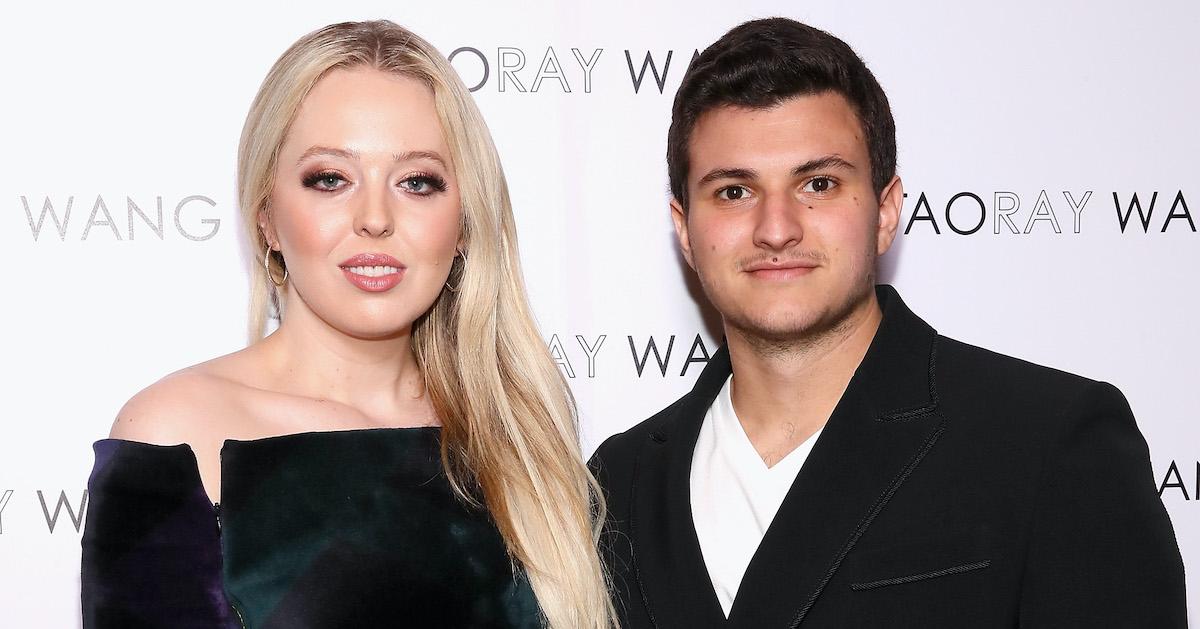 Tiffany Trump's Boyfriend Michael Boulos Is the Son of a Multi-Billionaire
While President Donald Trump's three oldest children Ivanka, Eric, and Donald Jr., are often fixtures in the spotlight as a result of their roles in the White House, his youngest daughter, Tiffany Trump, has stayed more under the radar. The 26-year-old is the only child that resulted from President Trump's second marriage to actress Marla Maples.
Marla announced that her daughter had graduated from Georgetown Law on May 20, and many are now wondering what path Tiffany will take in the future.
Article continues below advertisement
Her professional path may be undecided (publicly, at least), but Tiffany's personal life has been steady for quite some time.
Who is Tiffany Trump's boyfriend? She's been dating Michael Boulos since early 2019.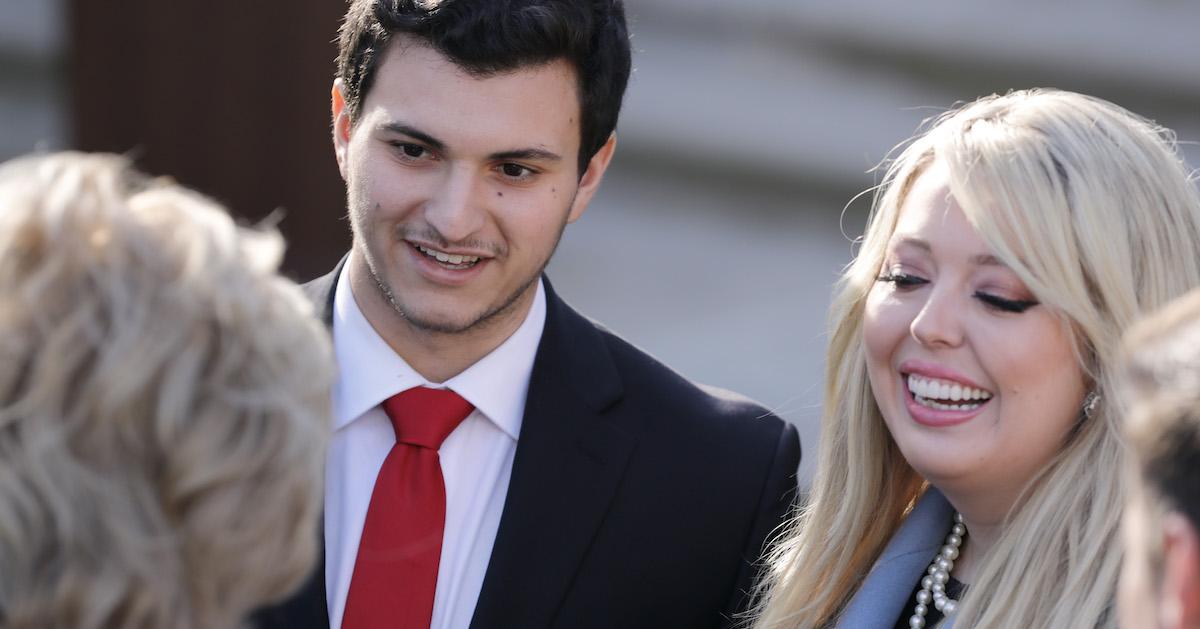 Article continues below advertisement
Who is Tiffany Trump's boyfriend?
In January of 2019, the Georgetown Law graduate was first spotted publicly with Michael Bulous in the Knightsbridge area of London. The pair attended dinner at the exclusive and private dining room, Mosimann's, which coincidentally catered the royal wedding between Prince William and Kate Middleton. Per People, the pair actually met in 2017, but they remained friends for several years before their relationship turned romantic.
There have been reports that the two were introduced at Lindsay Lohan's beach club in Mykonos, Greece, but that has never been substantiated. Michael has spent many summers in Greece, which may be how the couple first crossed paths.
He received his undergraduate degree from Regent's University London in business management.
Article continues below advertisement
Michael, who studied finance at the City University of London, was born in Houston in 1997, but his family relocated to Nigeria when he was quite young. His family owns a multibillion dollar conglomerate and has a business presence in West Africa.
His father, Lebanese businessman Massad Bulous, runs Bulous Enterprises, which is the largest motorcycle business in Nigeria. He is also the managing director of the farm equipment supplier, SCOA Nigeria.
Article continues below advertisement
Michael's mother, Sarah Bulous, is the founder of the Society for the Performing Arts in Nigeria (SPAN). He has one brother, Fares, and two sisters, Sophie and Oriane.
Since going public with their relationship, both Tiffany and Michael have posted photos together on their respective Instagram accounts. The couple attended President Trump's State of the Union address in February of 2020.
As for how Tiffany's mom, Marla Maples, feels about her daughter's relationship, she definitely approves. "I adore Michael," she exclusively told Town and Country in 2019.
Article continues below advertisement
Who is Tiffany Trump's ex-boyfriend Ross Mechanic?
In the fall of 2018, just a few months before Tiffany went public with Michael, she was in a relationship with Ross Mechanic. The two met when they were both undergraduates at the University of Pennsylvania, and they reportedly amicably split when Tiffany went off to law school.
They had been together since the fall of 2015.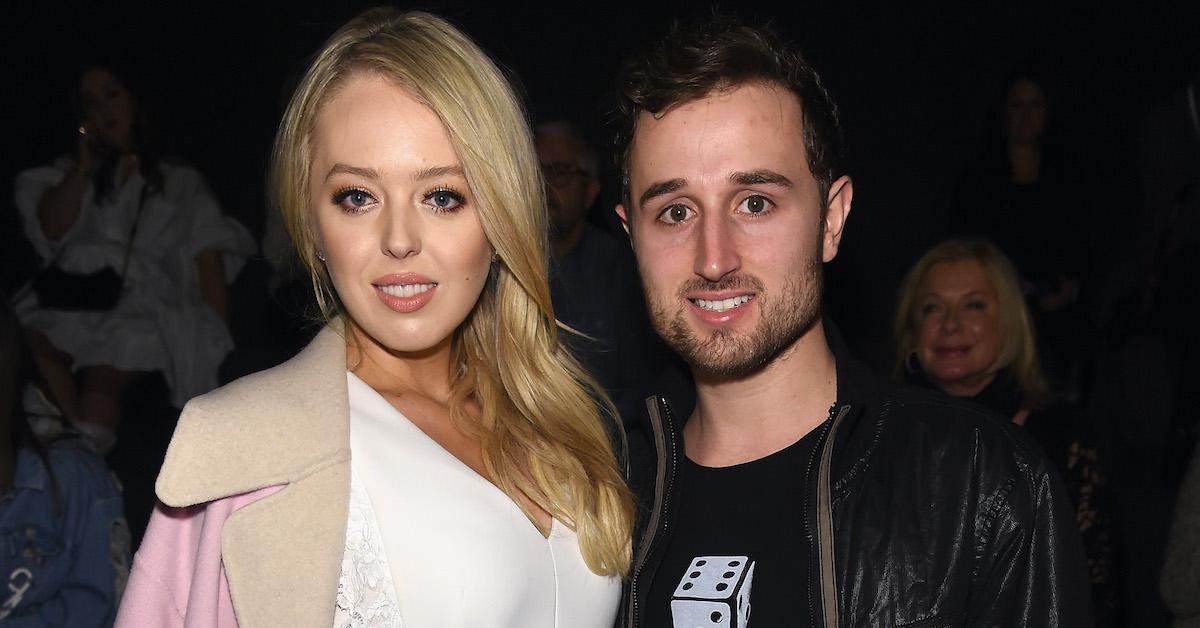 Ross is the son of top New York City real estate lawyer, Jonathan Mechanic, and Wendy Sue Levine. He studied computer science at UPenn, and he graduated from the Ivy League university in 2017.
He's now a senior software engineer at Cadre, a financial tech company that was started by Ryan Williams and Josh Kushner. Tiffany's brother-in-law, Jared Kushner, was once an adviser for the company.