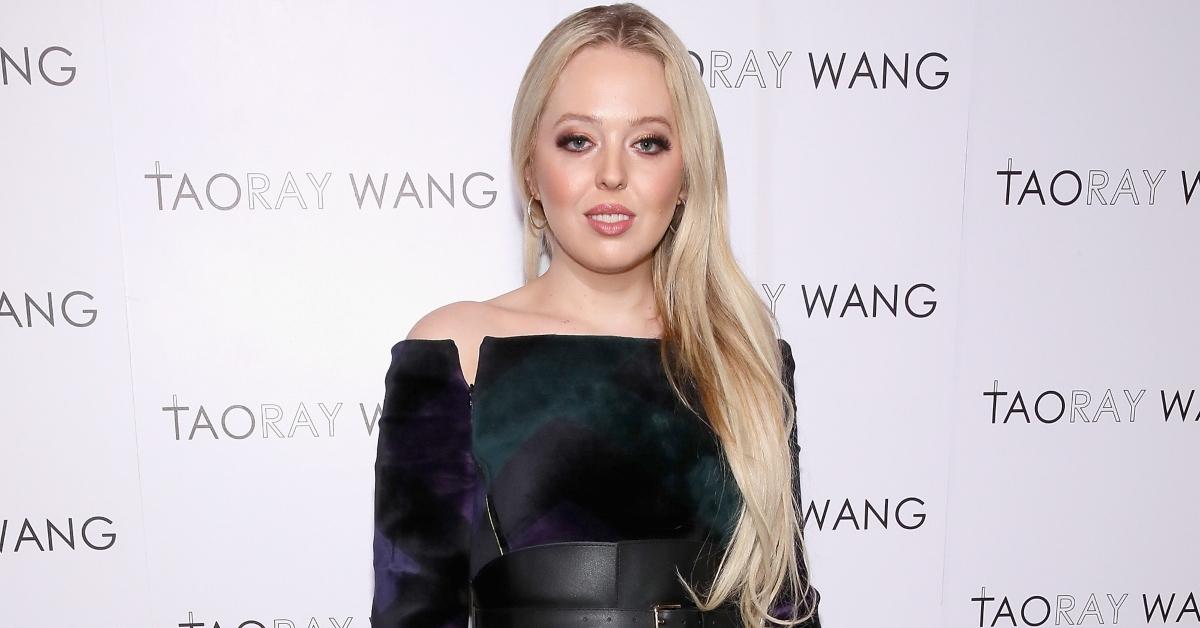 Social Media Users Defend Tiffany Trump After Mean "Fat" Tweets Surface
President Donald Trump's daughter, Tiffany Trump, has sparked pregnancy rumors after recent pictures surface of the 25-year-old vacationing with billionaire boyfriend Michael Boulos. The two were spotted on a luxury yacht in Monaco last month, which reportedly costs an estimated $618,000 per week to rent.
Article continues below advertisement
The first daughter was donning a beautiful blue one-piece swimsuit with a white cover up. Pictures from their trip surfaced on the Daily Mail of Tiffany's boyfriend kissing her and stroking her arm while she lounged around, and Twitter went crazy trying to confirm the possibility of pregnancy weight gain.
Twitter users shuts down "mean" fans claiming Tiffany has gained weight. 
While the law student looked gorgeous sporting a curvier figure, some fans feel she may be expecting. One fan tweeted, "I went down a rabbit hole last night and have determined that Tiffany Trump is pregnant, and tweeting this out is my contribution to The Discourse today."
Article continues below advertisement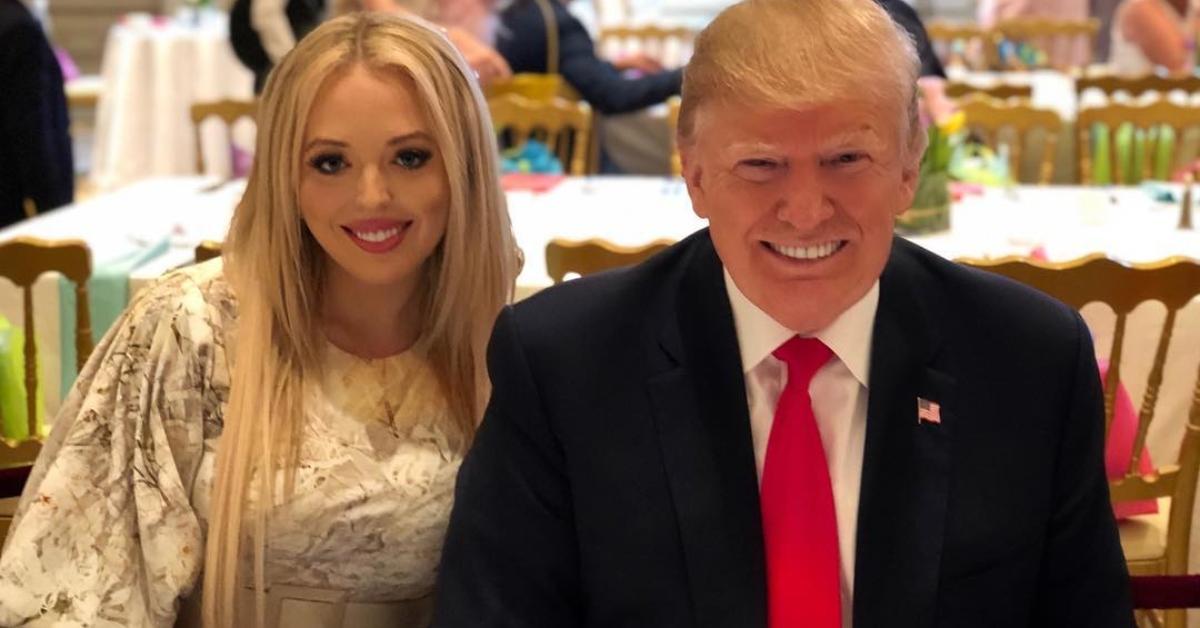 Another Tiffany fan echoed similar sentiments, writing, "You heard it here first. Tiffany Trump is looking sooooo pregnant." While some were quick to jump to pregnancy conclusions, other social media users defended the young girl's curvy frame.
Article continues below advertisement
"Saying Tiffany Trump looks pregnant when clearly she's just put on a bit of weight is mean. Why is it when women put on weight, the assumption is they are pregnant?" wrote a Twitter user. Another added, "Also, why is it that women in the public eye putting on weight is any damn business of anyone except said women?!"
Article continues below advertisement
Article continues below advertisement
President Trump's youngest daughter and her boyfriend reportedly first met last July at Lindsay Lohan's Mykonos Beach Club. "Tiffany is happy she has so far been able to keep things with Michael under the radar," a source told Popculture.com. "But she introduced him to her family at Thanksgiving, and he comes across as a very intelligent young man from a great family."
In January, Tiffany finally confirmed her "taken" relationship status after posting a picture with her beau on Instagram at the White House. Aside from a few social media pictures on each other's Instagram pages, the pair seemingly like to maintain a more low profile.
Article continues below advertisement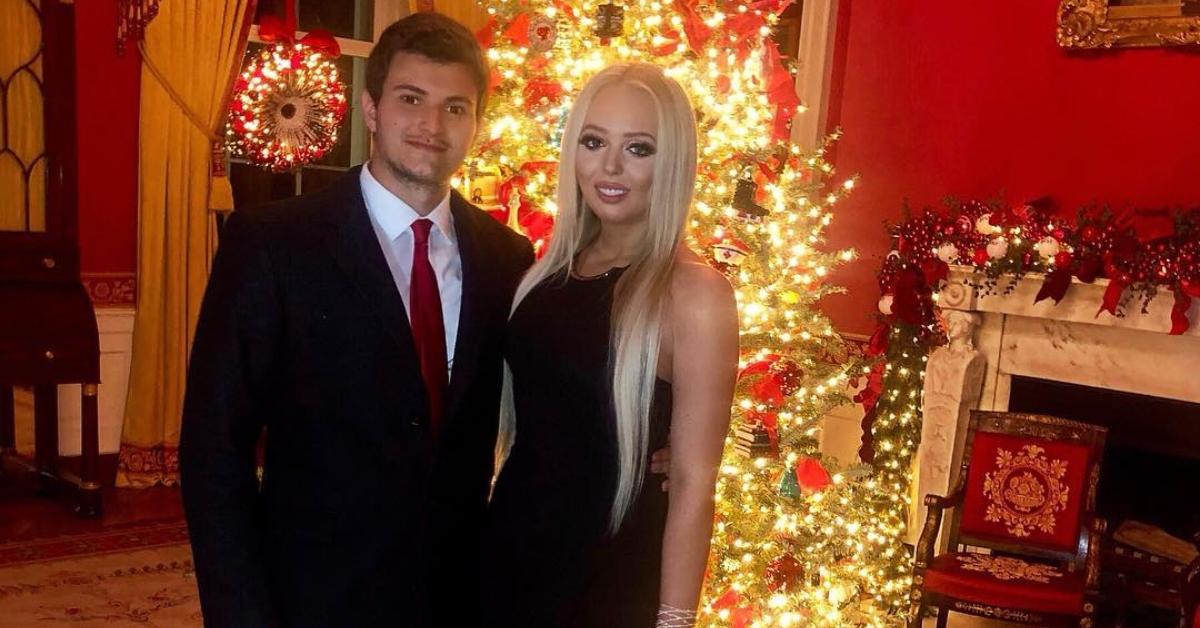 Tiffany Trump makes a bold statement in red at Buckingham Palace.
The law student accompanied her dad and siblings — Ivanka, Donald Jr., and Eric — to the U.S. State Dinner hosted by Queen Elizabeth II at Buckingham Palace on Monday. The deep red off-the-shoulder gown was designed by Suzie Turner, which she paired with Swarovski crystals.
Article continues below advertisement
Tiffany documented her visit to overseas posting on her Instagram story a photo of herself posing alongside her siblings, writing, "Thank you to Her Majesty the Queen for an incredible evening." She also gave fans an inside glimpse at the Winston Churchill War Rooms museum in London.
Aside from attending international events as part of America's First Family, Tiffany is also just a regular college student. After graduating from the University of Pennsylvania, she now attends Georgetown Law School. Last month, she posted on Instagram about her studies, captioning a picture of an essay she was writing, "When life gets blurry adjust your focus #staydetermined #law."