Does Barron Trump Have COVID-19? His Parents Tested Positive
Does Barron Trump have COVID-19? President Donald Trump revealed on Twitter that he and wife Melania Trump had tested positive for the virus.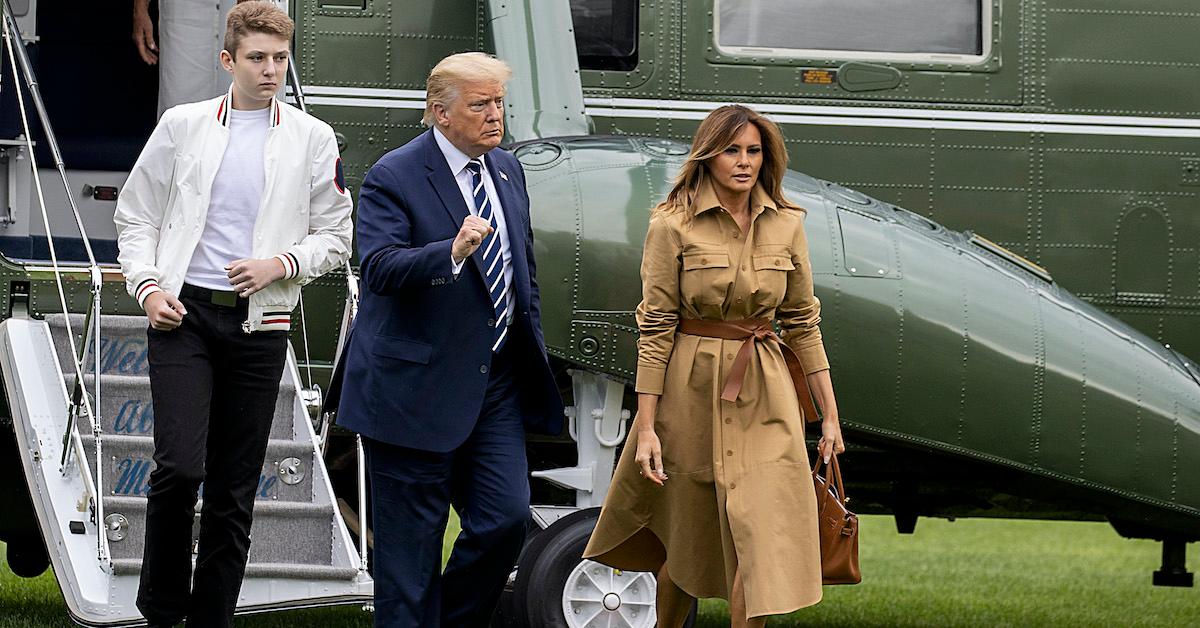 It was confirmed on Oct. 1 that senior White House adviser Hope Hicks had tested positive for COVID-19. She had been traveling with President Donald Trump and the first lady multiple times in the days leading up to her test result.
The president tweeted that he and the first lady, Melania Trump, would begin quarantining as a precaution until their own COVID-19 test results came back. In the late hours of Oct. 1, the president confirmed that he and his wife had also tested positive.
Article continues below advertisement
"Tonight, @FLOTUS [First Lady of the United States] and I tested positive for COVID-19. We will begin our quarantine and recovery process immediately. We will get through this TOGETHER!" President Trump tweeted on Oct. 1.
Melania followed up with her own tweet on the matter.
Article continues below advertisement
"As too many Americans have done this year, @POTUS [President of the United States] & I are quarantining at home after testing positive for COVID-19. We are feeling good & I have postponed all upcoming engagements. Please be sure you are staying safe & we will all get through this together."
She later confirmed on Twitter that she had "mild symptoms," and was "feeling good."
The president has also reportedly been experiencing "mild" symptoms, and many people are now wondering if other members of his family have the virus. Does Barron Trump have COVID-19? Keep reading for the latest.
Article continues below advertisement
Does Barron Trump have COVID-19?
The 14-year-old is the youngest son of President Trump (and he is the only child of Melania Trump). Though both of his parents have tested positive for the novel coronavirus, Barron has reportedly tested negative.
Stephanie Grisham, the first lady's Chief of Staff, gave the update regarding Barron.
"Barron has tested negative and all precautions are being taken to ensure he's kept safe and healthy," she told USA TODAY.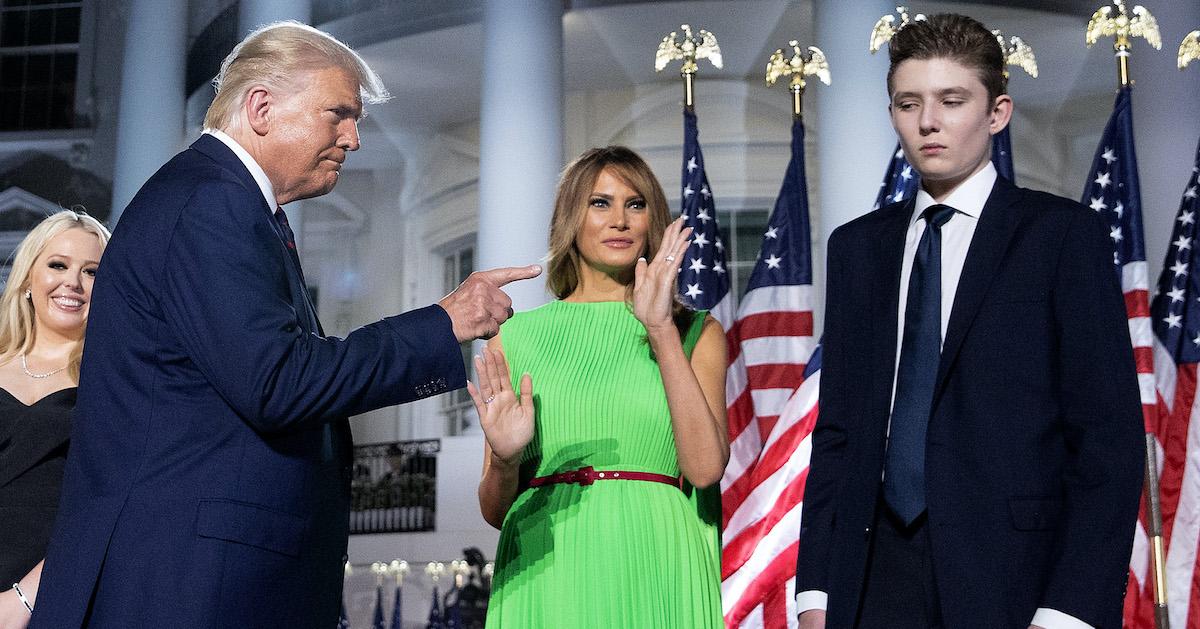 Article continues below advertisement
She did not specify what these "precautions" would entail.
According to the outlet, Barron's school, St. Andrew's Episcopal, is set to begin hybrid learning on Oct. 13. It is unclear if the president and the first lady's diagnoses will prevent Barron from participating in the in-person portion of the schedule.
Do any of President Trump's other kids have COVID-19?
Unlike the president's other four children, Barron Trump resides at the Executive Residence in the White House.
Ivanka Trump's spokesperson, Carolina Hurley, confirmed in a statement to People that Ivanka and her husband, Jared Kushner, had been re-tested for COVID-19 after they learned about President Trump's positive result.
Article continues below advertisement
"Ivanka Trump and Jared Kushner were tested again for COVID-19 and both are negative," she told the outlet.
It is unclear at this time if Donald Jr., Tiffany, or Eric Trump have been re-tested.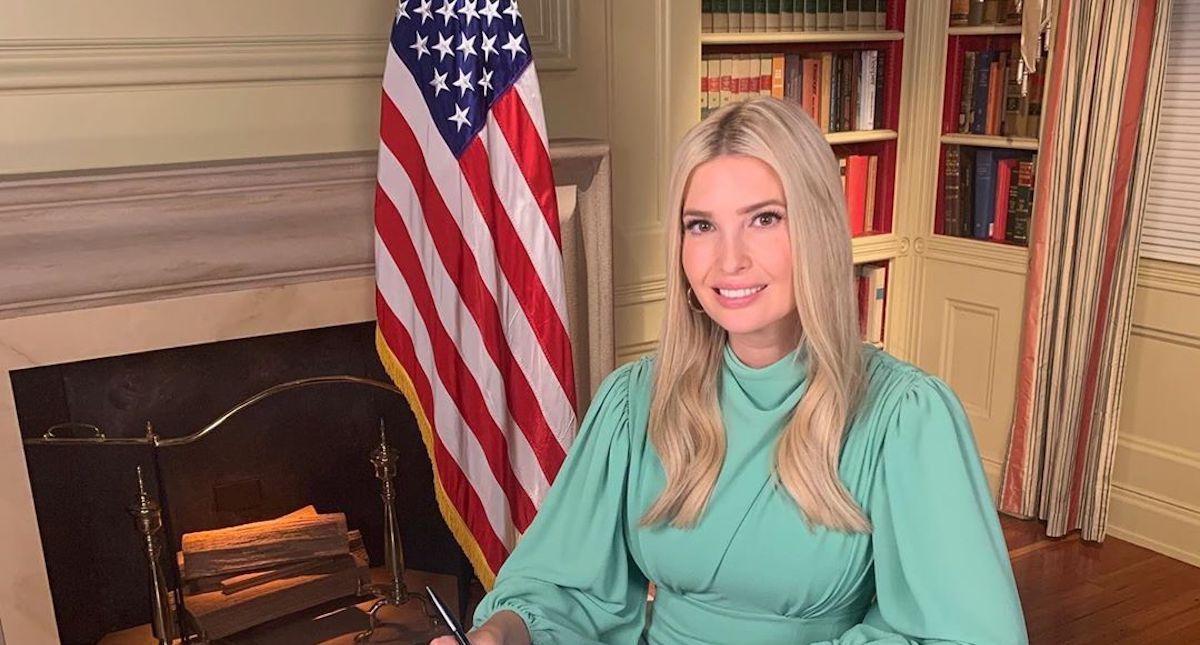 The best way to prevent contracting or spreading the coronavirus is with thorough hand washing and social distancing. If you feel you may be experiencing symptoms of the coronavirus, which include persistent cough (usually dry), fever, shortness of breath, and fatigue, please call your doctor before going to get tested. For comprehensive resources and updates, visit the CDC website. If you are experiencing anxiety about the virus, seek out mental health support from your provider or visit NAMI.org.