People Are Really Trying to Understand Why Trump Played "YMCA" on Stage
"YMCA" has been long considered a gay anthem, but does President Trump know this? And why would he walk offstage to it?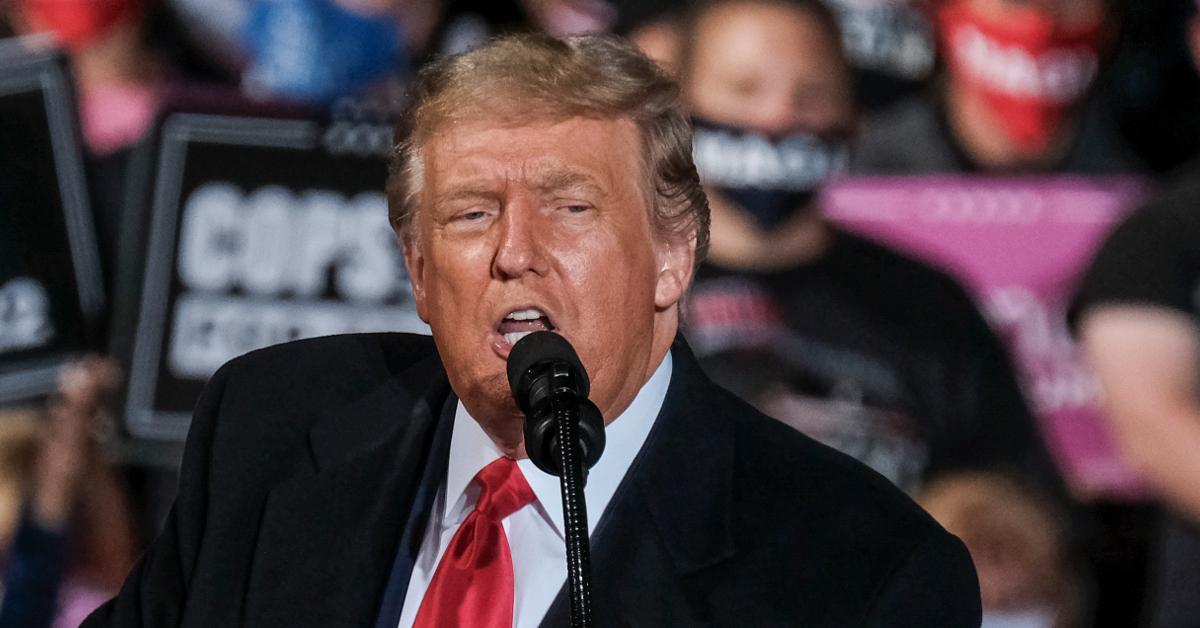 There's a fine line between politics and show business. If you don't believe me, then take a look at all of the people who've won presidential elections in the past 30 years or so — each and every single one of them won because they were more entertaining than their competition.
Article continues below advertisement
Political campaigns are carefully constructed affairs, with everything, down to the pins candidates put on their clothing are carefully selected. So why does Donald Trump play "YMCA" on stage?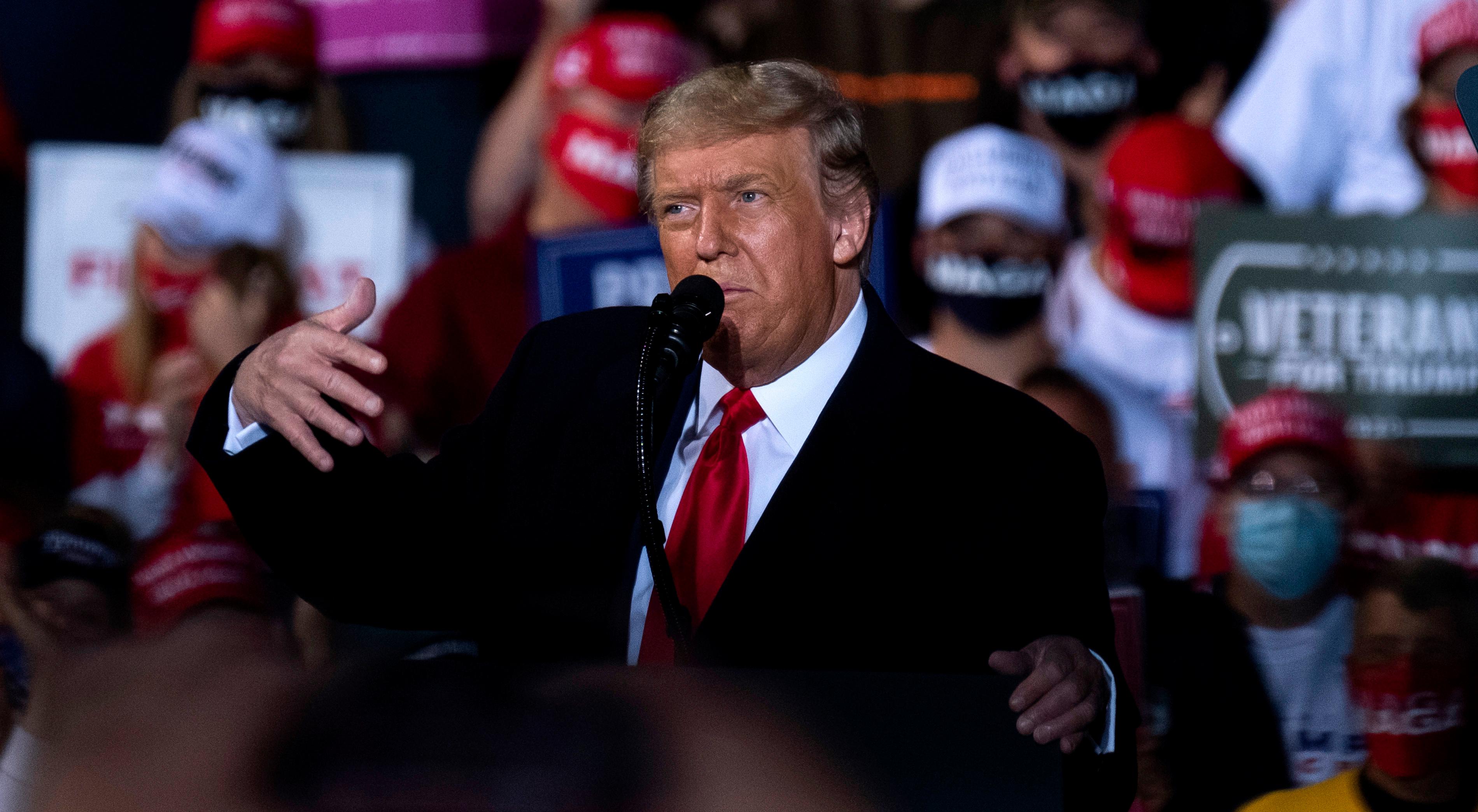 Article continues below advertisement
The song played while President Trump was walking offstage at a rally in Swanton, Ohio.
Trump spoke to a packed crowd of MAGA mask-wearing fans as he talked about his Nobel Peace Prize nomination, banning prayer from public schools, and the expectation for taxpayers to fund "late-term abortions."
Near the end of his speech, he vowed that he and his administration will "keep on working [and] keep on fighting..." and as he began to walk off, "YMCA" started playing.
So why did Trump's administration pick this track by the Village People? The band has always been associated with the late '70s New York City gay community, and their most popular song, "YMCA" has long been considered a gay anthem.
So what was the thought process behind Donald Trump's team's decision to play the song? Was it an intentional track selection to get a "viral" discussion going about it? Because it that was the case, it's clearly working.
Article continues below advertisement
So why does Trump play "YMCA" at the end of his rallies?
First, it's important to get to the bottom of the intended meaning behind the song. The album "YMCA" was first featured on was titled "Cruisin'," which many people believe is a code term for gay men in the late '70s "cruising" for casual sex partners.
The YMCA offered cheap temporary housing, so men could theoretically find a room to stay in to get their business on with a stranger in a place that wasn't their own home.
Article continues below advertisement
The heart of NYC's gay community at the time was in Greenwich Village, and the YMCA was close by. So it became a hotspot for plenty of trysts and sexual encounters. Members of the Village People, however, disagree as to whether or not that was the intended message of the track.
Felipe Rose, a founding member of the band vehemently denies that the message behind "YMCA" is sexual in nature.
Article continues below advertisement
In a Huffington Post interview published back in 2014, Felipe states, "Well, first of all, the song was never written about anything to do with gay. It was just a filler song, based on the ex-producer seeing the YMCA sign during lunch and asking us what it meant. Sure, there was ambiguity and they were using a double entendre, but it was really just supposed to be one more song to fill out the album."
The track was supposedly just album filler and they needed to churn something out in order to put more music on their album. They saw the YMCA building and decided to write a catchy hook around it and like most things in life, those accidental one-off things that you just throw away end up becoming phenomenon that inadvertently define you.
David Hodo, in a Spin article, however, says that the "gay subtext" of "YMCA" was very much a real thing.
Article continues below advertisement
In the 2008 interview, David said, "'Y.M.C.A.' certainly has a gay origin. That's what Jacques was thinking when he wrote it, because our first album [1977's 'Village People'] was possibly the gayest album ever. I mean, look at us. We were a gay group. So was the song written to celebrate gay men at the YMCA? Yes. Absolutely. And gay people love it. What happened is that when I moved to New York in 1975, I joined the McBurney YMCA on 23rd Street."
Article continues below advertisement
He continued, "I took Jacques there three or four times in 1977, and he loved it. He was fascinated by a place where a person could work out with weights, play basketball, swim, take classes, and get a room. Plus, with Jacques being gay, I had a lot of friends I worked out with who were in the adult-film industry, and he was impressed by meeting people he had seen in the videos and magazines. Those visits with me planted a seed in him, and that's how he got the idea for 'Y.M.C.A.' — by literally going to the YMCA."
So why did Trump pick the song? It's hard to say. Was he advocating for gay rights? Or did his team pick it because it gets the people going?
We may never know.