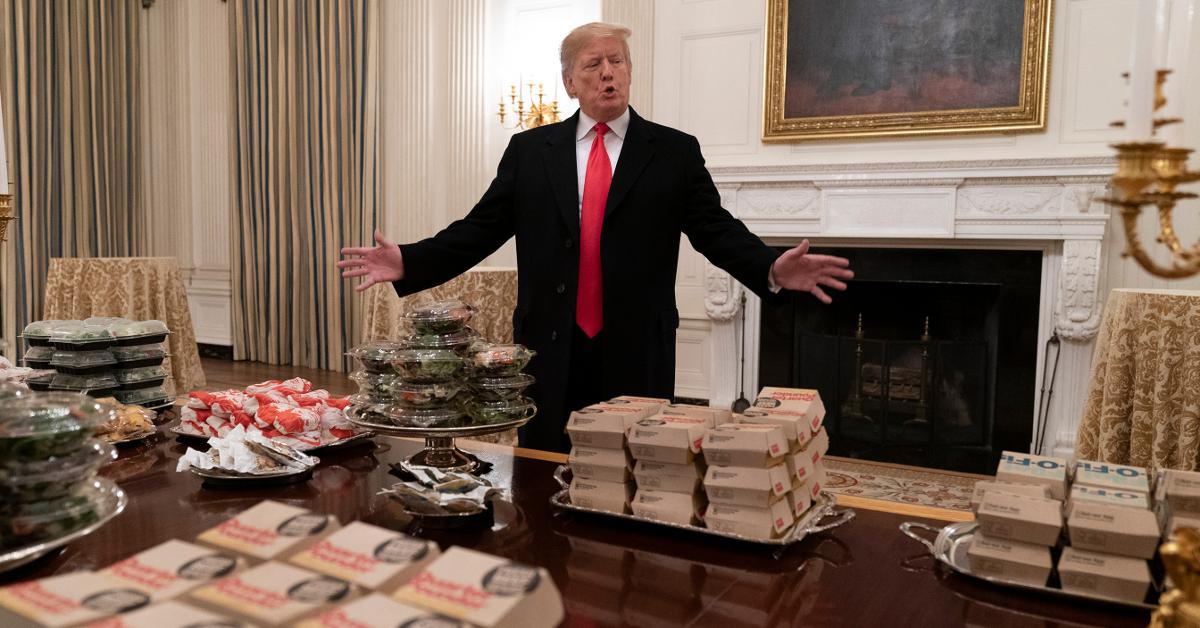 Donald Trump Denies Ever Having a Heart Attack, Blames Claims on Fake News
Did Donald Trump really have a heart attack at the end of 2019? The President says that his heart is fine despite hospital visit.
In politics, anything is fair game. It's something that John F. Kennedy knew deeply which is why he worked so hard to keep his Addison's disease under wraps, because if there was any hint that a leader was physically unfit to keep up with the stresses of holding office, his opposition would have a field day. Heck, Ronald Reagan won over the Russian people by not wearing a coat outdoors, so it's no wonder people want to know: Did Donald Trump have a heart attack?
Article continues below advertisement
Rumors claim President Donald Trump had a heart attack, which he has reportedly denied.
The President visited Walter Reed National Military Medical Center towards the end of 2019 and in a public address said several media outlets reported he had "a massive, unbelievable heart attack," before following up with doctors telling him he had a "gorgeous chest."
He maintained that his visit to the hospital was just a "very routine physical" and said, "I was out of there very quickly and got back home," before a cabinet meeting.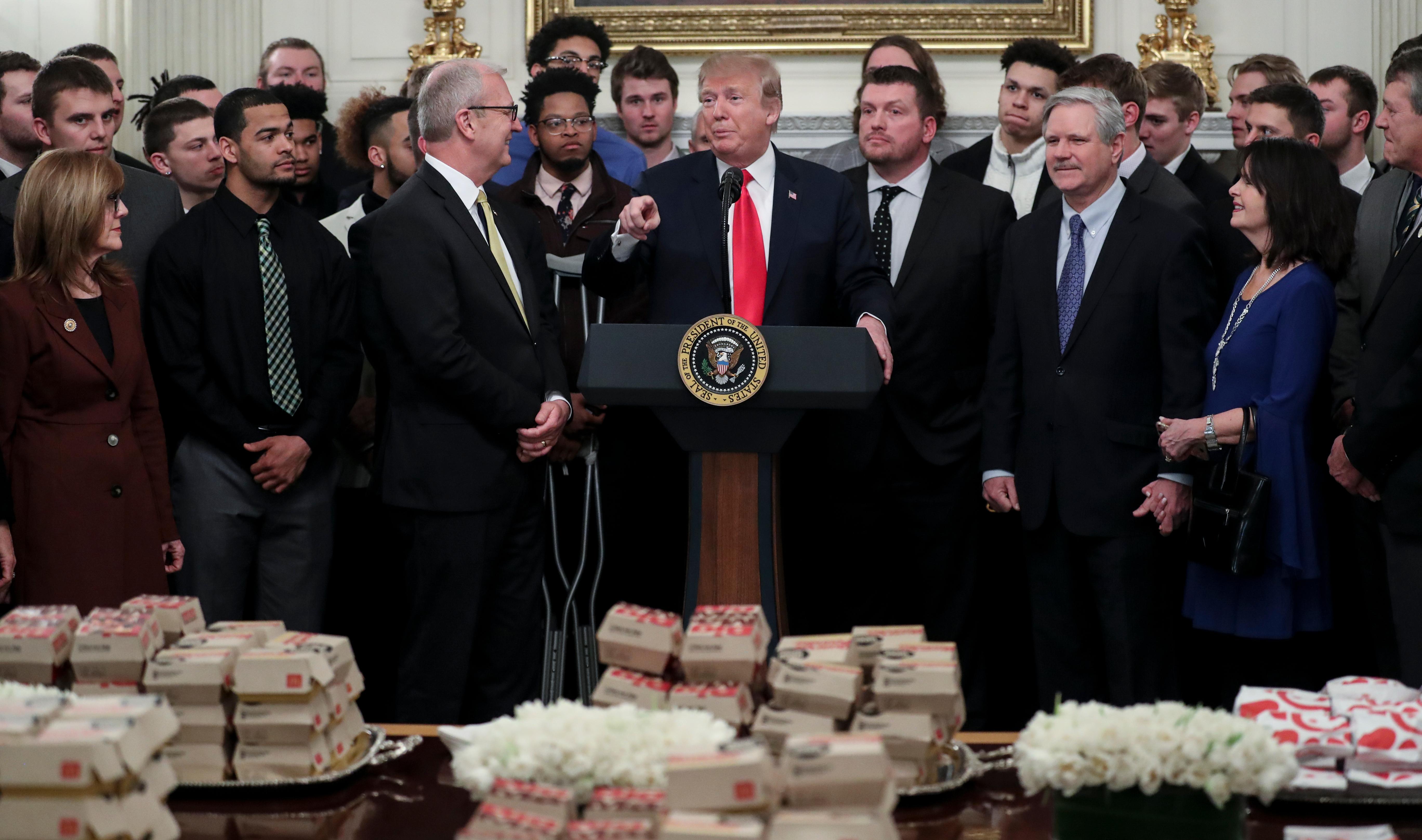 Article continues below advertisement
The Guardian reported Trump as saying, "My wife Melania said, 'Darling, are you OK? … They are reporting you may have had a heart attack.' I said, 'Why did I have a heart attack?' 'Because you went to Walter Reed Medical Center.' That's where we go when we get the physical. I said I was only there for a very short period of time. I was called by our people in public relations: 'Sir, are you OK?' I said 'OK for what?' 'The word is you had a heart attack. CNN said you may have had a heart attack. You had massive chest pains. You went to the hospital.'"
He then added that the reporting is yet another example of how "the press really in this country is dangerous."
The White House then followed up with a memo that was issued by Trump's own doctor, Sean Conley, who said that his visit was just an "interim checkup" of the Commander in Chief's health and was kept a secret due to "scheduling uncertainties."
Article continues below advertisement
The White House press secretary at the time, Stephanie Grisham, said that Trump had decided to get the physical exam during a "free weekend" as he had anticipated "a very busy 2020," likely due to it being an election year. The fact that he chose to get an exam in November of 2019 was alarming to some, as his yearly exams typically come in January or February.
Article continues below advertisement
Concerns about Trump's health were raised in the lead-up to his presidential bid after he publicly discussed his love for fast food, specifically McDonald's and KFC as he touted the chains' cleanliness standards. "One bad hamburger, you can destroy McDonald's. One bad hamburger and you take Wendy's and all these other places and they're out of business," he said at a 2016 Town Hall meeting.
Plus, he's also served fast-food lunches and dinners at the White House on several occasions.