Barron Trump's Alleged 'Roblox' Account Was Found and Now the Internet Wants to Save Him
Barron Trump's 'Roblox' account was discovered, causing the site to crash as people followed it. The discovery also started #SaveBarron2020.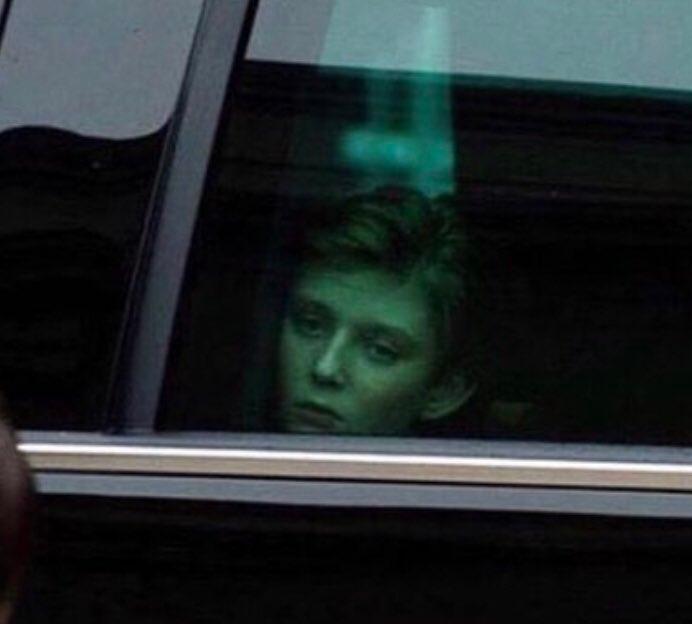 The youngest Trump child has recently received some massive attention from the internet — not for following in his father's footsteps or saying something outlandish and controversial, but because the internet feels bad for him.
Barron Trump, who reportedly is not allowed to have a phone or access to social media, apparently has a Roblox account. This, coupled with a photo of the president's son looking sad, spawned the hashtag #FreeBarron2020.
Article continues below advertisement
'Roblox' users spammed Barron Trump's alleged account.
After the reported discovery of Barron's Roblox account, other Roblox users rapidly swarmed to the account, requesting to follow it. The Roblox account, which has the username "JumpyTurtlee," quickly jumped in followers. At this time, it currently has over 94,000 followers, though there's nothing on the account to suggest that it belongs to Barron.
"I watch my hero academia, and demon slayer!" the account bio reads. "I'm trying so hard to follow you guys back. I cannot give out personal information sorry."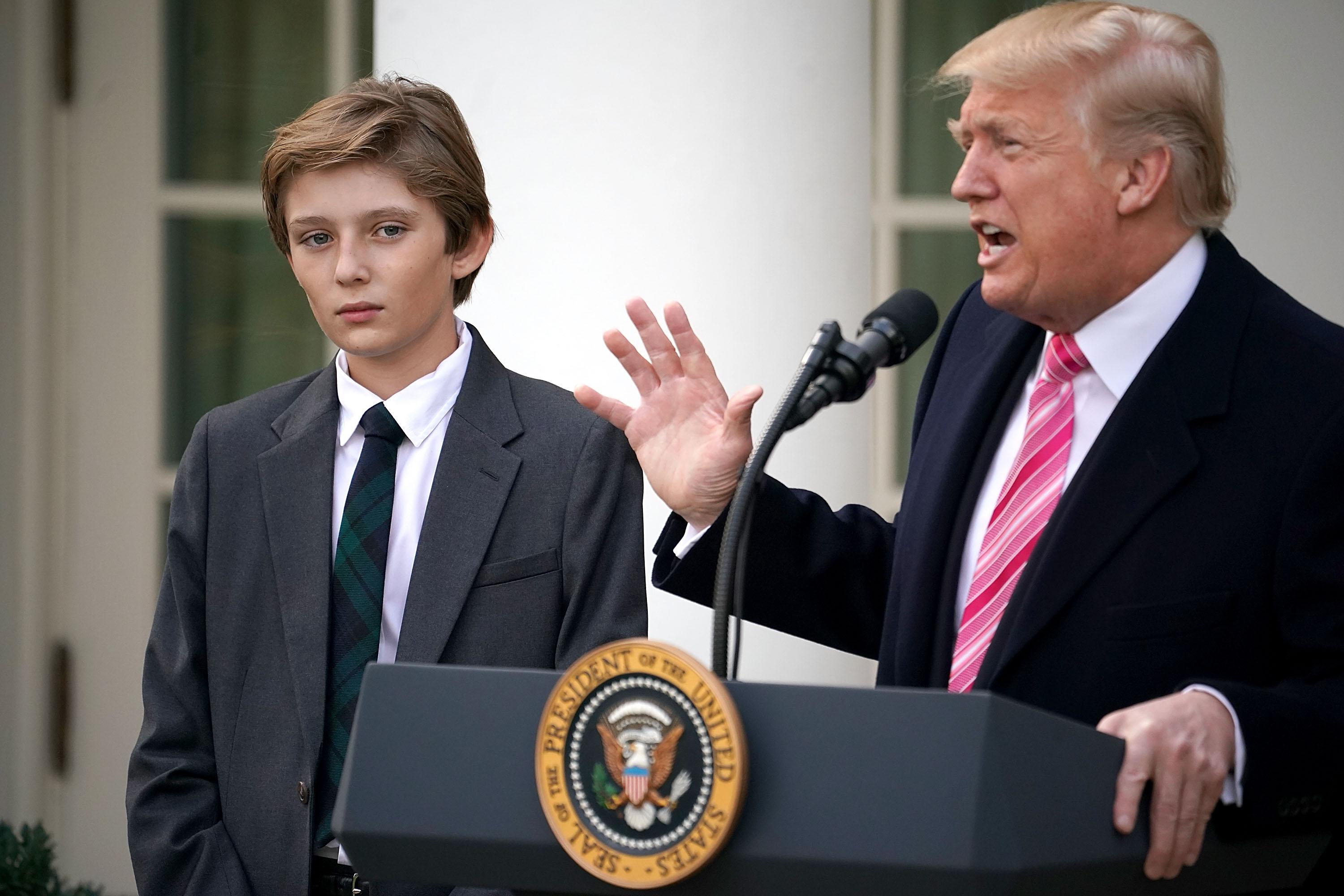 Article continues below advertisement
It's currently unclear where the rumor started that the account belongs to Barron, but people have taken to Twitter with the news, starting the hashtag #SaveBarron2020.
"BRUH LOOK AT BARRON TRUMPS ROBLOX. HIS BIO AKDJSJAK i just KNOW he hates his father i feel it in my gut that he's actually a good person," one Twitter user said. "LOOK AT HIM AND TELL ME I AM WRONG."
"i just found out that barron trump likes kpop, anime AND plays roblox????" another said. "hes one of us, free him [sic]."
The account caused so much activity on the site that it temporarily shut down. The official Roblox account tweeted about the outage, saying "Looks like something's not working right! Thanks for being patient while we look into it."
According to their status site, Roblox experienced a "partial service disruption." The issue was resolved only a couple of hours later.
Article continues below advertisement
There's now a petition to "Save Barron."
In addition to his alleged Roblox account going viral, there have also been a handful of petitions circulating the internet, all calling to "Save Barron" from his family.
Article continues below advertisement
"We need to save him from this. He doesnt deserve this. He plays Roblox and always looks so sad when he's with his family," one petition read. A photo of Barron looking sad in a White House limousine was attached as the petition's cover image.
"We need to prioritize Barron over Adam for now, because it doesn't seem like Adam wants to be [saved.] Barron, hang tight buddy. We're coming."
Article continues below advertisement
At this time, the petition has over 3,000 signatures, with a goal of 5,000.
Some shared their experiences with the president's son, pointing out that he seemed to be kinder than the rest of his family portrayed themselves.
"I had a family friend that worked for the catering company at his school. She told me that he was so sweet that he'd greet her in Spanish every time he saw her," a screenshot of an Instagram comment read. "And there were multiple times where the school would go on semi-lockdown because he would hide from his security guards and then make them chase him around the school as he tried to outrun them. He's a good kid."
Article continues below advertisement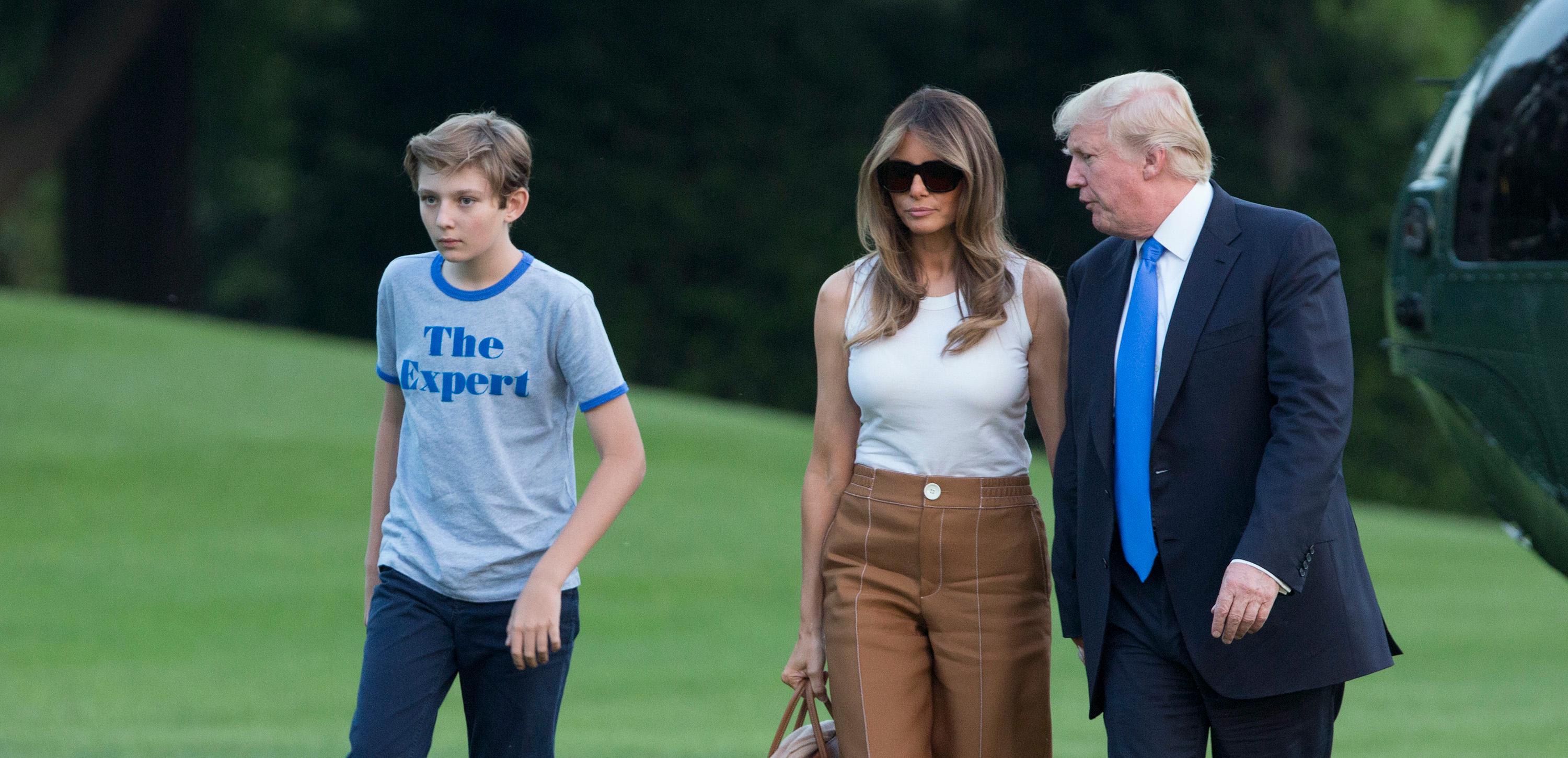 Neither President Donald Trump nor anyone else from the Trump family has commented on the validity of the Roblox account, or on the movement to "save" him.