Did Tiffany Trump Have Plastic Surgery? An Expert Weighs In (EXCLUSIVE)
Donald Trump's daughter, Tiffany, is in the spotlight more when he's campaigning — and people are curious: Has Tiffany Trump had plastic surgery?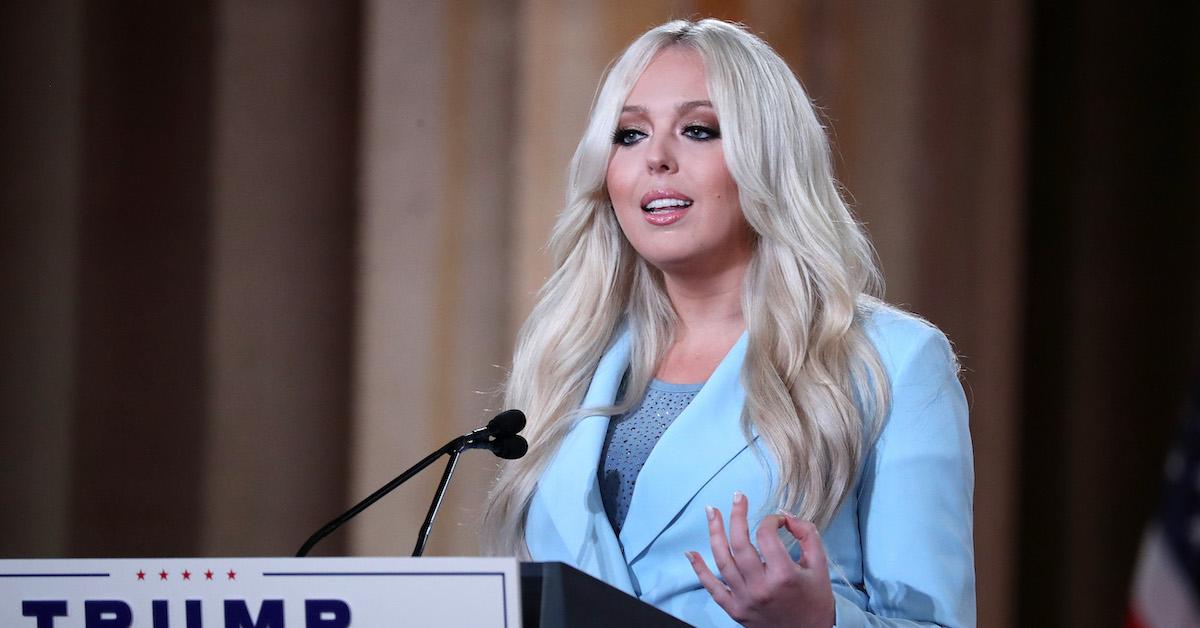 Out of all of Donald Trump's children, Tiffany Trump is the most mysterious — and honestly, it makes sense. Tiffany flies under the radar for the most part when she's not promoting her father, so the public doesn't have the opportunity to see her face as much as her half-siblings.
Article continues below advertisement
Because of this, people tend to notice over and over again that she has a bit of a different look to her than the rest of the POTUS's children.
But has Tiffany Trump had plastic surgery? Keep reading to learn more.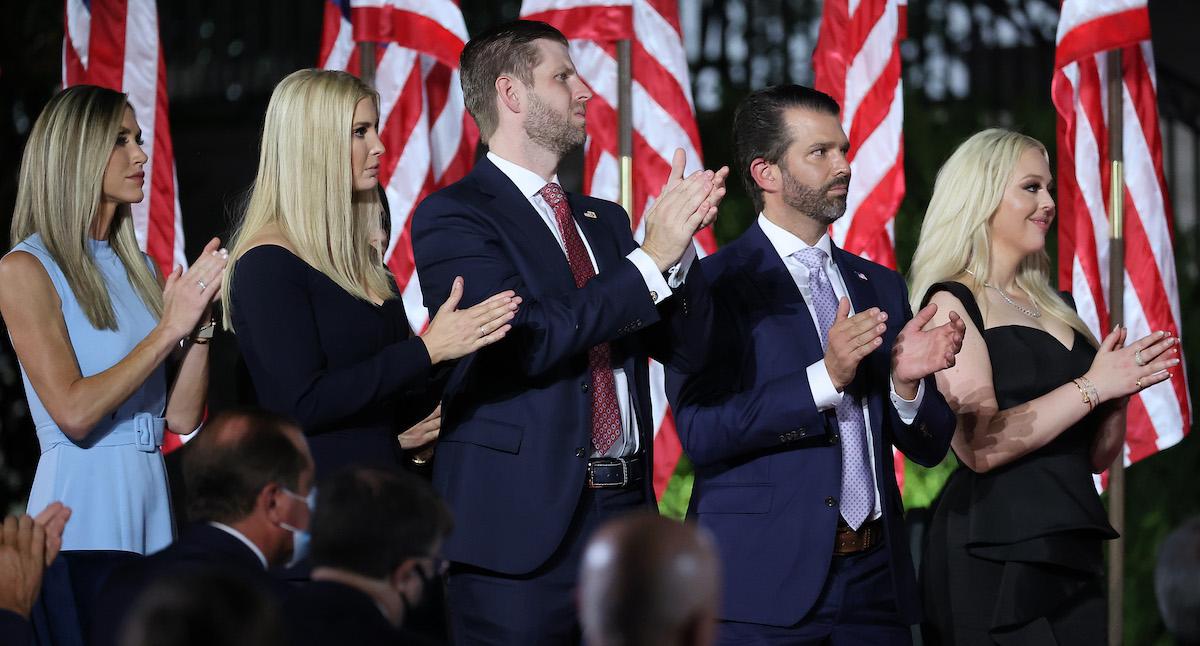 Article continues below advertisement
Before we delve too deeply into whether Tiffany has undergone cosmetic surgery, let's do a quick review of Donald Trump's family tree. His oldest three children, Ivanka, Don Jr., and Eric, are all relatively close in age and share the same mother, Ivana Trump.
Trump went on to impregnate his mistress, Marla Maples, divorce his wife of 14 years, marry Marla, and then welcome a daughter named Tiffany in 1993.
Sure, the POTUS's relationship with Marla was short-lived and she essentially raised Tiffany as a single mom. But whenever Trump is on the campaign trail, Tiffany never fails to reappear from her relatively private life — and with her, there's a renewed interest in Trump's elusive daughter.
Article continues below advertisement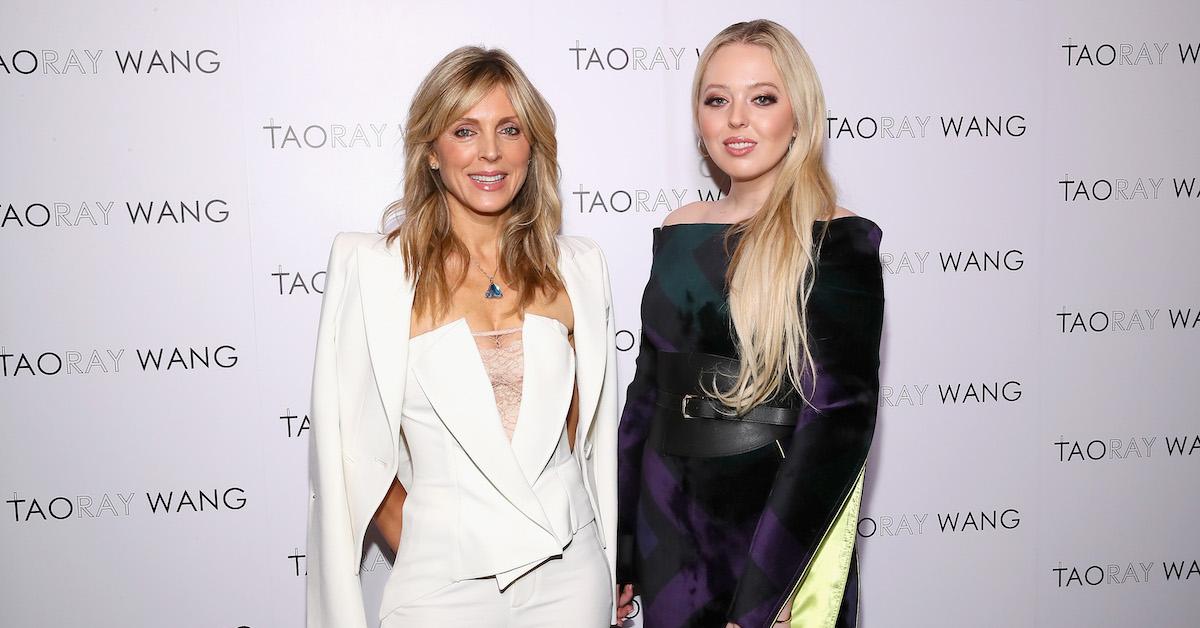 Did Tiffany Trump have plastic surgery?
Tiffany hasn't publicly commented about having plastic surgery. However, Jennifer Leebow, an advanced registered nurse practitioner in aesthetic dermatology at Skin Theory Studios, shared exclusively with Distractify her observations concerning what procedures she believes Tiffany might have had. Leebow has not directly treated Tiffany — but she suspects Trump's daughter has had various Botox injections.
Article continues below advertisement
"She may have had dermal filler dissolved from her lip body," Leebow told Distractify via email. "It appears she has reduced her gummy smile with Neurotoxin (most commonly known as Botox) as well as lifting the top lip with a specific technique known as a 'lip flip.'"
Article continues below advertisement
Leebow continued, "When used alone, or in combination with fillers, Botox gives lips a subtle pout-magnification by flipping out the lip line, rolling the lip gently outward, and giving the appearance of a fuller, sexier pout. Her elevated brow also appears to be maintained with neurotoxin such as Botox or Juvea."
Again, Leebow hasn't directly treated Tiffany Trump — but her insights into the cosmetic procedures it appears the first daughter has undergone are intriguing for those who have wondered whether Tiffany has had plastic surgery.
Article continues below advertisement
Tiffany Trump graduated from law school in May 2020.
Tiffany was among the lineup of speakers during the 2020 Republican National Convention. As she spoke onstage, Trump's daughter attempted to find common ground with her father's supporters by bringing up a common "struggle" — having recently graduated from Georgetown University Law Center.
Article continues below advertisement
"Like so many students across the world, I graduated from law school during the pandemic. Our generation is unified in facing the future in uncertain times — and many of us are considering what kind of country we want to live in," she said to the crowd. "As a recent graduate, I can relate to so many of you who might be looking for a job. My father built a thriving economy once, and believe me, he will do it again."
Politics — and Botox injections — aside, we wish Tiffany the best as she embarks on this next phase of her life after having graduated from law school.