Does Lara Trump Have Children With Eric Trump? Learn All About Their Family
Does Lara Trump have children with Eric Trump? Learn all about the POTUS's daughter-in-law, who has been active in both of his presidential campaigns.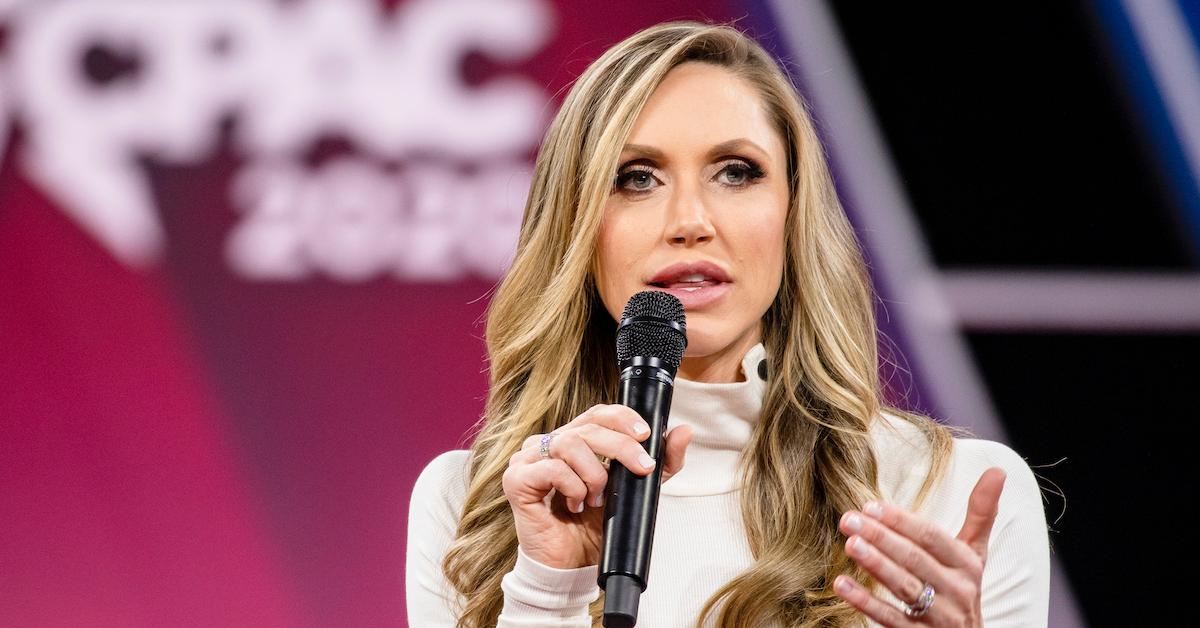 Let's be honest: Aside from Ivanka, Don Jr., and Barron, Donald Trump's other two children aren't in the spotlight nearly as much. With Election Day drawing near, it's a wise bet that we'll be seeing more and more of the POTUS's family members making public appearances on the campaign trail — including his daughter-in-law, Lara Trump. But does Lara Trump have children?
Article continues below advertisement
You might know that Lara is a former producer for Inside Edition. Once her father-in-law was elected president, however, she became an online producer and fundraiser for Trump. Lara also appears on camera for the Real News Update reports, which are produced by Trump Productions, and she's a senior consultant to Brad Parscale for Trump's 2020 campaign.
Her private life, however, is a bit more of a mystery. Join us as we take a closer look at Lara and Eric Trump's family.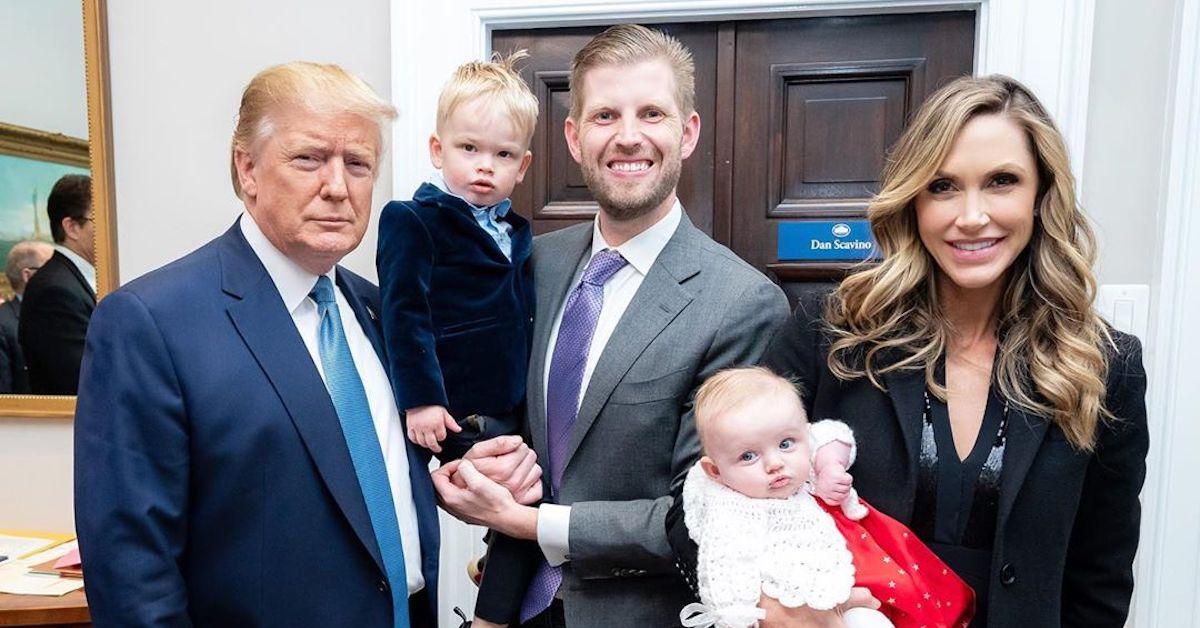 Article continues below advertisement
Lara and Eric Trump have two children together.
Eric Trump and Lara Yunaska dated for six years before tying the knot in November 2014 at Donald's Mar-a-Lago estate in Palm Beach, Fla.
In September 2017, Lara and Eric welcomed their first child, a son they named Eric "Luke" Trump. They went on to have a daughter, Carolina Dorothy Trump, in August 2019.
Article continues below advertisement
Although Carolina and little Luke are the children of two public figures — and the grandchildren of the POTUS — based on the photos Lara shares via Instagram, they seem to live fairly typical little kid lives. Well, except they seem to like watching their mom on television. (We're not sure most kids can say that.) "My downstairs fan club," Lara captioned an Instagram photo of her children seemingly entranced by seeing their mom on TV.
Article continues below advertisement
Lara and Eric's children — also like typical, young kids — aren't spectacular at holding still and smiling for group photos, either. (But they're still pretty darn cute anyway.) "Best attempt at a family photo for Independence weekend," their mom captioned a family selfie.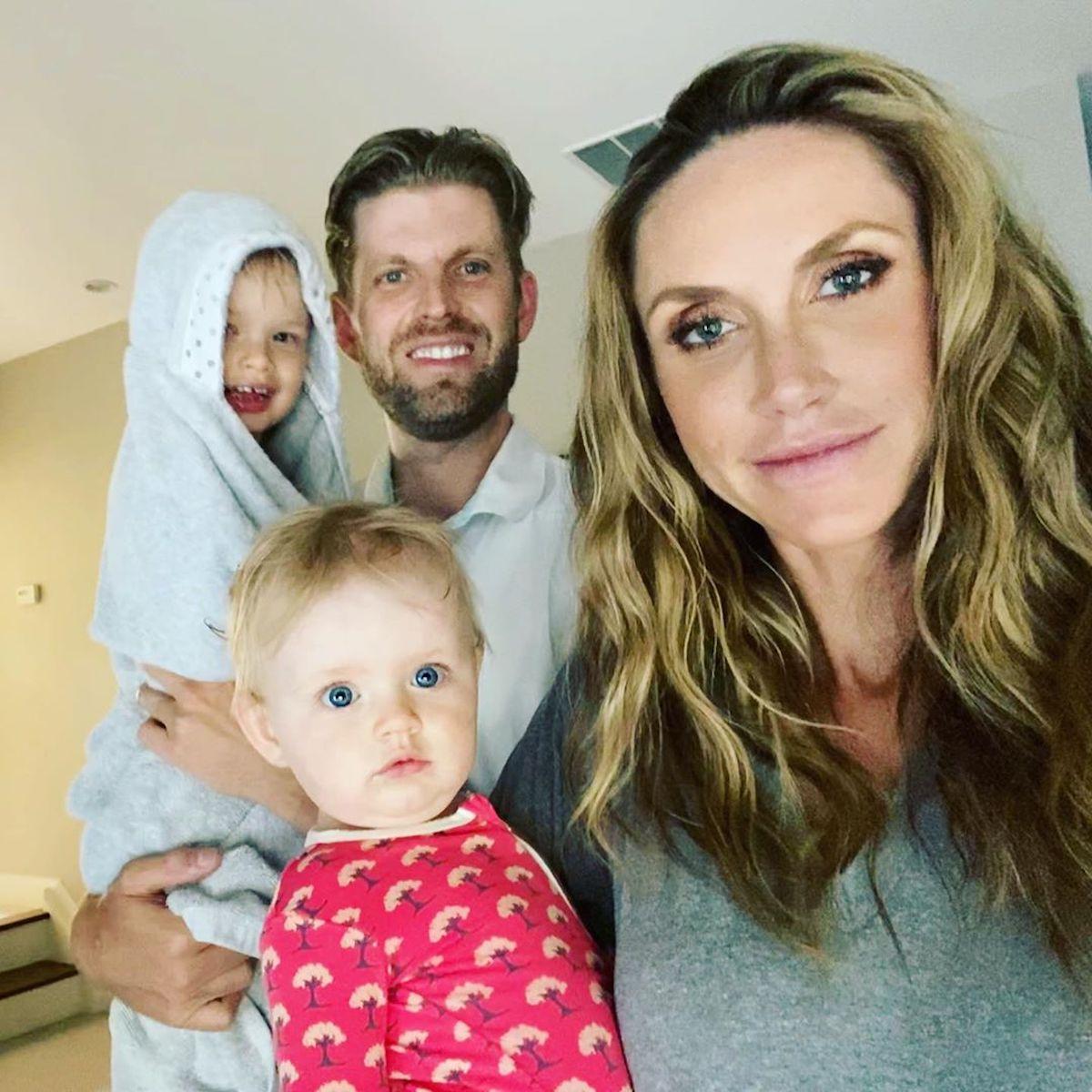 Article continues below advertisement
And no matter which end of the political spectrum you're on, most would agree that Eric's Mother's Day shoutout to Lara via Instagram was seriously sweet.
"Happy Mother's Day to my incredible wife," he wrote alongside a series of photos of Lara. "Luke, Carolina, Charlie and Ben would all be lost without you. Your ability to balance everything in your life, including all of us, is beyond incredible and you amaze me every day. Thanks for taking such great care of us... we love you very much!"
Article continues below advertisement
However, Lara's video of her dog chewing on a toy made to look like Speaker of the House Nancy Pelosi? Maybe not so cute.
In the clip, Lara asks, "Hey Luke, what's the doll called that Ben has?" as the dog had the toy in its mouth. "What's Ben's toy called. What do we call this toy?" she repeated to her young son, who then answered, "Nancy!"
Still, the video makes sense coming from Trump's daughter-in-law — considering Trump and Pelosi often butt heads.
Article continues below advertisement
Ahead of night three of the Republican National Convention — at which Lara was scheduled to speak — Eric's wife described her father-in-law as "a man that loves this country, that loves family, that didn't need to do this job but did it because he loves America," during an interview with ABC11.
Lara continued, "The President often gets characterized as this big, bold, brash guy, and he is that when he needs to be, but there is another side to him that she can highlight and so many of us in the family can highlight and will highlight."