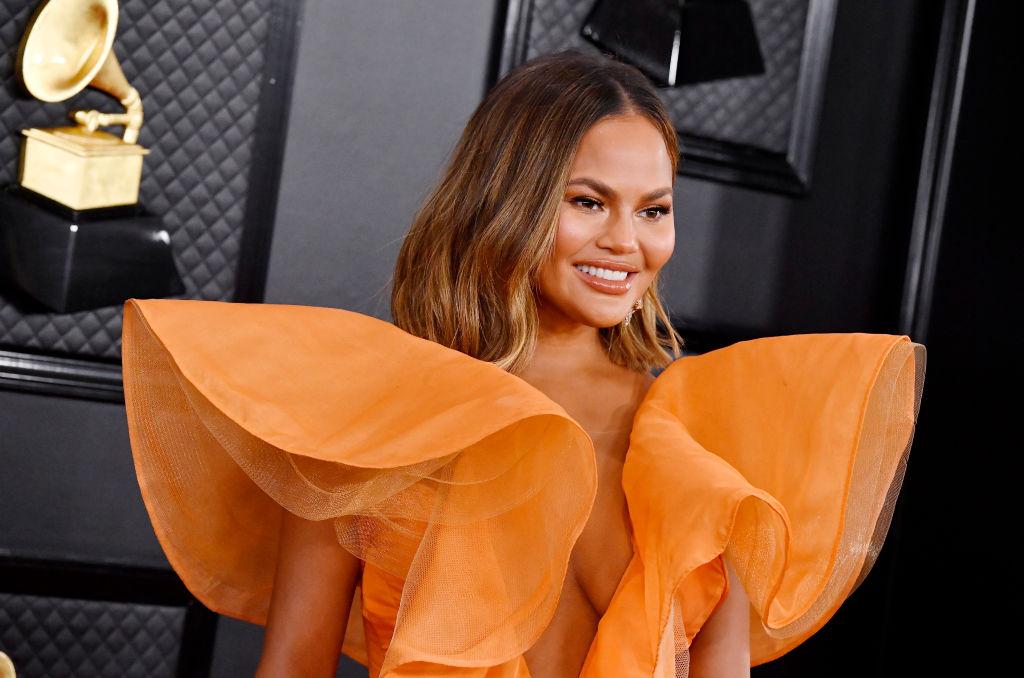 Chrissy Teigen Unabashedly Reveals That Some Parts of Her Face Are "Fake"
In Hollywood, it's common for the general public to speculate about which celebrities have had work done and who is claiming they just "eat right and exercise." It's a tale as old as time for celebrities (mainly female celebrities) to be hit with questions about work they have had done to their bodies and face.
Article continues below advertisement
Most are not willing to divulge that kind of information due to fear of judgment and public ridicule. In a business where age matters (a lot), some women take to these procedures (some full-blown surgery and some non-invasive), in order to stay young looking and relevant and while that is another topic all on its own — we're so happy that there is one celebrity who is trying to remove the shaming that comes with plastic surgery.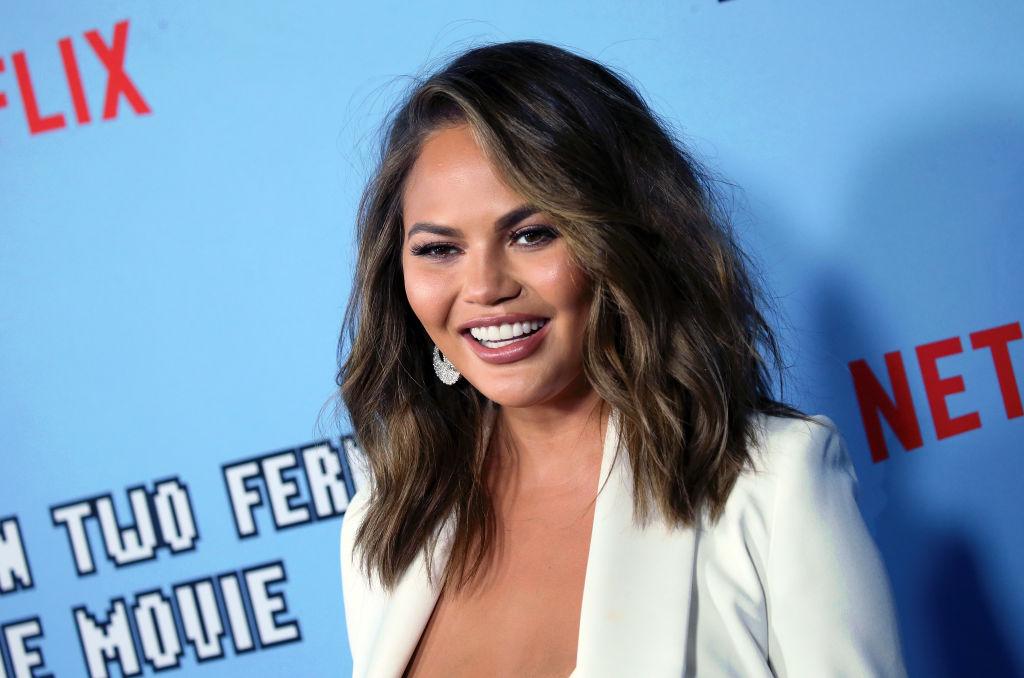 Article continues below advertisement
Model Chrissy Teigen has never been one to shy away from an argument, controversy or opinion. The wife of John Legend and mother of two is always honest and real with her life — whether that's posting hilarious videos of her daughter on Instagram or fighting with Donald Trump on Twitter. She is the real deal. So no one was surprised when she admitted that she has had some plastic surgery, revealing that she has breast implants and also that parts of her face are "fake."
Chrissy had her first plastic surgery procedure when she was just 20 years old.
The 34-year-old didn't mince words in her interview with Glamour UK when detailing her past with plastic surgery. She reflected back on why she decided to get breast implants at just 20 years old. "It was more for a swimsuit thing. I thought, if I'm going to be posing, laid on my back, I want them to be perky!" she explained, "But then you have babies and they fill up with milk and deflate and now I am screwed."
Article continues below advertisement
When asked about whether the decision to get breast implants was due to low self-esteem, Chrissy has a more simple reason. "Honestly, I kept them the same cup size. I just filled them out, so they are rounder and firmer," she explained. "I had a quarter 'teardrop' cup in the bottom and filled out the breast line."
Article continues below advertisement
She also revealed that she'd be okay with removing her implants.
Chrissy revealed that after two kids, the surgery doesn't hold up as it used to and she'd prefer to have the implants removed and have a breast lift. She continued, "I want them out now. If I could do one thing, it would be to have a lift. I think you're supposed to replace [implants] every 10 years. But when you have kids you think about [the risks] of surgery and I think, 'This is not the way I want to die, in boob surgery.'"
Chrissy has also had work done on her forehead, nose, and lips. "Everything about me is fake except my cheeks," she said at an event for her new makeup palette with Becca Cosmetics. "I'm not shy talking about that sort of thing."
Article continues below advertisement
She also revealed that she once has the fat sucked out of her armpits, which we didn't even know was a thing. She said that it made her arm longer. Despite all the work she's had done, she is happy that having children have changed her body naturally. She told Elle Australia, "To be able to see my body afterwards, and of course you get, like, hips. Finally, for the first time, I feel like I have a bit more of a womanly figure."
We think she looks gorgeous no matter what shape or size!