Chrissy Teigen Is Almost as Perfect as Her Banana Bread Recipe
Who is Chrissy Teigen? Everything you need to know from her kids to her banana bread pudding.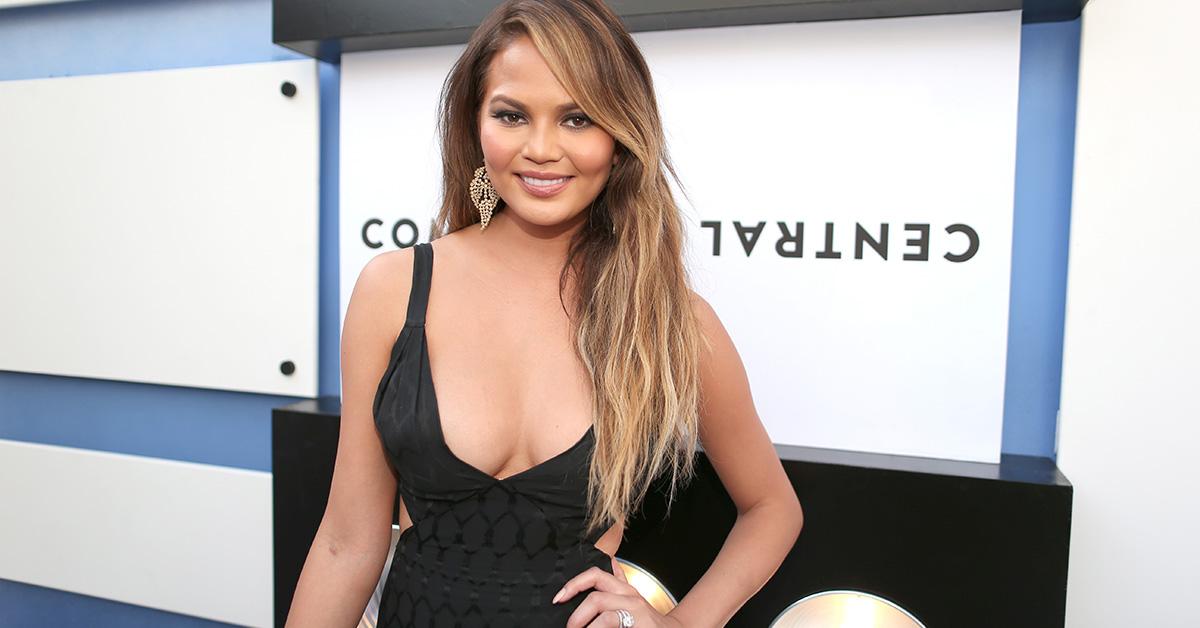 Unless you live under a rock, there is no excuse not to know who the pop culture phenomenon known as Chrissy Teigen is. The model turned cookbook author and Twitter guru has come a long way since landing her first Sports Illustrated cover four years ago.
Article continues below advertisement
Today, the 32-year-old beauty is making headlines for everything from live-tweeting earthquakes to clapping back at mommy shamers on a daily basis. However, despite her transparency on social media, there is still a lot of fun facts about Chrissy that most fans might not know.
Who is Chrissy married to?
Article continues below advertisement
That would be none other than singer John Legend. Chrissy and John met on the set of his "Stereo" music video and she recently revealed she had a jealous meltdown while watching him film his music video for "Green Light."
"I was watching the monitor with all the guys and someone, I can't remember who, said, ooooooo look at that girl with John ooooooooo, so I watched the monitor like a psychotic (tarantula) hawk and in my mind, oh he was in trouble," she tweeted.
Article continues below advertisement
"Keep in mind John and I met on a video. I was that girl! I know how this s--t works!" Ultimately, she chalked up the experience to being an insecure 22-year-old.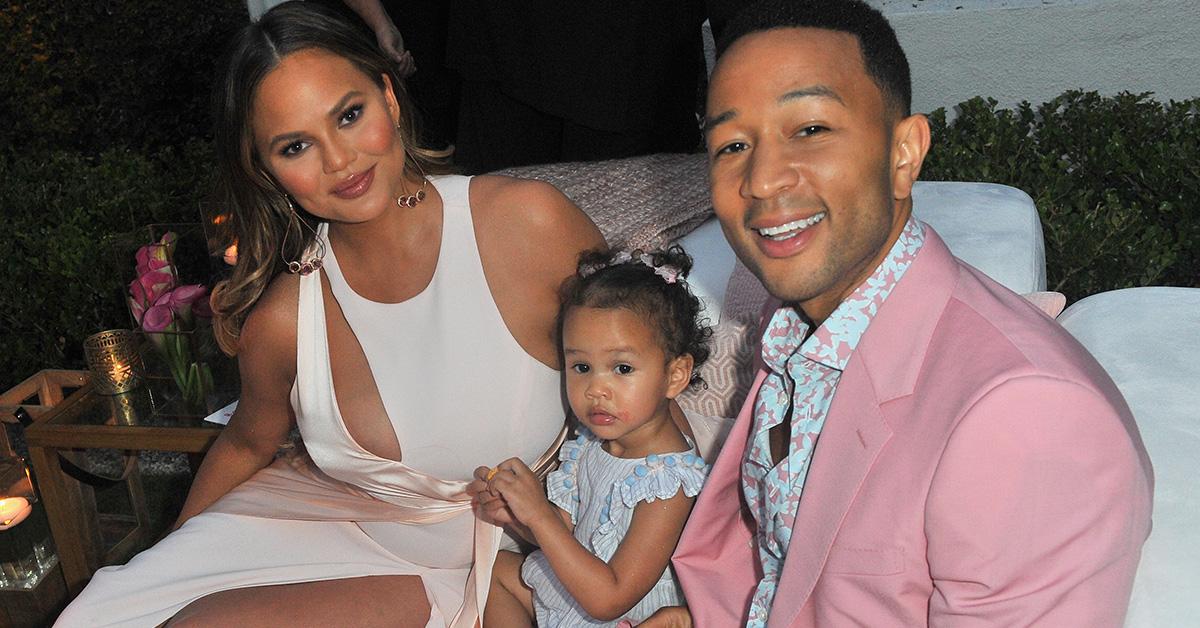 Article continues below advertisement
Fast forward, the couple, who tied the knot in 2013, are the proud parents to daughter Luna, 2, and two-month-old son Miles Stephens. And we love that Chrissy does not hesitate to troll her husband with her favorite Arthur memes.
Speaking of Luna Stephens...
Article continues below advertisement
Luna is following in her mom's footsteps when it comes to trolling her famous father. In a recent Instagram post, Luna posed with an Arthur doll, which Chrissy captioned, "Luna and Daddy." However, that is not to say Luna didn't inherit some traits from John.
She recently showed off her harp skills — and TBH, we were impressed.
Article continues below advertisement
Who are Chrissy's parents?
Article continues below advertisement
Meet Vilailuck Teigen and Ron Teigen Sr. If you follow Chrissy on Instagram, you have definitely come across her parents more than once. Her mom actually lives with Chrissy and John! "I'm not getting up and doing all this by myself, she told Yahoo. "My mom lives with us. I have hair and makeup people... I have the utmost respect for mothers and single mothers who go to work and come home and make dinner. I do all these things because I have help."
Her mother is Thai and her father is Norwegian-American, and Vilailuck, who is affectionately known as Pepper, has a pretty impressive social media following herself.
Article continues below advertisement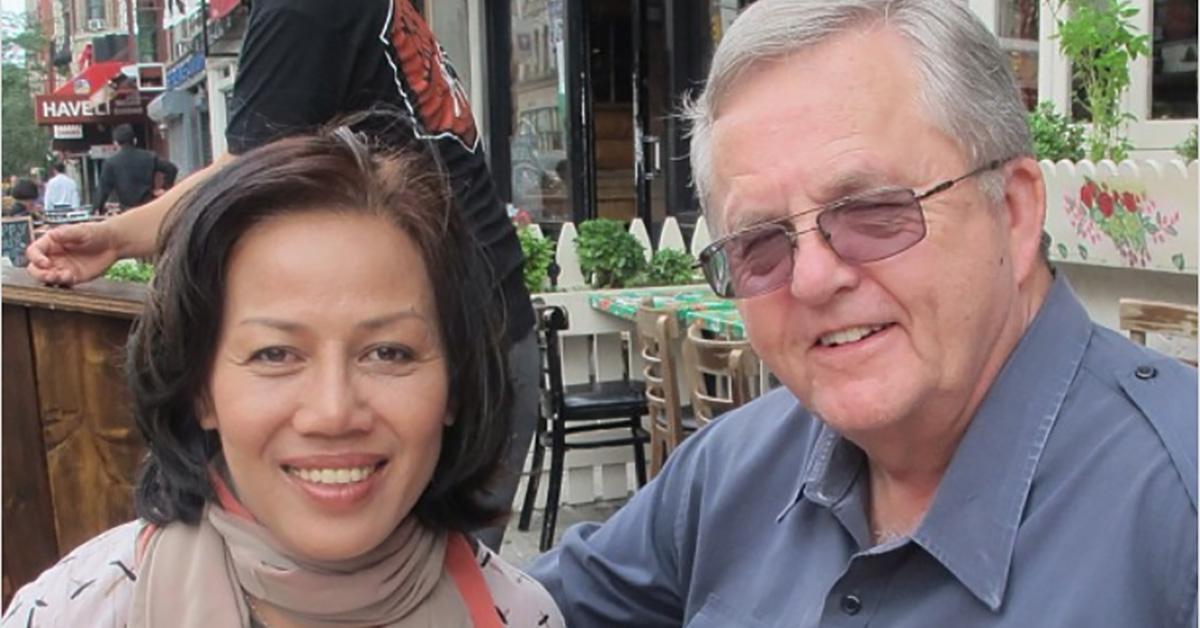 Despite Chrissy's shenanigans on- and offline, her parents have always been supportive. "My dad tried to wrangle me in when I was younger, but there are things I do now that I'm sure they could easily be like, 'Chrissy, we don't approve of this,'" she told People. "But they've always been very supportive of how crazy and kooky I am!"
Article continues below advertisement
She has a sister, too!
Chrissy also has a half-sister named Tina, who has also made a few cameos on her social media accounts. Remember that one time Tina attempted to cook rice while high? We do, and Cher was definitely all of us when she tweeted, "I wanna be friends with your sister," to Chrissy in response.
Article continues below advertisement
What is Chrissy's net worth?
Article continues below advertisement
According to CelebrityNetWorth, her husband John's net worth is estimated at $40 million. However, Chrissy is not too far behind, with an estimated net worth of $13.5 million herself. So how does she make her money? While her Twitter is definitely a goldmine, Chrissy has several impressive jobs on her resume.
She is currently the host of Lip Sync Battle alongside LL Cool J, and her modeling career is still going strong. Plus, let's not forget about her New York Times-bestselling cookbook, Cravings.
Article continues below advertisement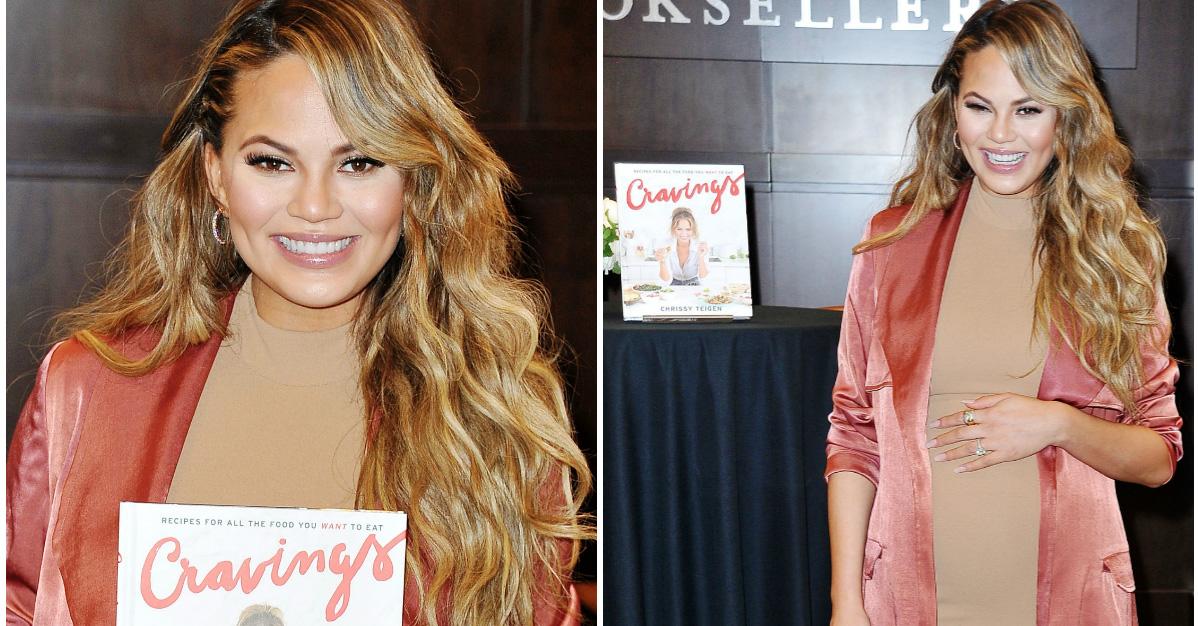 She also has a makeup line with Becca Cosmetics, NBD.
Article continues below advertisement
Did we mention her cookbook was one of the top-selling cookbooks of 2016?
What started out as a food blog called So Delushious! — with step-by-step instructions on how to make her famous "man pleasing sex eggs" — became a culinary hit. Chrissy sold over 270,000 copies (and counting) of the cookbook and has plans to follow it up with even more recipes in Hungry for More. We can't wait.
Article continues below advertisement
Back to Chrissy's Twitter...
Article continues below advertisement
While Chrissy's tweets have landed her in a Twitter feud (or two, or three), she has no plans to give it up anytime soon. "It stops people from coming at me. If you share everything and make fun of yourself, then other people won't make the joke, because you've already made it," she explained to InStyle. Just don't take her beauty advice.
Bonus: her famous Banana Bread recipe.
Article continues below advertisement
More from Distractify: