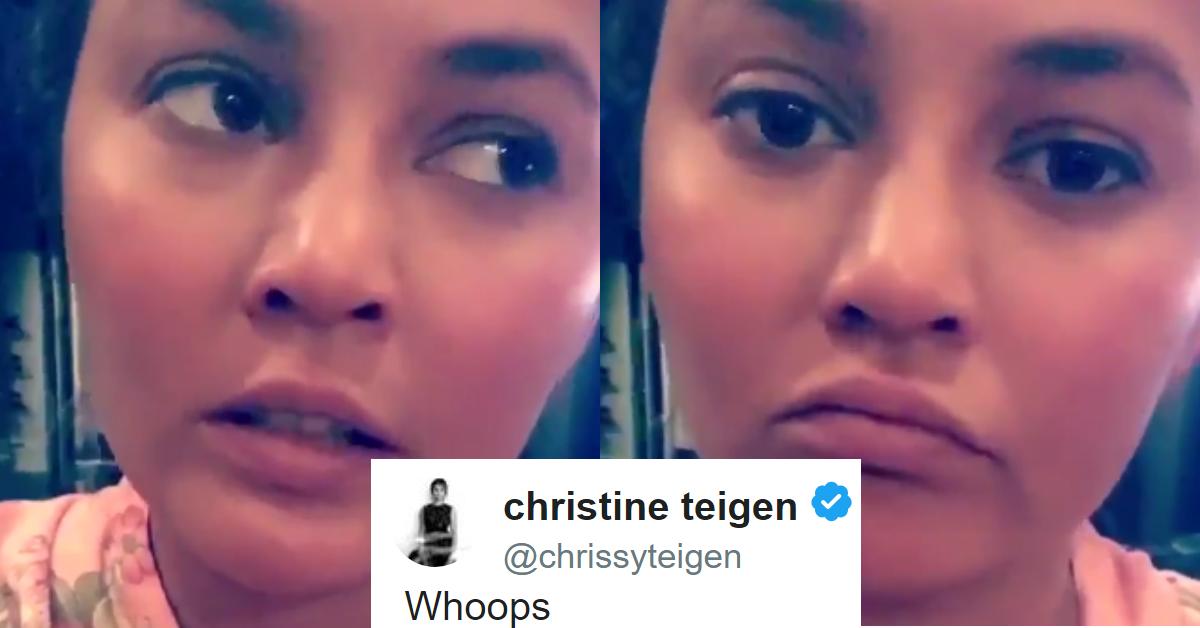 After Accidental Snapchat Nip Slip, Chrissy Teigen Offers Apology--For Having Nipples
By Mustafa Gatollari
She's also very real and open about her body (stretch marks and all) so it only makes sense that she'd post a snapchat video of herself while getting a spray tan.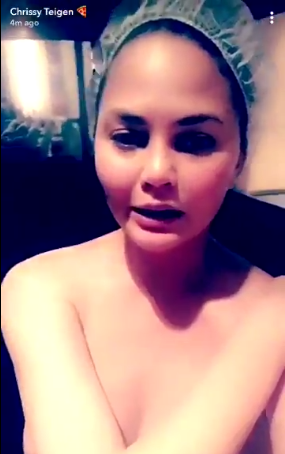 Unbeknownst to Teigen, however, was that one of her nipples made an appearance in the video. Now if you're an alien reading this somewhere that's light years away from earth, or maybe you're hiding out on this miserable planet (accept my apologies on behalf of this entire race) you can show every part of a woman's chest except her nipple, in many parts of our world. You can literally put a piece of tape over a breast and that's fine. But once that nipple is shown, that's when you've committed a very serious faux pas. I know, it makes zero sense, but you're going to find out that a lot of things us humans do aren't exactly rooted in logic.
One that her fans alerted her to while she was out to dinner with her musical genius husband, John Legend.
Thankfully, Teigen's assistant discovered the nip-slip on her boss' Snapchat story and deleted it before too many prying eyes caught wind of the nip-slip. Chrissy posted a screenshot of their text message conversation.
Along with this succinct tweet.
But as a great man (and one of my best friends) tells me constantly, your reaction to something matters more than anything. And Teigen's reactions are pretty damn great. Like this "apology" video she sent to everyone who saw her nipples.
That's right, she took the whole thing in stride by hilariously apologizing for having them. And that, ladies and gentleman, is just another instance of Chrissy Teigen being the best.