"I'm in Tears" — Woman Stays in Corn Maze After It Closes, Instantly Regrets It
A woman posted a montage of the hair-raising experience she endured after she stayed in a corn maze after it closed.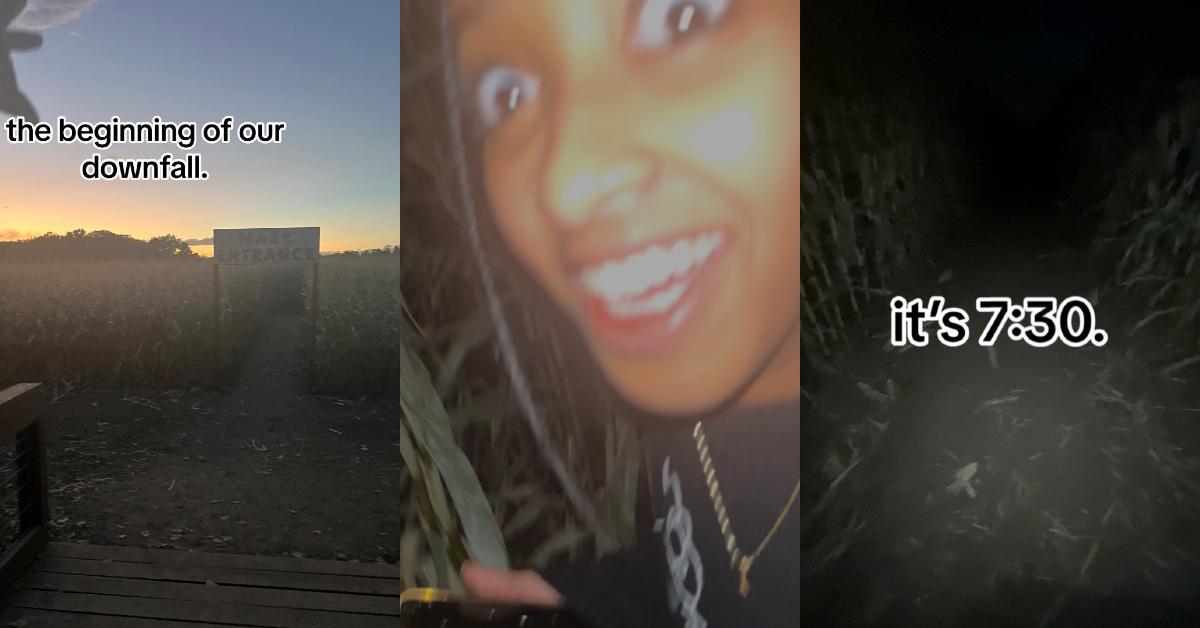 Article continues below advertisement
She cautions against anyone else following her lead, it seems, as she penned in a text overlay of the clip: "why you should never sneak into a corn maze an hour after it closes," followed by a crying emoji.
The first image in her slideshow seems innocuous enough: the TikToker shares a selfie that she took of herself in a webcam on her laptop and it looks like she jumps right into the action in the second slide.
Article continues below advertisement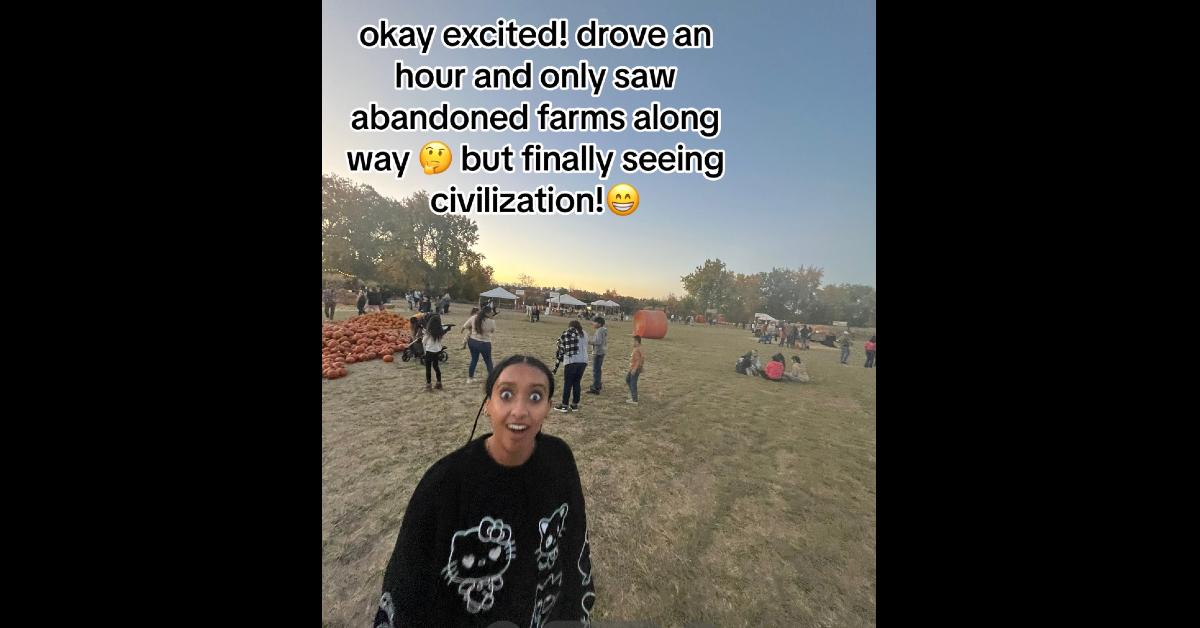 "okay excited! drove an hour and only saw abandoned farms along way but finally seeing civilization!" she says, snapping a photo of herself wide-eyed staring into the camera at what appears to be farmland and an assortment of pumpkins gathered on the ground with other visitors walking about behind her.
Article continues below advertisement
She adds in a caption for the clip that there "are no black ppl in sight tho" and the next photo she shares gets very, very ominous: "the beginning of our downfall," she writes over a photo that depicts the entrance to the corn maze.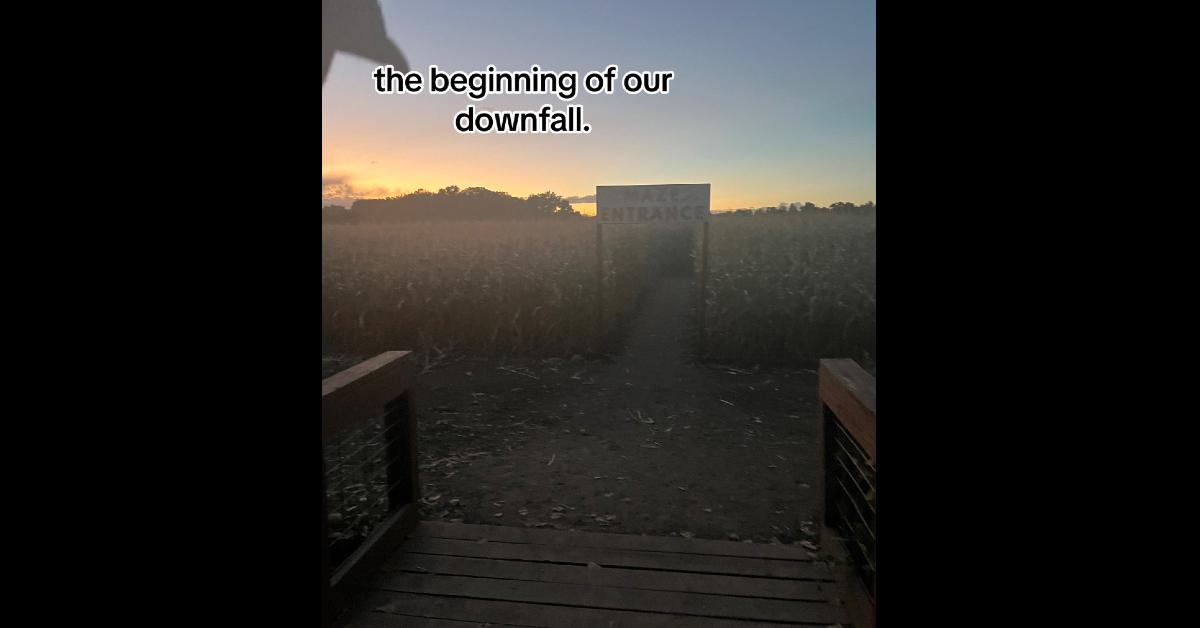 Article continues below advertisement
At first, it seemed like her and her friends were having a good time in the maze, even sharing a picture of her smiling into the camera: "we actually thought it was actually very dark atp. how cute....if only we'd known."
The next picture shows a portion of her face walking amidst the cornfield: the night is dark and the picture is blurred. The TikToker is moving in a hurry: "it's only 6:50, place closes at 7, we'll make it if we speed walk!"
They didn't make it.
Article continues below advertisement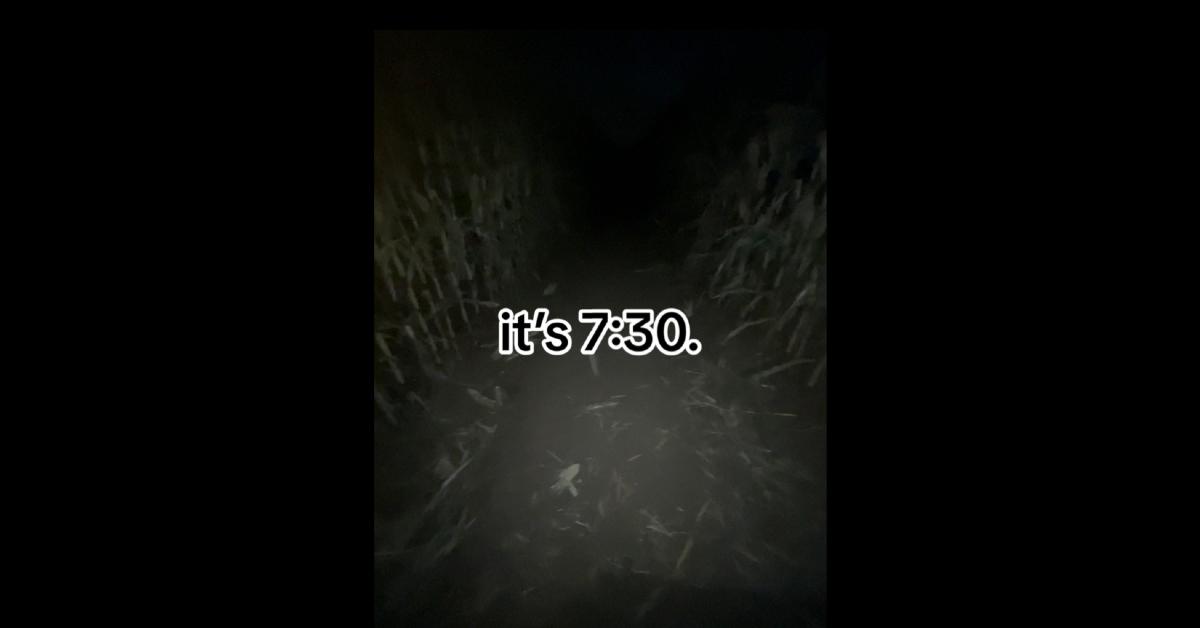 "it's 7:30" the next picture shows. The sky is pitch black. The only thing that stands before her is a dirt ground, darkness, and a cornfield.
All wasn't lost, however, as the TikToker and their companion found another couple trapped in the maze as well.
Article continues below advertisement
In their next photo they share a picture of what looks like a man and a woman and an overlay reads: "Praise we found 2 couples here" but it looks like she also came across someone else that she wasn't really a fan of: someone who joked that because her and her companion "were black and in the back" that they were going to "die first."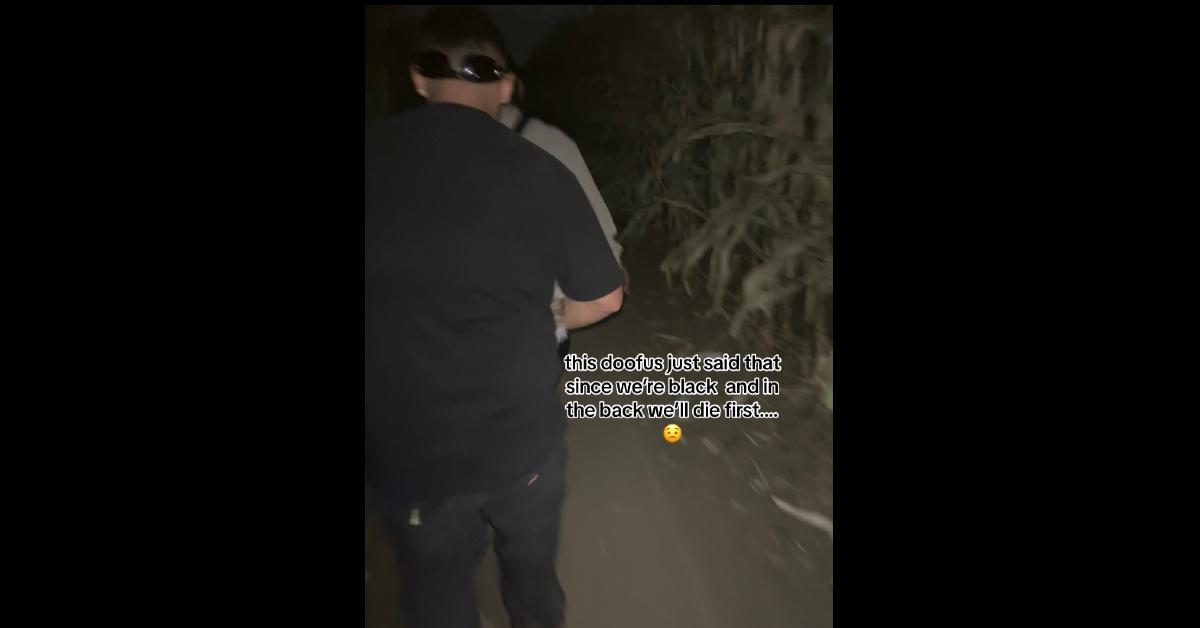 Article continues below advertisement
Disaster strikes the further they go into the maze, however: her and her companion appear to have lost the new travel companions they made as the the following pictures feature more blurred imagery and a text overlay asking: "where did they go????"
There was a silver lining, however: @feyesak managed to find a checkpoint in the maze, however, the sign indicated that she was less than halfway from the maze's exit.
Article continues below advertisement
Her following picture shows what would be a terrifying photo given the circumstances: a shock of red light in the distance: "WHAT is THAT" she asks.
Thankfully, it doesn't seem that anything came of the horrifying red lights, however, as the TikToker managed to find the final checkpoint after an additional 30 minutes.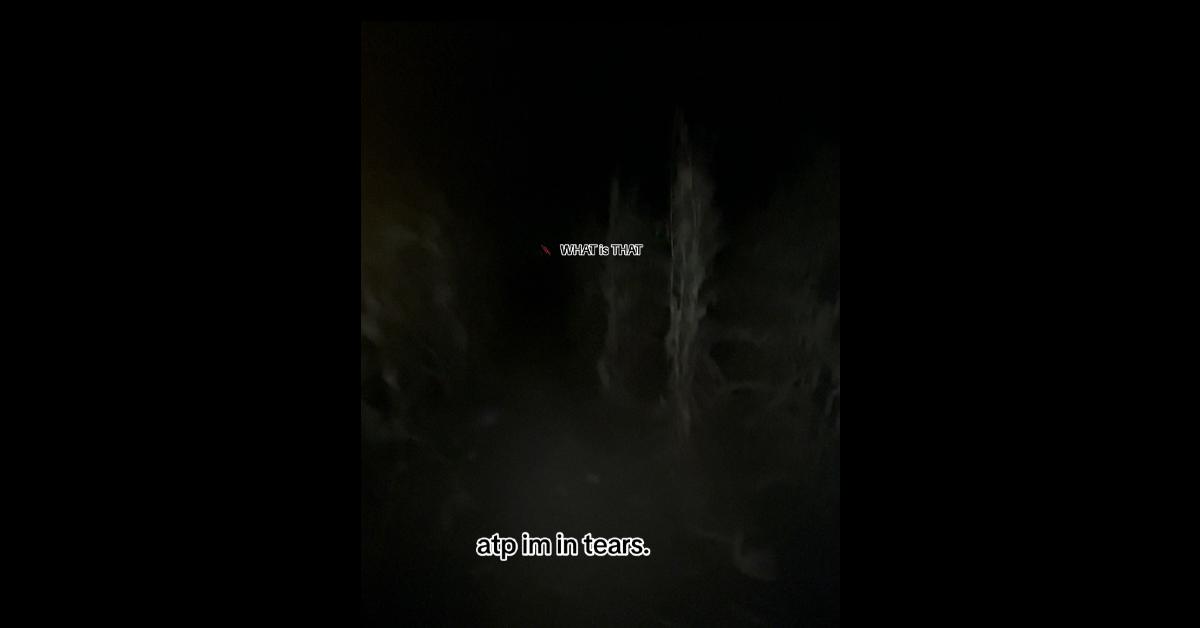 Article continues below advertisement
The next photo showed sweet, sweet victory: they escaped the corn maze and didn't leave empty handed: she snapped a photo of her grabbing "pumpkins for emotional damage" that the "place caused" her and her companion.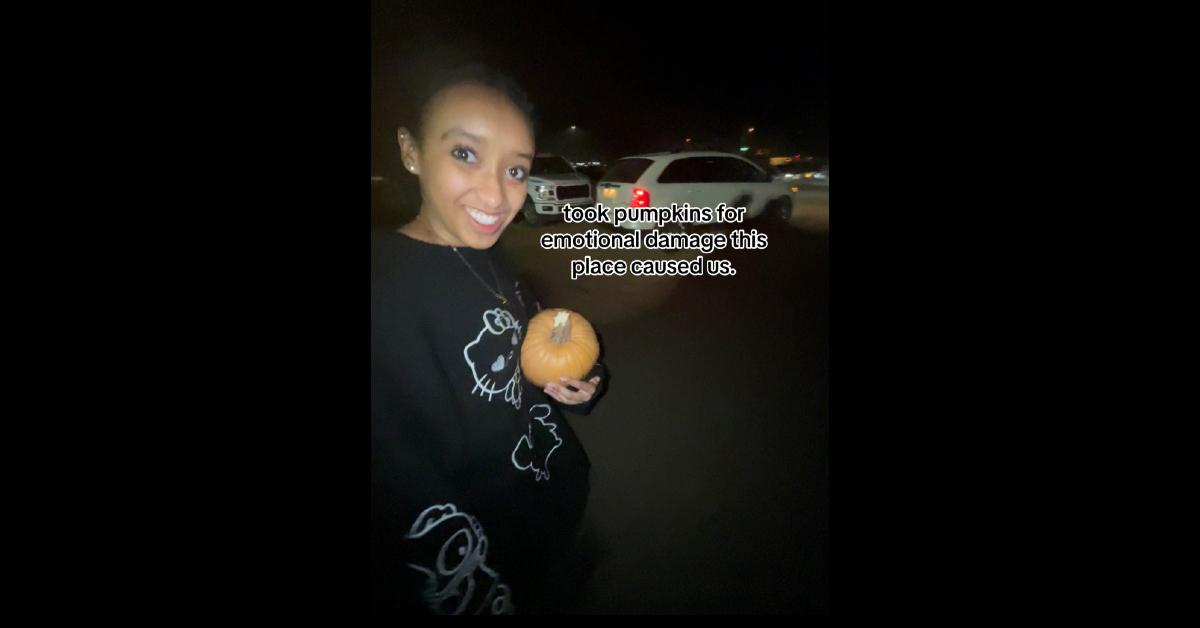 The final image in the slideshow showed an overhead view of the corn maze and how massive it was, something that @feyesak didn't appear to have been prepared for: "searched this place up after I got home... WAS IT TRULY THIS BIG I'M CRYING"