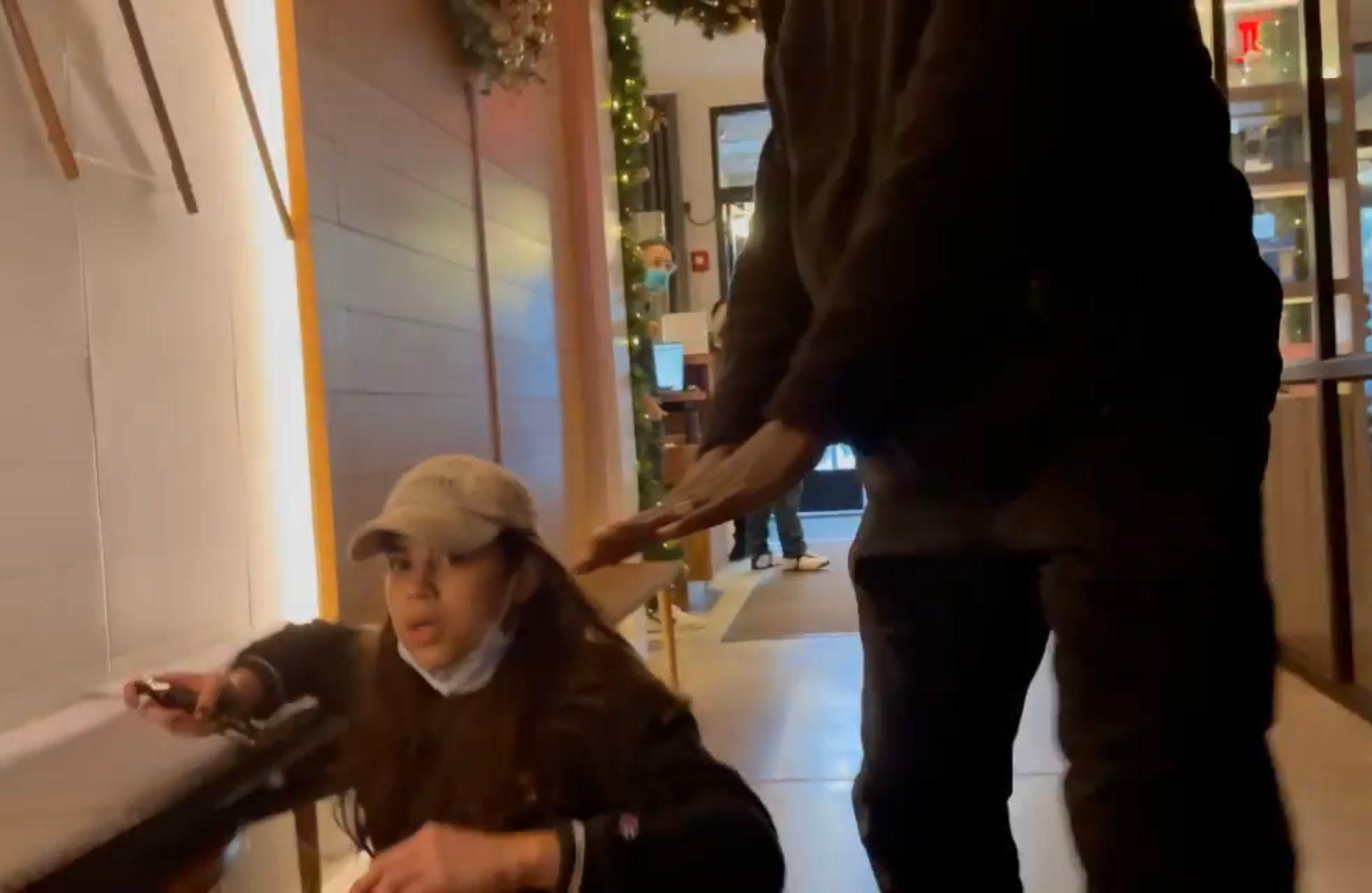 Soho "Karen" Identified — Miya Ponsetto Arrested for Attacking Keyon Harrold's Son
A viral video is making rounds, showing an unnamed white woman at the Arlo Hotel in SoHo, Manhattan accusing a Black teenager of stealing her phone. The incident happened between the woman and jazz musician Keyon Harrold's son, who she repeatedly claimed took her iPhone, despite not being a current guest at the hotel.
Despite the clear video evidence, the identity of this SoHo Karen has been hard to uncover, with one Instagrammer being falsely identified already.
Article continues below advertisement
A viral video shows a woman trying to tackle a teenager she accused of stealing her phone.
In a video shared by the Grammy-winning trumpet player, a woman claims Keyon's son has stolen her phone. Keyon and his 14-year-old son were staying at the Arlo Hotel in SoHo when they were approached by the woman, who immediately said Keyon Jr. had stolen her phone.
The hotel manager then asks Keyon Jr. if the woman can see his phone, which Keyon said was evidence of him taking the woman's side.
After Keyon continued to deny the woman access to his son's phone, she lunged at him.
Article continues below advertisement
In an Instagram post about the incident, Keyon says he had to protect his son from this woman for more than five minutes while the hotel manager "empowered her."
"Now think about the trauma that my son now has to carry, only coming downstairs to have Box Day brunch with his dad," he wrote.
The woman's phone was then returned to her by an Uber driver minutes later, according to Daily Mail, though Keyon said he did not receive an apology from either party.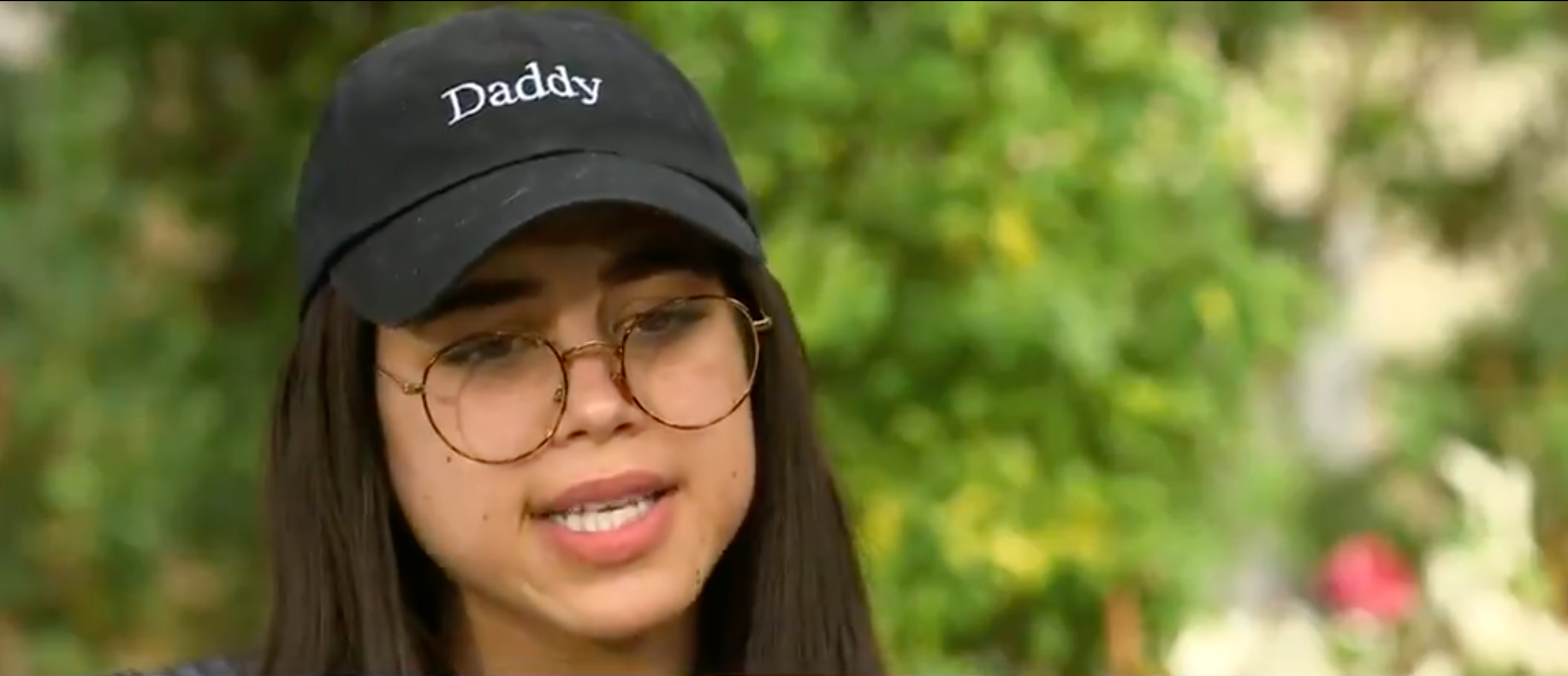 Article continues below advertisement
The "Karen" in the video has been arrested.
For a brief moment after the video went viral, many believed a particular Staten Island nurse was the woman making the accusation.
A nurse named Cassandra claims she had the video sent to her multiple times following its posting, with many attempting to call her out, assuming her to be the then-unnamed assailant.
Cassandra put out a story clarifying that she was not the woman in the video, asking other users to stop harassing her over the misidentification.
"I've been tagged all morning in this video and this is not me," she wrote in an Instagram story post, according to the Daily Mail. "It's not OK to be falsely accused on social media, and I wouldn't want that happening to anyone. @KenyonHarrold I hope you find [truly] who this person is because what she did is disgusting and this hotel should be held accountable."
Article continues below advertisement
NYPD eventually successfully identified the woman as 22-year-old Miya Ponsetto. She was arrested outside her home in Ventura County, Calif. According to USA Today, she initially resisted arrest, refusing to stop for officers and needing to be forcibly removed from her vehicle.
Shortly before her arrest, Miya gave an interview on CBS This Morning with Gayle King, in which she defended her actions and accused Keyon Sr. of having "slammed me to the ground and pulled my hair."
Gayle questioned whether Miya was questioning everyone in the lobby or why she felt the need to attack Keyon Jr.
"How would you feel if you were alone in New York, going to spend time with your family during the holidays, and you lose the one thing that gets stolen from you that has all the access to the only way you're able to get back home?" Miya replied.
Miya is currently being held in Ventura County jail without bail.