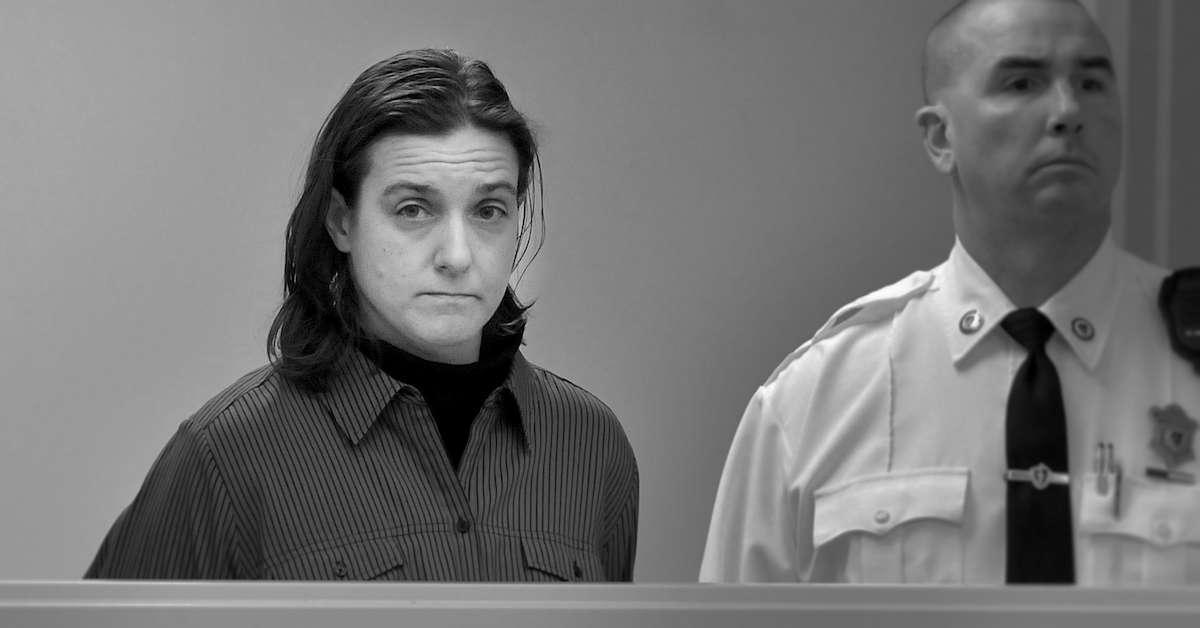 'How to Fix a Drug Scandal' Focuses on Sonja Farak, a Drug-Stealing Lab Chemist
Netflix has been supplying true crime fanatics with a slew of new documentaries, from The Trials of Gabriel Fernandez to White Boy. But one of their latest true crime releases, How to Fix a Drug Scandal, isn't something you'll want to miss — it details the true story of Sonja Farak, a former lab chemist in Amherst, Mass., who was convicted of stealing drugs from the lab where she worked.
Article continues below advertisement
If you aren't already familiar with Sonja Farak's case, however, stay tuned for everything you need to know regarding the chemist who became addicted to the drugs she was supposed to be testing — her backstory is seriously wild.
Article continues below advertisement
Sonja Farak had been troubled since childhood.
From a young age, Farak suffered from acute depression, according to Rolling Stone. Apparently, she had attempted to take her own life as a teenager, and while enrolled at Worcester Polytechnic Institute for college, she was hospitalized. Despite the circumstances, however, she ended up graduating, and eventually found employment at the Amherst crime lab of the Massachusetts State Police.
After finding a job, Farak ended up marrying a woman whom she had met in her 20s. Their marriage, however, was an unhappy one. Sonja's wife suffered from her own mental health struggles, and despite the stability Farak thought she'd found, she felt like a stranger in her own body. She contemplated suicide, once again, but instead, turned to the drugs she was testing at work.
Article continues below advertisement
Sonja Farak stole drugs from the lab for eight full years.
One of Sonja's diary entries from December 2011 detailed her escapades of "[trying] to resist using [drugs] at work, but [she] ended up failing," according to The Washington Post. This happened after someone was brought in for selling heroine. From there, she went on to smoke crack in the bathrooms at work, and eventually, took some LSD that was taken in, which forced her to leave work.
Article continues below advertisement
About a year after these diary entries were written in 2012, Farak was caught in the act. That was when officials discovered she had been stealing and using drugs that were supposed to be tested in the lab since 2004. She was convicted and sent to prison, where she spent over 5.5 years. It's unclear as to what she's doing now, but hopefully, she's getting the rehabilitation she needs.
Article continues below advertisement
Needless to say, 'How to Fix a Drug Scandal' is going to make for an interesting Netflix series.
How to Fix a Drug Scandal is a four-part series that delves into Sonja's infamous case. The mastermind behind the docu-series is Erin Lee Carr, whom you may recognize from Thought Crimes: The Case of the Cannibal Cop, Mommy Dead and Dearest, I Love You, Now Die: The Commonwealth vs. Michelle Carter, and At the Heart of Gold: Inside the USA Gymnastics Scandal.
Sonja Farak's story is simultaneously heartbreaking yet truly mind-blowing, and we're excited to see what Erin Lee Carr does with it.
Catch the premiere of How to Fix a Drug Scandal on Netflix as of April 1.