Sophia Loren's Family Is Certified Hollywood Royalty
Who is part of Sophia Loren's family tree? The Golden Age actress was married to a big Hollywood exec, and her daughter-in-law is an actress.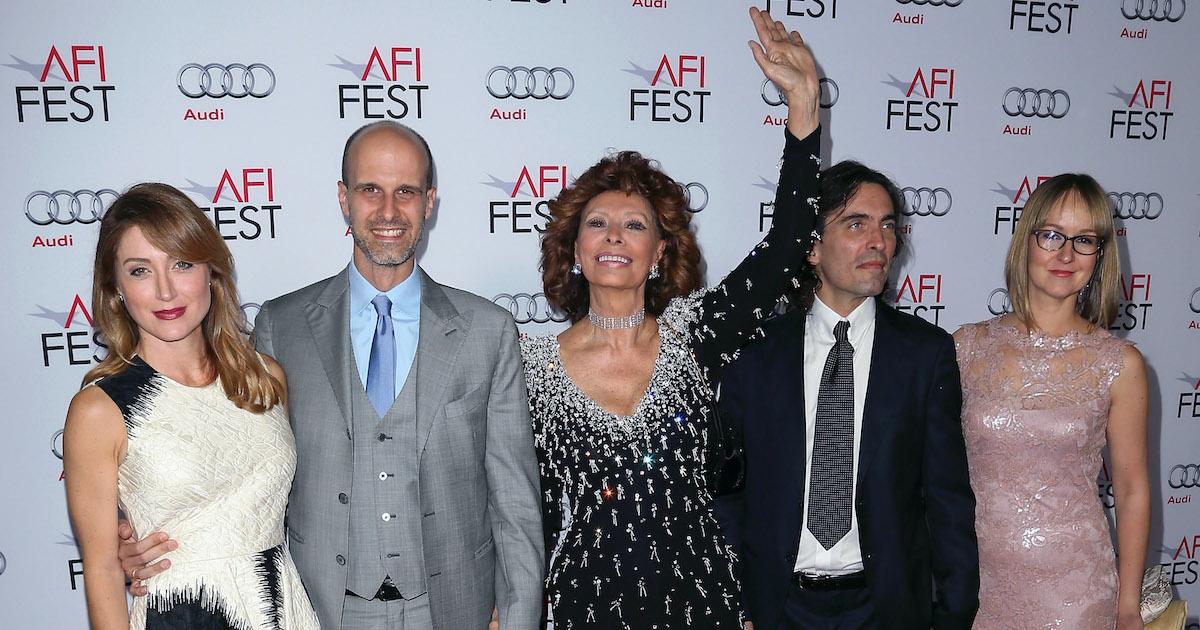 Throughout the latter part of Hollywood's Golden Age in the '50s and '60s, Sophia Loren was one of the most in-demand screen actresses. She is best known for her roles in Two Women (1961), The Fall of the Roman Empire (1964), and Marriage Italian-Style (1964) — and for the iconic photo of her seemingly giving side-eye to Jayne Mansfield at a 1957 dinner party.
Article continues below advertisement
Her career has spanned decades, and four years after her last TV credit, the Italian actress is returning to the screen for the Netflix film The Life Ahead.
In addition to acting in some of the Hollywood's most critically acclaimed works, Sophia was married to a top film producer.
Keep reading for a detailed look at Sophia Loren's family tree.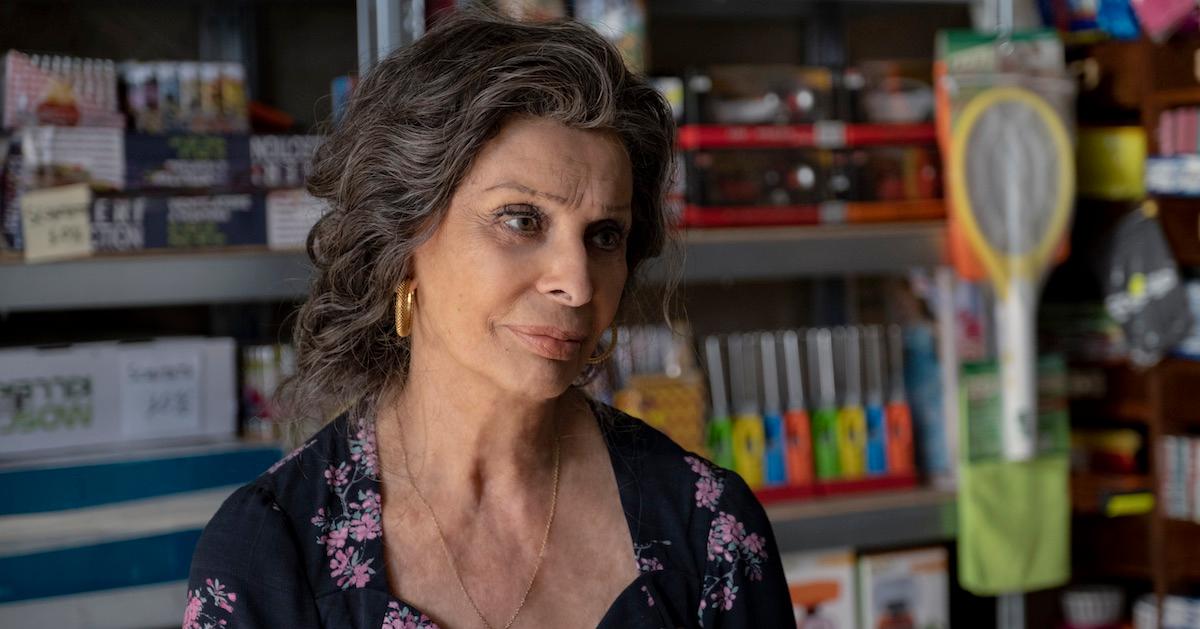 Article continues below advertisement
Who was Sophia Loren's husband?
The screen legend has been married twice, but to the same man. She first wed Italian film producer Carlo Ponti in 1957, but their marriage was annulled five years later. Carlo had previously been married to Giuliana Fiastri, but they got divorced in the same year that he first swapped vows with Sophia.
Because divorce was still illegal in Italy at the time, Carlo obtained his divorce in Mexico. But, he was told that he would be charged with bigamy if he were to return to Italy.
Carlo and Sophia later denied being married, and they officially received an annulment in 1962.
Sophia, Carlo, and Giuliana moved to France (where divorce was allowed) for citizenship purposes. Carlo's divorce from Giuliana was finalized in France in 1965, and he officially married Sophia again in 1966.
He helped produce many of the films that Sophia starred in, including Boccaccio '70, Yesterday, Today, and Tomorrow, and Marriage Italian-Style.
Article continues below advertisement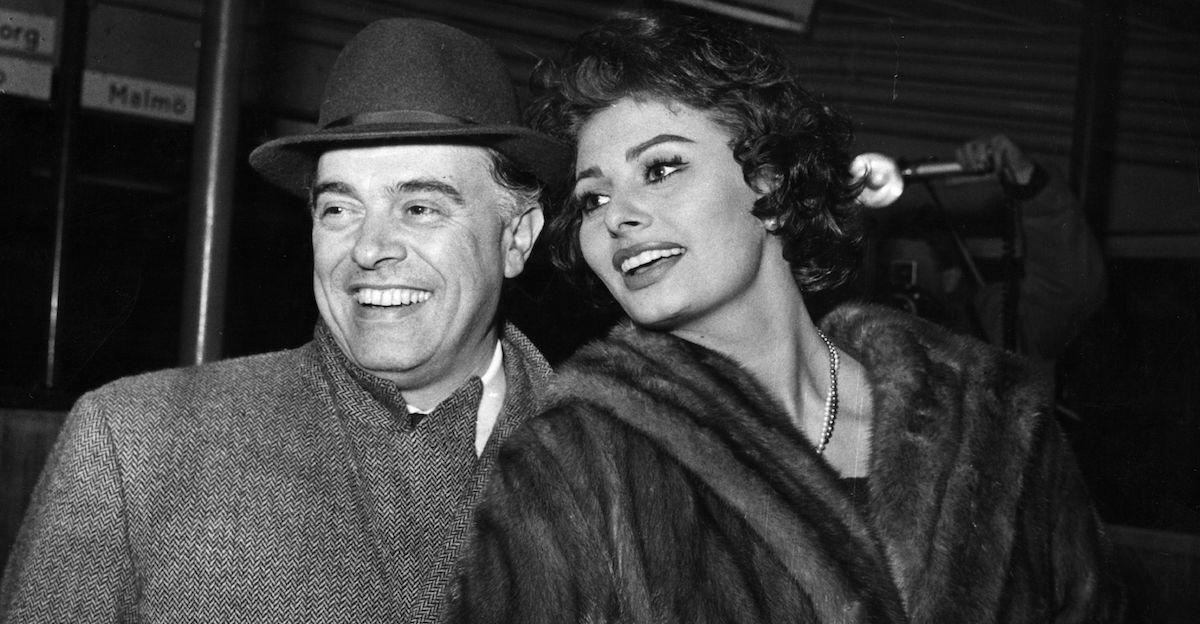 The two were not affected by the infamous Hollywood curse, in which celebrity couples get divorced after a few months or years of marriage. They remained together until Carlo's death in 2007 from pulmonary issues at the age of 94.
Article continues below advertisement
Sophia Loren's children are involved in the arts as well.
During her long marriage to Carlo, Sophia had two sons, Carlo Ponti Jr. (1968) and Edoardo Ponti (1973). Sophia's husband also had two children with Giuliana prior to their divorce.
Carlo Ponti Jr. is an orchestra conductor, and he worked as an associate for the Russian National Orchestra for 18 years.
He also founded the Los Angeles Virtuosi Orchestra. He has been married to Andrea Meszaros since 2004, and the pair. have two children together.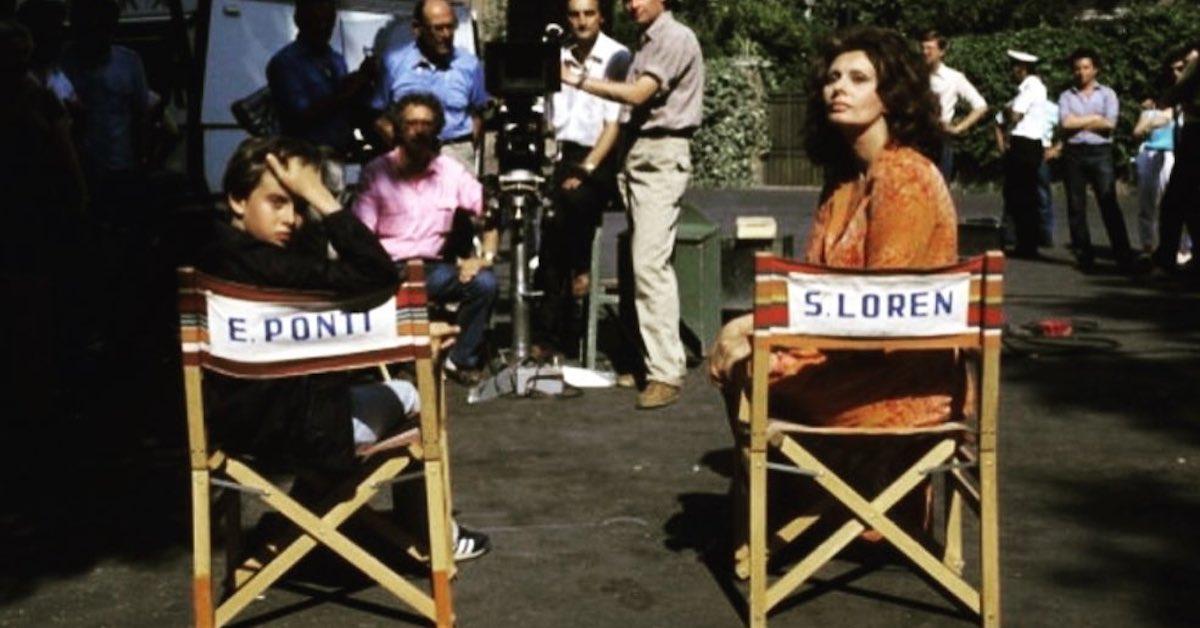 Article continues below advertisement
Sophia's younger son, Edoardo, is a film director — and he worked on The Life Ahead with his mom. He has been married to Rizzoli & Isles and NCIS actress Sasha Alexander since 2007. The couple has a daughter named Lucia together, and a son named Leonardo.
In her 2015 memoir, Yesterday, Today, Tomorrow: My Life, Sophia said that being a mom was the "greatest role of [her] life."
The Life Ahead — which tells the story of a Holocaust survivor (Sophia Loren) who befriends a boy from Senegal (Ibrahima Gueye) — is available to stream on Netflix now.