Sasha Alexander Left 'NCIS' After Season 2, but What Prompted Her Exit?
Why did Sasha Alexander leave 'NCIS?' The prominent actress handed in her resignation after realizing that the role was too physically demanding.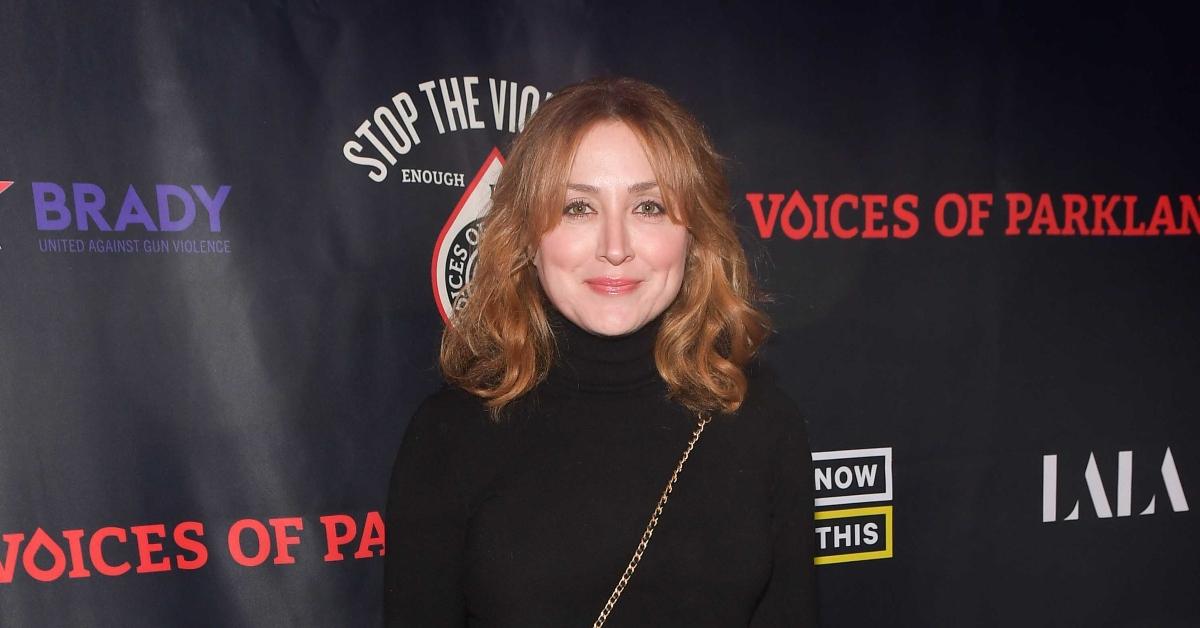 Which NCIS character do you miss the most? Ask this question from a die-hard fan, and there's a chance that they will steer the discussion towards Caitlin "Kate" Todd's abrupt disappearance. One of the most popular characters on the procedural drama, the Secret Service Agent vanished after the Season 2 finale — leaving many devastated.
So, what happened? Why did Sasha Alexander, the actress playing Kate, leave NCIS?
Article continues below advertisement
So, why did Sasha Alexander leave 'NCIS?'
Sasha got her first breakthrough as an actress in the 1997 Visceral Matter, which was soon followed by roles on popular TV shows like Dawson's Creek or House M.D.
She was an established actress by the time she landed Kate's role on NCIS — and it helped her skyrocket to international fame. Much to the bafflement of most fans, however, the actress left the show only a few years after its first premiere. Why?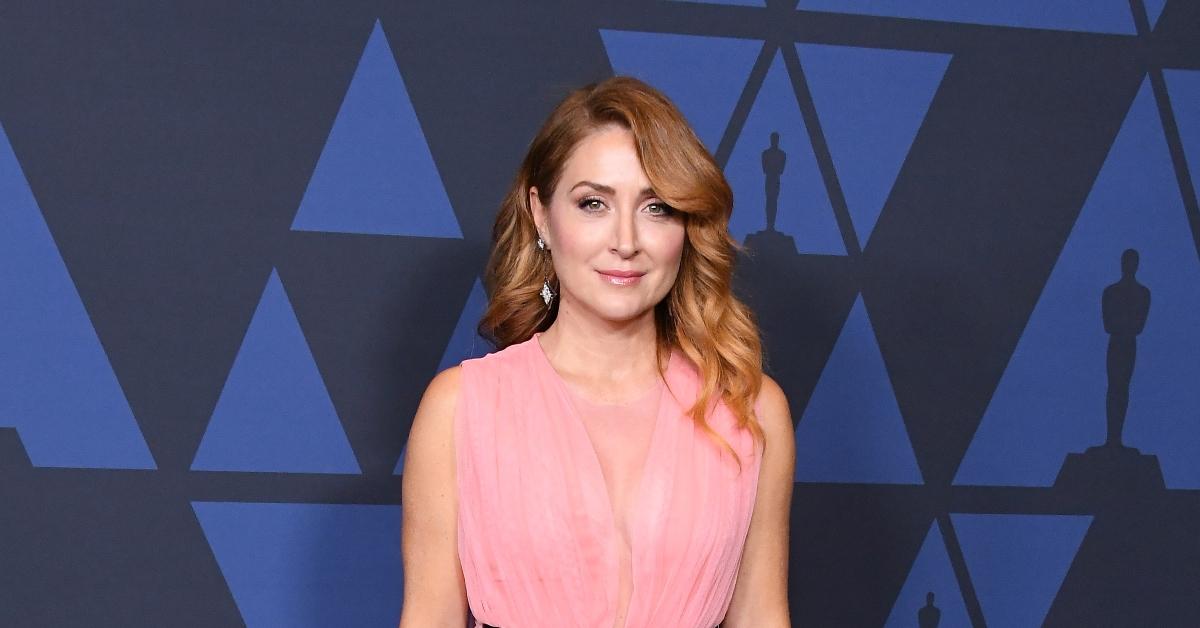 Article continues below advertisement
As Donald P. Bellisario, a writer and one of the creators of the show, explained in a previous interview with Chicago Tribune, it wasn't his intention to kill off Sasha's character that early on.
He and the actress came to a mutual agreement after she told him that the role was much more physically demanding than what she was prepared for. However, making her departure seamless posed a mightily difficult task regardless.
"Any time you kill a regular character on a show after it's gone at least two full seasons and people have come to love the character, it's bound to have a ripple effect," Donald told the outlet.
"I had already started writing the last episode of the season and was getting ready to go to Australia to take a little break [...] Sasha came in two days before I was to leave, and with tears in her eyes, she said, 'I just can't work this hard,'" he added.
Article continues below advertisement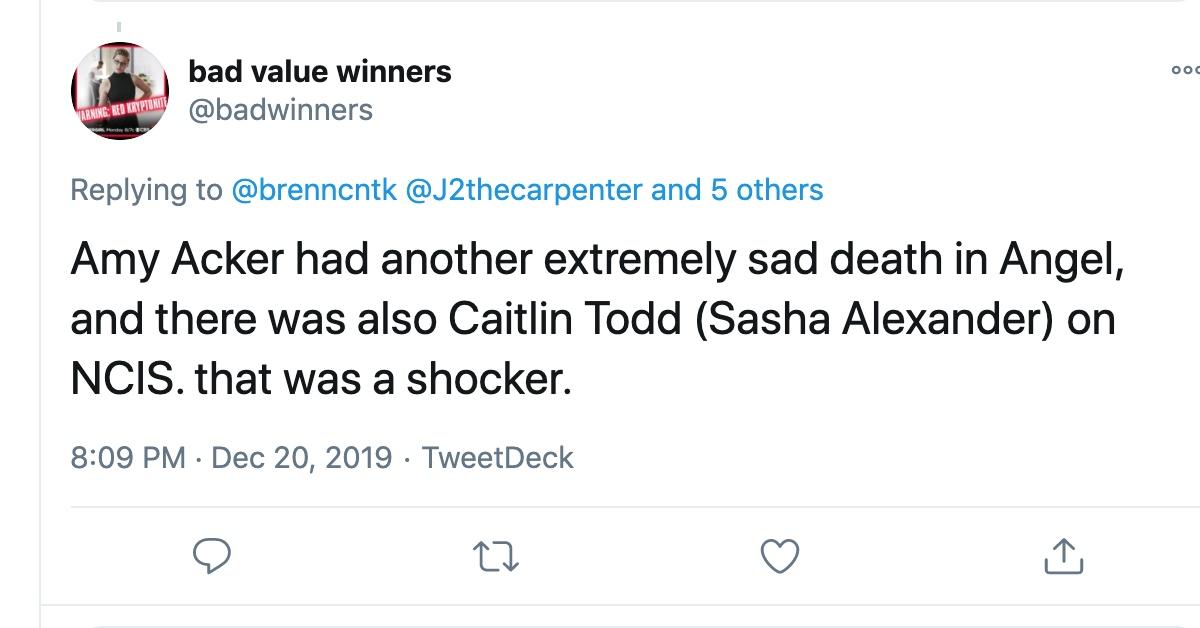 The physically-demanding nature of the role was one of the main factors behind Sasha's decision, and so were the long hours she had to put in every day.
"People don't realize that on a network show, you make 24 episodes a year — that's 10½ months a year, 17 hours a day. It's hard core," Sasha explained in a previous interview with TV Guide.
Article continues below advertisement
After leaving the show, Sasha went on to appear on shows like 'Rizzoli & Isles.'
Sasha landed a new role on Rizzoli & Isles in 2010, and she stayed on the show for an impressive six years. It was during this time that she started appearing on Shameless as well, where she played Helene Runyon's character in Season 5 and 6, with an additional appearance on a Season 7 episode, titled "Ride or Die."
"After NCIS, I wanted to be really diligent about picking characters I want to play every week and that show all sides of me," Sasha told TV Guide.
Article continues below advertisement
In addition to a highly successful career in show business, Sasha is also the proud mother of two kids, Lucia Sofia and Leonardo Fortunato, whom she shares with husband Edoardo Ponti.
Edoardo's name might ring the bell for a few fans. He is a successful film director, the mastermind behind movies like The Life Ahead, and Sophia Loren's son.
"The first time we met, it was intimidating. This was six months in. But the minute I walked in, she gave me a hug and a kiss. She's an extremely warm person. She's phenomenal; she's stunning," Sasha described what meeting the star for the first time was like in a previous interview with TV Guide.
Season 18 of NCIS premieres on Tuesday, Nov. 17, at 8 p.m. EST on CBS.