LeBron James Reveals "Tune Squad" Jersey for Upcoming 'Space Jam' Sequel
LeBron James unveils new 'Space Jam 2: A New Legacy' jersey. Is the shirt available to buy? Plus, here's what to know about the new film.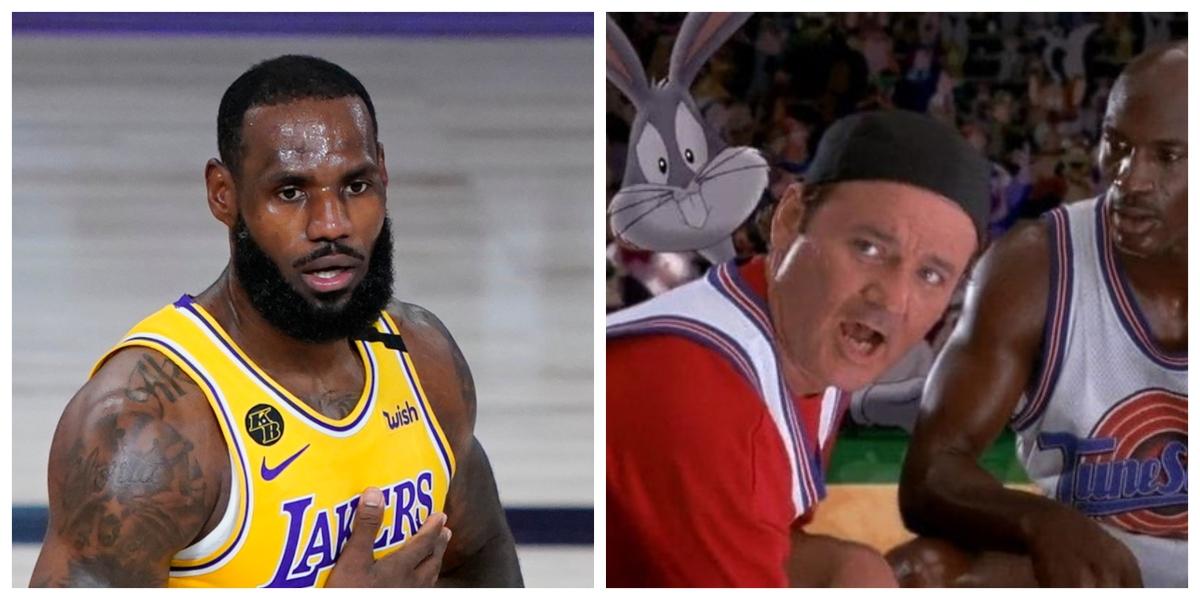 After almost 25 years, basketball icons and your favorite childhood Looney Tunes characters are finally reuniting. Yes, Space Jam 2 is happening.
The OG movie featured Bugs Bunny, Daffy Duck, and more tunes, who team up with NBA legend Michael Jordan (and other professional basketball stars) to save themselves from a squadron of aliens by competing in an ultimate "winner-takes-all" game.
Article continues below advertisement
But, the sequel will not see another "Michael Jordan comes out of retirement story." Nope. This time, the comedic characters will get together with this generation's legend, LeBron James. While many details about the sequel, titled Space Jam: A New Legacy, have been kept under wraps, the current Laker just unveiled the film's team jersey.
LeBron James unveils 'Space Jam 2's Looney Tunes jersey. Can you buy it?
A new film means a different basketball jersey. The 35-year-old's foundation, the LeBron James Family Foundation, tweeted the surprising news on Monday, Aug. 17, writing, "Would it be the Family Reunion without a special surprise?! @mavcarter gives our I Promise families the first ever look at @KingJames in his @spacejammovie 'A New Legacy' jersey!"
Article continues below advertisement
The classic Looney Tunes orange circle pattern is prevalent on the front of the uniform with the rest of the matching jersey-short set being a sky blue color. It's bold, just like LeBron. Unfortunately, it's not available to buy ... well, just yet. We wouldn't be surprised if copies of the jersey were released to the public to purchase ahead of the movie's release.
Article continues below advertisement
Why is LeBron James wearing #6 on his 'Space Jam' jersey instead of #23?
Fans may notice that LeBron has the number 6 on his jersey instead of number 23, which he currently wears as a Laker. So, why is that? If you're a fan of the basketball superstar, you may remember that the power forward wore number 6 on his jersey while playing with the Miami Heat. He also played with that number during his time with the USA National Team.
Therefore, number 6 does have a special meaning for LeBron.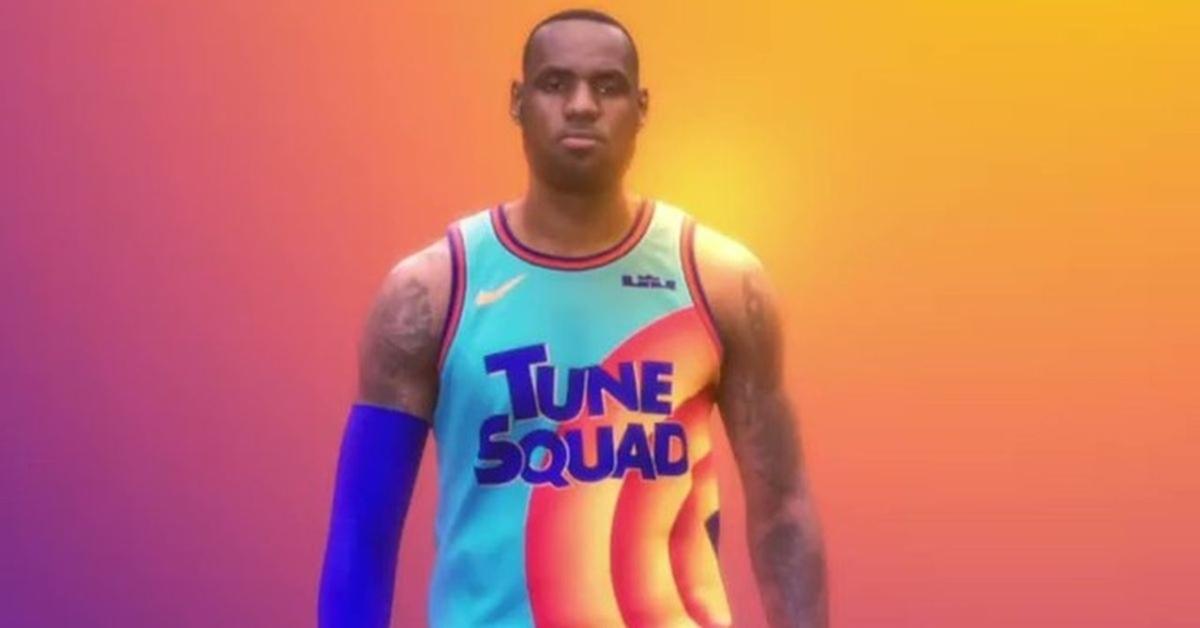 Article continues below advertisement
Additionally, the writers of the film may have wanted to separate LeBron from Michael. The two superstars are constantly compared and pitted against one another.
The former Chicago Bulls player wore the number 23 on his jersey and did so in the original movie as well, so it seems likely they would want LeBron to choose another jersey number.
Which NBA players will appear in the 'Space Jam' sequel?
In the original film, audiences watched as basketball stars Charles Barkley, Shawn Bradley, Patrick Ewing, Larry Johnson and Muggsy Bogues got their "talent" stolen by the evil aliens. So, it's not surprising that the sequel will also feature today's top players.
In addition to LeBron, audiences will get to see these athletes appear on-screen: Klay Thompson, Anthony Davis, Kyle Kuzma, Damian Lillard, Chris Paul, Diana Taurasi, Chiney Ogwumike, and Nneka Ogwumike.
Space Jam: A New Legacy is scheduled to hit theaters July 16, 2021.