Spirit Airlines "Bans" Tiktok User Who Shared Free Carry-on Hack
TikTok user @robkallday shared a letter that appears to be from Spirit Airlines banning him for his free carry-on luggage hack.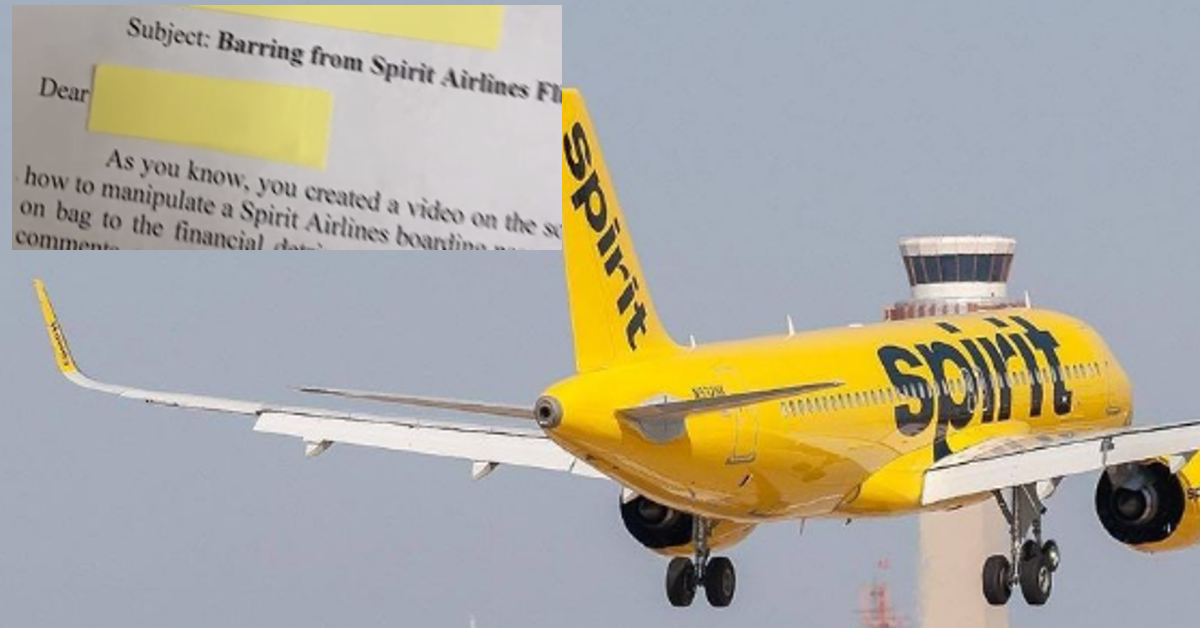 Flying can be a royal pain in the behind, especially in the wake of the COVID-19 pandemic. It's not just all of the extra security measures and protocols customers need to follow, or the increased probability of someone freaking out because they refuse to comply with mask-wearing on your flight and delay the entire endeavor, either.
It's mostly because local travel restrictions and lockdown measures are shifting what seems like every single day.
Article continues below advertisement
This means that there's a good chance your flight will either be moved to a different time or you'll have to cancel your flight altogether. While it's difficult to argue that it's for "the greater good," many airlines are reluctant to issue full refunds. Which means that you're probably rocking a few hundred, if not thousands of travel credits spread across a few airlines, which means that you're going to have to get creative when it comes to booking your travel.
Like this TikTok user.
When it comes to unused credits, I managed to put these credits to good use by booking one-way flights to certain cities with one airline, and then booking another company for my return flight. While this does nothing for the money I already spent on my family's travel because I booked their tickets and most airlines only let you use the credit for a particular person (not the person who paid for the whole thing, stupid, I know), it's still better than just losing that cash.
Article continues below advertisement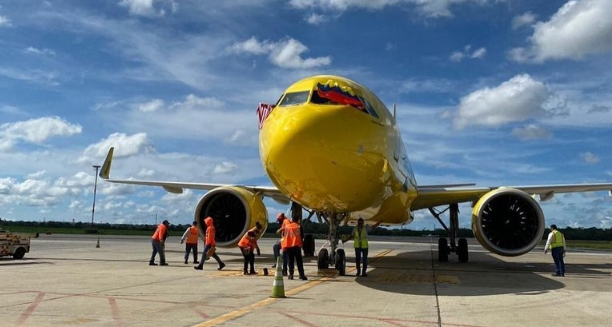 But what about that money you've lost otherwise to specific airline providers? Sure, we all get excited when we kick up Google Flights and see that there are flights to wherever-the-heck-we're going from a rate that is pretty cheap, but then when you see the type of ticket you're buying, you realize you aren't getting a whole lot with your service.
Spirit Airlines is one such airline provider that's big on saving customers moolah.
Article continues below advertisement
But that's mostly because you have to pay for a ton of additional "privileges" of getting on board. Like a carry-on: that doesn't come with the price of your ticket. Want to get a specific seat and not have one assigned to you when you're at the airport? There's a charge for that. How about breathing air? Well, that's still included in the price of the ticket, but I wouldn't be surprised if they found a way to charge for that too.
Article continues below advertisement
Since airlines like Spirit are servicing thousands of people every day, they don't have the time to methodically check each passenger's itinerary, just specific notifiers. And TikTok user @robkallday discovered that specific notifier used to indicate whether or not someone is allowed to bring a carry-on bag, without having to pay for it.
The "hack" is a simple one: screenshot your boarding pass, head into a photo editing application and change the value of "0" on your carry-on boarding pass to just read "1". Although whoever's checking your passes needs to ask to check the actual email or Spirit Airlines application to see if you really did pay for a carry-on, but again, when you're working quickly to board everyone, that could be a real time drain.
Article continues below advertisement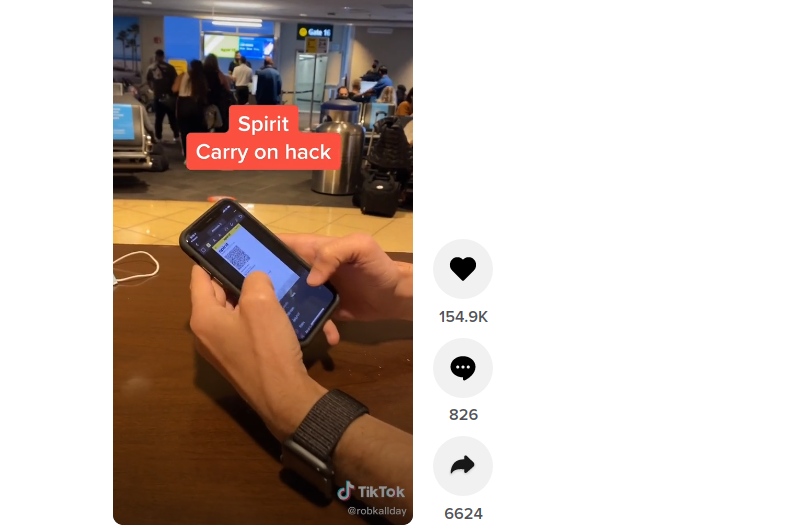 Rob shared a video of the hack on TikTok where it soon went viral, amassing some 2.7 million plays as of this writing. Reportedly, TikTok didn't like this so much, and reportedly sent Rob a letter, which he posted to TikTok as well, stating that he was banned from the airline for his internet stunt for a minimum of 2 years. The outrage may be legit, because embedding Rob's video doesn't appear to be available as of this writing, but you can view it here.
Article continues below advertisement
The letter reads in part: "As you know you created a video on the social media platform 'TikTok' showing users how to manipulate a Spirit Airlines boarding pass and fraudulently indicate they paid for a carry-on bag to the financial detriment of Spirit Airlines. Additionally, as evidenced in the video's comments, you have also been advising users specifically on what cell phone application should download to carry out the scam."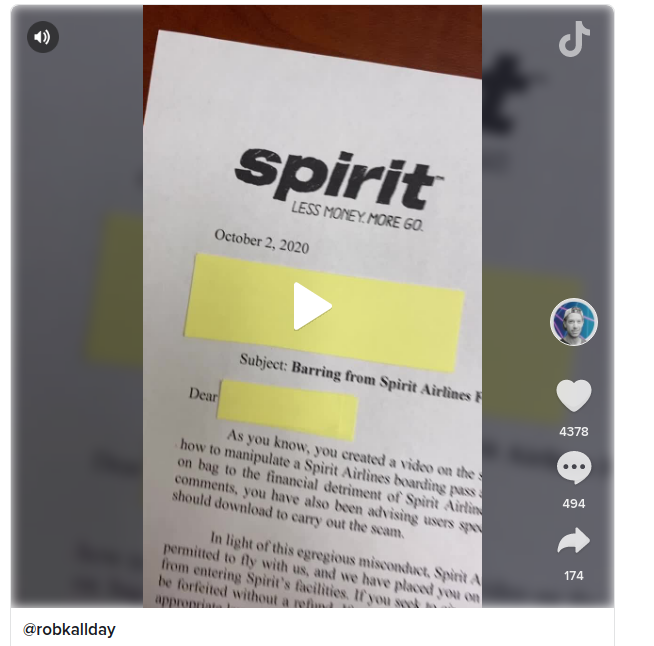 Article continues below advertisement
It went on to state that Rob was not only barred from entering a Spirit Airlines aircraft, but that law enforcement would be called should he ever enter Spirit Airlines facilities and that if he ever purchased a ticket with the company, his order would be cancelled and not refunded. The airline did state that should he want to fly Spirit in two years, he'd need to write the company a letter assuring he would "conduct [himself] appropriately."
Rob called Spirit a "bunch of babies" for their letter and says that even though he shared the exploit online, he didn't actually go through with it.
TikTok users found the entire situation hilarious and, like Rob, no one seemed to take the "ban" all that seriously, sharing jabs at Spirit and generally laughing about the whole thing.
Article continues below advertisement


Article continues below advertisement
Some people say that when boarding passes are scanned at the airport for Spirit, that it indicates whether or not a person has a carry-on, so if you're going to try this hack, maybe think twice before trying to sneak on some carry-on luggage.