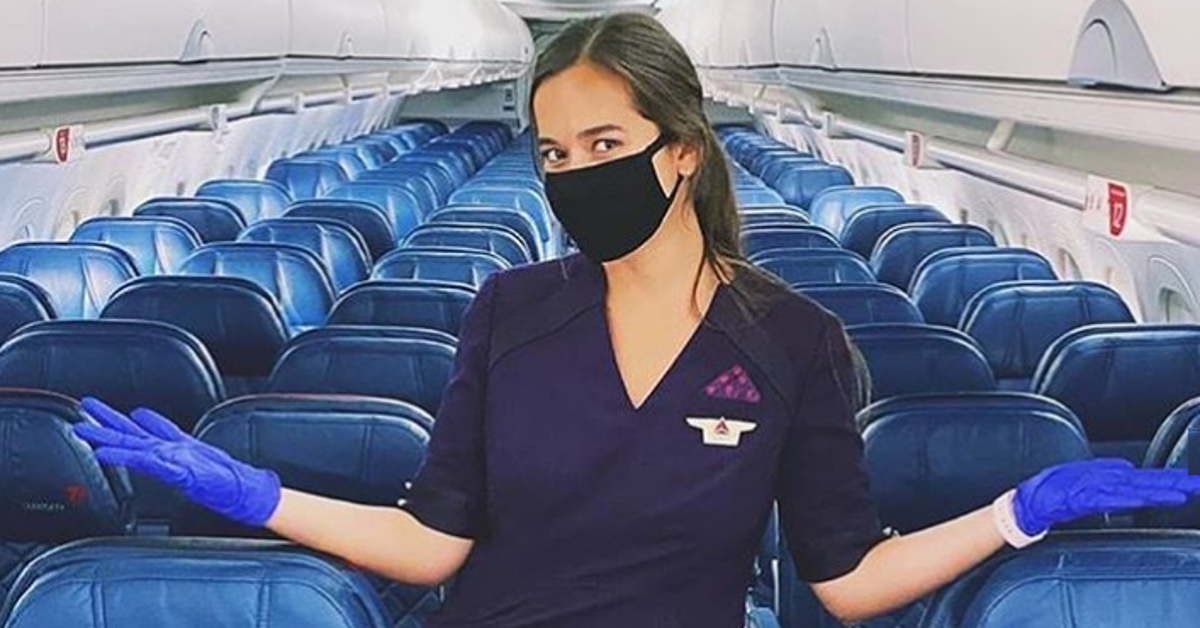 Delta Boots Passengers off Another Flight Because They Refused to Wear Masks
Delta Airlines has been firmly enforcing its mask-wearing policy and delayed another flight to remove passengers who wouldn't wear masks.
Delta actually turned one of its flights back around because two passengers were outright refusing to wear face masks while aboard the plane, according to the airline. Flight 1227, which was making a trip from Detroit to Atlanta went right back to the gate "following two customers who were non-compliant with crew instructions," according to reports.
Article continues below advertisement
The flight proceeded as normal to Atlanta after the two passengers were removed from the aircraft. Delta CEO, Ed Bastian has taken a hard stance against customers who refuse to don facial coverings while aboard their aircraft, stating, "You cannot board a Delta plane unless you have a mask on."
He continued in his statement to Today, "If you board the plane and you insist on not wearing your mask, we will insist that you don't fly Delta into the future." According to Bastian, the airline had to ban more than 100 fliers since the beginning of the COVID-19 pandemic because they would not wear face masks while aboard their planes.
Article continues below advertisement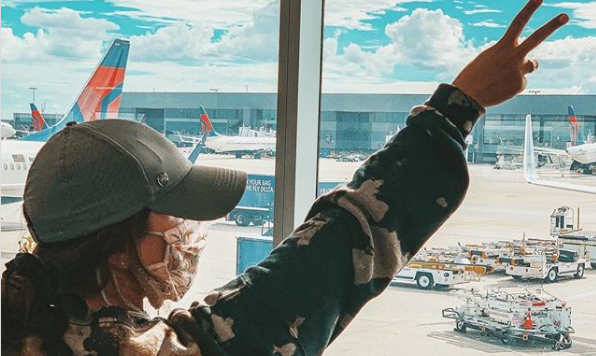 Bastian didn't comment as to whether or not these two individuals involved in this specific incident would be banned from Delta flights in the future, however. Delta's stringent rulings are in line with other airlines as well, who have adopted "masks while flying" rules in response to the global COVID-19 pandemic.
Article continues below advertisement
The airline's official mask policy even goes so far as to recommend passengers who cannot wear a mask during a flight due to health conditions should either be medically cleared to fly first or reconsider travelling via plane altogether.
Article continues below advertisement
This incident comes shortly after a separate Atlanta commuter was removed from a Delta airplane after refusing to put their mask on properly. ClickOnDetroit shared video footage of a man having a "meltdown" after being asked by flight attendants to put his mask on correctly.
After holding up the flight and causing a scene, he was removed from the airplane to the sounds of applause from fellow passengers. Todd Benson was aboard the flight from Aruba to Atlanta with his family and he called the man's behavior, "shameful."
Article continues below advertisement
He told the outlet, "He was yelling, I have it on I have it on, and he was talking about his mask. The Delta flight attendant was requesting that he put it on properly. Moments later, he's threatening her. 'I'm gonna beat you up' or something along that lines. And I thought that was completely inappropriate. He was saying he was gonna somehow get her fired."
Article continues below advertisement
The man's invectives escalated as he was leaving the plane, "As he was leaving the most graphic language that you could possibly imagine just came spewing out of his mouth and I wish we all could have just covered our ears."
According to Forbes, there aren't any federal guidelines that force airlines to wear masks, instead, businesses are left up to creating their own mask-wearing rules. Alaska asks all passengers over the age of 12 to wear masks, as are American, Delta, Frontier, Hawaiian, JetBlue, Southwest, Spirit, and United. Allegiant is recommending but not requiring commuters to wear them.