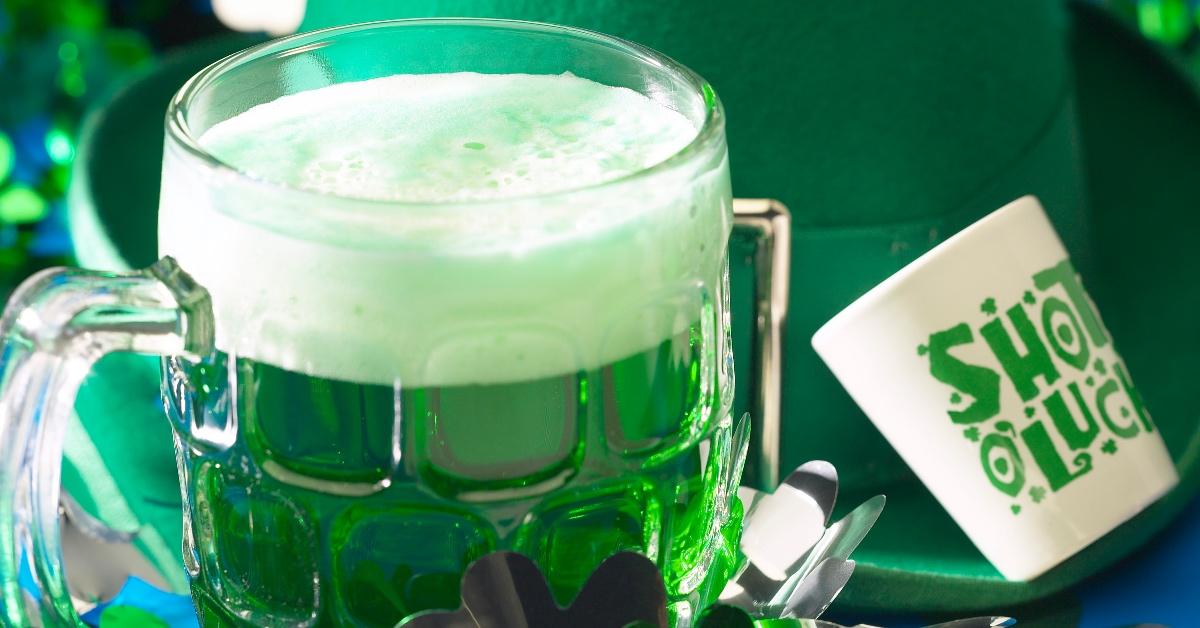 Looking to Kick off Your St. Patrick's Day Right? Here Are a Few Cocktail Recipes
It wouldn't be St. Patrick's Day without themed food or drinks, and what better way to celebrate than with a few cocktail recipes? If you like making your drinks green or want to enjoy some more traditional Irish liquors, you've come to the right place. Here are a few fun cocktail recipes to celebrate the holiday, whether you're going out or staying in.
Article continues below advertisement
Pot O' Gold shots.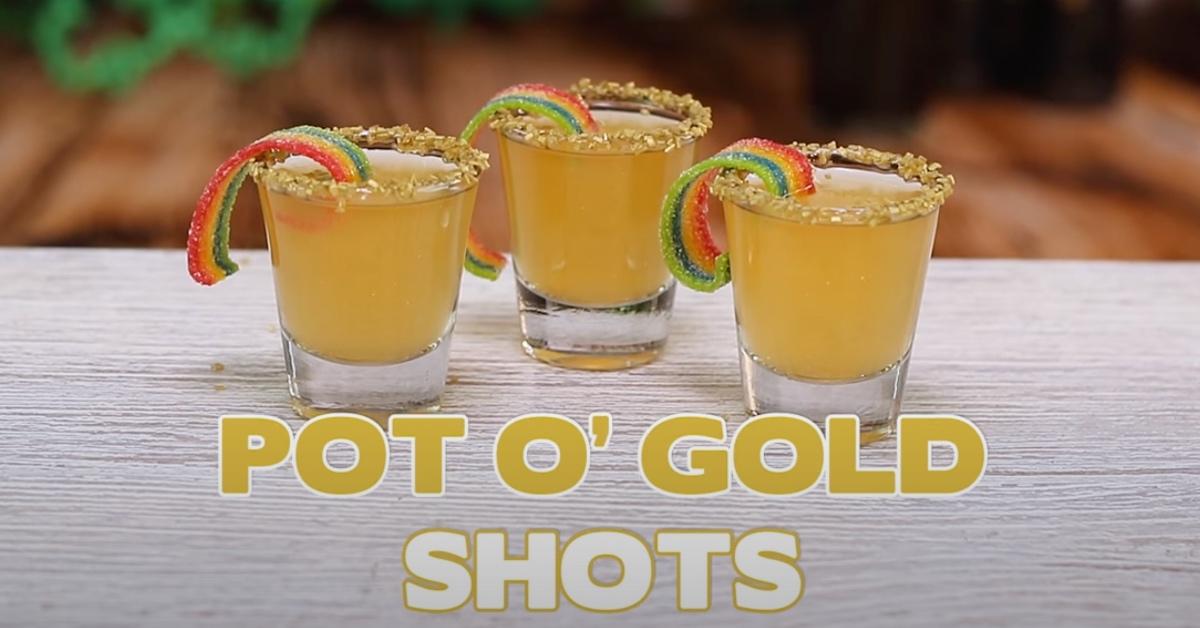 These cute and sparkly shots from Tipsy Bartender are sure to win over a crowd! You will need two parts orange vodka, one part pineapple juice, gold luster dust, and for garnish: gold sprinkles and/or rainbow candy.
To make, first, rim the edge of your shot glasses with gold sprinkles. Set the glasses aside. Then, in an ice-filled shaking glass, combine the orange vodka, pineapple juice, and a sprinkle of gold luster dust. Finally, strain the mixture into the shot glasses and garnish with candy!
Irish Mule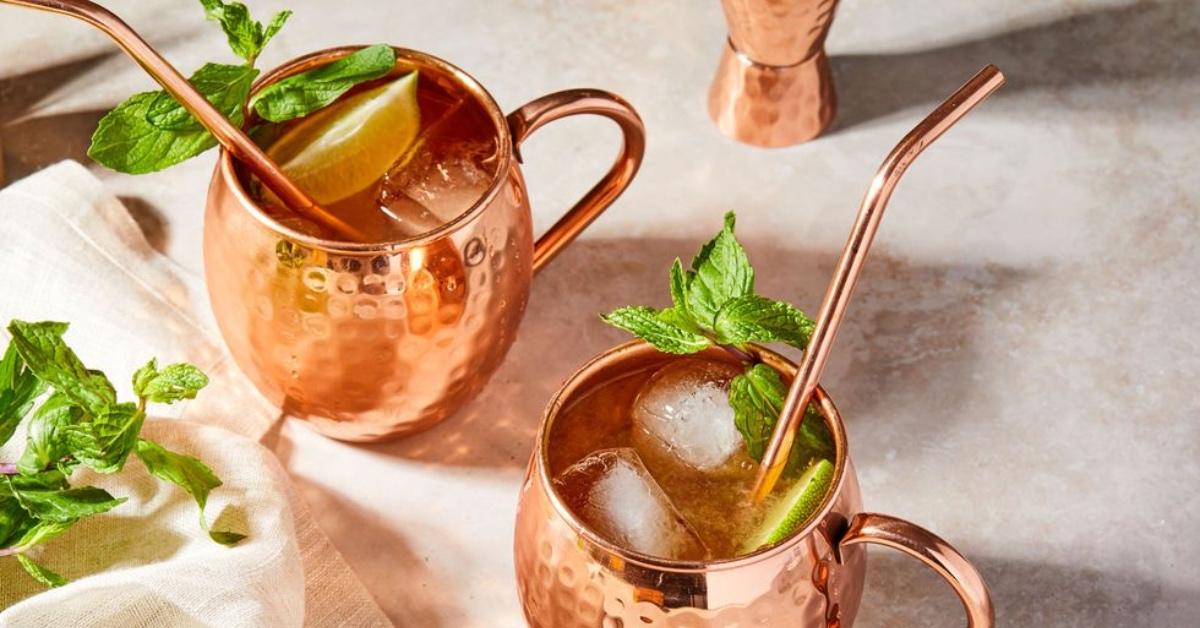 To make this spin on a Moscow Mule, Delish suggests the following ingredients: 2 oz Irish whiskey, 1 oz lime juice, 5-6 ounces ginger beer, plus a lime wedge and mint sprigs, for garnish. First, fill a copper mug or highball glass with ice. Then, pour in your Irish whiskey and lime juice before topping off the glass with ginger beer. Finally, give it a quick stir, then garnish with a lime wedge and mint sprig.
Article continues below advertisement
Drunk Grasshopper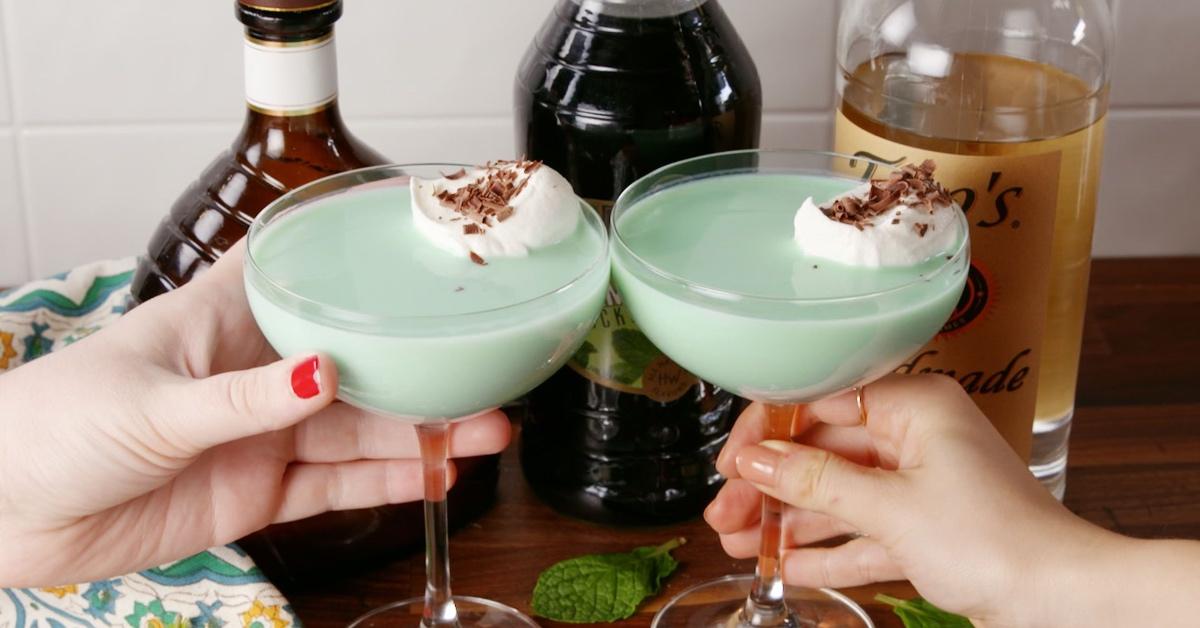 The Drunk Grasshopper is a sweet and refreshing drink for any warm St. Patrick's day. Per Delish, the ingredients you will need are as follows: 1/2 oz of creme de menthe, 2 oz of white chocolate liqueur, 1 oz vodka, and whipped cream for garnish. Begin by combining the creme de menthe, white chocolate liqueur, and vodka in a glass. Don't forget to stir! Then, top the drink with a dollop of whipped cream.
Article continues below advertisement
Irish Coffee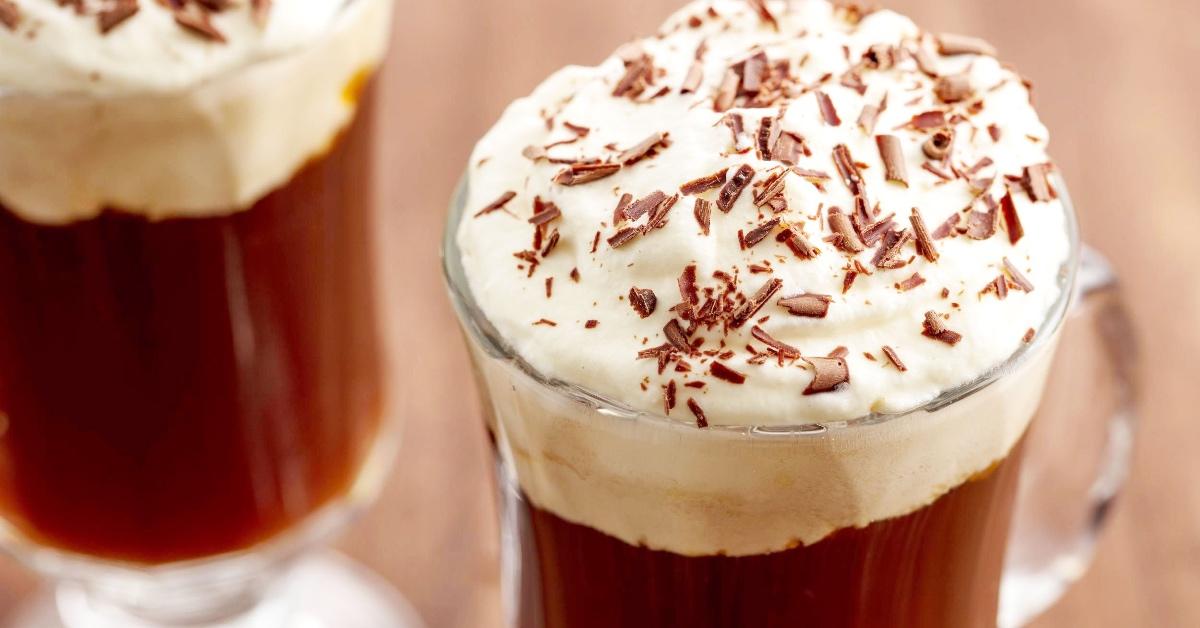 This classic drink is great for those who are getting up early to start their days — or their pub crawls! First, brew your favorite coffee of choice. Then, add 1 tsp brown sugar per cup. After you've poured the coffee, pour 2 oz of Irish whiskey (such as Jameson) and top with whipped cream or your favorite heavy cream! Top with chocolate shavings if you'd like.
Article continues below advertisement
Dublin Drop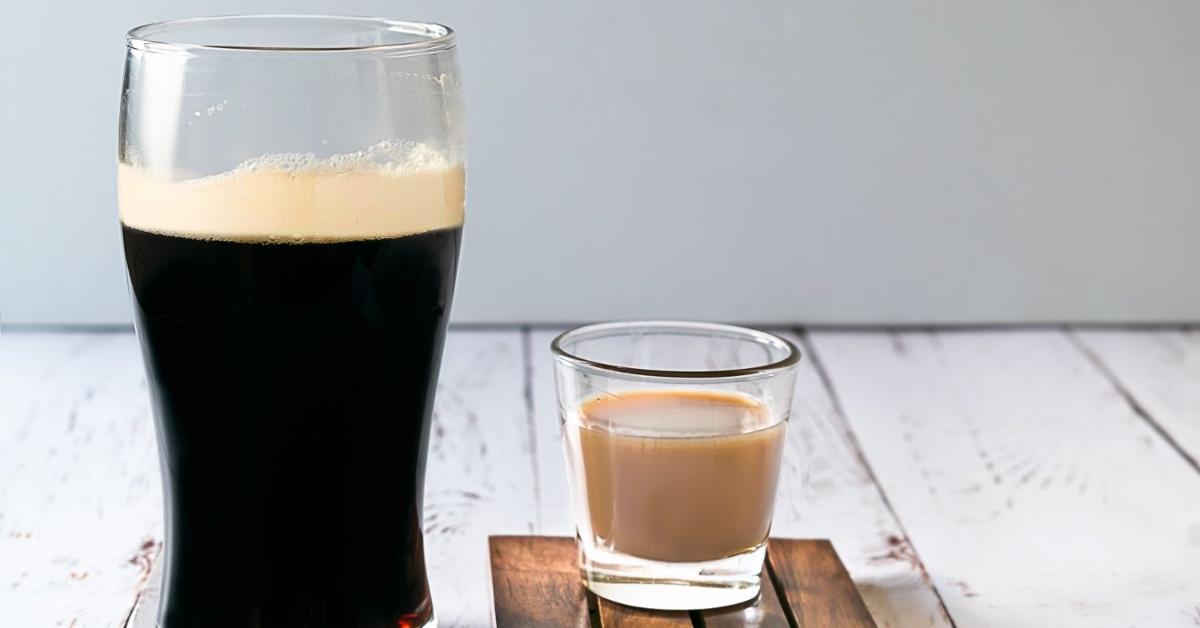 This drink, formerly named an "Irish Car Bomb" or "Irish Slammer," involves combining multiple hard liquors, so you might want to have a snack or drink some water before you consume it. All Recipes says all you need is 3/4 oz Irish whiskey, 3/4 oz Irish cream liqueur, and 6 oz Irish stout beer (such as Guinness).
Fill a shot glass with the whiskey and the cream liqueur, then drop the shot into the glass of Irish stout beer. Drink all at once and enjoy.
Article continues below advertisement
The Shelby Sour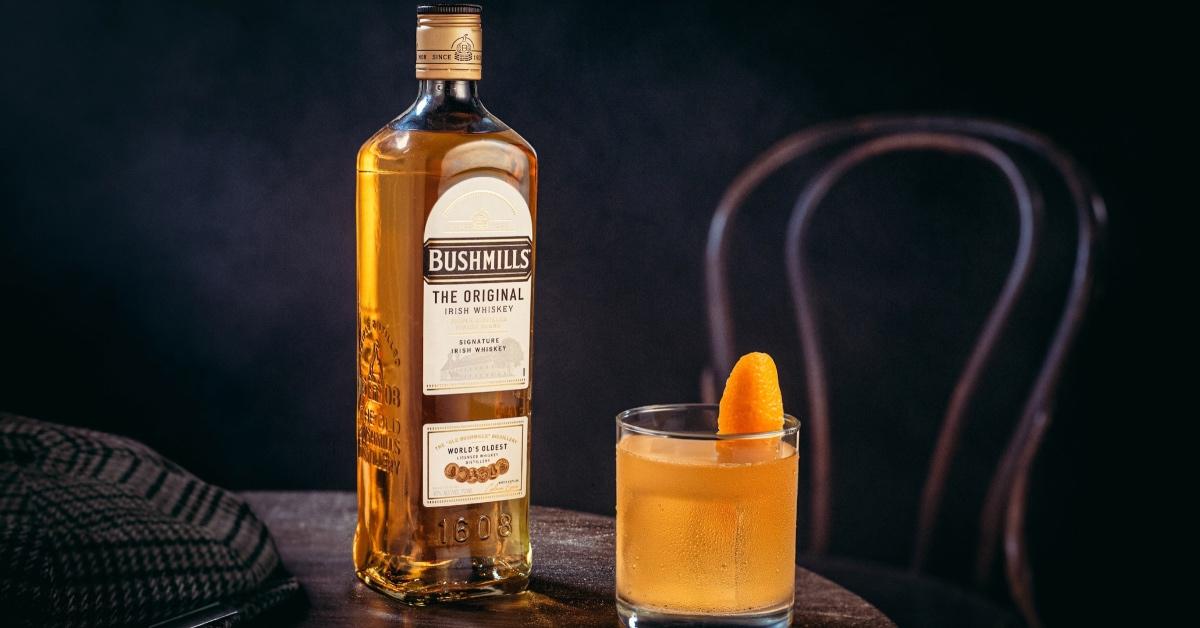 This St. Patrick's Day (or any day!), you can enjoy a Shelby Sour from the minds at Bushmills Irish whiskey to celebrate the final season of Peaky Blinders. All you need to do is combine 2 oz Bushmills Original, 3/4 oz Orange Liqueur, 1/2 oz Lemon Juice, and 1/4 oz Simple Syrup in a shaker, then double-strain over an iced rocks glass and garnish with a mint sprig.
Through March 17, if you order this cocktail at any bar, Bushmills will foot the bill!