These St. Patrick's Day Mocktails Show That You Don't Need Green Beer for a Good Time
There are tons of drinks for people who want to get a little tipsy on St. Patrick's Day, but these TikTok mocktails are a nice alternative.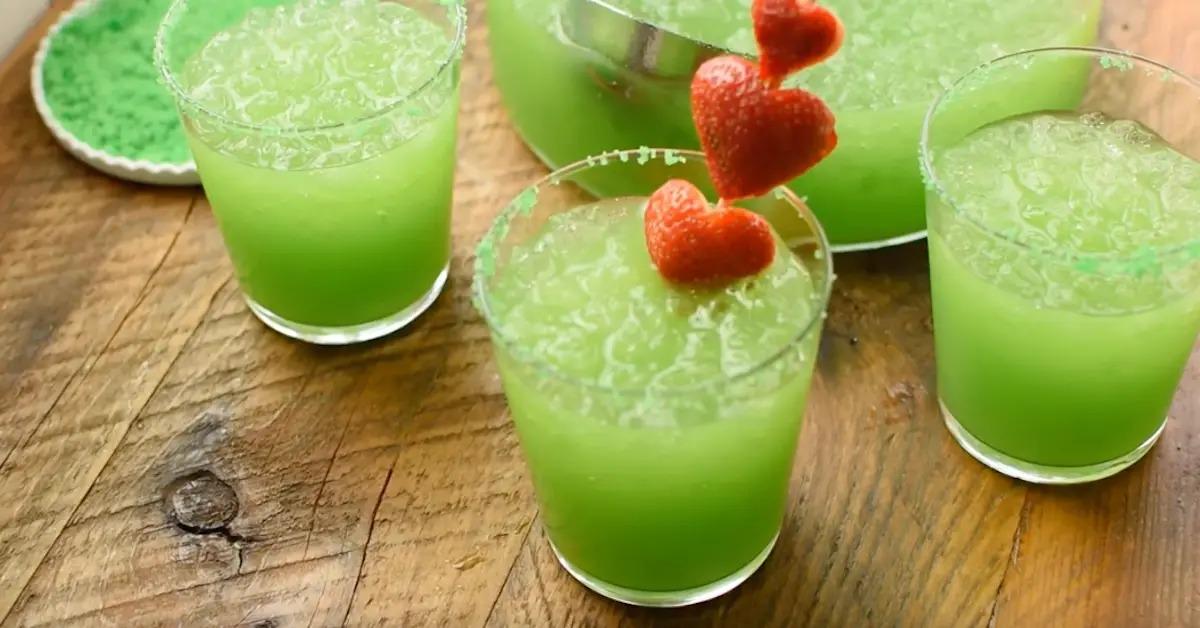 Celebrating St. Patrick's Day, whether you do it at home or not, can be a huge undertaking. Who actually has the time and energy to get drunk in the middle of the week and return to work the next day?
And for those who also have kids, forget about it. Luckily, TikTok is not only the home of dance trends and dangerous challenges, but also a mecca of St. Patrick's Day cocktail recipes that everyone can enjoy.
Article continues below advertisement
There are a ton of St. Patrick's Day mocktails on TikTok.
Okay, so maybe you're way into the tradition of drinking green beer every year for the special holiday. You're totally entitled to do that, but there's something so nice about partaking in a St. Paddy's-themed drink while also foregoing a possible hangover the following day. It's basically a win all around.
Green Kiwi Drink
For this one, all you need are a couple of peeled kiwis, some ice, and Sprite. First, you grind up the kiwis until they are essentially juice. Then, add the ice and Sprite. You can also add some kind of green herb, like mint, for a garnish, but that's literally all you have to do to make this particular green mocktail for St. Paddy's Day.
Grinch Drink
Technically, this drink was inspired by the Grinch himself, but it doesn't have to be the Christmas holiday season to enjoy a green-themed drink. You'll need green ice cream, Hawaiian Punch Green Berry Rush, Sprite, and pineapple juice. Add everything to a cup and drink it as is, without even stirring.
Article continues below advertisement
Lucky Lemonade
There are few things more St. Patrick's Day-themed than a green drink with a rainbow decoration on it. For this Lucky Lemonade, you'll need to add together brewed and chilled mint tea with green food coloring added to it, Izze Sparkling Lemonade, and Air Heads Xtremes Rainbow Berry candies. After adding the liquids together, stick a toothpick through the candy and set it on the glass.
Article continues below advertisement
Thala-Siren Milk
This drink may be inspired by the Star Wars universe, but since it's a non-alcoholic green drink, it can totally be used for St. Paddy's Day. To make it, you'll need to add together green apple Gatorade, guava juice, and a non-alcoholic piña colada mix, and shake it. You can also line the rim with gold or green sprinkles, but it's a pretty straightforward recipe.
Article continues below advertisement
St. Patrick's Day Drink
With a name that's pretty ambiguous, this particular St. Patrick's day beverage does require a couple of steps. To make it, you'll need to mix together matcha powder, milk, toasted marshmallow syrup, and a whipped additive that includes strawberry syrup, heavy whipping cream, and milk, and pour it all over ice. Then, add some Lucky Charms marshmallows and it's finished.
Article continues below advertisement
Homemade Shamrock Shake
A McDonald's staple during St. Patrick's Day is the famed Shamrock Shake. For this copycat recipe, you need milk, vanilla ice cream, some mint extract, and a blender. Mix it all together and add some rainbow candy on top to make it truly festive. It's not a replica of an alcoholic beverage for St. Patrick's Day, but it's another can't-miss one.
Article continues below advertisement
Cucumber Basil Sparkling Lemonade
If you want to awaken the inner bartender in you, then you can go for this more intricate option for one of your St. Patrick's Day mocktails. You'll need cucumbers, basil leaves, water, lemon juice, and honey. After blending it together, you can add some ice and top it off with a bit of 7-Up. The best part is that it's not only a solid mocktail, but it tastes fancy too.
Article continues below advertisement
Shrek's Swamp Water
We can all agree that Shrek is a classic across multiple generations, so combine your favorite kids movie with your favorite drinking holiday with Shrek's Swamp Water (not the most appetizing name, we know). Mix together two ounces each of pineapple juice and a sour mixer. Then, add non-alcoholic Blue Curaçao and grenadine. Shake or stir it vigorously and add a splash of Sprite after.
Article continues below advertisement
Virgin Margarita
This non-alcoholic take on a classic is a lot easier to make than the real thing. Just add lime juice, lemon juice, orange juice, pickle juice, and simple syrup, and shake it together.
To be fair, you can turn most classic St. Patrick's Day cocktails into non-alcoholic drinks with a few tweaks — but if you'd rather not figure out recipes and substitutions on your own, you can depend on TikTok to steer you in the right direction of some tasty mocktails this year.