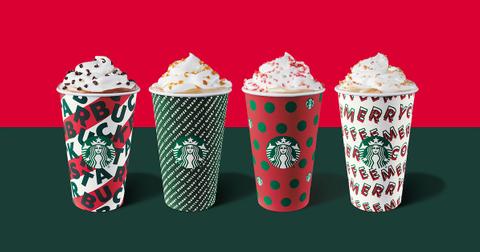 Starbucks' Holiday Drinks Are Back and These Are Our Favorites
By Lizzy Rosenberg
Now that spooky season has officially ended, you're probably already starting to think about Thanksgiving, and eventually, Christmas. And with the impending holiday season comes Starbucks' highly anticipated holiday menu.
In fact, according to a press release, Starbucks' holiday drinks are hitting U.S. Starbucks menus nationwide on Thursday, Nov. 7. And to honor the return of the Seattle-based coffee chain's holiday menu, we've comprised a definitive ranking to help you decide on your order.
Starbucks' holiday drink lineup is festively delicious:
1. Eggnog Latte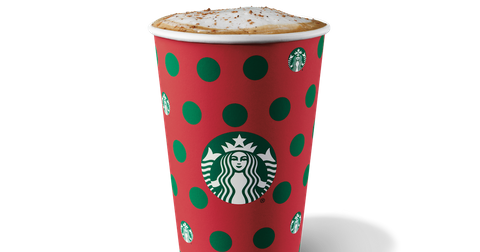 Emulating the greatest holiday beverage out there, the Eggnog Latte is truly unbeatable.
If you've never tried it for yourself, it mixes real (alcohol-free) eggnog with milk, espresso, and nutmeg, according to Countdown to Red Cups, a Starbucks fan blog. The Eggnog Latte is — hands down — the best of Starbucks' holiday menu, no ifs, ands, or buts.
2. Peppermint Mocha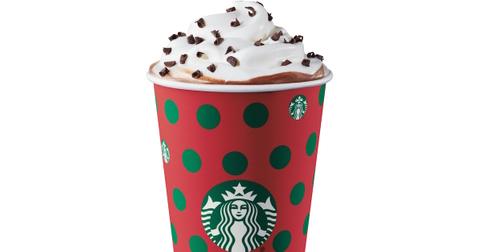 Combining classic holiday flavors of peppermint, coffee, and chocolate, the Peppermint Mocha is the adult version of hot chocolate that you've always wanted.
According to Bustle, the drink features two shots of espresso, four pumps of mocha sauce, two pumps of peppermint syrup, and two percent steamed milk, which is topped with whipped cream and dark chocolate shavings. Believe me when I say it's pure heaven.
3. Caramel Brulee Latte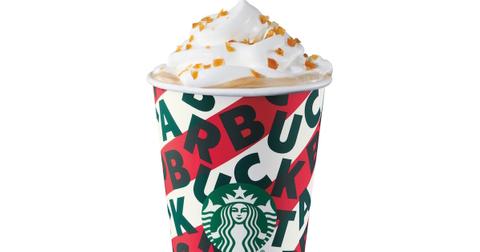 Reminiscent of the taste of the French dessert, the Caramel Brulée Latte essentially defines "decadence."
According to Bustle, the drink features one (or more) shots of espresso, steamed milk, caramel brulée sauce, whipped cream, and "shimmery" caramel brulée topping. It's a truly fabulous concoction, if you ask me.
4. Chestnut Praline Latte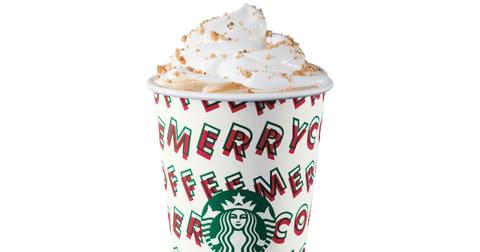 If *class* is what you usually aim for, the Chestnut Praline Latte is most likely your holiday sip of choice. And to be totally honest, I'm not mad about it.
Originally released in 2014, the Chestnut Praline Latte blends fresh espresso with notes of caramelized chestnuts. It's mixed with freshly steamed milk and topped with whipped cream and spiced praline crumbs, according to Slate.
5. Toasted White Chocolate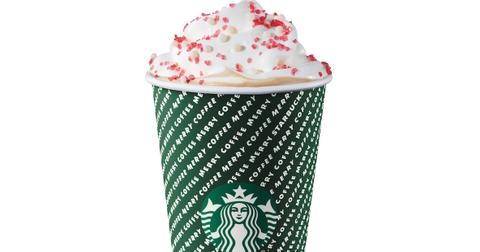 While dark chocolate will always be my No. 1 chocolate of choice, the Toasted White Chocolate is shockingly satisfying. It's not the best of the best, but it's sweet, and seriously has a way of warming the soul.
According to Teen Vogue, it contains caramelized flavors of white chocolate with a whipped topping, and — most importantly — candied cranberry sugar. It's definitely a sugar rush worth seeking out.
6. Gingerbread Latte (RIP)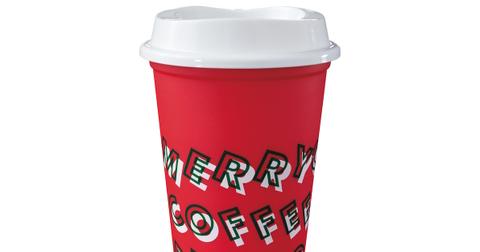 TBH, the Gingerbread Latte would be at the top of my list if it were still available, but sadly, it's now defunct. It won't be available within the holiday lineup this year. Fans are seriously up in arms about it, per Thrillist, so it's a touchy subject.
Regardless of which sip you choose, there is no doubt in my mind that Starbucks' holiday menu will bring some serious cheer this year. Try them all, or find your favorite — either way, you have quite a while until they go back into the holiday vault.