'Starfield' Mod Hilariously Fails at Removing Non-Binary Pronouns and Gets Removed
A small touch to 'Starfield' is that players can freely choose pronouns for their character. A mod aimed to remove this, but it made every character non-binary.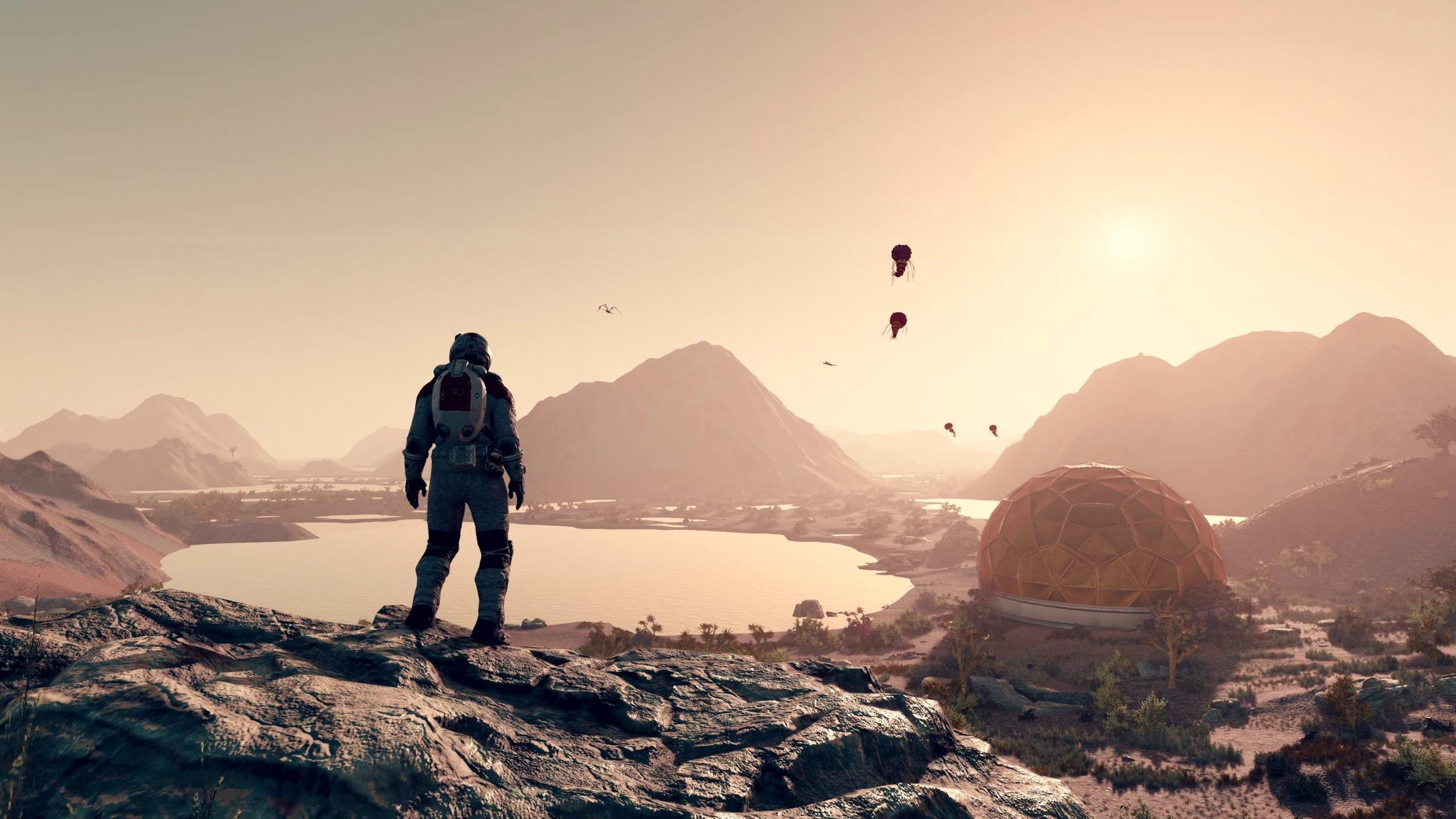 Nowadays, game developers are going to great lengths to be more inclusive and diverse in the presentation of their games and care about sensitive topics.
That can range from a coming-of-age story between young men discovering their sexuality to nods at gender fluidity by making character designs more open-ended and up to interpretation.
Article continues below advertisement
While not as impactful, Starfield added a slight touch to its character-creation process by allowing players to choose their character's pronouns. It's an optional feature, which anyone could pass up if they didn't care about it.
However, one Starfield modder seemed upset at this feature and went so far as to create a downloadable pronoun-removal mod for other players to use.
Article continues below advertisement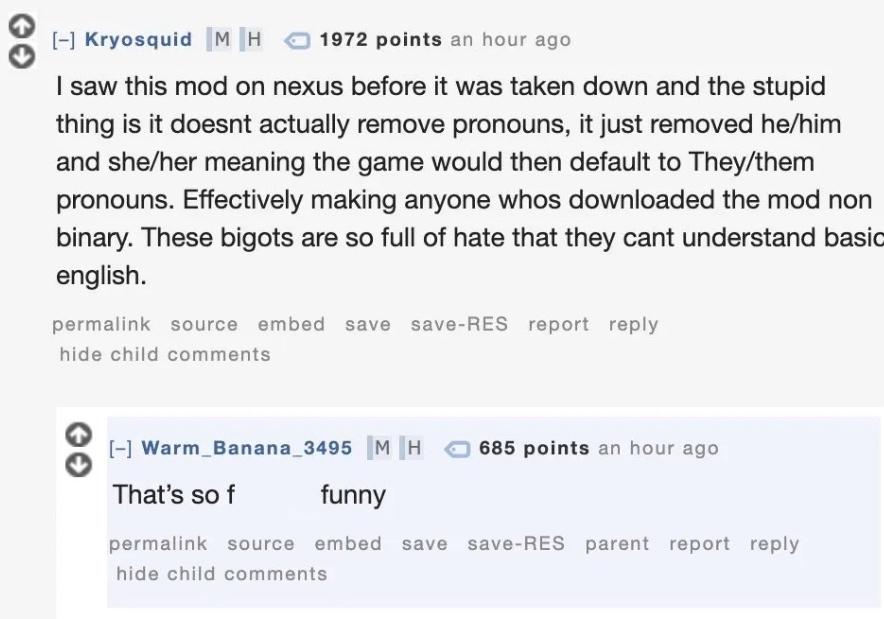 The mod successfully removed he/him and she/her, but unknowingly, anyone who installed it and created a character by default had they/them pronouns. This non-binary oversight has made for a hilarious pushback against the mod from across the internet, and days later, it got thrown into the bin.
Article continues below advertisement
'Starfield' mod failed to remove non-binary pronouns, then gets banned and cooked by the internet.
The pronoun-removal mod was available to download on Nexus Mods, an online repository for fan-made modifications of many beloved games, but got banned on Sept. 17.
Per a report from 404Media, a Nexus Mods spokesperson clarified the mod's removal wasn't to make a "political statement" but rather to state it strongly believes in "diversity and inclusion."
The "removal of diversity, while appealing to many, does not promote a positive modding community," it said.
Article continues below advertisement
Some Nexus Mods users were upset with the removal, stating that a player should get to decide what mods to add or remove for a single-player game they've purchased.
"So in other words, we are cool with sexual mods … mods that force characters to do unspeakable things, but pronouns. That's where we draw the line?" asked a Redditor.
Article continues below advertisement
In the 404Media report, Nexus Mods stated it wouldn't "police what people can and cannot mod into (or out of) their games" but can choose what content it hosts.
"A reinforcement that this has been the best course of action has been some of the hatred, vitriol, and threats of violence coming from a very, very small minority," it continued. "Frankly, we are not sad to see them go."
Article continues below advertisement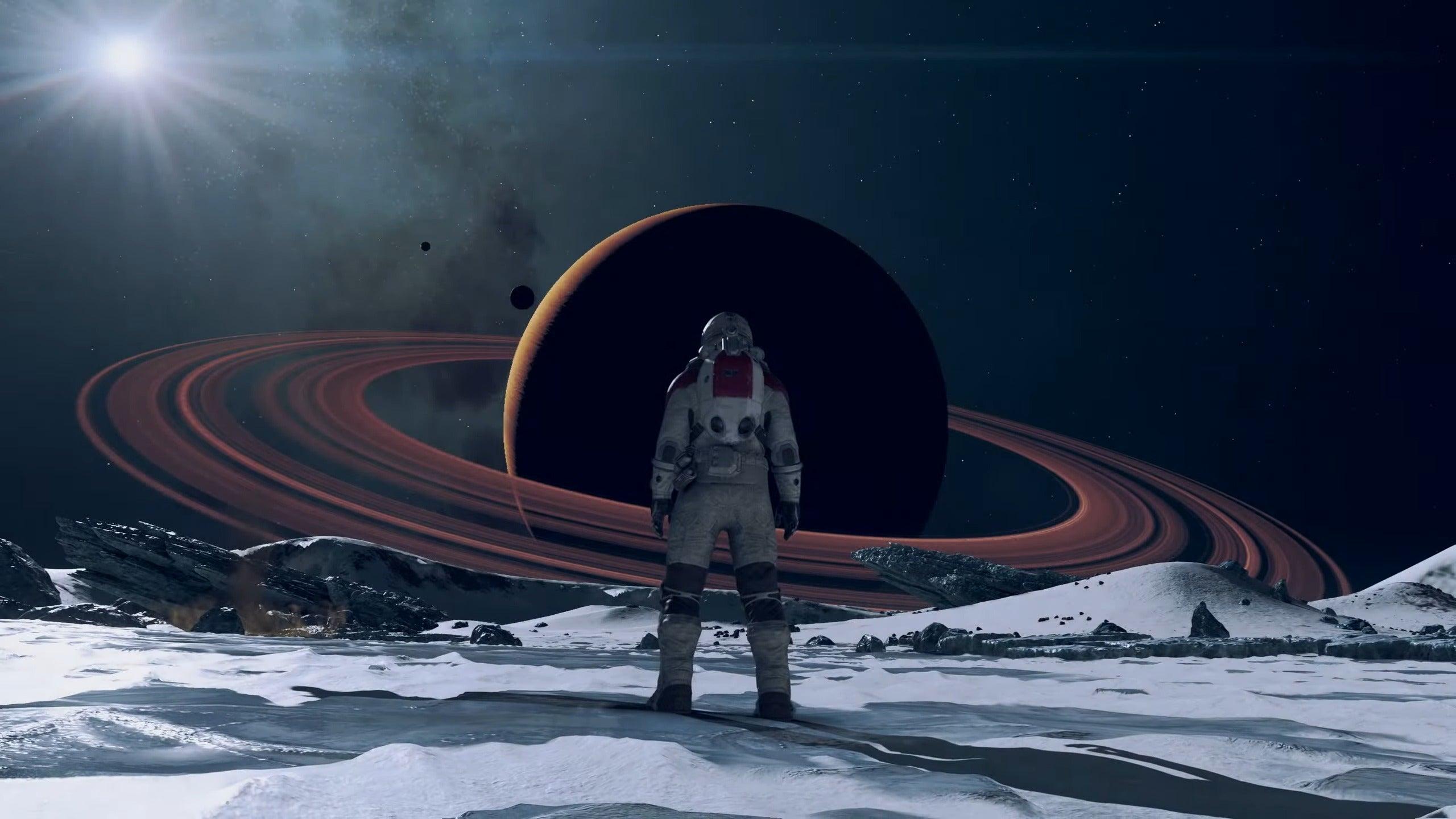 As mentioned, the mod wasn't successful at scrubbing off all pronouns. Anyone installing it would get locked into non-binary pronouns, and the internet had a field day scrutinizing this blunder and the fact that such a mod exists.
Article continues below advertisement
"These bigots are so full of hate that they can't understand basic English," said one Reddit user.
Another pointed out that they "find it funny people had an issue about pronoun selection in Starfield yet [Baldur's Gate 3] has it and there's not been a single issue."
The pronoun-removal mod has stirred up a wild storm of controversy and called into question how Nexus Mods decides what's bannable on the platform. While there was plenty of backlash, we're likely to see more mods like this as developers become more boldly inclusive.