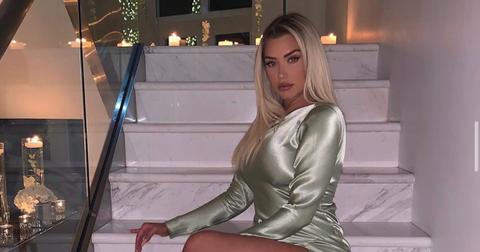 Stassie Karanikolaou Talks About Getting Smaller Breast Implants
By Sara Belcher

Updated
Stassie Karanikolaou is taking fans through the before and after of her plastic surgery.
Besides her collaborations with brands like PrettyLittleThing other envy-worthy model shots, Stassie is also known for being completely open about her plastic surgery history. Most recently, she told her followers that she's getting her breast implants reduced, and is taking us along with her again through the before and after of her surgery.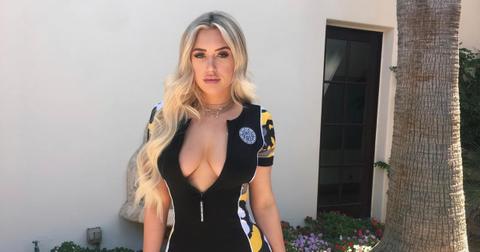 Stassie has always been open about the work she's had done.
When Stassie originally had plastic surgery done on her breasts, she said it was because they were uneven, making bra shopping harder than it already is.
"My bras and just like everything was difficult," she said in her vlog about her surgery. "I [would get] a bra that was too small on one side and fit the other side perfect."
But after she had healed from the surgery, she still found that her breasts were disproportionate to the rest of her body. Her surgeon, Dr. Ghavami, said that because of the way fat is proportioned in the body, her breasts appeared more deflated than the rest of her.
Stassie said that her recent weight loss is what caused her breasts to deflate, which is why she decided to go under the knife again for another surgery.
"When I lost all my weight, [my boobs] just like shrunk," she said. "And I just want them to be like cute again. Whatever. Judge me if you wish."
Stassie says she wants to be open about the reality of plastic surgery to make the topic less taboo and less scary to people considering work, which is why she decided to vlog the whole thing.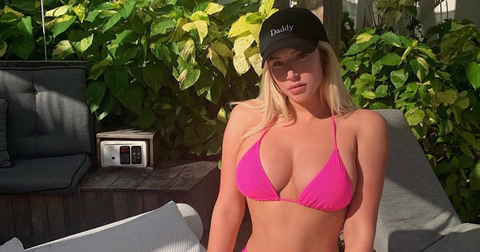 Stassie recently decided to switch out her implants for smaller ones.
Stassie had new implants put in in February 2018, but almost two years later she said she decided to switch them out for smaller ones, citing some small problems with her current implants. 
"I'm fixing my implants next Thursday," she said in a vlog from October. "I'm having issues with my current ones. I'm pretty sure it's, like, bottomed-out or something, I don't know. It's, like, not in its socket."
She then decided that while she was getting her implants fixed, she would downsize them a little.
"I'm just gonna get a little bit of a smaller t---y and fix my implant," she said. 
She showed off her new, smaller breasts in a bikini picture posted to Instagram, thanking her surgeon for the surgery.
"If you follow my youtube you know that I switched my implants for smaller ones!" she posted. "just wanna give a shoutout to @galanisplasticsurgery because I'm so happy with the results.. and no this isn't an ad lol."
She shared more about her experience with the surgery in her vlog from October.
In addition to her breast surgeries, Stassie has also been open about having lip fillers.