Kylie Jenner Addresses Tyga Relationship Rumors: "There Was No 2 A.M. Date"
Are Kylie and Tyga back together? The former couple was spotted out together just a day after it was announced that she broke up with Travis Scott.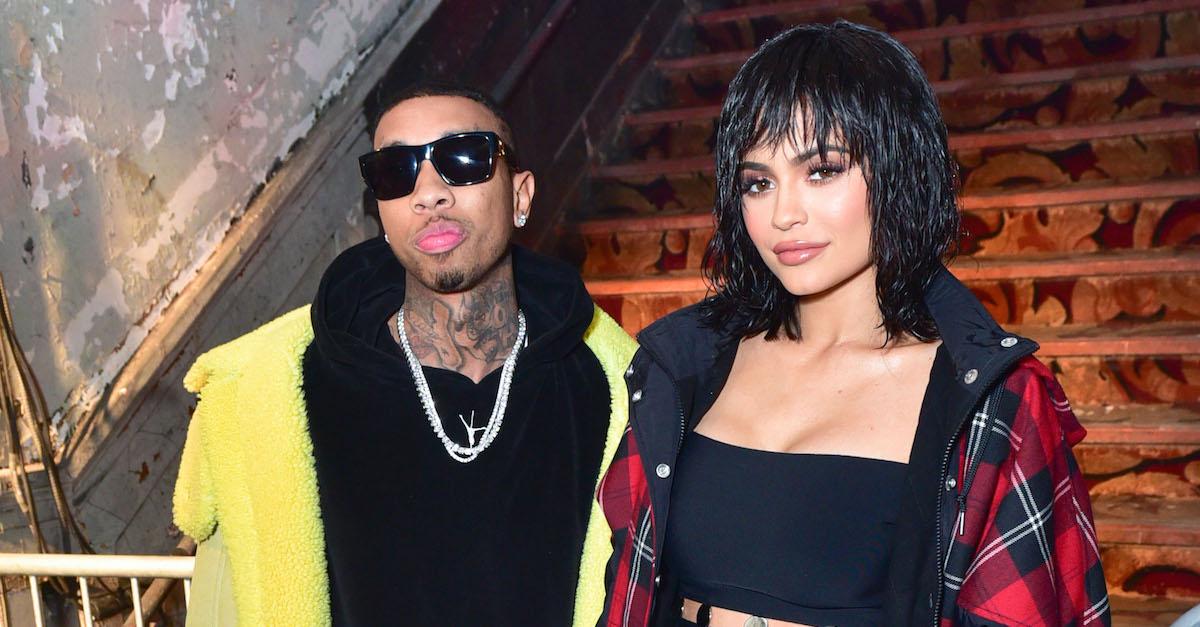 Article continues below advertisement
Less than 24 hours after Travis and Kylie's split was confirmed, she was seen out in L.A. with her famous ex Tyga. But, was it just a coincidence, or is the pair trying out a relationship once again?
Are Kylie Jenner and Tyga back together?
When Kylie and Travis split, fans joked about what Tyga must have been feeling now that his famous ex was once again single. And, like it was almost too good to be true, Tyga and Kylie were soon spotted out together. But, the reunion was apparently just a case of being out at the same time.
Article continues below advertisement
A source confirmed to E! News that Kylie originally went out for a girls' night, which was planned by her bestie Stassie Karanikolaou as a way to get her mind off the recent split. Kylie, Stassie, and their friend Kelsey went out to Delilah, a restaurant in L.A. for a meal and then they decided to meet up with Tyga to continue their night out.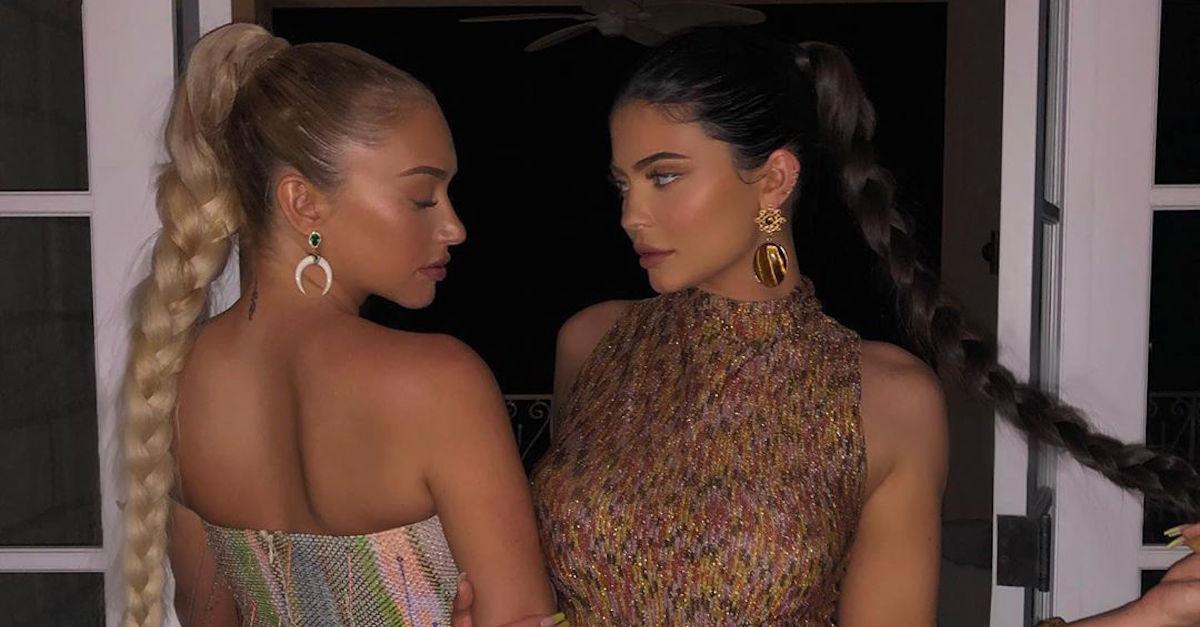 Article continues below advertisement
"He was with a few of their mutual friends at Sunset Marquis and invited Kylie and her girlfriends to come hang out, since they were already out," the source said.
Though it may seem like Kylie was trying to get back at Travis amid rumors that he's been stepping out on her for months, she and Tyga have reportedly been in touch intermittently since their split. The source later said that the reunion with Tyga is not indicative of them getting back together romantically.
"It wasn't an intentional jab at Travis, but she did hang out with Tyga for a bit. Nothing romantic is going on," the source confirmed.
Article continues below advertisement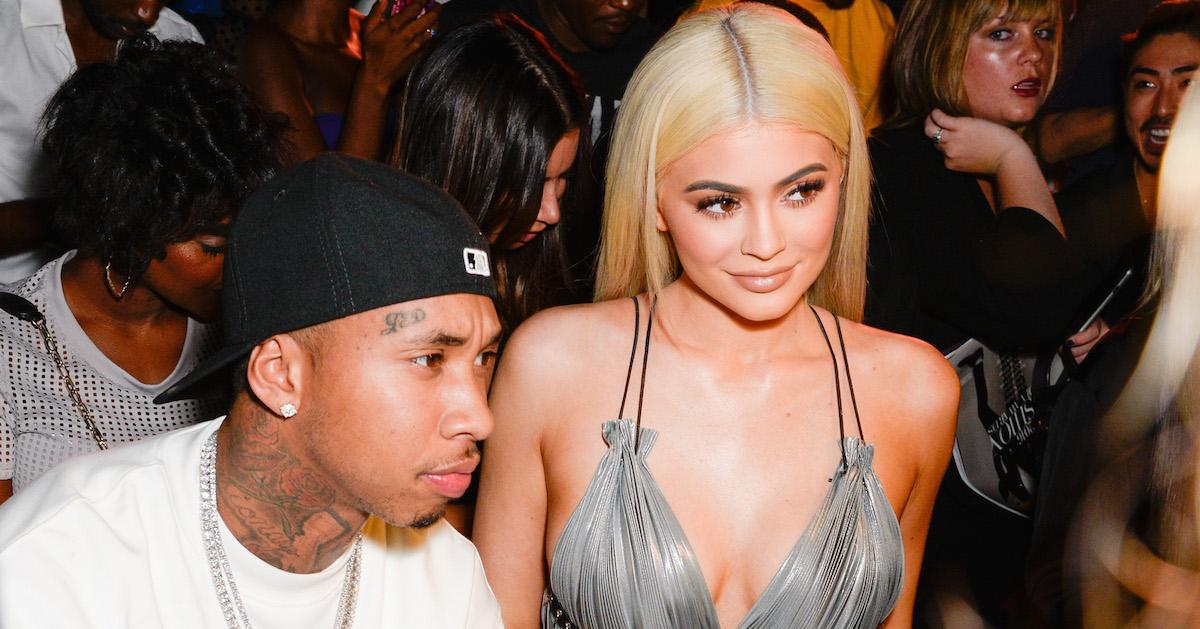 Kylie just addressed the Tyga reunion rumors.
Kylie Jenner isn't about to let one hangout tarnish the cordial relationship she's forging with Travis Scott. The reality starlet took to Twitter to confirm that she and Tyga are not getting back together, and that the media has blown her breakup out of proportion.
"Travis and I are on great terms and our main focus right now is Stormi," she tweeted. "Our friendship and our daughter is priority."
Article continues below advertisement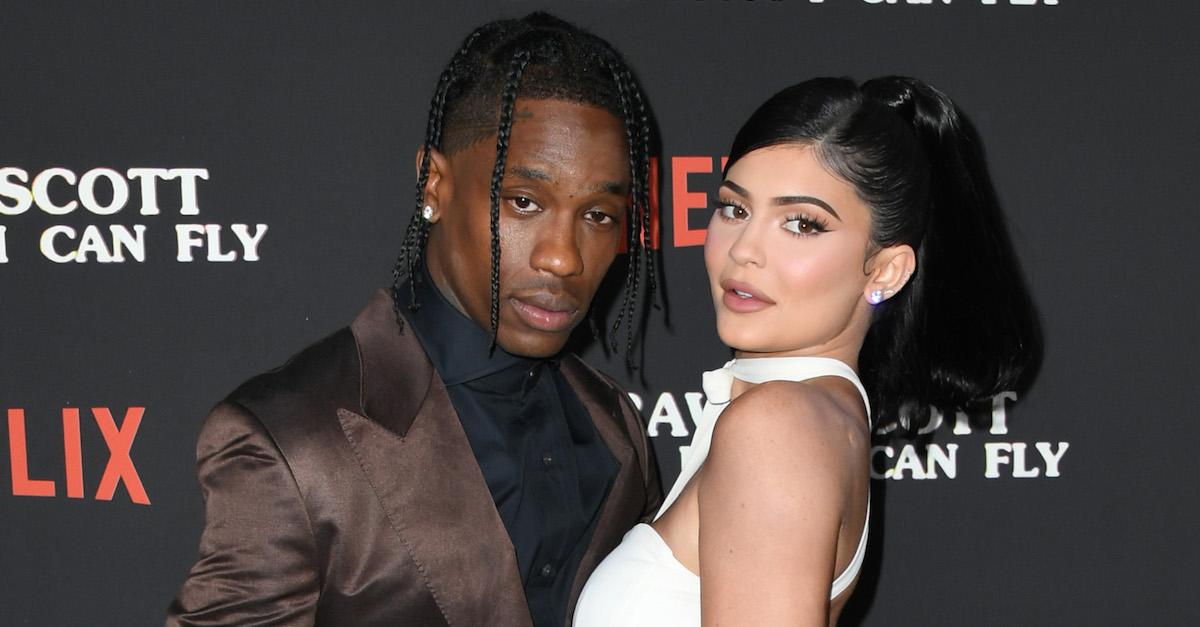 She went on to discuss how salacious her interaction with Tyga has been made to seem.
"The internet makes everything 100 times more dramatic than what it really is," she wrote. "There was no '2 a.m. date with Tyga.' You see me drop two of my friends off at a studio that he happened to be at."
Article continues below advertisement
A timeline of Kylie Jenner and Tyga's relationship.
Fans of KUWTK may remember that Tyga first got acquainted with the KarJenners when he performed at Kendall's Sweet 16 bash in 2011. Kylie was 14-years-old at the time, so thankfully, sparks weren't exactly flying for the pair.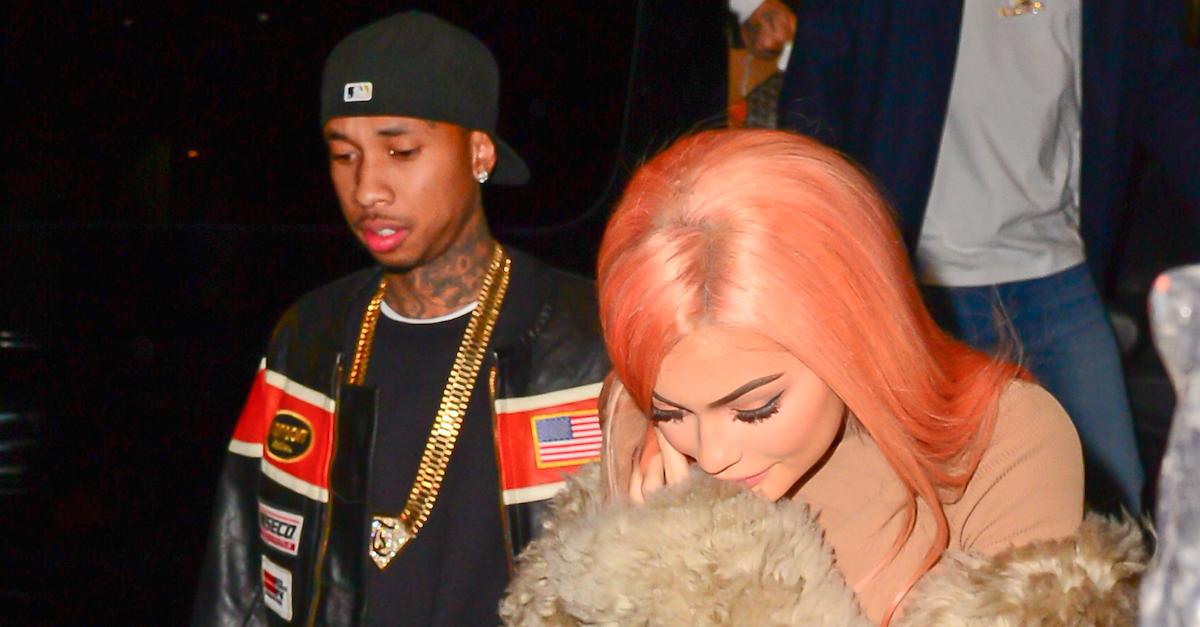 Article continues below advertisement
By 2014, rumors began swirling that Kylie was officially dating the rapper when she posted a picture with him and a crew of other people, including Chris Brown and her sister Kendall. Kylie was 16 years old at the time, and their romance would not be confirmed until after her 18th birthday.
Tyga was still dating his baby mama, Blac Chyna, at the time, but he ended things with her by August of 2014. As we know, Blac Chyna went on to have a baby with Kylie's brother, Rob Kardashian. Talk about keeping it all in the family.
Article continues below advertisement
Though the couple wouldn't officially confirm a relationship, they weren't exactly in hiding about it either. They continued making appearances on each other's Instagram pages, and when backlash came out about Kylie being a minor, Kris Jenner had to make a statement about her daughter being single. It didn't do much to stop the speculation, though.
Article continues below advertisement
When Kylie turned 18 in August of 2015, the couple began speaking out about being together officially. Tyga gifted the reality star with a Ferrari to celebrate the big day. She appeared in his music video for "Stimulated" just a few days later, and the pair packed on the PDA in the video.
Article continues below advertisement
The two called things quits in May of 2016, but they reconciled shortly thereafter, and Kylie caused quite a stir when she referred to Tyga as her "husband" in a Snapchat video.
The pair called things off for good in April of 2017, with a statement that strongly resembled the one put out about her and Travis. The source confirming the breakup noted that a reconciliation between the two was definitely on the table.
Kylie began seeing Travis Scott after his 2017 Coachella performance just days after her Tyga split went public. Some media outlets reported that Travis was simply a diversion from her breakup with Tyga, but things did get serious quickly. As we know, Kylie got pregnant with Stormi shortly after they began dating.