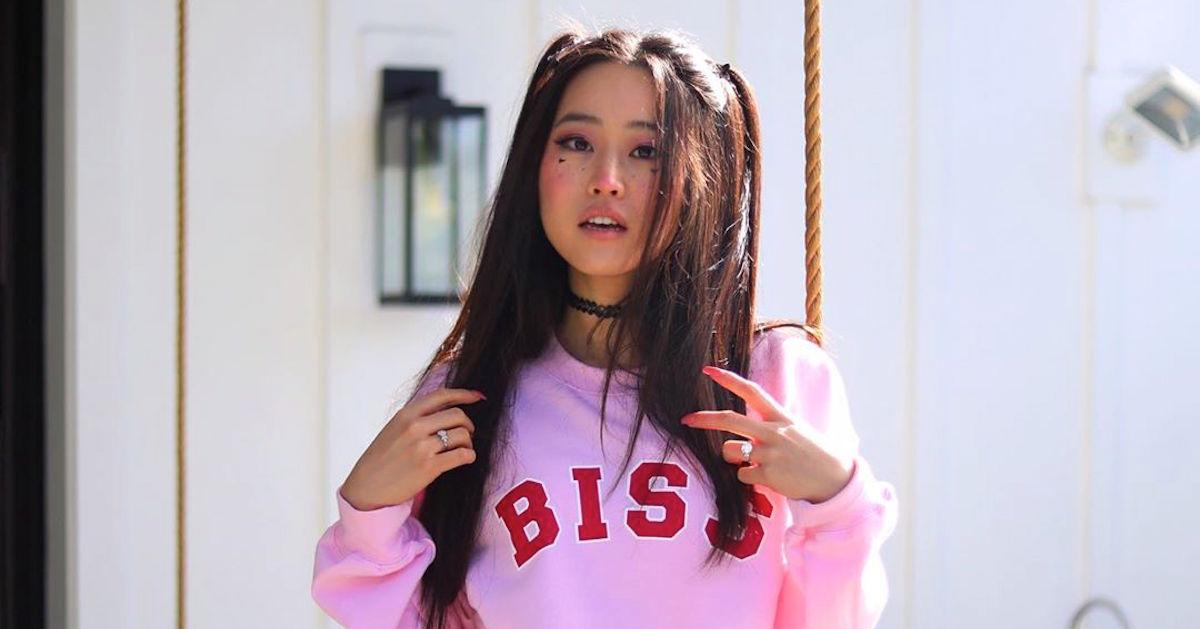 Stephanie Soo Accused Nick Avocado of "Manipulation," "Bullying," and Making Her Feel Unsafe
YouTubers Nikocado Avocado (Nick) and Stephanie Soo are known for their Mukbang videos (when vloggers eat food and interact with their fans), which have gotten them more than three million total subscribers. But, they might become more notorious for the public demise of their friendship.
Article continues below advertisement
It all started when Stephanie and Nick filmed a video collab together, during which Nick asked for Stephanie to spill the tea on another YouTuber, Veronica Wang. When Stephanie got visibly uncomfortable, it was only the beginning of their drama.
Since their awkward video together, Stephanie and Nick have been hinting at a big fallout in their relationship. Stephanie just posted a video explaining what happened, and she shared the nasty texts that Nick sent her in the wake of their problems.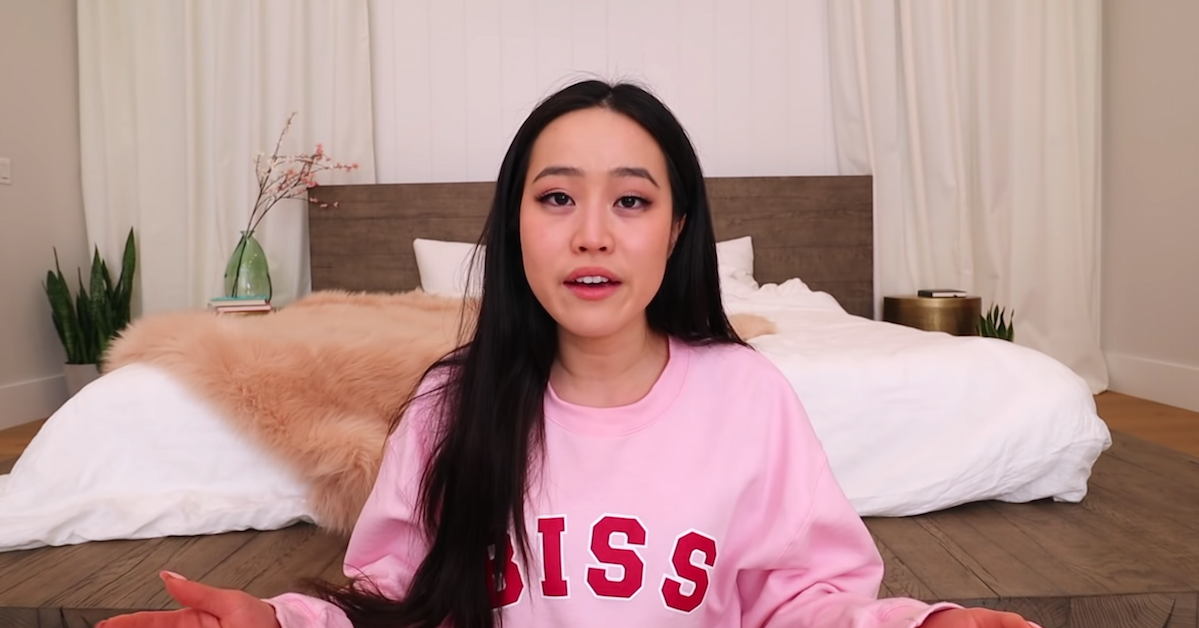 Article continues below advertisement
What's the Stephanie Soo and Nikocado Avocado drama? Nick slammed Stephanie's initial "exposed" video with one of his own. But, Stephanie fought back with yet another response (and even more text evidence).
Stephanie's latest video about Nick is her most dramatic yet — the proof she shows in it has fans wondering if Nick will be "canceled."
What's the Stephanie Soo and Nick Avocado drama?
The issues between Stephanie Soo and Nick Avocado really begin with Veronica Wang. Veronica is yet another Mukbang YouTuber who promoted Stephanie early on in her YouTube career. But, as time went on, Stephanie began to see a side of Veronica that made her uncomfortable and felt they wouldn't get along. She opened up about her problems with Veronica to Nick, and he encouraged Stephanie to talk about it on their video collab.
Article continues below advertisement
Nick and Stephanie got together to do a Mukbang video in early December. During the video, Nick kept pressing Stephanie to detail the drama about her and Veronica, and Stephanie wouldn't budge. Stephanie became radio silent on her channel after that.
On Dec. 21, Stephanie returned with a video entitled, "Why I Am Scared of Nikocado Avocado."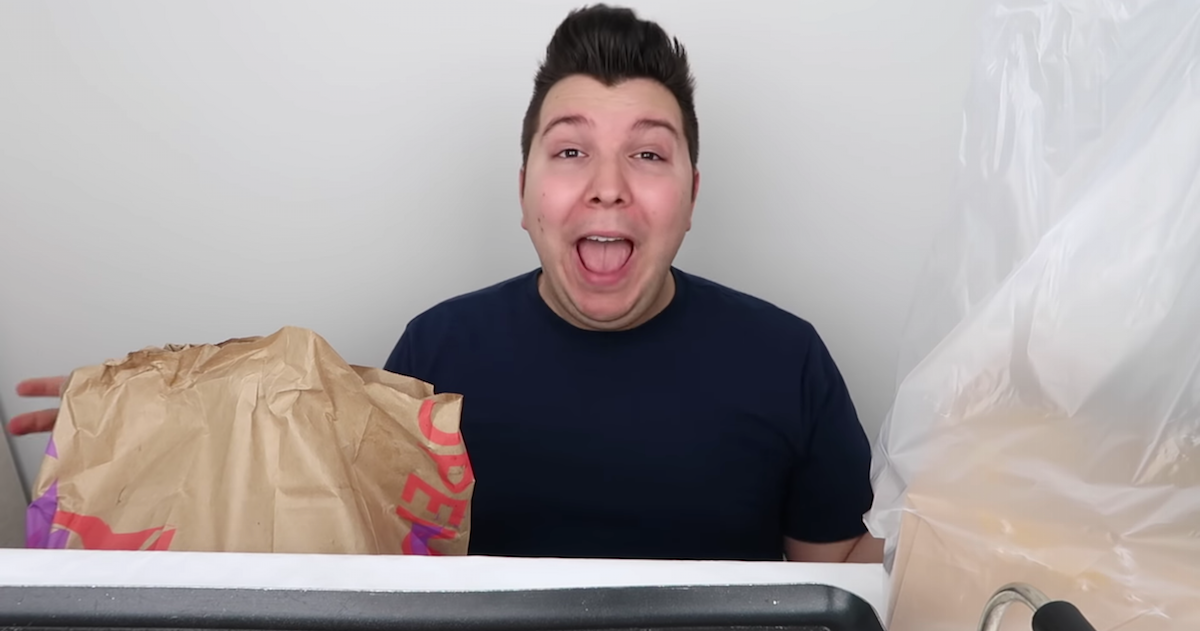 Article continues below advertisement
"The past couple of days have been filled with a lot of manipulation," Stephanie said in the opening of her video. "In particular, manipulating my own words against me to make me do things that I don't want to do, and I don't feel comfortable doing. [It's been] a lot of Nikocado Avocado using his platform to threaten me and to bully me. At this point, my home safety is kind of in question."
She went on to say that she would normally handle her issues offline, but that things had become so public that she felt she needed to express her feelings in a video.
"I feel like I've been manipulated by fear that I can't say no to him," she said through tears. "I just want to take back my power to say no."
Article continues below advertisement
Stephanie then detailed how her relationship with Nick blossomed after Veronica Wang shut down the site Shookbang, which had parodies and edits of popular Mukbang videos. Nick knew that Veronica and Stephanie were friends, so he reached out to the latter to see if she was involved at all.
When Stephanie said she wasn't part of the shutdown, Nick asked if she wanted to do a video with him to explain her side of the drama. Stephanie declined, citing that it was too soon.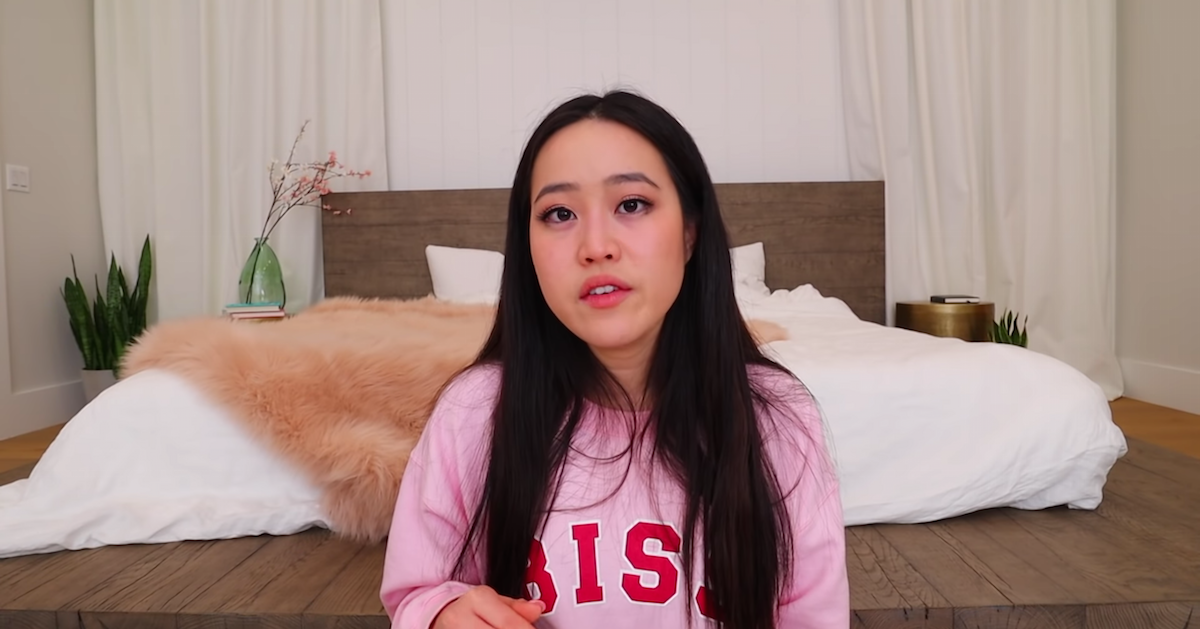 Article continues below advertisement
After declining a second video invitation, Stephanie asked to grab dinner with him and Zach Choi (another Mukbang video maker). She noted that Nick opened up first about things he was going through, so she felt comfortable talking to him about Veronica. She also said that he differentiated his online persona from who he is offline.
After continuing their friendship through texts, Stephanie felt comfortable enough to do a video with Nick. She, Nick, and Zach decided to film three videos in a row, for their respective channels. When discussing what they would talk about in said videos, Nick said he wanted Stephanie to detail her drama with Veronica. She said no, but he still pressed her about it when they were filming.
Article continues below advertisement
"Do you want to talk about it, or did you change your mind?" Nick asked in their video, which Stephanie shared again in her video.
After Nick called her "a strong woman," Stephanie felt like he was bating her by making the issues with Veronica seem more dramatic. She said that she just tried to get through the rest of filming because she felt "scared" of Nick, and it was clear that she was upset.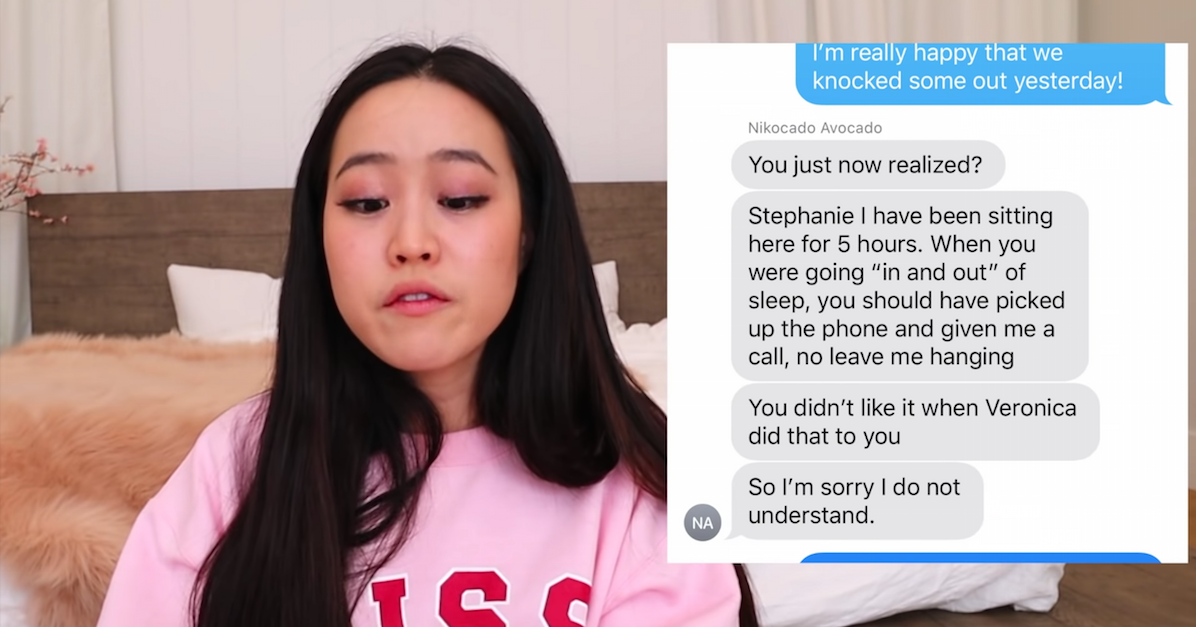 Article continues below advertisement
She then posted security videos from her house that showed her having a breakdown after filming with Nick.
Stephanie and Nick were scheduled to film the next day, but she texted him and Zach to say that she had to cancel. She posted their text exchange, during which Nick got heated about Stephanie's last-minute cancellation.
Stephanie then described how Nick posted several things on his Instagram about wanting to do an "expose" video, and how he wanted to spill the tea about something (his Twitter and Instagram pages are private). He also kept citing one of her texts to him, which had said she had been "in and out of sleep." He repeatedly posted videos of him and his friends saying it.
She began to feel even more unsafe about what she had told him in confidence.
Article continues below advertisement
She also claimed that Nick took photos and videos of her home security system (which she got after she was sexually assaulted in her house) while she was in the bathroom during filming.
Stephanie said it took her a while to get the confidence to post the video because she knew how many friends Nick has in the YouTube community.
Article continues below advertisement
Stephanie released another video about Nikocado's "manipulation."
After Stephanie explained her issues with Nick's behavior in her Dec. 21 video, Nick retaliated with his own hour-and-a-half response video. In it, he claimed that he never really liked Stephanie, since he found her to be "self-serving." He also said that she made faces during their video together to make it seem like she was uncomfortable, when she actually had said yes to talking about Veronica.
Article continues below advertisement
Nick also said that he only took photos of Stephanie's house after she said he could, and that he wasn't taking pictures of her security system. He accused her of being a braggart, and said she only really talked about how expensive her home finishes were.
Less than two days after Nick posted his "re: Stephanie Soo" video, Stephanie released what she said would be her final thoughts on the matter.
In "How Nikocado Manipulated All of Us," Stephanie went through Nick's video point by point to explain how he lied. She explained how Nick took photos of her security feed when she was in the bathroom, and how she wants to release her security footage, but can't yet without Nick's consent.
Article continues below advertisement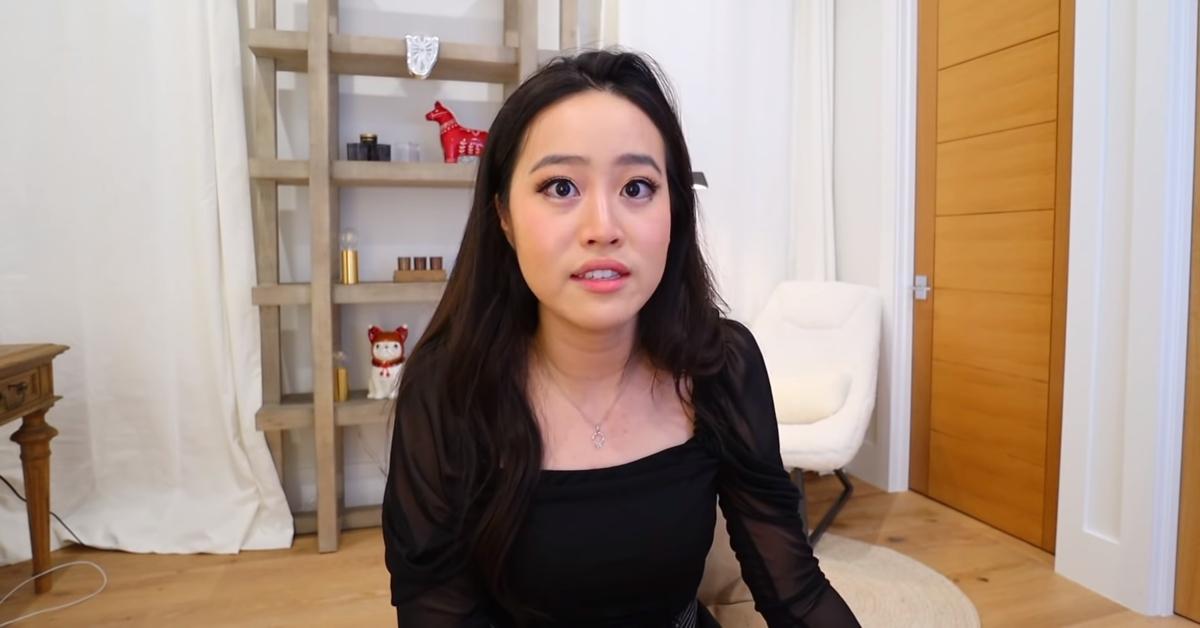 She also showed text exchanges that contradicted things that he said, including how she ghosted him, how he never got her direct permission to mention Veronica in their collab video, and how he was actually the one obsessed with talking about her house.
Stephanie featured clips from Nick's past videos too, during which he said that he loved Stephanie, and how he had a great first impression of her.
Article continues below advertisement
The compelling bombshell video also showed that Stephanie and Zach were both uncomfortable with how Nick handled their Mukbang video, and that he had sent other strongly-worded texts to her before the demise of their friendship. She revealed that she was done discussing their drama.
"I am no longer scared of you," Stephanie said. "Because all you do is twist things and lie. I think it's starting to show... I am moving on in my life."
Watch Stephanie's latest response video about her drama with Nikocado Avocado below (Trigger warning: Stephanie discusses a past sexual assault).
If you need support, The National Sexual Assault Hotline is available 24/7 at 1-800-656-4673. You will be connected with a trained staff member in your area. Or visit RAINN.org to chat online with a support specialist at any time.