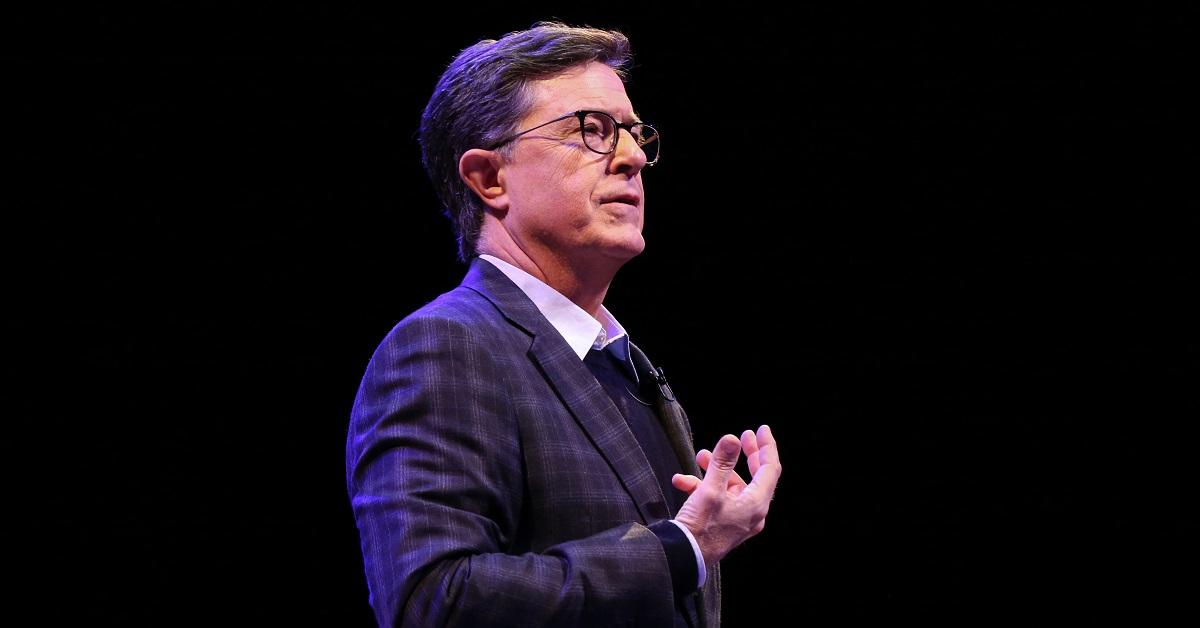 Stephen Colbert Has Benign Positional Vertigo, Which Causes Him to Fall Down
Stephen Colbert has revealed that he's sick, but many fans of the 'Late Show' host are wondering what exactly he's been diagnosed with.
Since he took over The Late Show from David Letterman, Stephen Colbert has become a go-to late-night host for many across the U.S. Often, that's been thanks to Stephen's willingness to open up to his audience, sharing details about his life that many celebrities would be unwilling to divulge. Now, Stephen is sharing details about an illness that he's been suffering from for years.
Article continues below advertisement
Is Stephen Colbert sick?
In an interview with Vanity Fair, Stephen revealed for the first time that he has been diagnosed with a medical condition called benign positional vertigo. It's apparently a common form of vertigo that can lead to sudden dizziness, nausea, and a loss of balance when the head is positioned the wrong way. In general, these episodes are mild and can lead to a spinning sensation.
Article continues below advertisement
In speaking with the magazine, Stephen said that he often forgets about the condition until it rears its head.
"It's almost entertaining, until I forget," he said in the interview. "And then I go to stand up, and then I just fall down. So, I'm coming to you right now from a very weird angle, slightly listing to port."
The disease has no cure, but there are ways to mitigate the symptoms.
In fact, during Stephen's interview, his wife, Evelyn McGee-Colbert, interrupted to remind him that he had to do the vertigo exercises that had been prescribed. In addition to reminding him about his medical treatments, Evelyn has also played a crucial role in the continued production of The Late Show through the coronavirus pandemic.
Article continues below advertisement
Stephen Colbert recruited his family to help him make 'The Late Show.'
Like many late-night hosts, Stephen was filming The Late Show from home during the early days of the pandemic. That meant that he required a lot of help from his wife, as well as his kids, to make the show happen. Now, Stephen has returned to the Ed Sullivan Theater where the show normally films, but he's still shooting in an office instead of on his normal stage because he's not allowed to have a live audience.
Article continues below advertisement
In speaking with Vanity Fair, Stephen explained that while he's desperate to have his audience back, there are certain benefits to the more intimate format that the show has taken during the pandemic.
"Individuals at home or in small groups can receive this material in a much more raw state. You can get as dark as you want within your own ethical guidelines, without the concern of how you kill the vibe of a room," he said.
"As much as I want my audience back, and I desperately do, it would be extremely difficult to talk about what's going on in the world right now to a group of people who normally have a party atmosphere," he continued.
Stephen has adjusted his show appropriately to match the moment that Americans are living through, even as he's been brutally honest about the struggles he's faced through the pandemic. Now, those struggles include a vertigo diagnosis.