Storage Unit Boss Films "Final Boss Karen" Abusing Her Employees
A viral TikTok video clip shows a storage unit customer mistreating employees, and she begins to "fake cry" after realizing she was caught.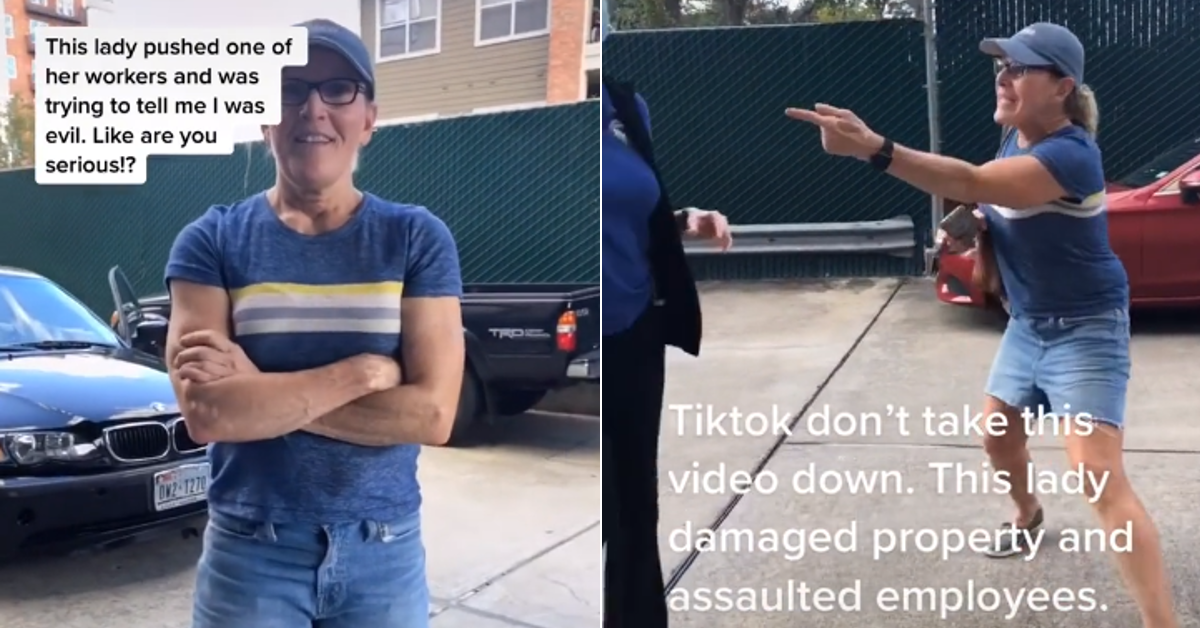 Sometimes, people have bad days. And while some folks are pretty good about making sure that they don't display any ugly behavior to others, there are some who do the exact opposite. Folks who, when they're grumpy or things just aren't going their way, just toss their hands up in the air and say, "Well, this is how I'm feeling today, so deal with it," and then proceed to blame everyone and everything but themselves for the way that they're acting.
Article continues below advertisement
While it's easy to judge others who indulge in such gross behavioral practices, we should probably take a hard look at ourselves and make sure that we aren't guilty of the same type of behavior.
But then there are extreme cases where hopefully that type of introspection isn't even necessary, like what this "Storage Unit Karen" reportedly did to employees at a Houston business.
Here's how the story goes: TikToker @spectacula begins recording a woman's altercation with undocumented workers she had hired. "Me, the other employee, and the store manager… were minding our own business," OP said. "She kept screaming and hollering at them to move faster."
Article continues below advertisement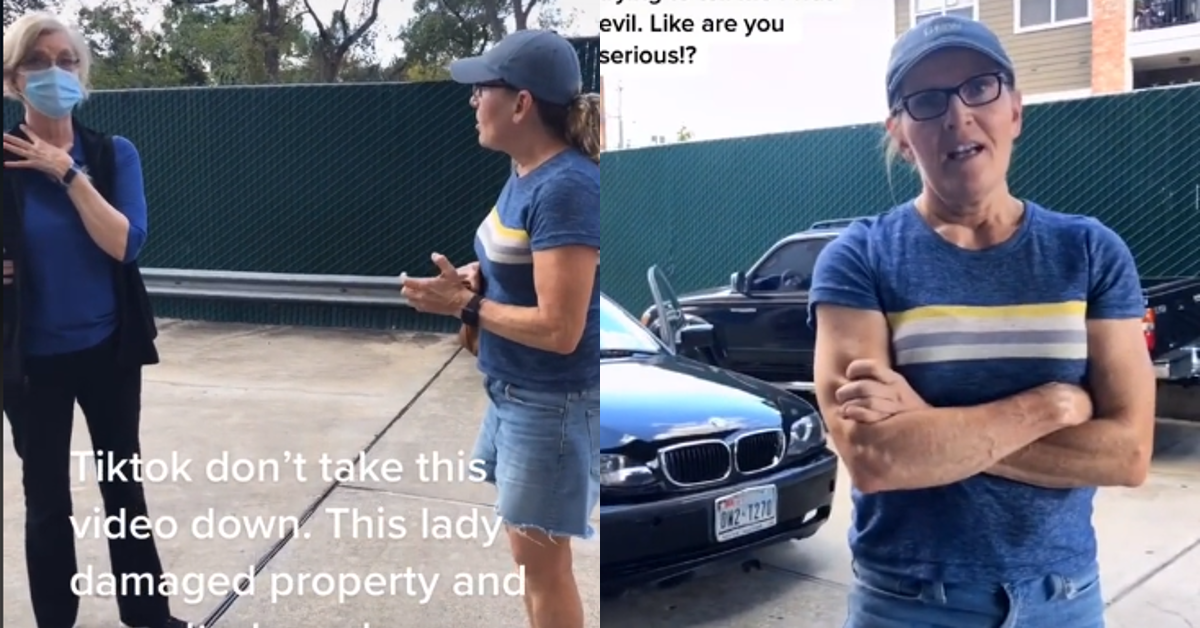 The situation escalated when @spectacula stated that the woman was becoming more and more aggressive: "We could hear them from our office. The way she was treating them was just, like, not OK."
It didn't take much longer for the verbal abuse to turn physical.
Article continues below advertisement
"This lady was just screaming at the guy. She was like, 'Man! Come on! You can't do anything right!' She said, 'Move! Move faster!' And she pushed this guy in the green shirt."
To make matters worse, she drove a rented U-Haul truck into a pole on the property. According to MSN, one of the workers that the woman hired reportedly told her "not to go off on [her] employees."
Article continues below advertisement
She followed up by saying, "This man has been working with me for 20 years." The woman then claimed that the employees she hired were cheating her.
@Spectacula approached the workers who were being berated by the woman and told them that they didn't have to put up with the treatment they were receiving.
"I just want you to know that that was not OK, and you have rights." She then turned to the Karen in question, stating, "You're going to have to pay the price for this. If not now, then later on."
In the clip, the Karen then begins looking to a white storage unit employee for assistance in the argument.
Article continues below advertisement
And when she didn't receive the kind of reaction that she wanted from the employee, especially after seeing that she was being recorded, many commenters pointed out the Karen's "fake" crying.
Article continues below advertisement
The woman was ultimately banned from the community storage facility for her behavior. The TikTok user who uploaded the footage believed it was a clear cut case of discrimination and indulging in a power dynamic compounded by race.
Article continues below advertisement
She saw the white customer abuse "Hispanic Latino" employees she hired and become increasingly aggressive. And when she was called out on it, she then began to play the victim and shift the narrative to her favor.
"I want people to know that there are people like Karen who are very disrespectful to Hispanic Latinos. But we all have a voice," the TikToker said.
@Spectacula continued, "It doesn't matter if you're Asian, African American, Hispanic, Indian … from a different ethnicity, it does not matter. If you are here in the United States … this is your home now. You have to treat everyone with respect, and I don't think people like Karen respect that."