Strip Club Empire Plans to Send Exotic Dancers to Area 51
The Area 51 raid that's been planned on Facebook is, apparently, actually happening, and one strip club owner wants to send his dancers along with the two million people on Facebook who say they're going.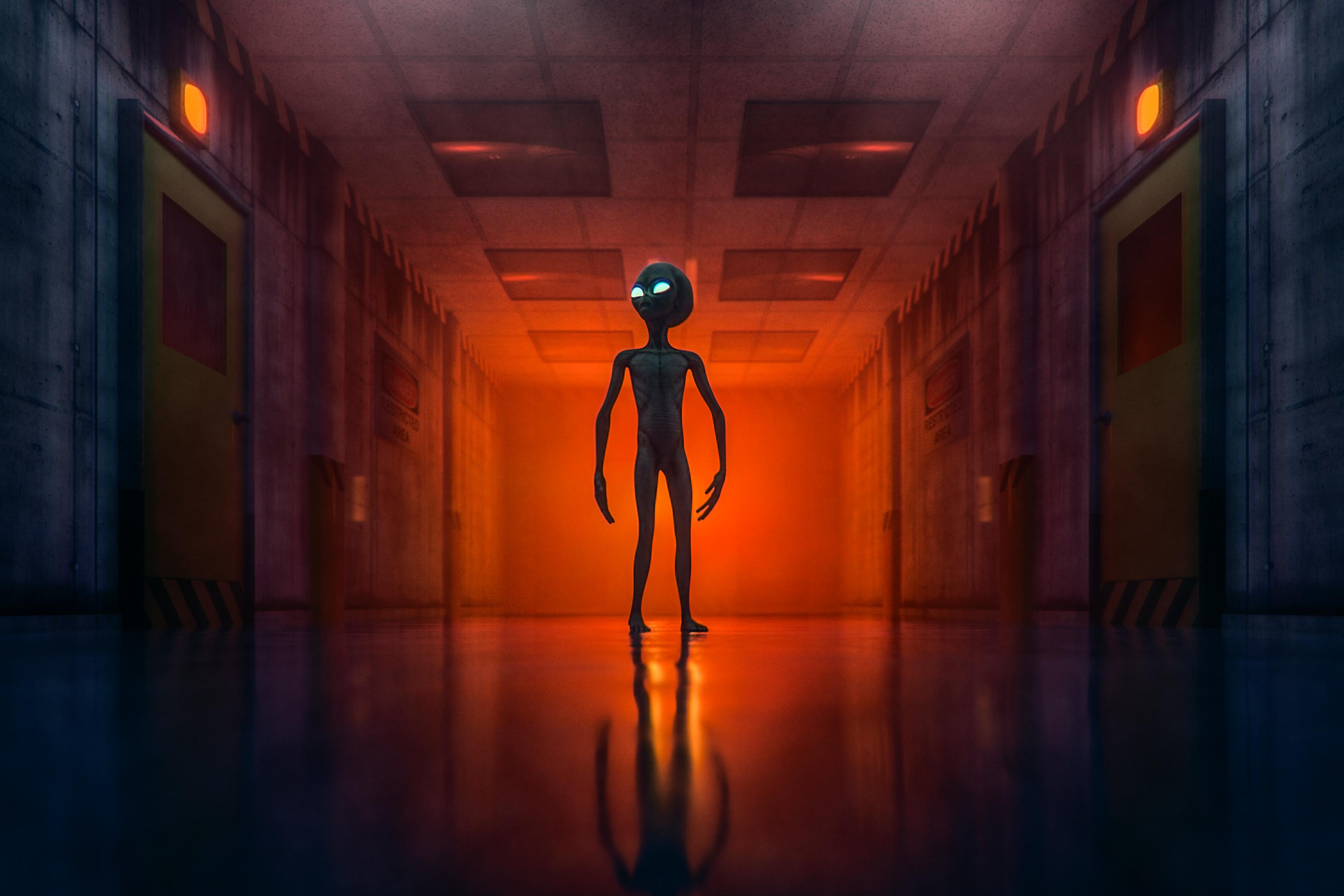 You are probably aware by now that people are planning to storm Area 51. It's all over the Internet. The memes are choice. It may have started out as a joke, but the Facebook event called "Storm Area 51, They Can't Stop All Of Us" now has two million people who say they are going and another 1.4 million who are "interested."
Article continues below advertisement
The plan, according to the Facebook event, is simple. On September 20 at noon, "We will all meet up in Rural Nevada and coordinate our parties. If we Naruto run, we can move faster than their bullets. Let's see them aliens." The event went so viral, some might argue too viral, and now no one knows how many people are actually going to show up to try and raid this top secret facility, which the government claims is an "open training range for the U.S. Air Force." But of course, most people believe it's full of secrets... and aliens.
Article continues below advertisement
The prospect of this raid has gotten so out of hand that there's actually an official website now and the Air Force did feel like it had to issue a warning to anyone who is taking this event seriously and actually plans to show up.
"[Area 51] is an open training range for the U.S. Air Force, and we would discourage anyone from trying to come into the area where we train American armed forces," Air Force spokeswoman Laura McAndrews told The Washington Post. Then, she ominously added, "The U.S. Air Force always stands ready to protect America and its assets."
Article continues below advertisement
I don't know about you, but the second part of that statement made me 100 percent more suspicious about what's actually going on at Area 51. I don't know if that statement is going to deter the conspiracy theorists and nerds who do actually plan to show up. It might just fuel their hunger to find out what's really going on.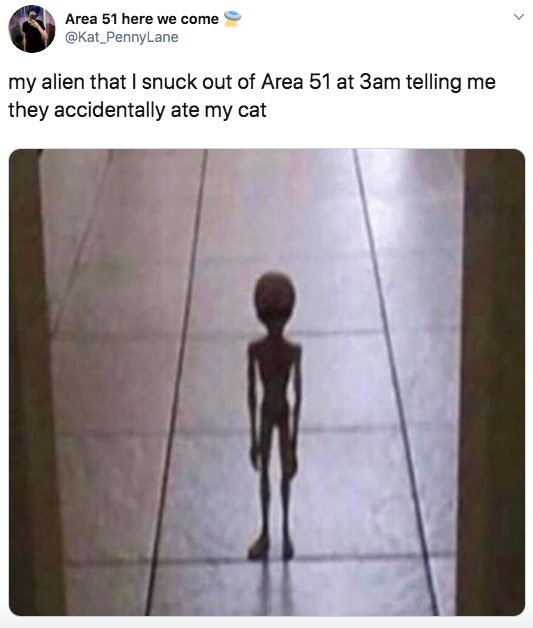 Article continues below advertisement
One person who is taking the Area 51 raid completely seriously and is dying to get a human/alien party started, evidently, is Ryan Carlson, the director of operations at adult entertainment company, Déjà Vu Services. The company, which is located in Nevada, is planning to participate in the raid on September 20 by sending strippers.
"Come September 20, we'll be there," Carlson told KSNV. "We know what most Americans know: that strippers make any event better, and this one will be no exception." According to KSNV, the company "is approaching the event as the 'Ultimate Alien Tailgate Party.'"
Article continues below advertisement
They want to entertain people and, of course, cash in on this gathering of what will no doubt be a bunch of ridiculous dudes. Carlson said the company plans to send about a dozen strippers to Area 51 in the company's mobile strip club, also known as the "Strippermobile." This whole thing is really getting out of hand!
It seems like at least one strip club company will actually be showing up to Area 51 on September 20. I imagine that at least a few of the two million people who responded that they'd be attending will show up too. It's gotten to the point where the Belize Tourism Board is offering Nevada resident who live close to Area 51 the chance to win a free trip out of the country for the days the raid is supposed to go down.
Article continues below advertisement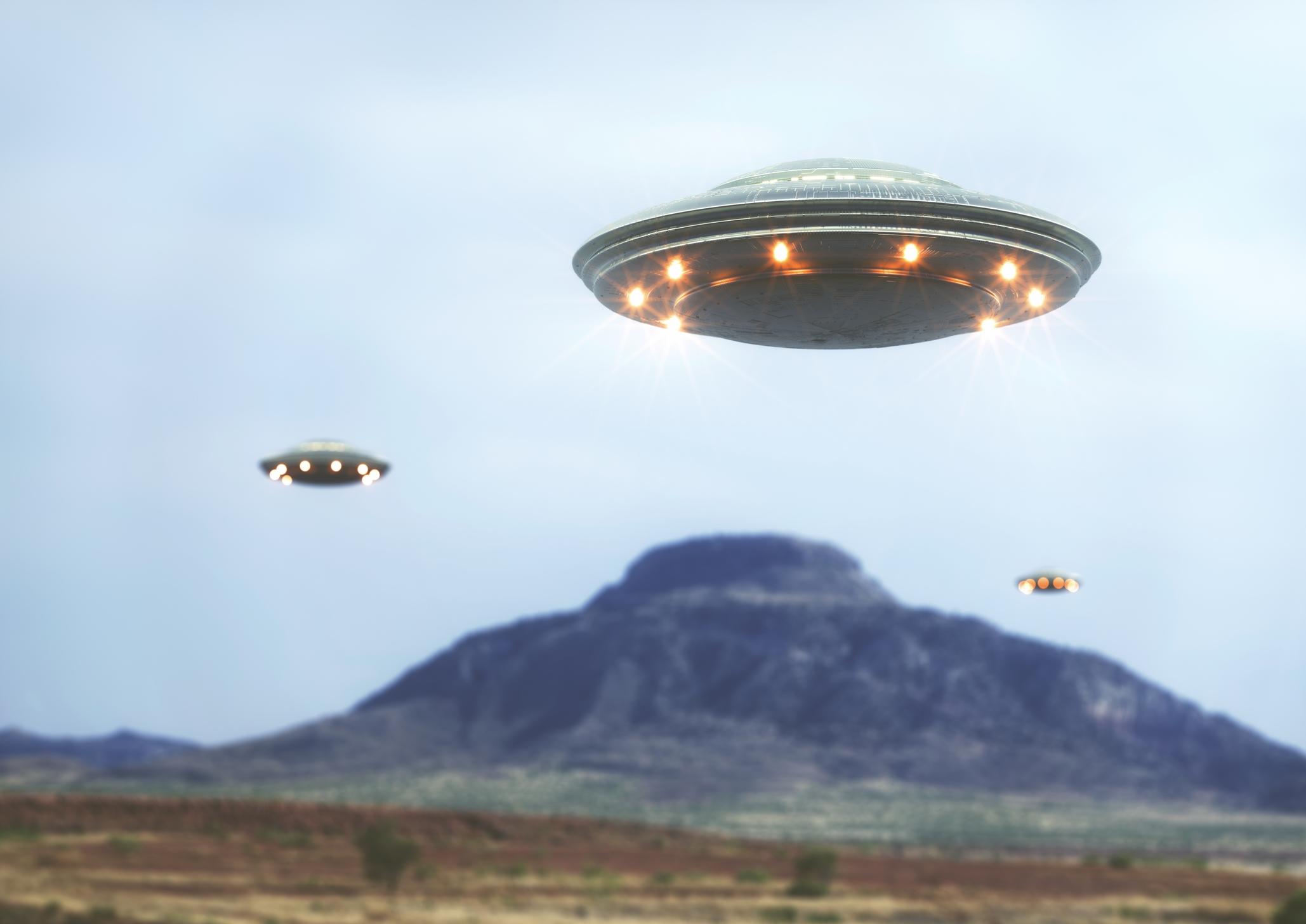 "The Belize Tourism Board — a tiny country that knows a thing or two about visitors coming in droves — is offering apprehensive Rachel residents a free retreat ... to ensure they can be out of town and relaxing in Belize while avoiding whatever should come of the Sept. 20 event," a spokesperson told KSNV.
Article continues below advertisement
Several posts by the event's creators claim that the event was supposed to be a joke and no one should actually show up to Area 51 on September 20. But it seems to be a little late for that. This is what happens when you propose something ridiculous to the rest of the internet. They take it seriously.
Even if no one else shows up, the Déjà Vu Strippermobile will definitely be there and ready to party. "We don't know if there's aliens at Area 51," Carlson told KSNV, "but if there are, they'll be entertained upon their rescue, along with any party-goers that attend."