A Studio Ghibli Theme Park is Coming to Japan — Here's How to Watch All the Movies
The Studio Ghibli movies have been fan favorites across the world for generations. Here's where and how to watch them.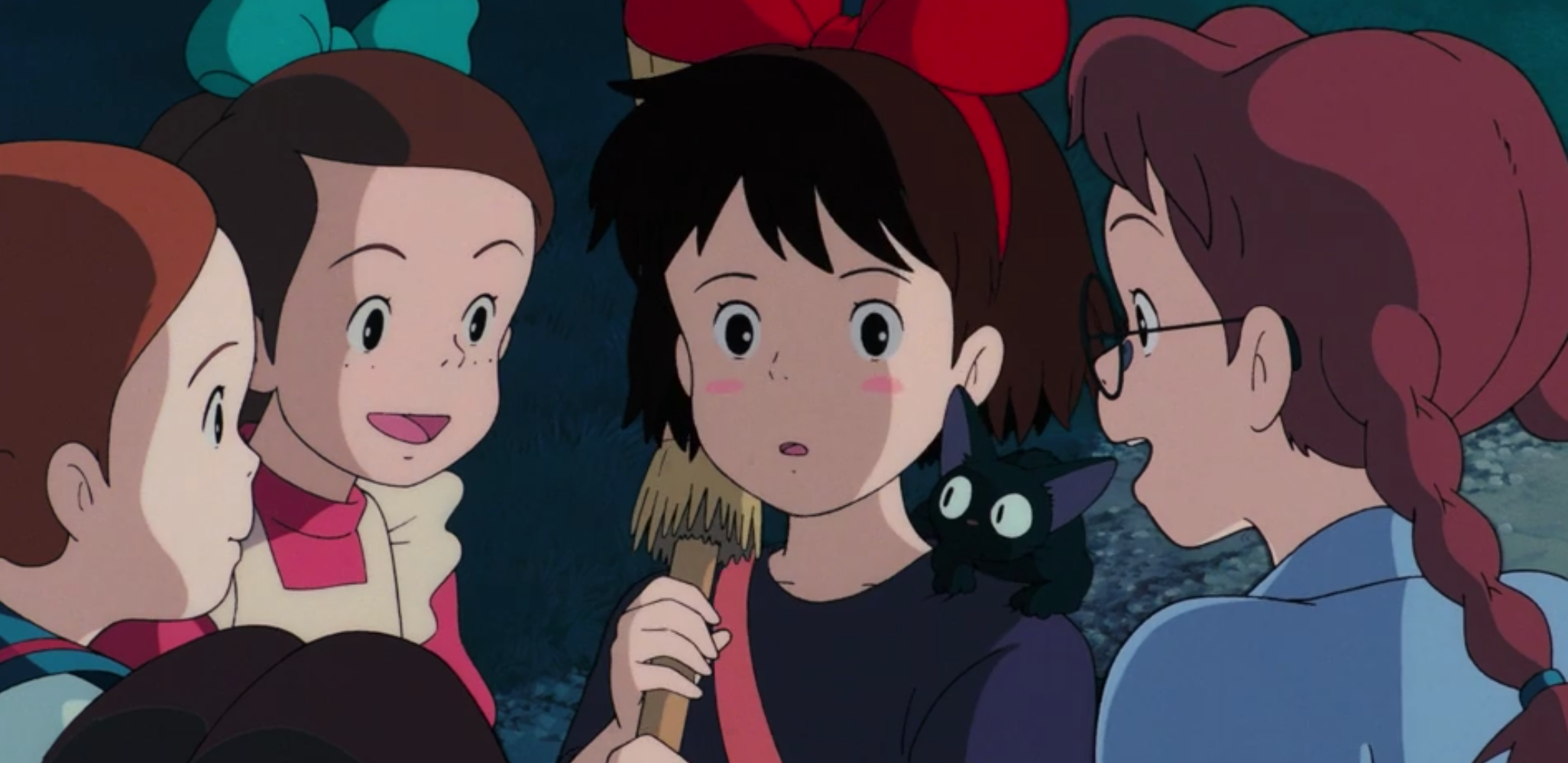 Anime fans from all over have at least heard of the Studio Ghibli films. The studio is best known for releasing works by filmmaker Hayao Miyazaki, who's behind some well-known projects like Spirited Away, My Neighbor Totoro, and Ponyo. The style of art used to animate the movies is gorgeous and enchanting, and viewers love how they can relate to the characters and how the movies make the humdrum of everyday life feel beautiful.
Article continues below advertisement
For years, people could only watch Studio Ghibli films through special releases the company chose to do in theaters, so there was no way to sit at home and watch them on your own time — until recently.
Here's how to watch the 'Studio Ghibli' movies in order.
Currently, almost all the Studio Ghibli films are available to stream on HBO Max. There's no particular watching order for them to make sense, as they're all part of separate storylines. However, if you wish to watch them in the order of release, here's a list!
Article continues below advertisement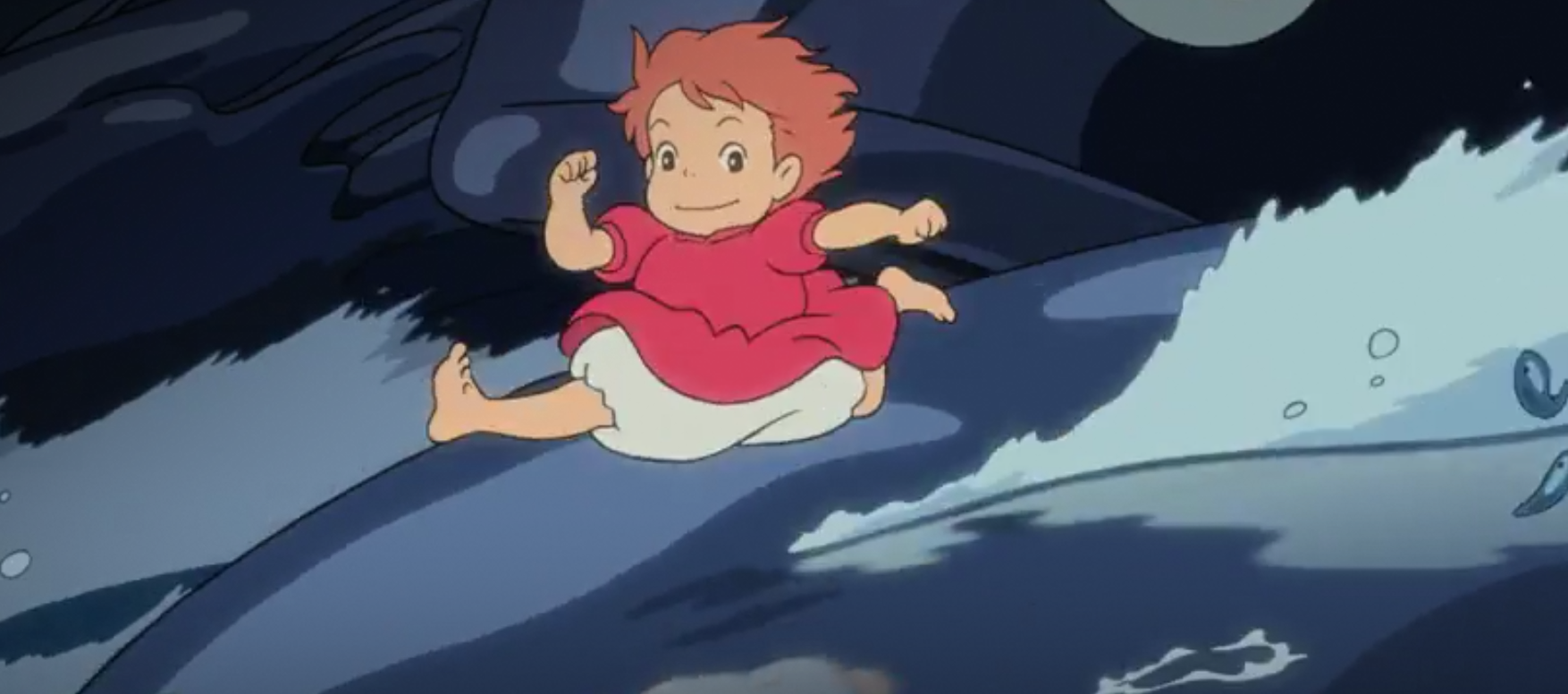 Nausicaä of the Valley of the Wind (1984)
Castle in the Sky (1986)
My Neighbor Totoro (1988)
Kiki's Delivery Service (1989)
Only Yesterday (1991)
Porco Rosso (1992)
Ocean Waves (1993)
Pom Poko (1994)
Whisper of the Heart (1995)
Princess Mononoke (1997)
My Neighbors the Yamadas (1999)
Spirited Away (2001)
The Cat Returns (2002)
Howl's Moving Castle (2004)
Tales from Earthsea (2006)
Ponyo (2008)
The Secret World of Arrietty (2010)
From Up on Poppy Hill (2011)
The Tale of the Princess Kaguya (2013)
The Wind Rises (2013)
When Marnie Was There (2014)
Article continues below advertisement
For those who want even more to watch, feel free to check out the first feature-length Miyazaki film called The Castle of Cagliostro about the legendary thief Arsène Lupin. It's part of the Lupin III series and is available to stream on Netflix. Studio Ghibli also has an animated series called Ronja, the Robber's Daughter. It follows the story of Ronja, who is the daughter of a pro thief. Her life becomes complicated when she makes friends with a kid from a rival tribe. Watch it on Amazon Prime.
A 'Studio Ghibli' theme park is coming to Japan.
Fans who can't get enough of the Studio Ghibli movies will be excited to hear that a theme park based on the films is coming to Japan. According to Comic Book, the park opens on Nov. 1, 2022. It will feature different attractions based on the movies that made the studio famous, including Dondoko Forest. This area will bring to life the movie My Neighbor Totoro — and even include a 17-foot statue of the loveable character.
Article continues below advertisement
Toshio Suzuki, the executive producer and co-founder of Studio Ghibli, announced the news along with governor Hideaki Omura of Japan's Aichi Prefecture. The theme park will also include areas called the Giant Ghibli Warehouse and Hill of Youth with references to other movies. By 2023, other areas will be open, including Mononoke Village and Witch Valley.
Right now, there's no word on how visitors will be able to book tickets to the park. Depending on where you live, including in the United States, travel to Japan is "very limited," according to the Japanese Embassy. It may not even be possible to book plane tickets for some time. Thanks, coronavirus.