Is WNBA Star Sue Bird Married to Her Partner Megan Rapinoe? An Update on the Couple
When the Seattle Storm of the Women's National Basketball Association decided to draft Suzanne Brigit Bird in 2002, it was obviously a huge year for her. She would go on to become a four-time WBNA champ and five-time Olympic gold medalist, among a number of other accolades, cementing her place in the league's history.
Article continues below advertisement
Now that Sue is retiring, fans are interested to see what she does next — and what's going on in her personal life. So, is Sue married? And what's been keeping her busy?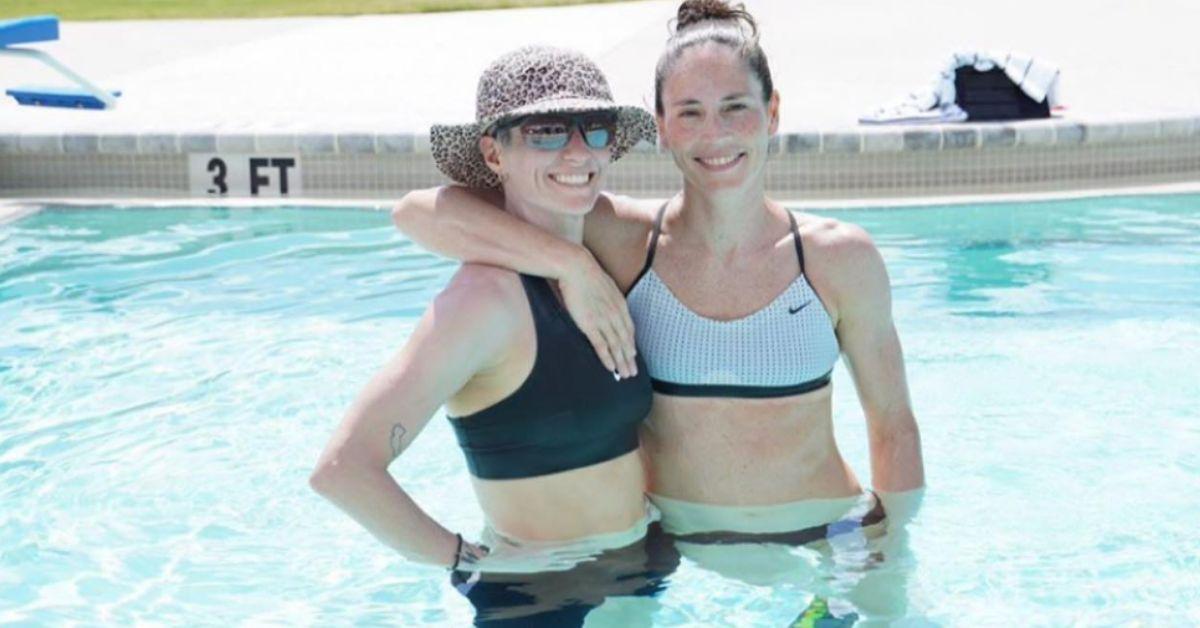 Article continues below advertisement
Is Sue Bird married to her longtime partner?
Sue has been in a relationship with soccer star Megan Rapinoe since 2017. Megan is an Olympic gold medalist with an impressive athletic history in her own right.
They crossed paths for the first time in 2016 at the Rio Olympics during a photoshoot. According to Us Weekly, Megan regrets their dorky introduction because she felt like she left a bad impression.
Sue came out of the closet in 2017 when her relationship with Megan was first publicized. According to ESPNW (via Bleacher Report), she said, "I am gay. Megan is my girlfriend … These aren't secrets to people who know me. I don't feel like I have not lived my life. I think people have this assumption that if you're not talking about it, you must be hiding it like it's a secret. That was never the case for me."
Article continues below advertisement
She went on to say, "It's happening when it's happening because that's what feels right. So even though I understand there are people who think I should have done it sooner, it wasn't right for me at the time. I have to be true to that. It's my journey."
Article continues below advertisement
Megan and Sue got engaged in October 2020. Sue made the announcement by posting a sweet photo on Instagram without a caption.
As of this writing, Megan and Sue are still together, but they haven't tied the knot just yet. Megan told the Seattle Times in May 2022 that their wedding date will depend on Megan's schedule and that they'll likely get married after the 2023 Word Cup.
Article continues below advertisement
What is Sue Bird up to now that she's retired from the WNBA?
Sue confirmed in June 2022 that she would be retiring from the WNBA after 21 years of playing with the Seattle Storm. Unfortunately, her final game of the playoffs in September 2022 was a loss. The Storm lost against the Las Vegas Aces with a score of 97 to 92. But Sue is one of the main reasons they were able to make it to the playoffs for the 16th time.
What will Sue go on to do next? ESPN suggests that Sue may go into team management or ownership, considering she already has experience in these areas (she worked in the front office for the Denver Nuggets, and she's part of an ownership group for National Women's Soccer League's NJ/NY Gotham FC). The outlet notes that, among other things, she may go into coaching, and perhaps continue within the business/media sphere (she previously helped launch the company TOGETHXR).
And in the meantime, a quick scroll through her Instagram reveals that she lives a very exciting life filled with social outings, fitness, and romantic moments with her partner. Her IG feed is filled to the brim with basketball imagery honoring the sport that she has focused on throughout the majority of her life.