Ja Morant Celebrates NBA Contract Extension by Tipping $500 to Waitress
Memphis Grizzlies superstar Ja Morant is currently going viral on social media for leaving a $500 tip for his waitress. Details here.
Let's get one thing straight — there aren't many NBA superstars like Ja Morant.
Now, we all know the Grizzlies point guard is well on his way to becoming a future Hall of Famer, but some might be unaware of the fact that he's one of the most generous athletes off the court.
Article continues below advertisement
From raising money for the Boys and Girls Clubs of Greater Memphis and pledging to match all donations up to $10,000 in honor of his 20th birthday in 2019, to donating a brand-new recovery room equipped with NBA-approved recovery technology to his alma mater Murray State, Ja regularly gives back to his community and those in need.
And now, the 2022 All-Star is going viral for making a Dallas waitress's day by leaving her a generous tip.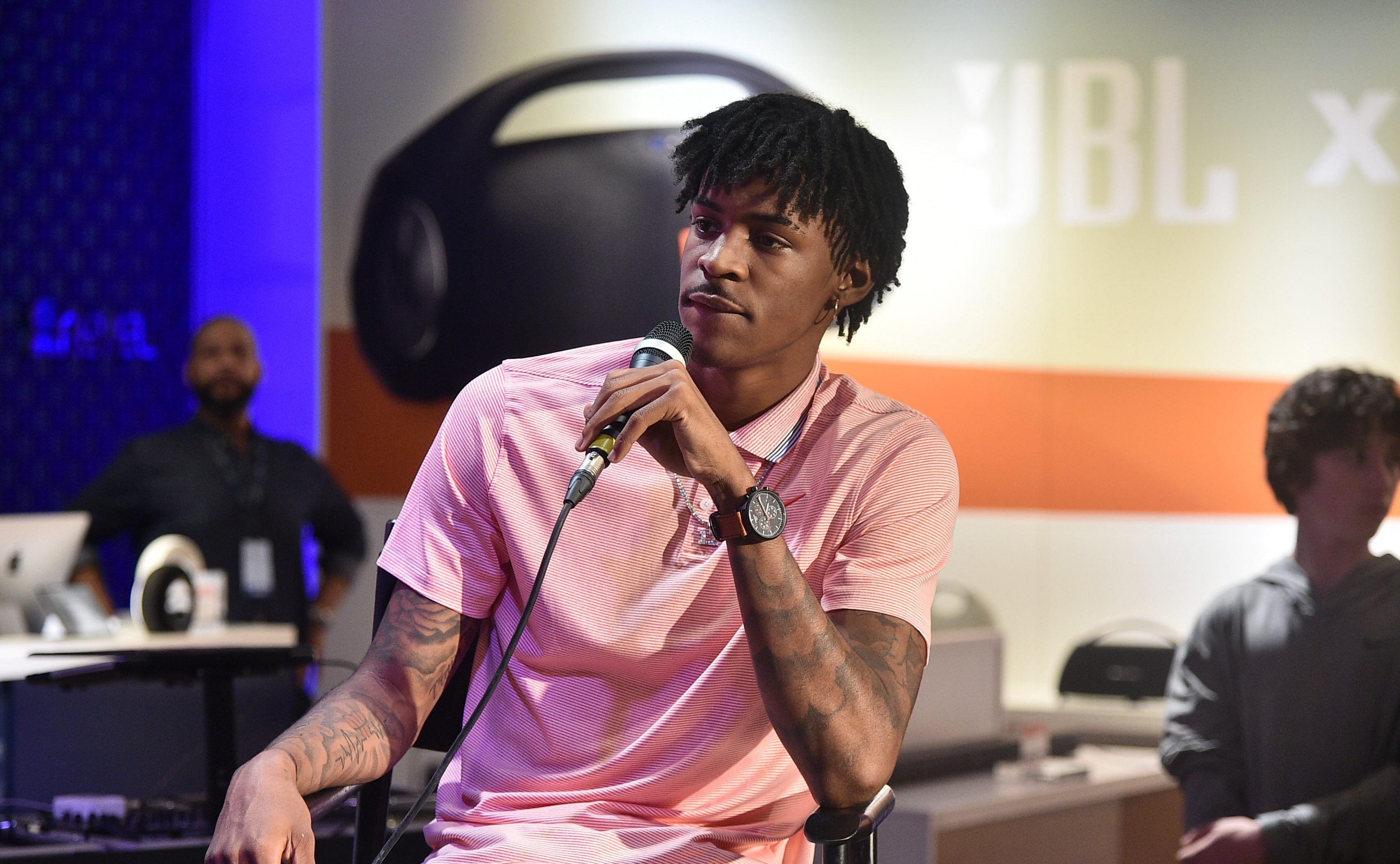 Article continues below advertisement
Ja Morant tipped a waitress $500 and her reaction was priceless!
In July 2022, the most wholesome interaction between Ja Morant and a Dallas-based waitress seemingly broke the internet, so much so that "Black Jesus" began trending on Twitter (don't fret, we'll get into that reference very soon).
The precious moment was captured in the third episode of Ja's YouTube docuseries.
While out to eat, Ja got on a FaceTime call with his daughter; however, he was soon interrupted after slyly leaving his waitress a $500 tip. She stood there for a few seconds, examining the receipt and likely wondering if it was legit. Eventually, someone at the table asked if she read the tip correctly, which sparked a hilarious back-and-forth exchange between Ja and the waitress.
Article continues below advertisement
"Who are you, though?" she asked, to which Ja replied, "Black Jesus."
Clearly, that wasn't a good enough answer for her as she continued to grill him about his life, correctly guessing he's an athlete. The waitress asked Ja where he went to school, but he told her he was not from the area (that's true, he's from South Carolina).
Article continues below advertisement
Ja then told her he played basketball, to which she asked if he was going to the NBA.
"I'm already in the NBA," he said.
The waitress then learned he played for the Memphis Grizzlies, a team she knew because of one particular player.
"That's that team, the ball player Jaria..." she halted, forgetting the athlete's name. Those accompanying Ja for lunch informed the waitress that the player she knew was sitting right in front of her.
The following reaction from her was priceless, as she screamed and squealed in excitement. The waitress managed to pull herself together quickly; however, when Ja told her his full name, she covered her mouth and ran to the back of the restaurant.
Honestly, what a mood!
Article continues below advertisement
Ja Morant recently signed a massive contract with the Grizzlies.
Although $500 is a massive tip, Ja was simply celebrating his brand-new NBA contract.
ESPN reported on July 1 that the 2020 Rookie of the Year agreed to sign a "five-year, $193 million designated rookie maximum extension." Down the line, the deal could be worth up to a whopping $231 million.
According to AP News, this is the most expensive contract the Memphis Grizzlies have ever given out, surpassing that of point guard Mike Conley Jr's $153 million max contract in 2016. With that said, Ja seems to be living life and spreading his wealth!