The Suzuki Incident Is Peak Pro-Wrestling Inside Joke Humor
Minoru Suzuki just made his AEW debut and a decision from production to cut his entrance due to time constraints launched "The Incident" response.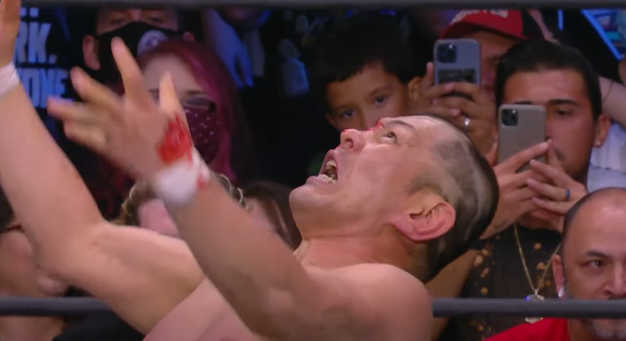 It's a great time to be a professional wrestling fan. For decades, the WWE has been the #1 name in sports entertainment. Vince McMahon had the keenest eye in capturing top prospects and putting on entertaining storylines. But the "new kid" on the pro-wrestling block, AEW, is doing a heck of a job of bringing in both longtime and new wrasslin' fans into the fold. The recent "Suzuki Incident" is yet another example of the fun viewers are having with AEW's programming.
Article continues below advertisement
What is "The Suzuki Incident"?
AEW has a knack for bringing in both established and rookie talent into their roster. One of the organization's latest additions, New Japan Pro Wrestling legend Minoru Suzuki made his debut against Jon Moxley in a bloody match that had fans on their feet.
But impassioned audience responses began pouring in well before Suzuki even stepped foot in the ring.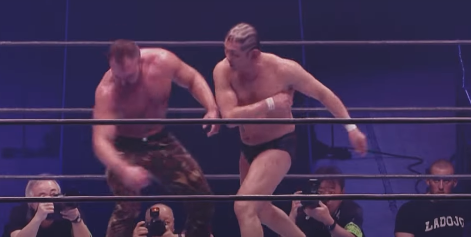 Article continues below advertisement
That's because AEW's production team decided to cut Suzuki's theme song before the "Kaze Ni Nare" title portion, which happens to be a favorite part of the track that stadium fans sing along to.
The immediate reaction from fans was "what gives?" But there was one key tweet from the @NJPWFanClubNA twitter account that started a hilarious meme trend.
Article continues below advertisement
The account praised Tony Khan and the AEW's willingness to incorporate the faux-pas into a plot point, but the fact that it was referred to as "The Suzuki Incident" tickled so many people pink.
Article continues below advertisement
Article continues below advertisement
The "incident" quickly transformed into a faux-scandal of hilarious proportions that spawned a slew of fantastic memes; a jocular version of "The Montreal Screwjob" or the circumstances surrounding Undertaker's Wrestlemania streak being broken.
Article continues below advertisement
Pretty soon, images from other popular pro-wrestling memes began flooding social media with references to The Suzuki Incident. From a tearful Hulk Hogan, and a pensive Triple H tp a fed up CM Punk, and a weary Bret the Hitman Hart.
And wrestling fans are just gobbling it up.
Article continues below advertisement
Article continues below advertisement
While AEW makes headlines with "The Suzuki Incident" the WWE's getting fans excited with Bron Breaker.
There's a lot of recurring trends in pro-wrestling, especially when it comes to lineage and professional football. The Rock's OG dream was to play in the NFL before he made the jump to the WWE, plus pro-wrestling was in his blood, and Bron Breaker had a similar inception into the business.
Bron's the son of former WWF and WCW standout Rick Steiner, and like his dad and uncle Scott, he also has a background in amateur wrestling and football. In fact, Bron (real name Bronson Reichsteiner) was drafted by the Baltimore Raves in April of 2020 but was cut a few months later in August.
Article continues below advertisement
He was brought into NXT in October of 2020 and it appears that the WWE's planning a pretty big push judging from his recent match against L.A. Knight.
What were you more excited to see? Bron Breaker hold an over 200+ lb man clear above his head before slamming him into the ground? Or the hilarious memes to emerge from The Suzuki Incident?