The Rock Just Gifted His Cousin, Fellow WWE Superstar Tamina Snuka, a New House
The Rock is no stranger to acts of charity for friends and family members, and folks inquired about Tamina Snuka's net worth after he gifted her a house.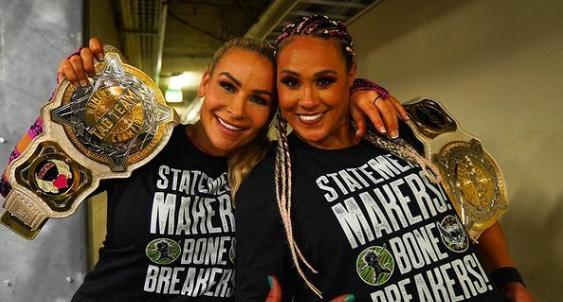 If you grew up watching professional wrestling, the name Jimmy "Superfly" Snuka definitely means something to you. Part of the Anoa'i family, which includes Dwayne "The Rock" Johnson and Roman Reigns, Jimmy was one of several high-profile talents who made names for themselves.
Article continues below advertisement
Tamina Snuka, Jimmy's daughter, has made a name for herself in the WWE, and fans are inquiring about her net worth after her cousin, Mr. Dwayne Johnson himself, gifted her a house.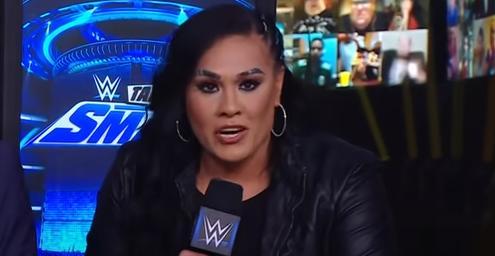 Article continues below advertisement
What is Tamina Snuka's net worth?
According to Players' Bio, Tamina Snuka has an estimated net worth of around $1 million, with a yearly salary of $200,000. Not too shabby! At this point, she's been in the game for years, and she doesn't seem to be slowing down anytime soon.
Tamina Snuka is a professional wrestler with the WWE. She first debuted on Monday Night RAW on May 24, 2010. She is the daughter of legendary pro wrestler Jimmy Snuka and also related to Dwayne "The Rock" Johnson.
Birthdate: Jan. 10, 1978
Birthplace: Vancouver, Wash.
Birth name: Sarona Moana-Marie Reiher Snuka
Father: Jimmy Snuka
Mother: Sharon Snuka
Marriages: Brandon Polamalu (m. 1995, div. 2003)​
Children: two daughters, Milaneta and Maleata
Article continues below advertisement
How is Tamina Snuka related to The Rock?
Both Jimmy Snuka and The Rock's father married into the Anoa'i family, which is how Tamina became connected. Fellow WWE superstar Nia Jax is also related to the creator of The People's Eyebrow, albeit a bit more closely. Her dad, Joseph Fanene, was directly related to Peter Maivia, The Rock's grandfather.
In the early days of The Rock's career, he was even billed as Rocky Maivia, a head nod to both his dad and connection to the Anoa'i family. He would go on to become arguably the most successful pro wrestler of all time.
Article continues below advertisement
The Rock has shared his wealth with his cousin, Tamina Snuka.
In a viral video the Red Notice star posted online, he can be seen covering Tamina's eyes and walking her into a fully furnished house. He kisses her on the back of the head and then removes his hand and the WWE star is immediately overcome with emotion.
While a ton of people gave props to The Rock for gifting the house, it soon started a conversation about how wrestlers are being paid in the WWE.
Article continues below advertisement
Some folks wondered if there was a wage gap between female and male performers. Others just thought pro wrestlers in general probably weren't making enough to make ends meet.
It's a well-known fact that many wrestlers' contracts stipulate they must cover their own rentals, hotel rooms, and food while traveling from venue to venue. However, airfare is covered.
Article continues below advertisement
Some who responded to The Rock's gesture questioned why he would buy a home for someone who is already gainfully employed. This ultimately lead to a back-and-forth with rejoinders from individuals stating that it was still an extremely generous thing for The Rock to do, regardless of her financial situation.
Article continues below advertisement
In addition to her work in the WWE, Tamina had a cameo role in The Rock's 2014 film Hercules, had a recurring role in WWE's Total Divas, and was a guest in 2015's Tough Enough. Her real name is actually Sarona (Tamina's for the ring), and she's voiced herself in a ton of WWE 2K video games. She regularly appears on WWE SmackDown! and RAW.