YouTuber Kahlen Barry Calls Out Tana Mongeau's Previous Racist Behavior
After working with Tana Mongeau on her collab channel, Trash, Kahlen Barry calls her out for her racist tweets and use of the N-word.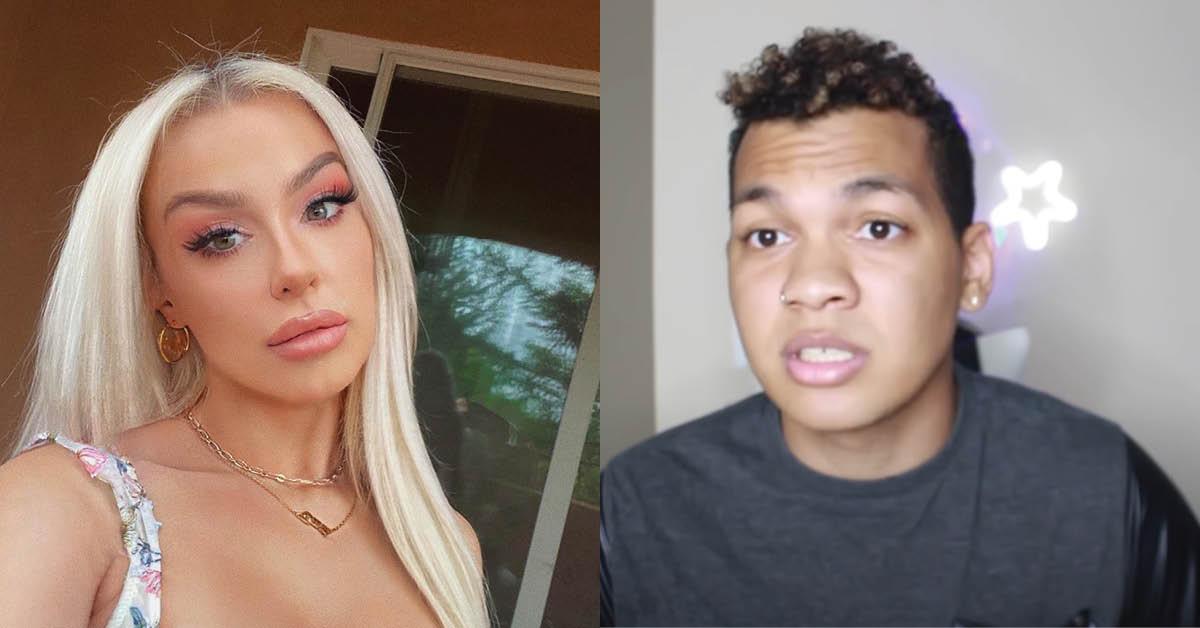 Controversial YouTuber Tana Mongeau has come under fire after her ex-friend called her out for her history of racist tweets and comments. Kahlen Barry, who was a part of Tana's now-defunct collab channel, Trash, made a YouTube video and Twitter statement calling out her racially insensitive behavior.
Since the video went live on June 15, Tana has tweeted an (albeit late) apology, though Kahlen points out he believes there's so much more she can do with her platform.
Article continues below advertisement
Kahlen called out Tana's previous use of the N-word
Before posting his video, titled "finally revealing the truth about Tana Mongeau," Kahlen tweeted at Tana, calling her out for remaining mostly silent on the Black Lives Matter movement happening across the country, and making a call for her to do more with her platform of more than two million Twitter followers.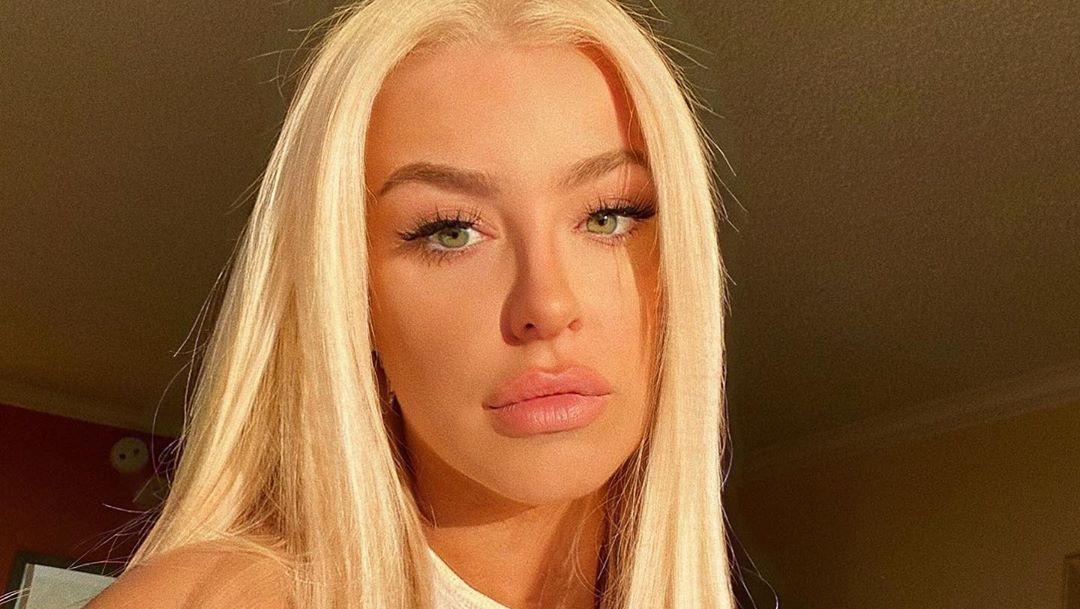 Article continues below advertisement
"In the past, we have had issues when it comes to the topic of race, particularly about your usage of the N word and my feelings regarding it," Kahlen said in his statement, which he shared a screenshot of in his YouTube video. "You made me feel, as a Black person, invalidated and I never felt as a friend I could tell you about the things that hurt me without it being spun back onto me. You have since apologized publicly on your platform and claim that you are a better person. I want to believe that and that is why I am calling on you to demonstrate that during this time."
In his video, Kahlen details the ways he felt sidelined and gaslighted while working with her, pointing out her continued use of the N-word and the insensitive comments she's made to her good friend Imari Stuart. In the video, he included screenshots of these insensitive tweets, including ones where she called Imari a "cotton picker" and video evidence of her calling him the N-word.
Article continues below advertisement
"Tana always left me under the impression that she thought the N-word meant homie," he said of Tana's use of the slur. "That she would always hear it in rap songs, that everybody in Vegas, where she grew up, would say it. And I'm not going to lie, in the beginning, I did believe that and wanted to believe that."
Article continues below advertisement
He went on to explain that he had wanted to believe she wasn't racist and wouldn't do anything with racially malicious intent, though her behavior throughout their interactions proved different.
"I don't want to live in a world where anyone has to feel as scared as I did for so many years," he said.
Article continues below advertisement
Tana apologized over a week later.
Over a week after Kahlen's video was posted, Tana finally apologized to Kahlen and to her community for her racist remarks and behaviors.
"First, I'd like to apologize to Kahlen directly for my silence, there are no excuses, I should have talked and listened to you. instead, I've been trying to find the words to address this and apologize in a way that won't further hurt anyone, and educate myself on how to handle this properly. i am so sorry that came with any silence," Tana wrote in a tweet on June 22.
She continued to say she has spent years trying to educate herself on how to do better and called her now-deleted tweeted "unacceptable AND DISGUSTING."
"i am not that Tana — and i refuse to do anything but evolve and educate myself. i am so sorry it took me this long to even say this," she concluded.
Kahlen, though, pointed out that apology did not prove she changed, and he offered an opportunity for her to reach out and have a conversation about it. He even shared screenshots of her DMing him, asking to talk, though she did not reply to Kahlen's response offering a phone call.
"i feel like i've really been respectful about this whole thing and the fact that she made that 'apology' and dipped doesn't sit well with me," Kahlen said. "she said 'sorry you felt that way.'"