Mom "Blasts" Target Employee Who Called Her Kid a "Brat," Sparks Debate
A mom said a Target employee called her toddler a "brat" for no reason while shopping at the store, sparking a debate in the comments.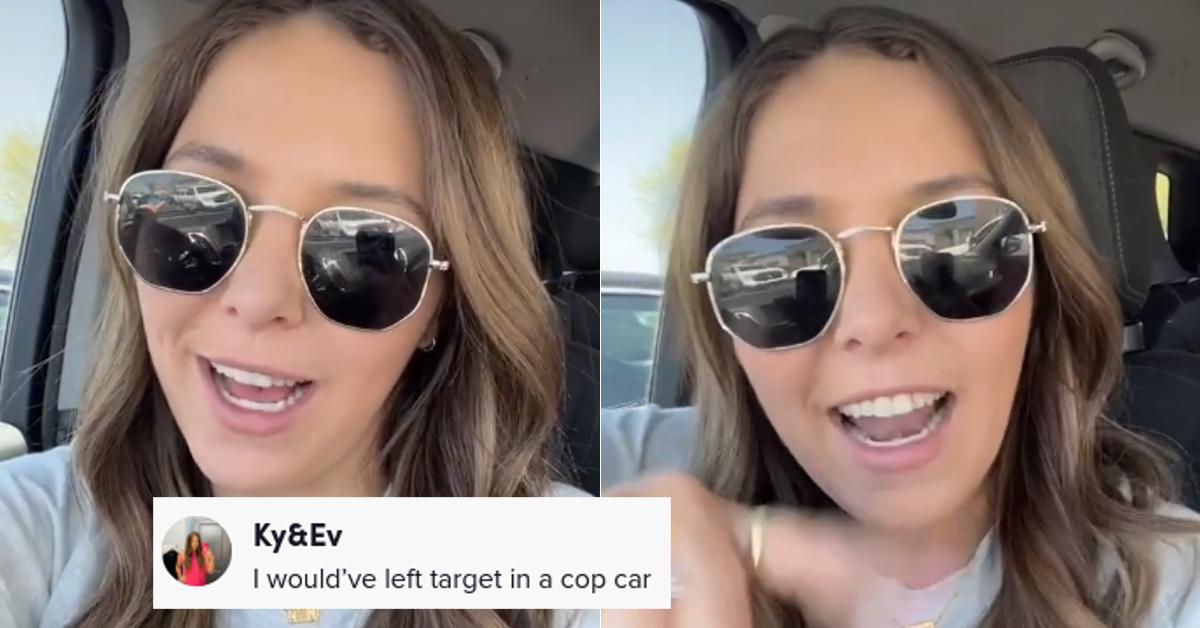 Article continues below advertisement
That's who they'll be interacting with most of the time. That's who they'll be living with and either emulating or adapting the majority of their life lessons from. In short, if your kids respect you, the way you act, and how you go about fulfilling your own dreams/duties, they'll probably want to do the same.
That's not to say that external influences don't play a major factor, and if a parent isn't giving their child what they need for their development, they're sure to seek other avenues for that fulfillment, which is where external communications from outside the family unit come into play.
And as for the "village" analogy, when it comes to discipline, especially for young children, that burden, again, usually falls on the shoulders of parents.
Article continues below advertisement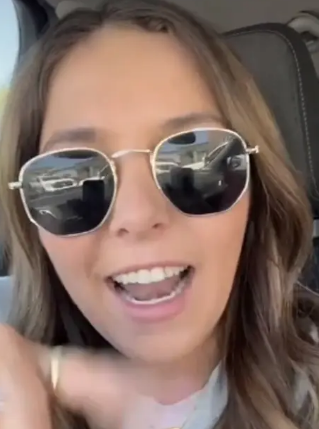 That's not to say other people can't call out your kids' crumby behavior if they're being disruptive but to directly address a child and not their parent, this is where things tend to get a bit testy. But what happened to TikToker @kenzie_shayne while she was shopping at Target goes beyond "constructive child-rearing" and more into child abuse.
Article continues below advertisement
Here's what happened: Kenzie went with her three year old daughter to a Target location to shop for a card for the little girl's daddy who was getting ready to enjoy his white coat ceremony, which is a "title of passage for medical students."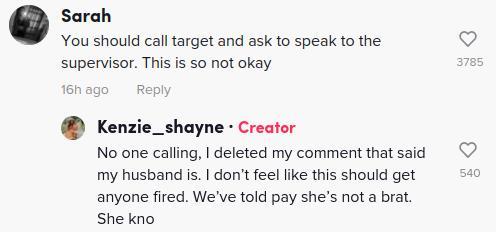 Article continues below advertisement
Kenzie picked out some stickers for her little girl to hold as she was sitting in her shopping cart, probably all stoked to play with the cool new little bits of decorative adhesives, when a Target worker approached the little girl.

Article continues below advertisement
Kenzie says she was preoccupied when the employee snatched the stickers out of her daughter's hand, alarming the toddler. When the TikToker turned around to ask the employee what was going on, they said that her three-year-old was about to drop the stickers.

Article continues below advertisement
Kenzie thanked her, but it was evident that something felt a bit off, given her child's reaction. The employee then looks at Kenzie and, referring to her daughter says, "She's got a bratty face."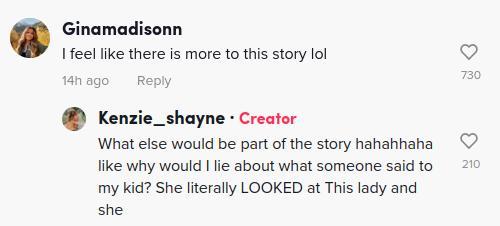 Article continues below advertisement
In the video, the three-year-old can be heard saying in the back of the car, "I don't have a bratty face," and Kenzie agrees with the little girl, assuring her that she doesn't.
Users who watched the video were shocked by the interaction.
"You should call target and ask to speak to the supervisor. This is so not okay."
"Awww her voice saying she doesn't🥺 this is not okay and is not her place to say that at all."
Article continues below advertisement

"I would've left target in a cop car."
Kenzie said that she is not calling Target but her husband would be. Other users suggested that there was more to the story, but Kenzie denies this is the case: "What else would be part of the story hahahhaha like why would I lie about what someone said to my kid? She literally LOOKED at This lady and she said she had a bratty face. I didn't get this lady fired. I didn't complain. I killed her with kindness and walked out. Thanks!"
How would have you reacted if someone treated your kid like this, especially when they were just chilling in a shopping cart and otherwise minding their own business?