Target Fires Barista for Making 'Blue Lives Matter' Drink with Bleach on TikTok
The incident occurred at an Indiana Starbucks that's located inside of a Target. The employee was immediately fired when it was brought to Target's attention.
An employee of Target that worked in one of the in-store Starbucks locations was fired after a TikTok video surfaced of them creating a "Blue Lives Matter" drink in which bleach was one of the ingredients. The incident occurred at an Indiana store.
Article continues below advertisement
In the video, the person behind the camera prepares a "Blue Lives Matter" drink with bleach, ice, and an ingredient they call the "blood of innocent Black men." In the background of the video, a song called, "All I Want for Christmas Is a Few Dead Cops" plays.
Article continues below advertisement
AJC reports that the employee was fired, In a statement, a spokesperson for the company said, "This video is appalling and unacceptable. We don't tolerate this behavior at Target, want all guests to be treated with respect, and are terminating the team member who is responsible.
"We also have rigorous food safety procedures in place, which this team member egregiously violated with this behavior. We're deeply sorry for this disturbing video, which TikTok has removed based on the platform's guidelines."
Article continues below advertisement
However, the video was captured and reposted by several people on Twitter, which is where it drew the attention and criticism of many. "There is something seriously wrong with a person who would think this is ok!!!" a Twitter user wrote in response to the video.
Target's statement continues, "We don't believe this was served to a guest. After talking to the team member involved, we don't believe actual bleach was used, only milk and water."
Article continues below advertisement
Newsweek reports that this isn't the first incident where an employee was fired for being openly anti-cop. In Des Moines, Iowa, two employees at Dunkin' Donuts were fired when they refused to serve a police officer.
Article continues below advertisement
Sgt. Paul Parizek was refused service at the Dunkin', where he is a regular customer. While he wasn't in uniform that day, he was wearing a blue line hat. When the employees refused to serve him, he left and contacted Dunkin' Donuts management.
Dunkin' Donuts apologized for the incident, saying in a statement, "The employees' behavior is not consistent with Dunkin's goal of creating an inclusive, welcoming environment for all of our guests. Additionally, Dunkin' respects the efforts of our police force as they work to maintain a safe community for all of us.
Article continues below advertisement
"The franchise owner, who independently owns and operates this restaurant, informs us that the two individuals responsible have been terminated. The franchise owner has also connected with the police officer to apologize for the experience."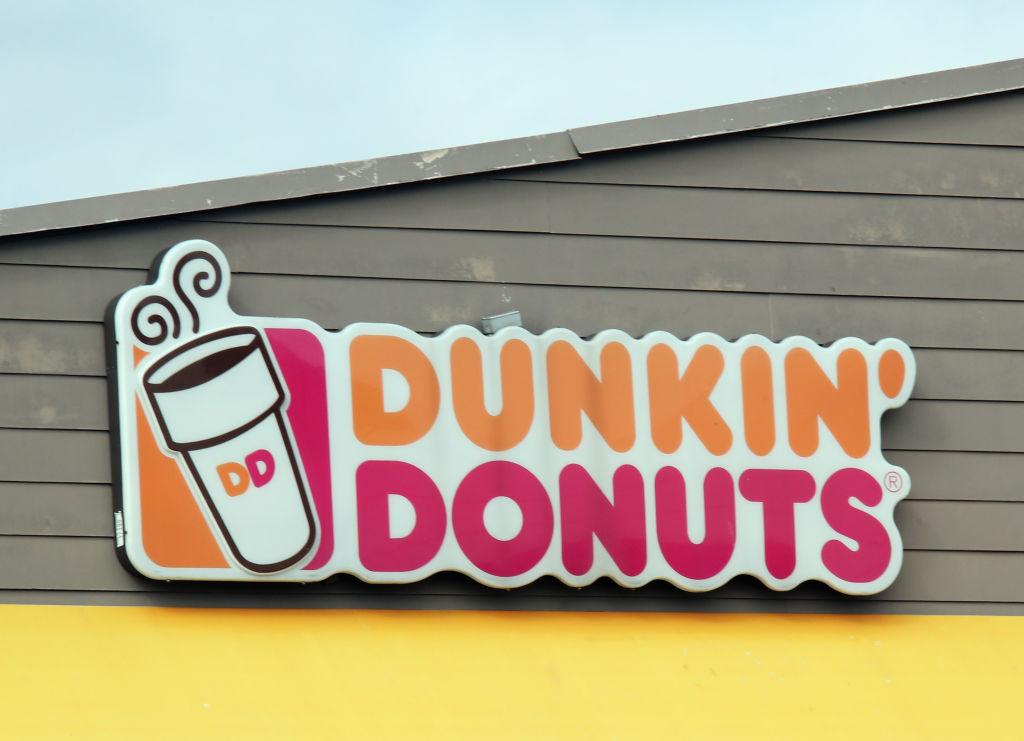 Article continues below advertisement
In Colorado, a Chipotle employee was fired after writing "I can't breathe" on the package of a meal that was being served to a cop. As police officers continue to demonstrate wanton violence against Black people, more and more people, even those in professional service jobs, have become outwardly critical of anyone who wears a law enforcement uniform.
Last year, more than 1,000 people were killed by cops, a disproportionate number of those were Black people. When a police officer shot Jacob Blake in the back seven times in front of his children, it became clearer than ever that the problem of police violence is pervasive and has been unchecked for decades.
Political action and protests against police violence and for the dignity of Black lives reignited with the death of George Floyd in May, and with the shooting of Jacob Blake, it's apparent that change has yet to come.