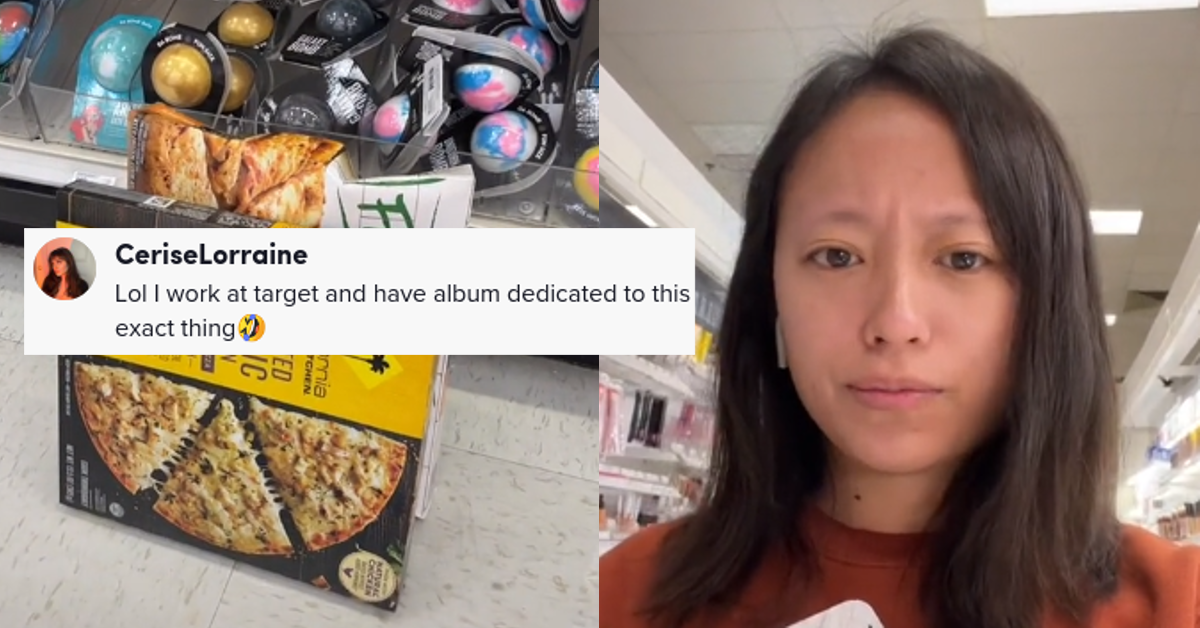 Target Employee Blast Customers Who Ditch Food Items in Aisles, Claims They're as Bad as Thieves
Shopping can be a real pain in the butt, especially when a store feels the need to re-arrange all of its inventory in what seems to be an attempt to put you through a loop. And while getting that done is a lot less time-consuming than some of us would think, what is time-consuming is ambling by unfamiliar aisle after unfamiliar aisle as you try to tick the box of everything on your shopping list.
Article continues below advertisement
What was supposed to be a quick jaunt through the grocery store ends up taking way longer than you could've ever expected and just when you're good to head to the checkout, you start to look at your cart and realize that you maybe picked up some things in earnest you've since changed your mind about.
But then you look at your watch and can't believe the time so there's a decision that must be made: do you do the morally right thing and return the item to the shelf that you no longer want? Or do you bring it to the check-out counter and let the employee know it's going right back into rotation?
Or, do you just leave it wherever you're currently at in the store and decide to go on your merry way, feeling a bit guilty inside?
Article continues below advertisement
What if that item was a frozen pizza, like the one this Target employee put in a video on a viral TikTok? In the clip, the employee blasts customers who place perishable food items in non-refrigerated sections of the store.
Article continues below advertisement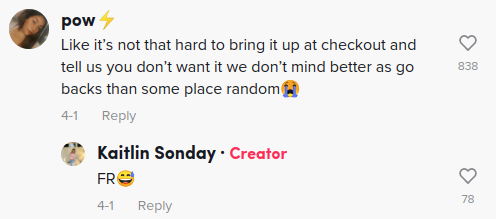 The employee in question, Kaitlin Sonday says in the TikTok: "Guys I literally can't make this up. People think oh I stage these but I literally don't. Like I'm literally walking down the aisle, and I see two frozen pizzas sitting on the ground."
Article continues below advertisement

"How awesome, and they're frozen and I bet they're not even cold," she then goes to touch the pizza to see whether or not OK to return to the freezer. "Yup," she says.
Article continues below advertisement

Tons of other users in the comments section expressed that they too are appalled by "lazy" shoppers who exhibit toddler-like behavior by not returning items that will clearly spoil in a freezer or refrigerator.
Article continues below advertisement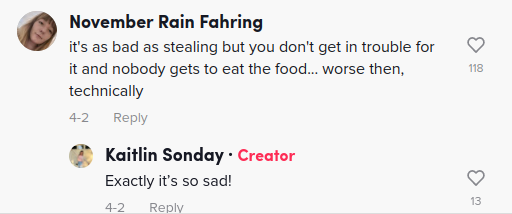 Since Target sells pretty much everything, from home goods, to non-perishable food products, to clothing, to electronics, there were some truly strange discoveries: like a "single potato wedged in the travel beauty section" and someone attempting to leave an enormous watermelon in the check-out candy aisle.
Article continues below advertisement

Other (presumed) Target employees in the comments section highlighted some of the more hilarious instances of ditched goods placement at their own locations.
Article continues below advertisement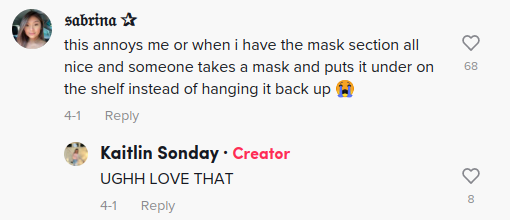 And then there were commenters who called the practice worse than stealing. Because if someone were to steal food, the assumption is that they're doing so to eat it or feed it to someone else. However, when it's just left in the aisle, then that means it's just going to waste.
What do you think? Is Kaitlin making a mountain out of a molehill? Or are customers really entitled to the point of disgust and abject manners?