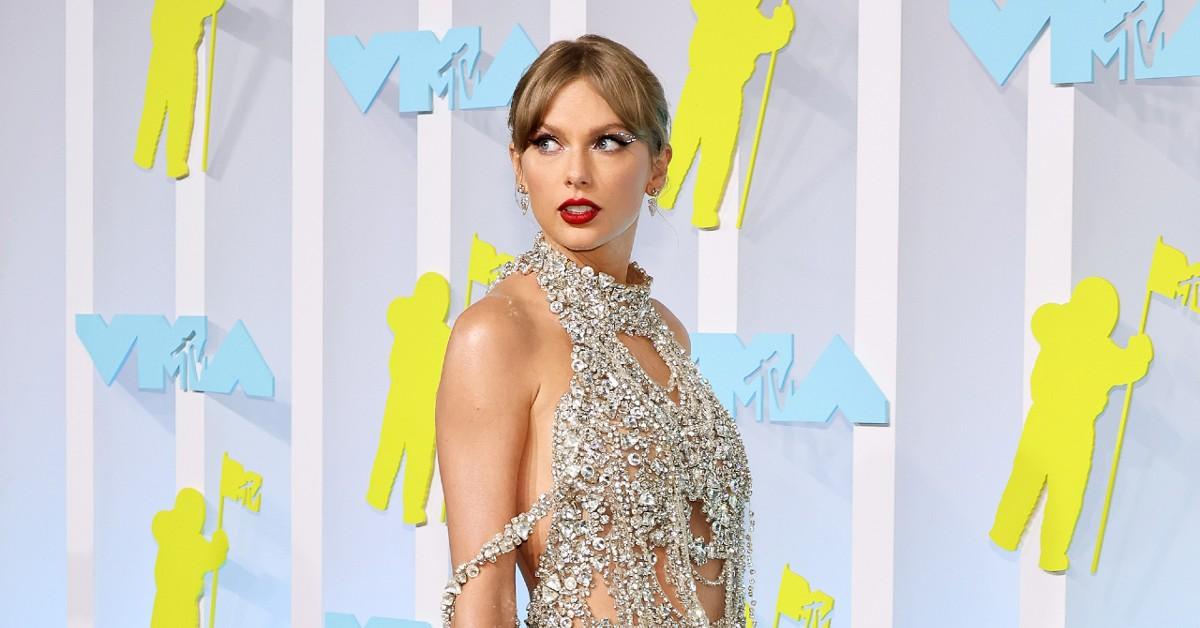 Is Taylor Swift Re-Releasing 'Reputation' Next? Here's Why Rumors are Swirling
Swifties were in for a treat when Taylor Swift walked into the 2022 MTV VMAs looking like the most elegant crystalized flapper girl. But something about this particular dress screams nostalgia; it screams of another important time in Swiftie history. The dazzling little number seems to reference a time over a decade ago. Ringing any bells? A whopping 13 years ago (she does love the number 13) notorious rapper Kanye West interrupted Taylor's 2009 VMA speech to praise Beyoncé for having "one of the best videos of all time."
Article continues below advertisement
But how did this dress spark a fan theory, one that includes a possible re-recording of one of her past albums? Let's get into it.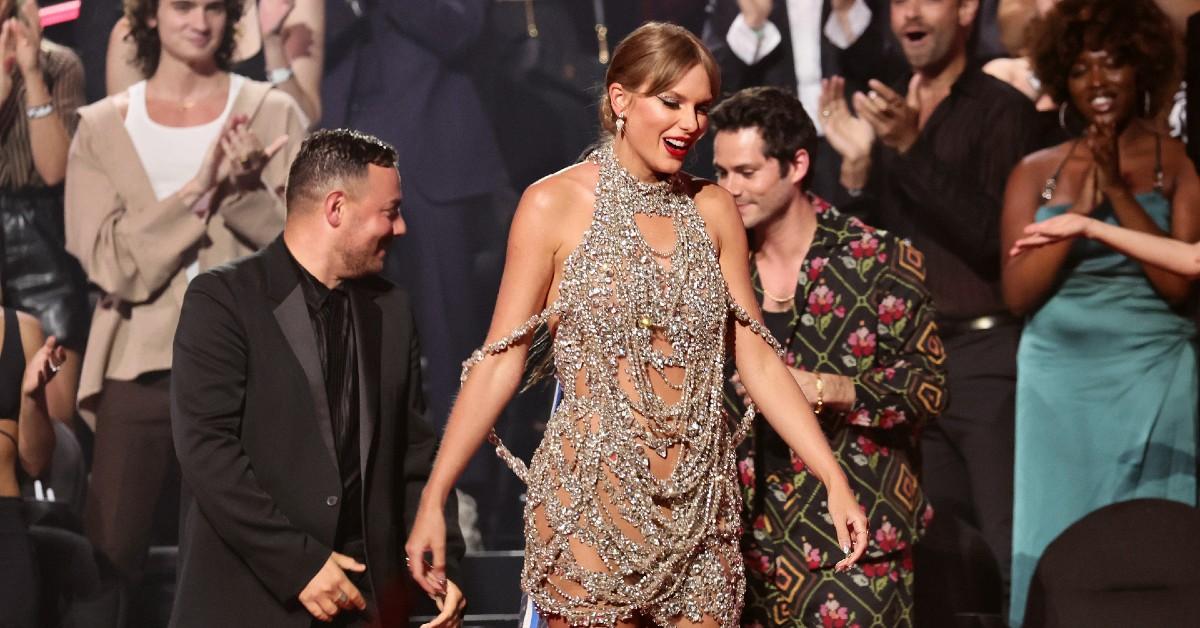 Article continues below advertisement
At the 2022 VMAs — which premiered on Aug. 28 — Taylor Swift accepted the award for Best Longform Video, announcing her upcoming album, Midnights, during her celebratory speech. It's set to release on Oct. 21, 2022. The cover art is deliciously gritty.
As you can imagine, the crowd went bananas. Her fanbase is beyond dedicated, and Taylor even credited her beloved fans for being the reason she's able to re-record her old albums in the first place. And speaking of re-recording her albums (she released Red (Taylor's Version) and Fearless (Taylor's Version) in 2021), fans believe her sparkly appearance could hint at what's to come.
Article continues below advertisement
Taylor's VMAs Dress could be an Easter egg to what album she'll re-record next.
Per Elite Daily, the Grammy winner's ensemble is by designer Oscar de la Renta. And not only does it look similar to when she accepted the award for Best Female Video in the blasphemous year of 2009, but it looks almost identical to the dress she wore in the music video for "Look What You Made Me Do." Yes, the one she's wearing while laying in a bathtub filled to the brim with diamonds and jewels. You know, as you do.
Article continues below advertisement
The song is from her 2017 album, Reputation, and seemingly points to her bizarre feud with Kanye West. It's all coming full-circle. For this reason, many believe Reputation is next to get the re-record treatment.
Does Taylor Swift own the rights to her album 'Reputation'?
For those who don't know, Taylor's first six studio albums were produced by Big Machine Records, which once owned the rights to the sound recordings of the songs. Private equity firm Shamrock Holdings currently owns the masters of these recordings.
This is the case with many artists, but Taylor decided she's not standing for it. Considering Reputation is her sixth album, she does not own the rights to the recordings. Taylor has full ownership over her albums Lover, Folklore, and Evermore.
As for when we'll get a re-recording of Reputation, it's in Taylor's hands now, just the way she likes it.