These Fan Theories About Taylor Swift's Next Album Are Really Intense
Every Taylor Swift fan has theories about her seventh album. Here are the most popular ones!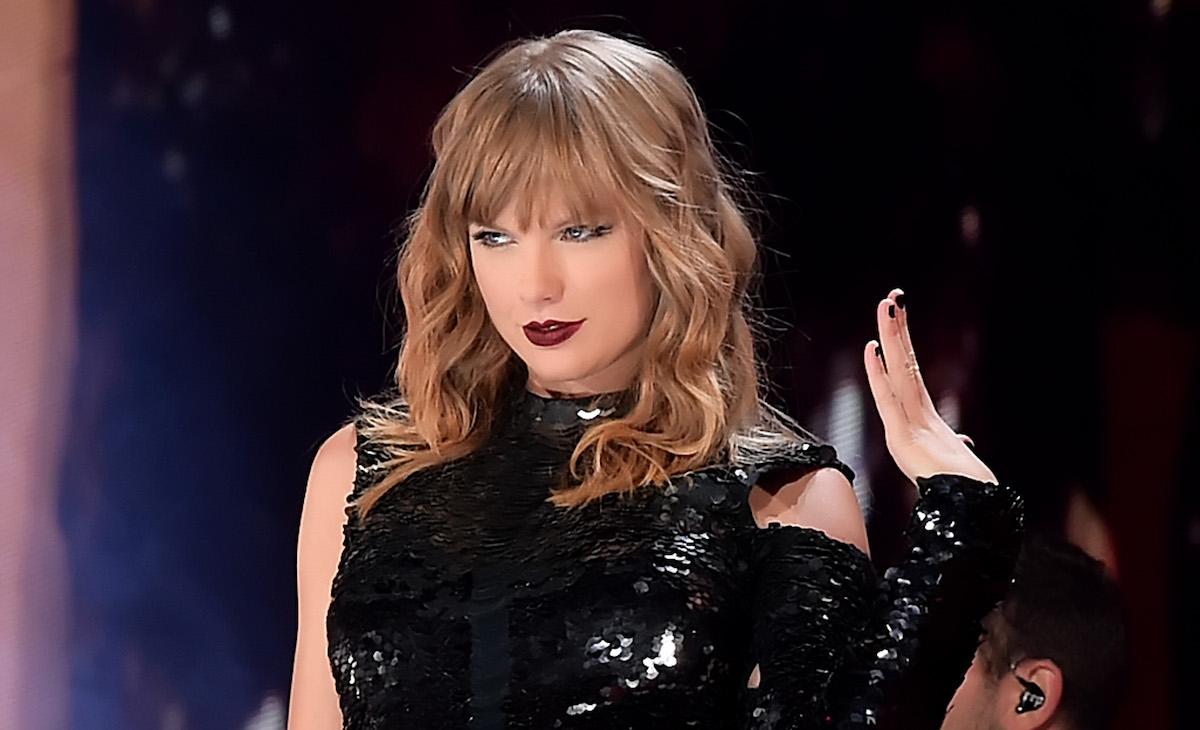 How do you rile up a fan base that's hundreds of millions strong? Well, if you're Taylor Swift, you share a series of cryptic posts on Instagram.
The superstar uploaded a whopping six photos to the social media platform in the last three days, which is highly unusual for the 29-year-old. The sudden resurgence immediately led to speculation that the blonde beauty is gearing up to drop her seventh studio album.
Article continues below advertisement
Taylor fanned the flames further when she posted an image of her cat with the caption, "She just read all the theories." So, what does the Grammy winner have planned? Swifties certainly have a few ideas.
Scroll down for a look at the best Taylor Swift "TS7" theories we've seen so far!
The Countdown:
A majority of fans seem to think that Taylor is counting down to new music with her social media activity. The first image contained seven palm trees, which many took to be a reference to her seventh album.
Article continues below advertisement
In the second image, she's sitting on the sixth step of a spiral staircase, and in the third image, she's staring through a fence that has five visible holes. If the countdown speculation is correct, March 2 is shaping up to be a big day for Swifties.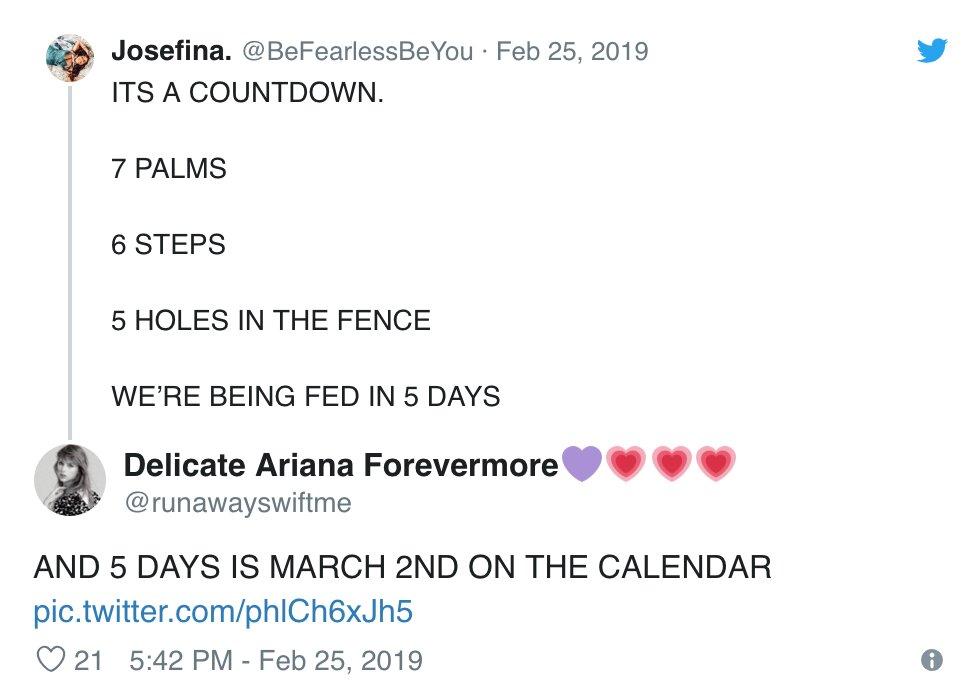 Article continues below advertisement
However, this theory began to fall apart when the "Shake It Off" hitmaker posted a copy of her new Elle cover instead of a clue for "Day 4." And as for her latest image, which shows the singer reclined in a chair, we can't spot anything that supports the countdown hypothesis — though we're sure fans will prove us wrong!
The "Look What You Made Me Do" Music Video:
As Taylor began posting the whimsical and pastel-tinted photos — a stark contrast to her "Reputation" persona — eagle-eyed followers turned to her previous work for clues and seemed to find one at the end of the "Look What You Made Me Do" music video.
Article continues below advertisement
The Taylor who's spray-painting the plane is wearing a palm tree-esque pattern that seems to coordinate with the first image in her Instagram photo series. Will the songwriter's new music have a summery vibe? She certainly appears to be leading fans in that direction.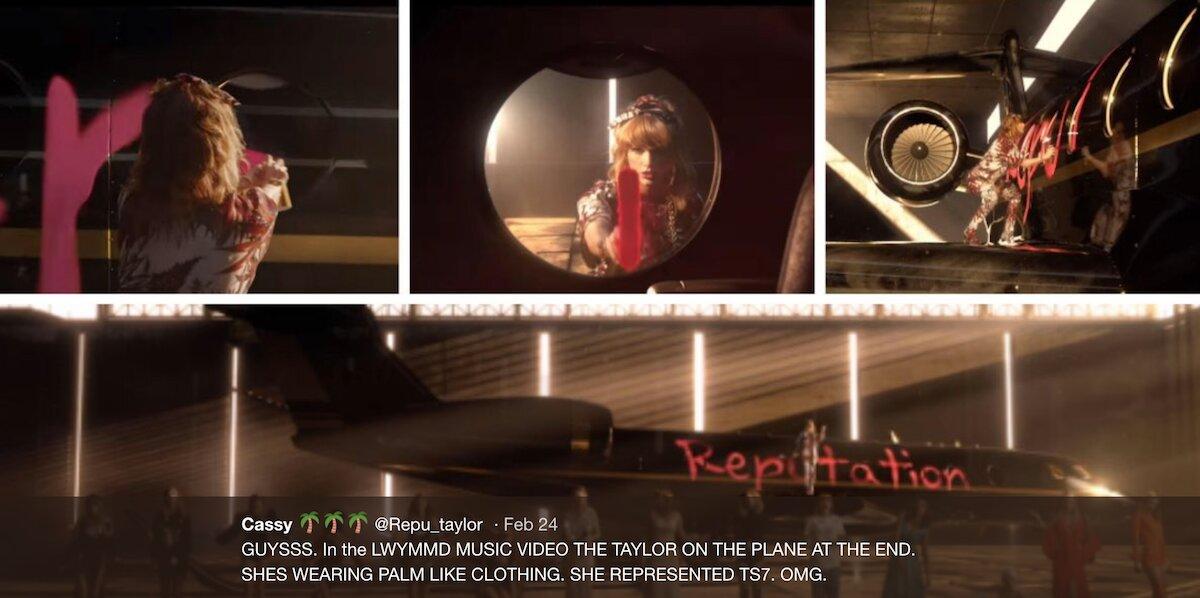 Article continues below advertisement
Palm Trees, Palm Trees, and More Palm Trees:
Speaking of palm trees, some Swifties remain convinced that the tropical symbol is essential to Taylor's next album, similar to how snakes were an important motif during the "Reputation" era.
One loyal fan theorized on Twitter that the placement of the palm trees in Taylor's Instagram post hint that she'll be venturing into new territory.
Article continues below advertisement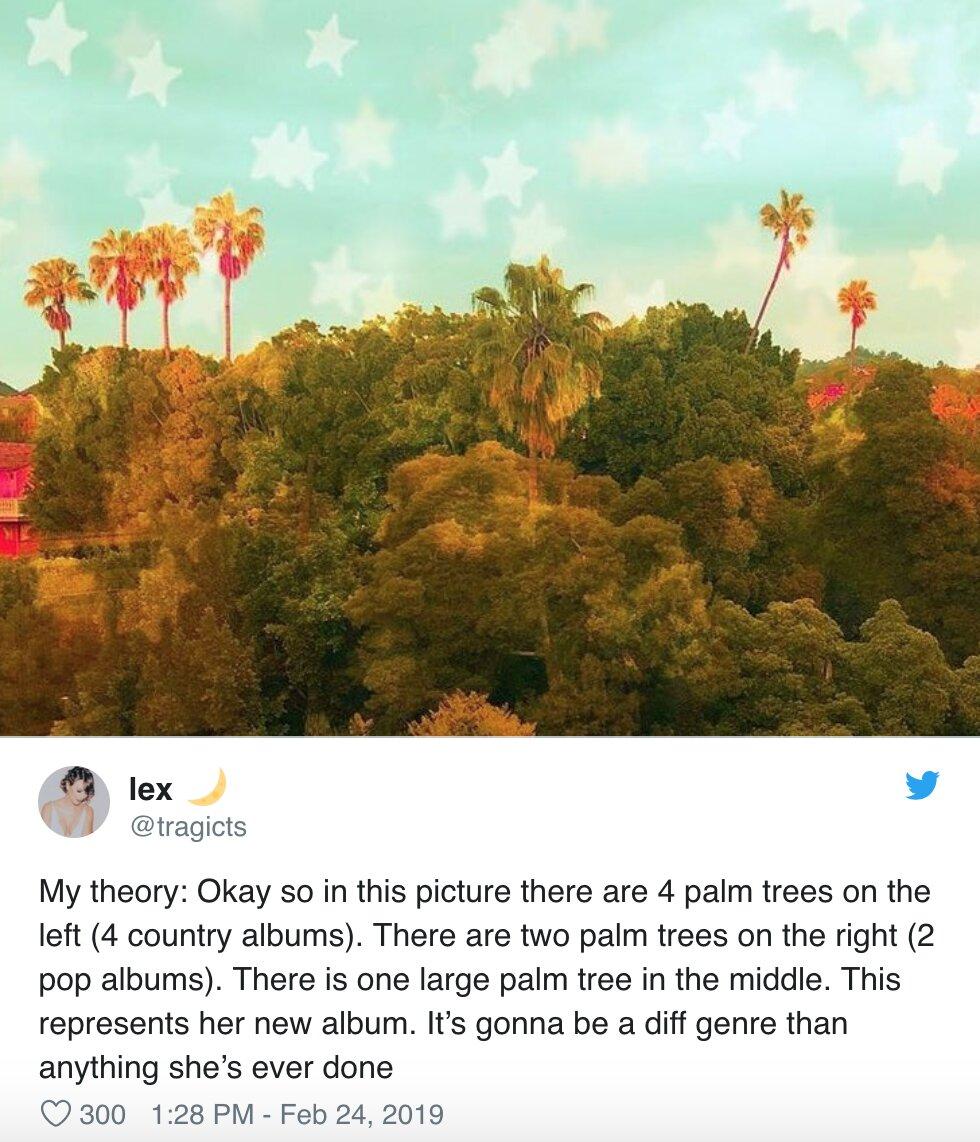 "Okay so in this picture there are 4 palm trees on the left (4 country albums). There are two palm trees on the right (2 pop albums). There is one large palm tree in the middle. This represents her new album. It's gonna be a diff genre than anything she's ever done," the follower, who goes by @tragicts on Twitter, wrote.
One thing's for sure: if Taylor doesn't end up dropping new music on March 2, we, along with the rest of her fandom, will be severely disappointed!