Mom Says a Teacher Refused to Open Her Son's Cake Because It Was "Not Healthy"
This TikTok creator believes it shouldn't be a teacher's place to tell parents what their children can snack on at school. Here's her story.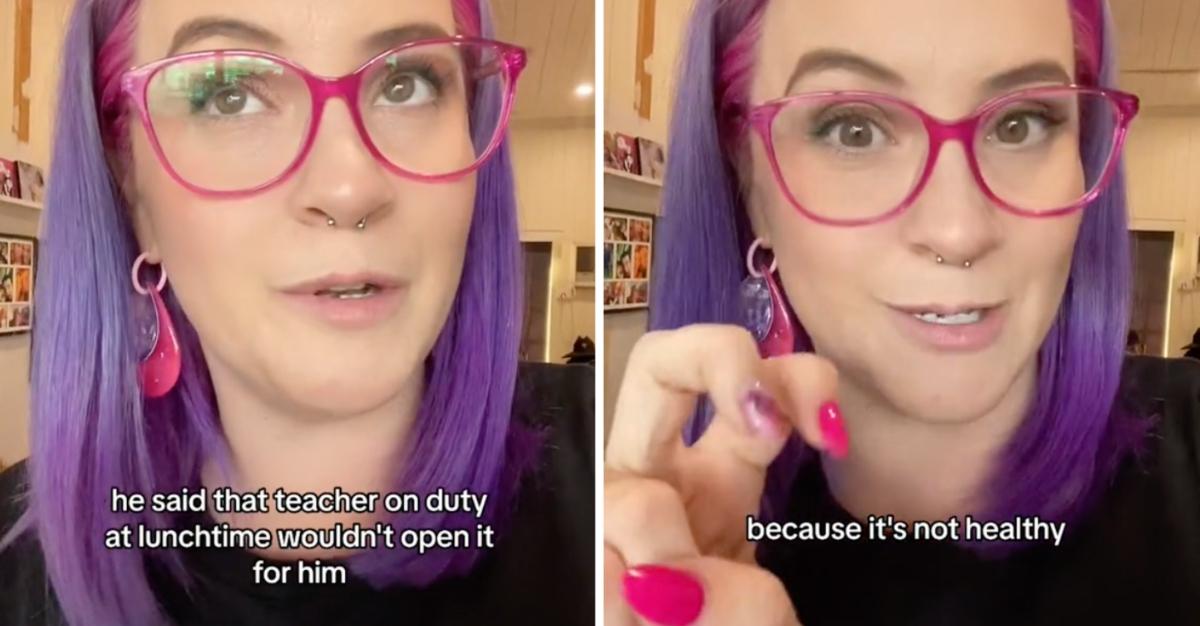 While teaching is one of the noblest professions an individual can take on, educators should never overstep certain boundaries.
One issue that has come up countless times is deciding what children can and cannot eat — especially when busy parents are the ones packing their kids' lunchboxes.
Article continues below advertisement
Whether teachers "snack shame" for sending children to school with chips or refuse to let students eat foods they deem "unhealthy," it shouldn't be another person's place to tell parents what their children can snack on at school.
So, you can imagine TikTok creator @ashy_anne_'s (Ashy Anne) outrage when her son's teacher didn't help him open a small cake slice she packed in his lunch because she said it was "not healthy."
Here's what went down.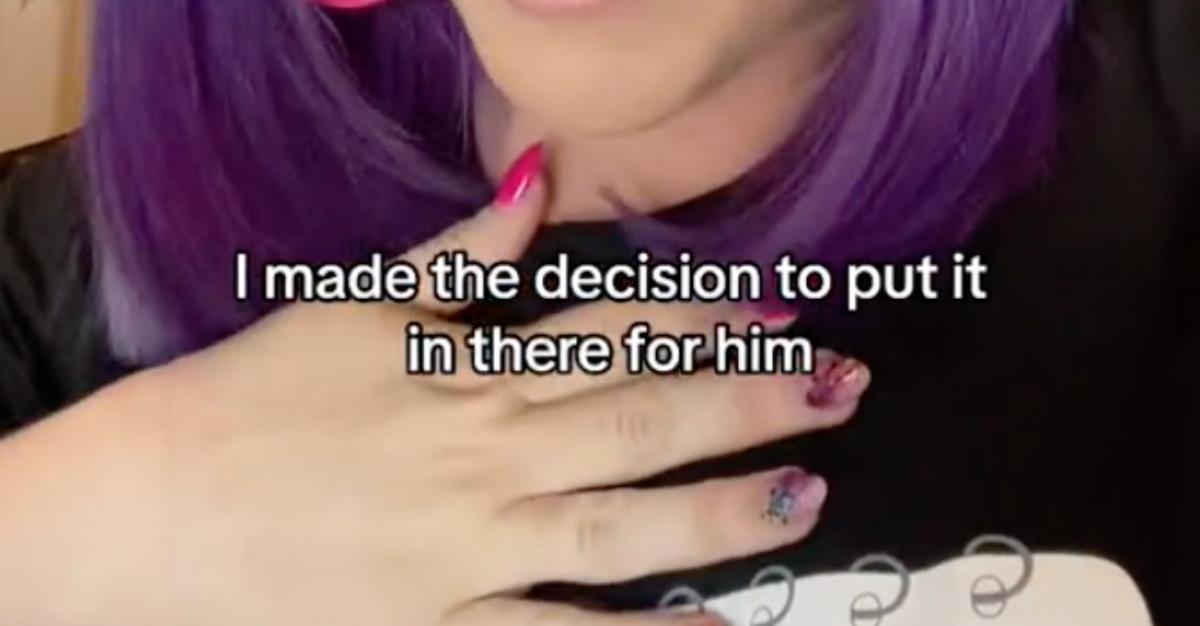 Article continues below advertisement
A teacher wouldn't open a kid's cake in his lunchbox because she thought it was unhealthy.
In her viral video, Ashy Anne explained that her son is going through a growth spurt and needs more food than usual to satiate him.
The creator prefaced that she always packs her child a balanced lunch, often consisting of items like cold cuts, cheese, yogurt, fruit, and sandwiches.
"It's our job as adults to provide enough food and variety for our son's nutritional needs to be met," Ashy Anne explained. "And to allow him to listen to his body and make decisions accordingly."
Article continues below advertisement
The creator further stated that she allows her young child to have dessert in moderation and that her household does "not attach moral value to food."
Article continues below advertisement
Ashy Ann also clarified that she does everything in her power to ensure her son receives proper nutrition through the meals she provides, so she felt insulted when her child's teacher made that call on her behalf.
"I'm a little bit annoyed that a teacher who doesn't know me, doesn't know my family, [and] barely knows my child has made a decision on what my son can and can't eat based on her own diet culture bulls---!" Ashy Ann exclaimed.
Article continues below advertisement
The mother asked TikTok if she should file a complaint against the teacher who wouldn't open her son's cake.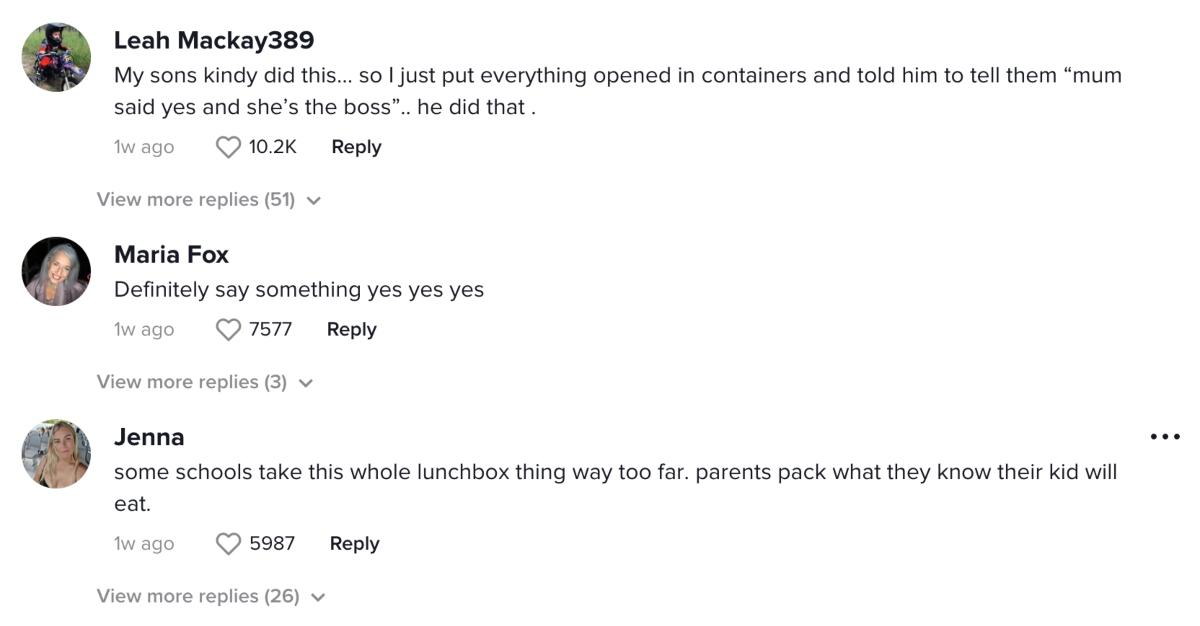 Despite feeling outraged about the cake situation, Ashy Ann hesitated about telling the school. She couldn't believe that her son's teacher "shamed him in front of his friends" and wanted to ensure that it never happened again.
However, the creator wondered if she should wait for another incident before contacting her child's school.
Article continues below advertisement
And naturally, TikTok couldn't wait to offer its two cents on how Ashy Anne should approach the food fiasco. "Definitely say something," one user urged. "Yes yes yes."
Another person shared what they started doing when their child's school became involved with the contents of their son's lunchbox: "I sent a note to my kid's school telling them that until they supply his food, then they have no say. Period."
Article continues below advertisement
Someone else offered advice involving a pediatric dietitian's method. "Dr. Kyla from Toddler Mealtimes makes the best stickers for inside lunch boxes that, in other words, tell [teachers] to back off," they wrote.
And the sticker message couldn't be better: "Everything in this lunchbox has been packed by someone who really cares. Please let my child eat as much of these foods as they feel like, in whatever order they choose."