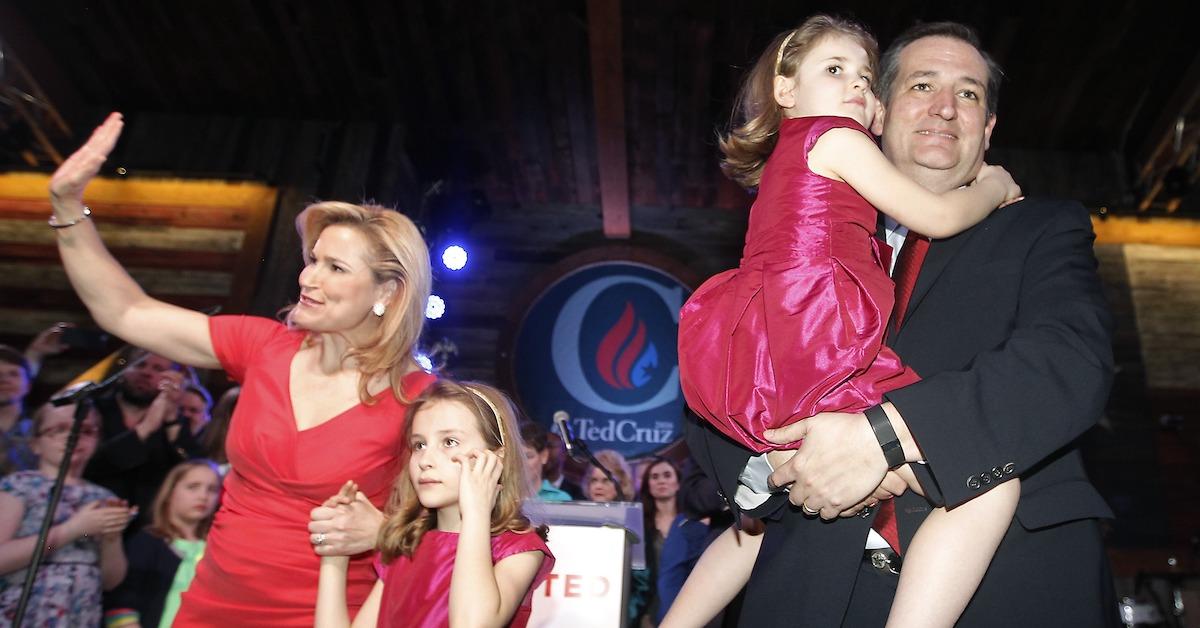 Ted Cruz Blamed His Daughters for the Infamous Trip to Cancun Amid Power Outages
Regardless of where you stand politically, there's always a certain curiosity surrounding the personal lives of men and women who hold public office. It can be difficult to imagine politicians as anything but the names and faces we see in the news, and especially ahead of big elections. But really, they're just totally out-of-touch old, white dudes regular people like us.
For example: Senator Ted Cruz is a married father of two daughters. Let's take a closer look at his family dynamic.
Article continues below advertisement
Ted Cruz shares two daughters with his wife, Heidi.
Ted has been married to his wife Heidi Cruz since 2001. They have two daughters: Caroline, who was born in 2008, and Catherine, who was born in 2010.
Although Ted and Heidi have brought their daughters to a number of political events through the years, more recently, the parents seem more reluctant to include Caroline and Catherine in public appearances. The politician and his wife also refrain from posting photos of their daughters via social media.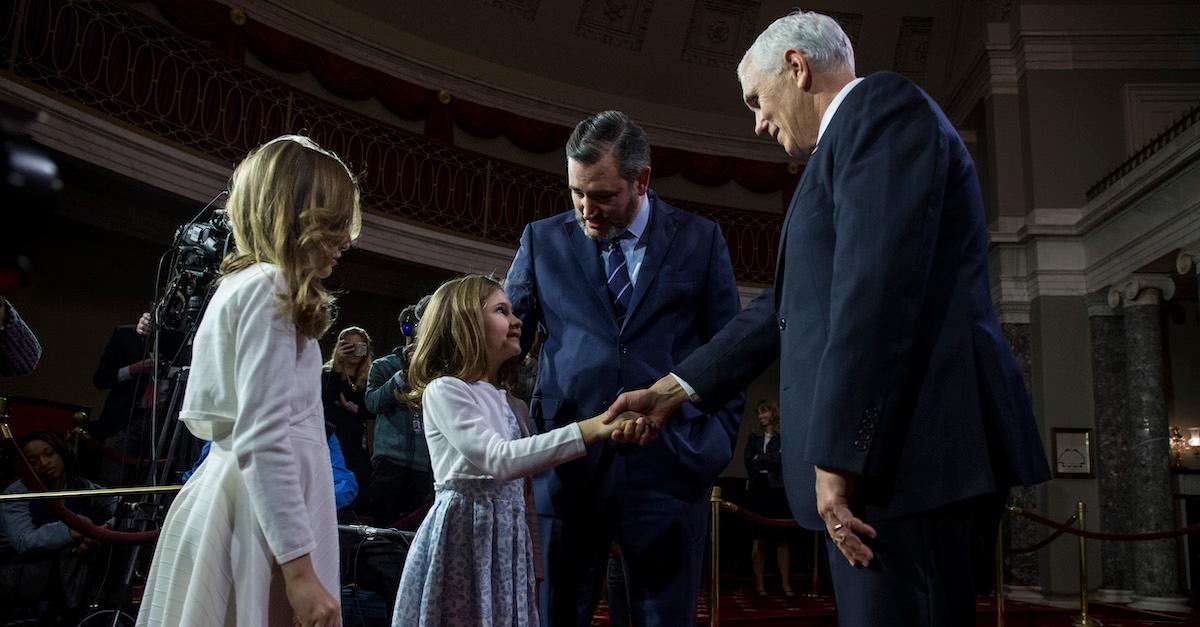 Article continues below advertisement
Ted Cruz blamed his daughters for that Cancun trip in February 2021.
When Ted Cruz embarked on a trip to Cancun on Feb. 17 — after winter storms left hundreds of thousands of Texas residents without power, heat, or safe drinking water — it didn't take long for photos of him and his family at the airport / on an airplane to start circulating via social media. And the senator faced some pretty intense backlash for his ill-timed vacay.
Senator Cruz attempted to explain why his family took an impromptu trip not only in the middle of a global pandemic, but in the wake of a statewide crisis. In doing so, he seemed to blame his daughters for the poorly thought-out decision.
Article continues below advertisement
"With school cancelled for the week, our girls asked to take a trip with friends. Wanting to be a good dad, I flew down with them last night and am flying back this afternoon," he said in a statement,. "My staff and I are in constant communication with state and local leaders to get to the bottom of what happened in Texas."
Article continues below advertisement
Cruz also spoke to reporters after returning home, acknowledging that the trip was "obviously a mistake," according to The New York Times.
"The plan had been to stay through the weekend with the family," he explained. "On the one hand, all of us who are parents have a responsibility to take care of our kids, take care of our families. But I also have a responsibility that I take very seriously of fighting for the state of Texas."
Article continues below advertisement
Ted Cruz's dog, Snowflake, went viral on social media.
Aside from the senator, his wife, and their two daughters, another member of the Cruz family is a poodle named Snowflake.
Reporter Michael Hardy snapped a photo of the dog peering longingly through the front door of the family's Houston home. The shot quickly became a metaphor for the Texans left behind without power, heat, or safe water when Ted left for Mexico. (Don't worry, a security guard was actually there looking after Snowflake at the time, per New York Magazine.)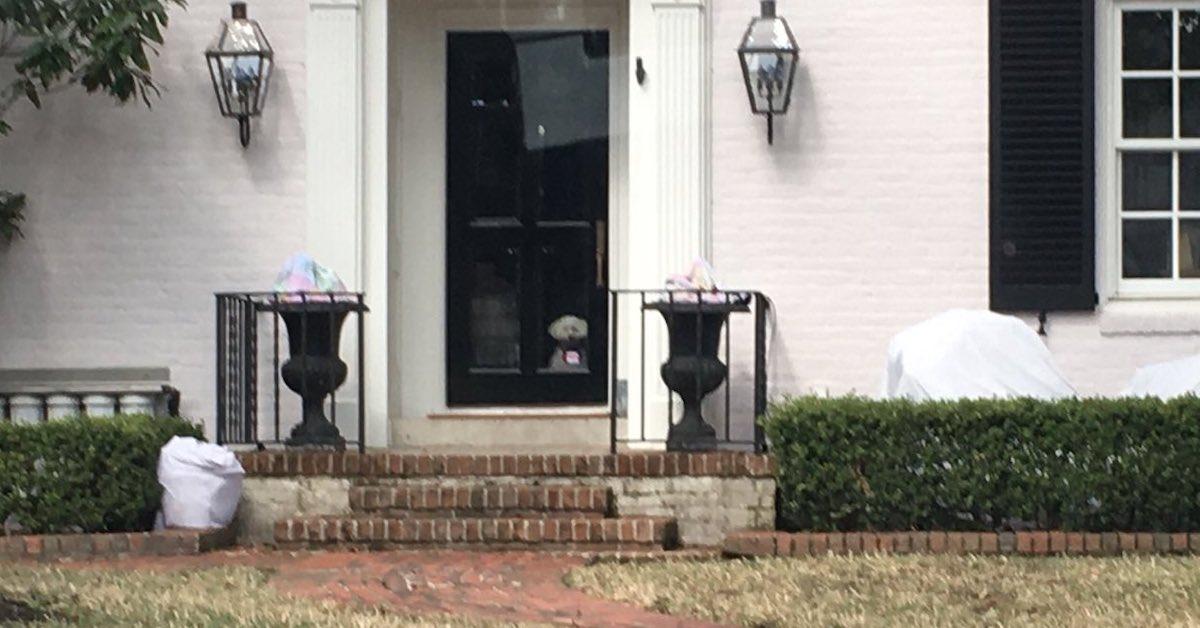 Article continues below advertisement
Hopefully, Snowflake wasn't too cold while waiting for his family to return home— and hopefully in the future, Senator Cruz thinks twice before using his 10- and 12-year-old daughters as scapegoats.