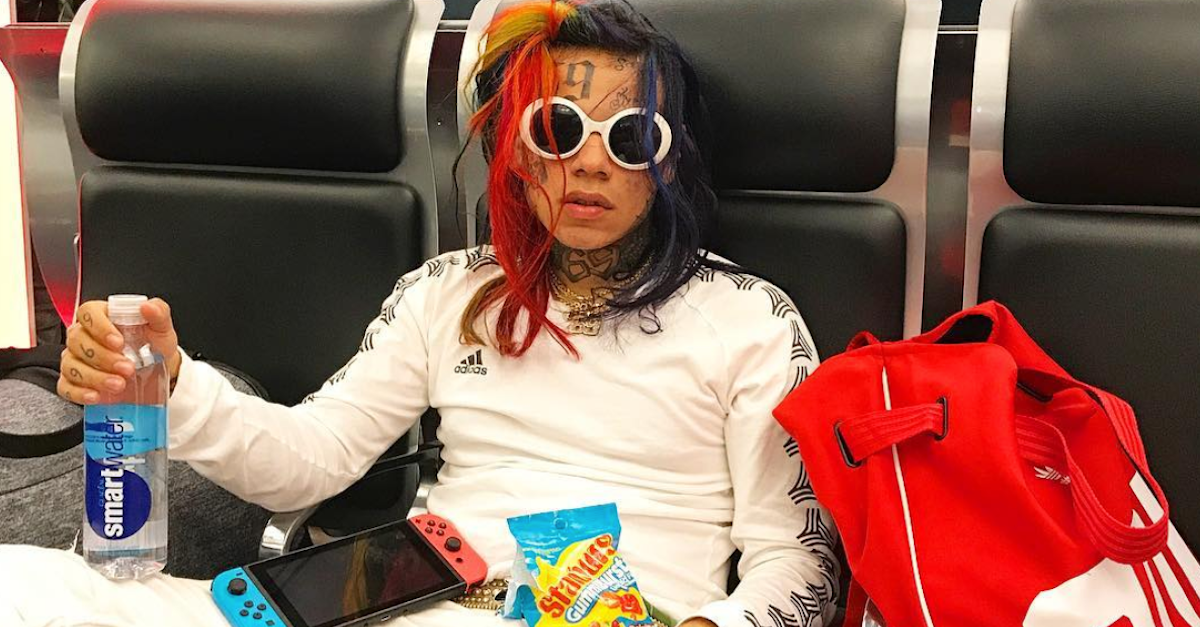 What Does Tekashi 69's Hair Really Look Like? Spoiler Alert: It Isn't Rainbow
Whether your top-played music on Spotify predominantly consists of Tekashi 69's music, or if you've never listened to the rapper's tunes in your life, almost everyone can recognize the Brooklyn musician's unusually colorful hairdo. The rapper, who recently collaborated on an album with Akon, tends to sport bright rainbow locks that have been compared to that of Jojo Siwa and My Little Pony. He has only been spotted wearing his natural hair in public on a few separate occasions.
Article continues below advertisement
What does Tekashi 69's hair actually look like? Will he ever decide to bid the rainbow locks farewell for good? The photos of Tekashi 69's "natural" look are somewhat shocking, but TBH, we aren't mad about it.
First, though, check out a photo of his classic rainbow 'do below.
Article continues below advertisement
What does Tekashi 69 look like without his signature rainbow hair?
Although Tekashi 69 makes most of his money through music, a vital part of the rapper's brand is his unique and colorful hair. While his face tattoos give him an original ~lewk~, without the rainbow locks that most of us have come to know and love at this point, he's practically unrecognizable. To be honest, Tekashi looks like an entirely different person.
Detroit Radio caught a clip of the rapper wearing his real hair, and posted it to YouTube. In the 2018 video, Tekashi is seen holding someone's baby, while wearing his hair au naturel. He basically looks like an average dude who has an affinity for face tats, so take a look at the screenshot below if you're prepared to be totally mind-blown.
Article continues below advertisement
Although his natural hair looks pretty darn good, it seems as though 69 moved on from it pretty quickly. He ultimately reverted to something a little more colorful shortly after the video was recorded.
Article continues below advertisement
Rumor had it that Tekashi 69 finally decided to get rid of the rainbow.
Back in May 2020, fans were convinced the rapper was trading in his rainbow 'do for something a little more natural, according to The Shade Room. However, it doesn't seem like that was the case. For a while, he was wearing his hair mostly natural with some bleach at the bottom to somewhat resemble a classic ombré hairstyle.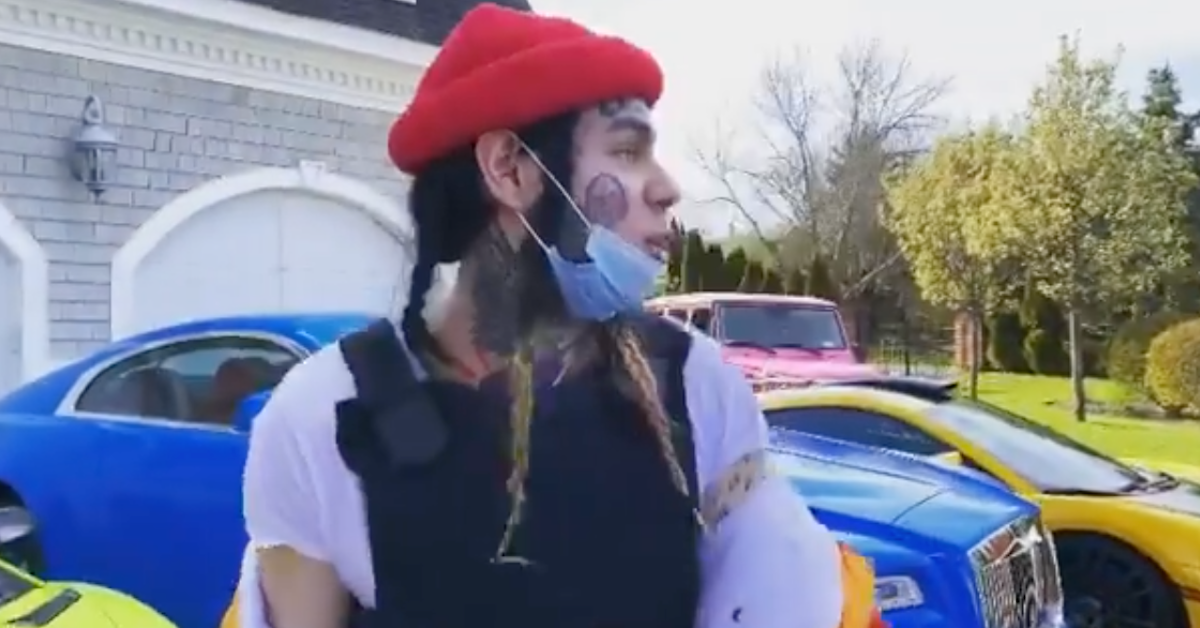 Article continues below advertisement
Since Tekashi 69 posted a video of himself sporting the relatively natural colors, however, he decided to update fans with a video of himself singing with Akon, in which he's seen sporting a brand-new ponytail. The new 'do is decorated with hues of green, pink, and yellow, with no trace of his natural color in sight. Check out both hairstyles below.
Will Tekashi 69 ever decide to revert back to his natural hair? Although the rapper looks pretty darn swanky with his natural black locks, we think it's pretty unlikely that he'll ever give up on his glorious rainbow 'do. Although the decision is entirely up to him, a girl can dream — Tekashi's natural hair definitely serves him well.